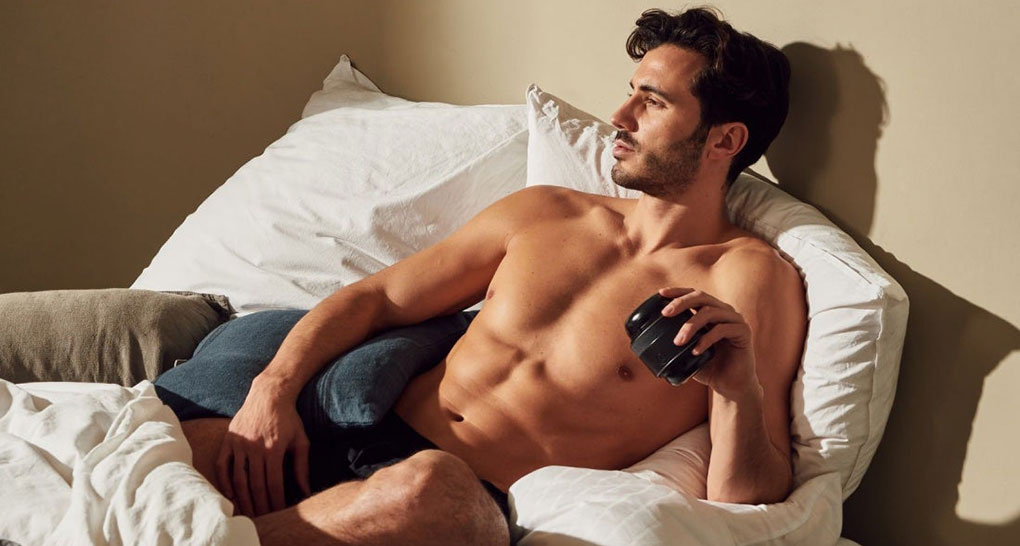 Have you ever found yourself stroking your Juggernaut and thinking, "I bet this could be even better?" Well, you're right! Flying solo is great even when you're playing the five-finger shuffle, but it can be fantastic with the right tools. And, as you'll see in my Arcwave Voy review, the science is what makes the whole experience so amazing.
Well, OK, not really science. But, thanks to the innovative technology that Arcwave utilized to make their Voy male masturbator, you'll empty your nuts harder and faster than ever before.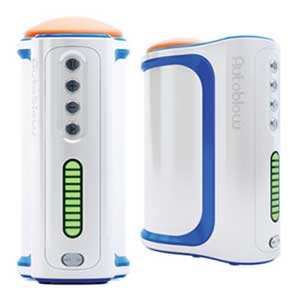 Autoblow A.I.+

Hands free blowjob toy

Heavy duty motor

Powered by artificial intelligence

Interchangeable sleeves

Body-safe materials

Plug it into any electrical outlet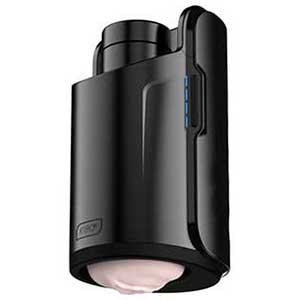 Kiiroo Keon

Automatic stroker

Sliding scale of speed

Elegant and discreet

Real-feel masturbation sleeve

Connects to video chat platform and VR porn

Easy to store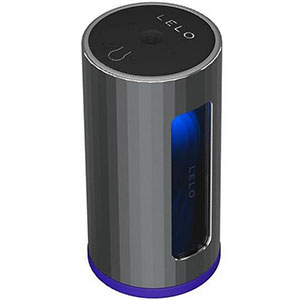 Lelo F1S V2

Hands free blowjob machine

Long-lasting charge

Fully waterproof

Powerful sensations

Realistic artificial skin material

Easy to clean

Promo Code: "HAPPYBF" - 15% Off
The secret behind this toy is targeted stimulation. Unlike other (massive) toys that are made to stimulate your entire Sexcalibur all at once, Arcwave Voy focuses on specific areas and promises to drive you insane.
But is riding the (Arc)wave really that great, or is it a marketing trick? Keep reading my Arcwave Voy review to find out!
Feel the Wave
Although it isn't ambiguously named like some other sex toys, Arcwave Voy doesn't exactly clue you into what it is just with its name. So, let me enlighten you. Arcwave Voy is a manual male masturbator that uses pressure points in order to let you experience pleasure in a whole new way.
The toy, as the manufacturer says, is inspired by sexual pleasure and driven by scientific knowledge. In other words, they used science and their general penis know-how to ensure they produced a masturbator that not only fits most men but also satisfies everyone.
As far as the first thing goes, I can attest that the toy can, indeed, fit most people. It's open-ended, so no matter how massive your Downstairs Hulk is, the toy will work for you. As for the satisfaction bit, I can only tell you my own experience: I've nutted faster than you can say, "But it looks so plain!"
Yes, the toy looks plain, but that's by design. It's inconspicuous, and you can leave it on your nightstand without worrying that you'll look like a massive sex-obsessed pervert to some prude that happened to wander into your bedroom to snoop around.
But is that all that makes the toy special?
Click Here To Check The Up To Date Price
The Full Wave of Pleasure
No. Otherwise, I wouldn't be writing this Arcwave Voy review. The toy may seem simple, but it's actually innovative.
The market for male masturbators is wide, and the selection is as vast as your desire to empty your nuts into something other than your hand. So, with circumstances like these, it's difficult to make ingenious moves and create something different. In other words, if you'll excuse the pun, it's difficult to make waves.
But Arcwave does it brilliantly. They created a manual toy that doesn't rely on a battery or a motor to make you feel good. And, even though it should be rudimentary, it still has plenty of features and pleasure options. That's what makes it special.
But let's move on with this Arcwave Voy review and see what those features and options are, shall we?
Boy, Check Out the Design on That Voy!
The Voy was designed to be sleek and elegant. The all-black casing and the two stylish lids that come with the toy make it look high-end and posh. You know me, I'm a sucker for an all-black toy, and Arcwave Voy is no exception.
You definitely won't mind having a toy like this on your nightstand. Although a lot of resources went into making the toy completely functional, there was plenty leftover to ensure it looks banging as well.
The Specs That Will Have Your Head Spinning
You know I love a pretty-looking toy, but you also know that I'm the first to say that looks don't mean much unless the toy is also functional. The most beautiful toy could never rival the one that has all its features and options tweaked to perfection.
That's why just looking at the Arcwave Voy wasn't enough. I had to try it out (thoroughly) and let you know all the dirty details.
The Material
You best believe that this toy found its way onto my list of top ten masturbators because, among other things, it has a silicone sleeve. You know how much I love silicone toys. They are the safest option on the market, they are super easy to clean and maintain, and they can be sterilized. It doesn't get any better than that.
The silicone that Arcwave uses is CleanTech silicone, a super soft material that is both soft and durable. And, of course, it's incredibly hygienic.
Aside from the silicone sleeve, Arcwave Voy also has a plastic hard cover that houses the sleeve and two plastic lids. The ABS plastic is body-safe, phthalate and allergen-free. The toy also doesn't contain any latex, which is great news for everyone struggling with a latex allergy (I feel for you, my people).
The Size
Arcwave Voy is compact and light. It can fit into the palm of your hand (because that's the whole point), and you won't feel the weight of it even if you spend hours diddling your pickle.
It's 3.5 inches long and because the sleeve seeps out of the plastic shell a bit, the insertable length is also 3.5 inches. And, before you start puffing your chest and saying how your beaver basher is at least twice that size, remember that this toy isn't made to stimulate your entire penis at the same time. It's an open-ended stroker, so 3.5 inches is more than enough.
Related
Features
Let's move on to the most significant part of this Arcwave Voy review and talk about features.
Overall, Arcwave Voy is a neutral-looking toy that hides plenty underneath the stylish lids. Although the opening of the sleeve is completely neutral, it's still inviting and tantalizing. In other words, it still looks like something you want to dip your prick into.
The Ergonomic Shape
The Voy is designed so it stays in your hand no matter what. It's easy to not only grip it but also keep it in hand for long periods of time.
Of course, the ergonomic shape goes beyond the outer shell. The CleanTech silicone sleeve has a texture to die for. It will cling to your dick and slide over it so deliciously that you'll think you died and went to heaven.
The Open-Ended Design
I already mentioned that the toy is open-ended. However, I feel like it's important to tell you just what that means for you, as a consumer.
First of all, no matter how big or small your dick is, it will fit into the Arcwave Voy. Second, you won't have the unnecessary weight of a full-length toy in your hand at all times. The open-ended design is what makes this toy not only easy to use and accessible but also something I'll always come back to.
The Tightness Adjustment System (TAS)
Click Here To Check The Up To Date Price
The most important feature of Arcwave Voy is the TAS. TAS, or the tightness adjustment system, is a system of concentric rings within the toy that you can tighten as much or as little as you please. As you tighten the rings (by twisting the ring on the outer shell), you manipulate the inner mechanism that can form one of eight different pleasure settings.
These pleasure settings are meant to stimulate specific points on your penis. Targeted stimulation is what this toy is all about. When you adjust the ring and pick one of the different pleasure settings, you're actually stimulating your Merkel-Ranvier receptors.
If you've never heard of those, don't worry. I didn't know what they were before I got this toy in my hands. These receptors are actually pleasure receptors in your penis that are partially responsible for the pleasure you feel when you masturbate or have sex. Targeting them or stimulating them extensively can lead to better, stronger orgasms.
Now, I can't attest that the toy actually targeted my whatever-their-name-is receptors. After all, I don't really know where they are. However, I can tell you that the toy definitely hits all the right spots for me!
Eight Different Pressure Options
As mentioned, the TAS has eight different settings. However, they are difficult to describe. Since this is a manual toy and not a motor-powered one, I can't describe vibration patterns as I would with a vibrating toy, for example.
The best way that I can describe this system is that as you turn the ring to switch between pressure settings, different bumps and ridges appear on the inner part of the toy. You can, of course, feel those all over your penis and enjoy the delicious pressure they provide.
Two Protector Lids
I already mentioned the two protector lids, but it's important to note that both of them have two different roles. Not only do they keep the toy protected from dirt and dust, but they also have drying holes in them. That means that you can clean your toy and close it up immediately (to put it in storage) without waiting for it to completely dry.
The Final Stage of Our Arcwave Voy Review Voyage
Of course, as always, I'll finish this review by summing up the good and the bad the toy has to offer. Even though I'm a huge fan of Arcwave toys and I adore Voy, I don't believe in perfection. That's why I nitpicked until I found each and every flaw to present to you.
Check them out!
The Pros:
The toy is extremely comfy and, because it's open-ended, it fits pretty much anyone.
Voy is customizable. With eight different pressure variations, you can find the ones that work for you.
It's easy to use and clean because the sleeve is easy to take out. After that, it's only a matter of cleaning it with soap and water.
You can maintain a good grip on the toy, thanks to the ergonomic design.
The lids have holes in them, which allows for faster drying times.
The Cons:
It doesn't vibrate. Nobody said it would, but it would have been a nice-to-have.
It's manual. You can't lay back and enjoy the sensations since you have to manually stroke your dong and twist the ring to change the pressure settings.
Adjusting the pressure doesn't go as smoothly as it could.
The toy makes noise when you do full strokes. These noises are expected (since lube + friction=squishy sounds) but annoying nonetheless.
A Few Parting Words
I hope you enjoyed my Arcwave Voy review. Overall, this is an excellent masturbator that's different from most products on the market. It's ideal both for novices and those who have impressive male sex toy collections because, no matter what, it will be a novelty!
Click Here To Check The Up To Date Price
Product Specs:
| | |
| --- | --- |
| 🏷️ Name: | ⭕ Arcwave Voy |
| 📁 Type: | ⭕ Male Masturbator |
| ⚙️ Features: | ⭕ Unique Tightness Adjustment System |
| 🛠️ Materials: | ⭕ Silicone |
| 📅 Last updated: | ⭕ November 29, 2023 |
Disclaimer
Our articles feature affiliate links. If you appreciate our content and would like to show your support, you can consider buying your new sex toys using the links we provide. Every purchase made through our links helps us earn a small commission, without any additional cost to you.