Penis pumps might be the greatest gift the sex toy industry ever bestowed upon mankind. Look, fellas, we all had trouble getting it up here and there. As the years go by, maintaining a strong, powerful erection isn't as attainable as it once was. That's why penis pumps are a godsend, and in my Autoblow SmartPump review, you'll see why this Autoblow gem is the perfect fit for most men.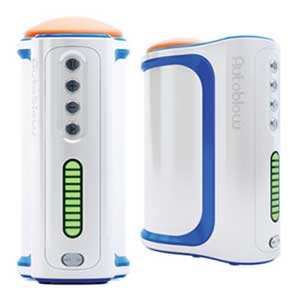 Autoblow A.I.+

Hands free blowjob toy

Heavy duty motor

Powered by artificial intelligence

Interchangeable sleeves

Body-safe materials

Plug it into any electrical outlet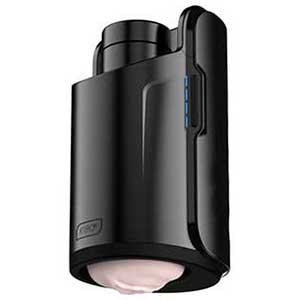 Kiiroo Keon

Automatic stroker

Sliding scale of speed

Elegant and discreet

Real-feel masturbation sleeve

Connects to video chat platform and VR porn

Easy to store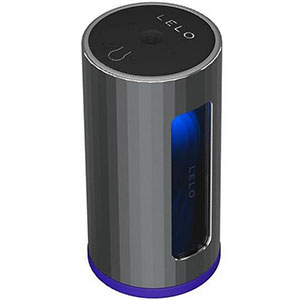 Lelo F1S V2

Hands free blowjob machine

Long-lasting charge

Fully waterproof

Powerful sensations

Realistic artificial skin material

Easy to clean

Promo Code: "HAPPYBF" - 15% Off
If you want to get as hard as you did when you were a 17-year-old, pimple poppin', hormone raging teenager, then getting an Autoblow penis pump for your arsenal isn't a bad idea.
What Is the Autoblow SmartPump?
When it comes to dick-hardening products, most men are still shy about it. Getting an erection that can last throughout the night is generally taken as a given. Of course, we all know that's quite far from the truth.
Men with ED, as well as men who have trouble keeping it up for longer periods of time, know that erections can be hard to come by (pun fully intended). That's why many of us buy penis pumps in secret and try them out while locked in our bathrooms.
Well, no more! Penis pumps are a fantastic product, and I'm here to preach to you why every man needs one. They:
Help you get and maintain an erection
Allow for stronger erections
Help you train your dick to stay hard longer
Now, doesn't that sound like something every man needs (at least from time to time)? Exactly! And the Autoblow SmartPump is an excellent choice because it's ideal both for novices and veteran dick pumpers. If you're wondering why, keep reading my Autoblow SmartPump review!
The Breakdown
This product is an automatic penis pump that will make pumping a piece of cake. Because there's an automatic pumping feature, you can (as the ad says) set it and forget it. In other words, you don't have to keep a watchful (and fearful) eye on the pressure to avoid overpumping your dick and hurting yourself. This pump does it for you!
But it also does some other things, so let's dig a little bit deeper into this Autoblow SmartPump review, shall we?
Click Here To Check The Up To Date Price
Why Is It Special?
Many of you know this about me, but for the uninitiated, I'll say it again – I absolutely adore what automatization and the tech industry did to the sex toy market. Automatic toys that let me put my hands behind my head, lean back, and enjoy whatever the toy has in store for me are my absolute favorites!
That's precisely why Autoblow SmartPump is on my list of best penis pumps. Although I'm a bigger fan of water pumps, this air pump really blew my mind (and pumped my dick like a champion).
It's a computerized penis pump that does the job instead of you. What does that mean? Well, if you've ever used a manual air pump, you probably know what happens when you lose pressure. If you haven't, spoiler alert; you also start losing the erection. To avoid that, you have to start manually pumping again to get the pressure to that sweet spot that keeps your moan bone hard as a rock.
With Autoblow SmartPump, you don't have to pump manually. The little computer in the pump maintains a steady pressure for you. And, thanks to the LCD screen, you can also see the pressure as well as the time of pumping.
So, the pump also ensures that you don't overdo it (both in terms of pressure and time). It basically does everything for you, and you ask me what makes it unique?
Sleek and Simple – the Design
Now, I'm not going to lie to you. The name of the pump is quite unfortunate. Furthermore, the packaging leaves a lot to be desired. It looks like it houses a garden lamp. However, it's what's inside that matters the most.
Once you open the packaging, you'll see a pretty simple air pump. It looks a lot like all others, given that Autoblow stuck to the traditional design. However, the pump does have some extras that others don't necessarily have.
First of all, the head of the pump, where the computer is stored, has a pretty nice (and big) LCD screen. I appreciate the size, and you probably will as well, given that the screen will be pretty far away from your face (somewhere in the nether regions, right?).
The screen also has three buttons that let you control the pump (and turn it on and off, of course). The display is relatively straightforward, and it shows your battery, which mode you're on, the pressure, and the time of pumping.
The pump's body is a completely transparent plastic cylinder with measuring rulers on the side. Those let you follow your progress and keep precise data (if you want to) and, as a nice bonus, show both inches and centimeters.
Overall, the pump is designed in such a way that it's a perfect blend of minimalistic and detailed.
Click Here To Check The Up To Date Price
Long and Accessorized – the Specs
Since Autoblow SmartPump is the first of its kind on the market, it set the scene for those that came after it. And, let me tell you, it left some pretty big shoes to fill.
The pump comes in three parts – the computer head, the plastic cylinder, and the comfort sleeve. You actually get two comfort sleeves in the package, along with a USB cable for charging.
The Size
The cylinder is around nine inches long and made out of hard plastic. It's extremely easy to clean, given that you can quickly separate it from the computerized head. And, speaking of, the head of the pump measures around an extra five inches, which means the pump is relatively big when assembled.
However, given that it will make an awesome vacuum with your pubic area, you won't have to fiddle with it a lot. All you'll really have to do is gently hold it with your hand. So both the size and the weight won't play a huge part when it comes to using the pump.
The Features
As I mentioned at the beginning of my Autoblow SmartPump review, this pump has two different pumping modes. The main one (and probably why most people buy it) is the automatic one. If you opt for this mode, you'll be able to pick between four different pressure levels and let the pump maintain it.
But the pump also has the manual mode that lets you manually determine how much pressure you want by clicking on the plus and minus buttons on the screen. That is an excellent feature for those who have never used a penis pump and would like to start small and work their way up.
Aside from the two modes, the pump also features a pretty long battery life. It also gets a bonus from me because it displays battery status on the screen. I've been betrayed by many a sex toy battery and had it die when I'm inches away from my goal, so the fact that I can keep an eye on that is fantastic.
Related
Use, Reuse (And Then Use Some More)
When it comes to using this pump, the process is fairly simple. It's almost as easy as reading my Autoblow SmartPump review! Assembling the pump is super easy, given that it only has three parts.
Once you do that, lube up the comfort sleeve and push your (flaccid) pocket rocket inside. Keep in mind that lube is of vital importance here. Otherwise, you might find yourself with some ballsack skin sucked into the pump (and you don't want that, trust me).
After you've placed the cum gun into the pump, turn it on and pick your preferred mode (automatic or manual). I suggest you play around with both and see what works. Either way, the machine will ensure that the pressure in the cylinder is always even, and you achieve a rock-hard erection.
Of course, as always, I must warn you that safety must come first. If you see any significant changes in color or shape in your penis, or if you notice spotting and blood vessels bursting, stop pumping immediately. Also, make sure you don't overpump.
The Pros and Cons of the Autoblow SmartPump
Finally, we're down to the last leg of my Autoblow SmartPump review, and you know what that means – it's time to see what's hot and what's not!
The Pros:
The automatic feature makes life easier and pumping safer. You don't have to keep an eye on the pressure or manually add pressure with a hand pump every ten or so seconds.
Because it's automatic, the pump is very quiet. That means you can use it even when you're not alone (but still need to be discreet).
The automatic mode is perfect for veteran pumpers, while the manual mode is great for beginners.
The Cons:
The automatic mode makes the pressure skyrocket. It's quite fast, so watch out for that.
The pump is big, and it will accommodate just about any cock. However, the comfort sleeve might be too loose if you're extra skinny. Alternatively, if you have a monster dong, it might not fit into it completely (when fully erect).
A Few Parting Words
And just like that, we've reached the end of my Autoblow SmartPump review! This product revolutionized the market, and I wholeheartedly recommend it to anyone looking for a great air pump that isn't hard to use. The automatic mode really does make pumping much easier. Great both for beginners and those of us who have been pumping our way through the penis pump market, Autoblow SmartPump is definitely worth the money!
Click Here To Check The Up To Date Price
Product Specs:
| | |
| --- | --- |
| 🏷️ Name: | ⭕ Autoblow SmartPump |
| 📁 Type: | ⭕ Penis Pump |
| ⚙️ Features: | ⭕ Fully Digital Controls |
| 🛠️ Materials: | ⭕ ABS |
| 📅 Last updated: | ⭕ November 29, 2023 |
Disclaimer
Our articles feature affiliate links. If you appreciate our content and would like to show your support, you can consider buying your new sex toys using the links we provide. Every purchase made through our links helps us earn a small commission, without any additional cost to you.