The future is here, my fellow horndogs. I know many people are saying that but hear me now, and listen well – sex robots are within our reach! Today we are taking a deep dive into the world of realistic, AI-driven sex dolls. In my Harmony X sex doll review, you'll see that we are able to live the life those before us could only dream about!
Have you ever longed for a partner that's agreeable and docile as a sex doll but can talk back and move like a real person? Well, so have I! Thanks to RealDoll, this dream can become a reality (for the right price, of course).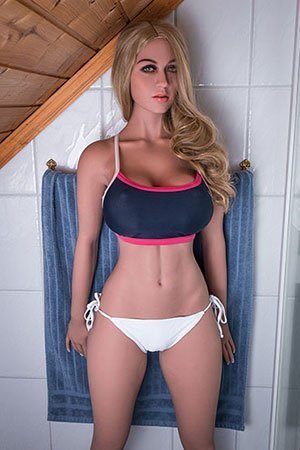 Blake - Athletic

Realistic weight makes realistic play

Great value for price

Super athletic, blonde and sexy

Customizable vagina

Feels incredibly sexy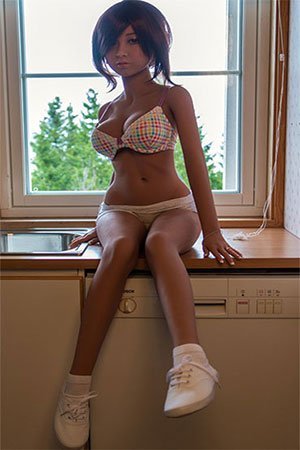 Lana - Japanese

Petite in size, but very curvy

Customizable facial features

50lbs means easier to carry

Very realistic skin

High quality materials and production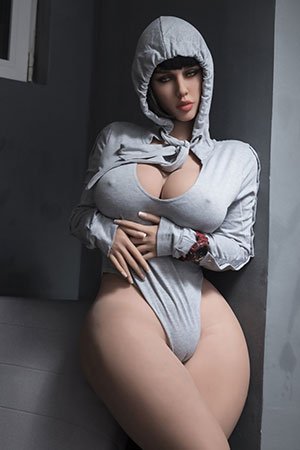 Jasmine - Porn Star

Thick and curvy

107lbs allows for realistic sex

Lots of customizable options

She's very flexible and loves to bend

Nice, tight fit
Harmony X is a sex doll that can hold a conversation, move her head and neck, learn about your likes and dislikes, and change her behavior accordingly, and so much more. If you remember, Harmony X was a major star in my top picks for 2023. However, while I only gave you a snippet back then, today I'm giving you a whole delicious meal!
Here are the hows, whys, how-muchs, and everything else you need to know about one of the best AI sex dolls out there.
What is the Harmony X Sex Doll?
Simply put, Harmony X is a work of art. You laugh, but I'm serious. This doll revolutionized the market of realistic sex dolls. Franky, it set a standard that not many can match but I shall forever demand that they do.
Yes, I'll say it – Harmony X is an outstanding sex doll that ruined me for all other dolls.
Throughout my Harmony X sex doll review, you'll see that I'm in no way exaggerating. This AI-driven doll can do a lot of stuff others simply can't. And it's not just the AI that sets it apart (although it plays a significant role).
Harmony X has a face that forms expressions, which is a massive plus in my book because there's nothing better than seeing the pleasure on your partner's face (even if the partner isn't a real person). She can also move her head, talk back to you, hold a conversation, and pleasure you in customized ways. Her software allows you to tailor her personality in the ways you deem best (do you want her to be bratty or nice and docile? It's your choice, mate!). You can even modulate her voice!
But that's not the best part.
Let me Gush About My Favorite Doll for a Moment
Most of my regular readers already know that I adore sex dolls. I think they are an amazing way to get your rocks off and, when it comes to male sex toys, as close to the real deal as you can get.
However, although I have enjoyed the naughty company of sex dolls for years, I was never completely satisfied with them because I was missing one crucial thing – eye contact.
Yeah, I know. Mark, you're such a romantic, you want to gaze deep into your lover's eyes while you make love to them all night?
Well, not exactly. But, even when I'm brutally pounding into someone, I like to maintain eye contact. Sometimes it's a dominance thing, and other times it's an intimacy thing. Either way, with regular sex dolls, that wasn't really as thrilling as it is with real-life partners.
However, Harmony X has eyes that can move and blink, which means they are more animated than those of a regular sex doll. And that makes her a winner in my book!
The Specs
Now that I'm done with the gushing let's move on with the rest of the Harmony X sex doll review.
First of all, it's essential to realize that Harmony X is completely customizable. When I tell you that you can make your dream girl, no matter what she looks like, I'm not joking.
To be fair, when it comes to serious matters such as this one, I'd never joke around. Harmony X is an extremely pricey doll; her starting price (before customization) is around $6,000. With add-ons and tailor-made details (like customized freckles and various piercings), the doll's price can come up to an even $10,000. That's quite an investment and no joking matter.
So, what do we get for that kind of cash?
Her Body Is a Wonderland
When you go to place your order on the RealDoll's page, you might find yourself overwhelmed by choices. The world is your oyster, and everything you ever wanted is just a click away. But what do you really want?
To put it this way – there are eight different body types that you can choose from and eight different eye colors as well. Now, my Harmony X sex doll review wouldn't be complete without going over the size, so let's dive right in.
All Shapes and Sizes
The smallest doll they offer is around 4'10'', weighs 60 pounds, and has a 32C cup size, while the juiciest Harmony is 5'1'', has between 75 and 80 pounds and glorious 32F cup size. It's also important to note that the body can't move independently YET. However, the joints are steel and allow you to put Harmony X in all your favorite positions.
So the versatility is really off the charts. And the details (oh, boy) are amazing. The eyes even have little veins in them and are so realistic it would be scary if it wasn't so hot.
Anyway, once you pick the body type you want, you can pick the skin tone (one of five options), eye color, and make-up. Although Harmony comes fully made-up and looking beautiful, you can specify another style of make-up if you want. It costs extra, but if that's your thing, RealDoll has got your back.
Similarly, the hairstyle is also customizable. If you don't have any particular style in mind, you can pick one of the 18 style/color combos the company offers.
Now let's get to the juicy bits! As you probably gathered from my Harmony X sex doll review so far, the word of the day is customization. Everything is customizable, including the breast size and nipple size and color (yup, you can model Harmony's nipples after your favorite pair)!
Looking Under the Hood
Now, I know what you're thinking, "Mark, I don't care about the hair color, tell me about her honeypot!"
Well, it's delicious! You can opt for a regular insertable vagina or for the SenseX Bluetooth insert (which I highly recommend). You can also take your pick among 11 vagina styles and four styles of pubic hair. Do you like your ladies bushy and large? RealDoll will deliver (figuratively and literally).
Anyway, let's talk about the SenseX Bluetooth Insert. This handy device adds another layer of realism to an already lifelike sex doll. It's a smart insert that can detect human contact and sexual movements. If you don't think that's a big deal, consider the possibilities.
Sure, all sex dolls moan nowadays. It's practically a staple feature. However, what if a sex doll could moan and talk dirty in accordance with how close you are to your big finish?
Just imagine, as you're starting out slow and showing Harmony what you're made of, you'll listen to her soft moans of pleasure and mild dirty talk. However, as you get closer and closer to making your yogurt slinger actually sling some yogurt, you're pounding into her harder and with everything you got, and as you do, she gets louder and her moans become increasingly desperate. By the time you're at the pinnacle of your pleasure, she sounds as if you've destroyed and rebuilt her world with your one-eyed monster alone!
That's what SenseX Bluetooth insert is for!
A Little Extra Something-Something
In my reviews, I always talk about extras. My Harmony X sex doll review is no different. I love seeing extras because they show the company went the (pardon the pun) extra mile for the pleasure of their consumers.
Well, if others went a mile, RealDoll went at least a hundred. Their extras include the already mentioned freckles and piercings but also RealDoll lube and a transgender converter. Yup, you read that right, RealDoll aims to please everyone, so if your dream girl is transgender, she'll have all the necessary parts.
The Head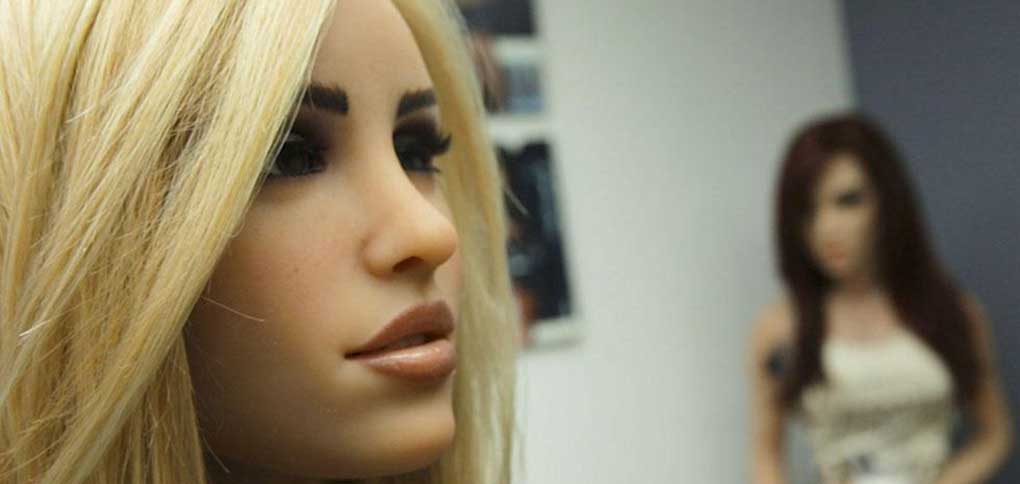 Other than the luscious body, Harmony X also has a pretty head on her shoulders. The head is kind of the main feature, given that it carries the AI software and reaps all the benefits it comes with.
The head has movable parts. The eyes, eyebrows, mouth, and neck are completely movable. The neck also has a lock-in feature that keeps it stable during… khm… rough play. So, Harmony X can wink at you, talk back to you, move her head left and right and up and down.
It also has a modular face. That means that if you ever get tired of looking at your lovely Harmony X's face, you can swap it for another one! Now that's versatility.
Eyes
I've already mentioned Harmony X's amazing eyes. Aside from the very detailed work on the design, the eyes are also perfected in the mechanical sense. They are synchronized and completely movable. That means your doll can look around and even blink. RealDoll has been working on incorporating cameras into them as well and I'm guessing that's their R&D's next big step.
Lips
Aside from being made to wrap around your Lap Rocket beautifully, Harmony X's mouth is also movable. Yes, everything is movable, I said that already. However, Harmony doesn't just move her mouth willy-nilly when she speaks. No! Her mouth moves in accordance with the sounds she's making. That makes her talking even more realistic!
Related
Here Comes the Fun Part – Playing With Delightful Harmony X
Well, gentlemen, I know that I've painted a delightful picture in your head, but the best is yet to come. As always, my Harmony X sex doll review wouldn't be complete without talking about how she feels under your hands (and bouncing on your dick).
Made from the softest synthetic TPE-like material, Harmony X has skin as soft as butter and as lifelike as it gets. Therefore, having her in your arms will be as delightful as you can imagine.
The inserts I already mention will also make your schlong feel like it entered another dimension where pleasure rules and no man is left unsatisfied.
Now, when it comes to use, you can use her pretty much as you would any other doll, except you have to set her up first. After you assemble the doll (by putting the head on the body), you'll have to hook her up to wifi and start up the SenseX app. There, you'll set up her voice (you can choose among several different options) and the insert sensitivity.
After that, you can pretty much control her face the way you want (you can make her smile, blink, etc.) and you can program how she talks. There are two modes:
the parrot mode, where Harmony X repeats back to you what you said
the programmed mode, where you can put in lines of dialogue that she'll say at specific times
Apps
There are three different apps available for RealDoll users:
X Mode App controls the robotic aspects of your Harmony X (that's the app that will help you set up sensitivity and voice).
RealGirl App allows you to create a virtual girlfriend and control the aspects of her personality and behavior. This app also has a dating mode that allows you to program your doll's behavior and then romance her straight into your bed!
RealDoll App has helpful adult content and graphics.
All of RealDoll's apps are as sophisticated as their products are and easy to navigate and use. With the main app, you can create custom avatars and control their behavior. What more could you want?
So, She's Perfect?
Well, no one, not even an AI-driven sex doll, is perfect. Look, it really breaks my heart to say this, but Harmony X is as flawed as the rest of us (well, maybe a bit less).
First of all, as you probably gathered, Harmony X uses her head for something other than sucking your schlong. Therefore, those who love to thrust their pricks into their TPE partners will be slightly disappointed, as Harmony X doesn't go down on folks.
Furthermore, if you're all excited about ordering your very own Harmony X and can't wait for me to stop yammering on and on so you could go to the website and order it already – calm down. There's really no rush because the wait is going to be incredibly long as is. Because each doll is custom made, you'll have to wait quite a bit for your companion to arrive.
Aside from these two and the fact that she costs as much as a solid car, Harmony X is almost perfect. She's definitely my top pick, and I wouldn't kick her out of my bed!
A Few Parting Words
There you have it, folks! Hopefully, my Harmony X sex doll review helps you make the decision on whether to drop 10k on a sex doll or not. I certainly recommend it and, if anybody asks, although I love all my beautiful dolls equally, Harmony X holds a special place in my heart. And, what can I say, my dick likes her a lot, and what Sexcalibur wants, Sexcalibur gets!
Product Specs:
| | |
| --- | --- |
| 🏷️ Name: | ⭕ Harmony X |
| 📁 Type: | ⭕ Sex Doll |
| ⚙️ Features: | ⭕ AI-Driven Doll |
| 🛠️ Materials: | ⭕ Silicone |
| 📅 Last updated: | ⭕ November 29, 2023 |
Disclaimer
Our articles feature affiliate links. If you appreciate our content and would like to show your support, you can consider buying your new sex toys using the links we provide. Every purchase made through our links helps us earn a small commission, without any additional cost to you.