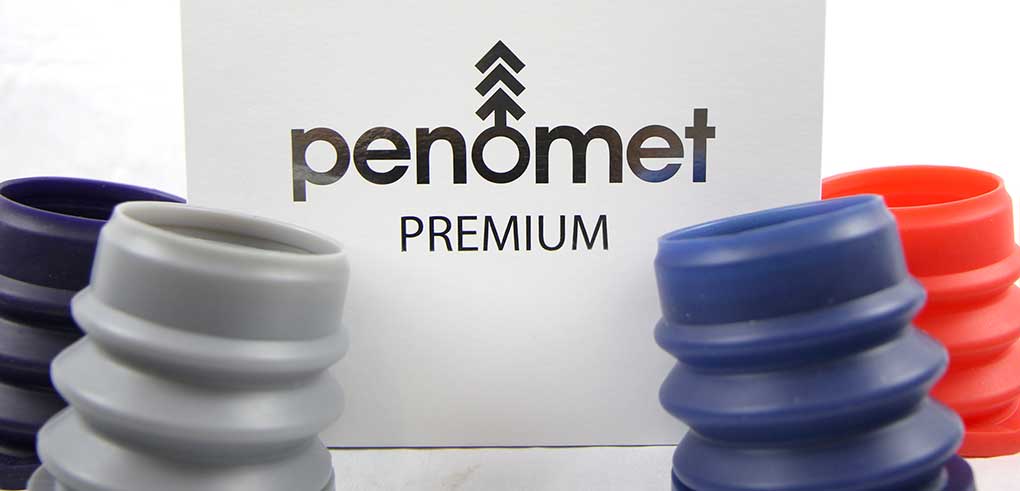 Penomet Premium's day of judgment has come! Today, Mark takes an extra close look at the specs, design, pros, and cons of the penis pump everyone has been talking about. Gather around, muttonmongers, and hear my Penomet premium review, because it's a good one!
Yes, the pump everyone and their mother has been praising left and right finally landed in my lap. After looking at it from all sides and trying it out, I decided to once again share my wisdom with you.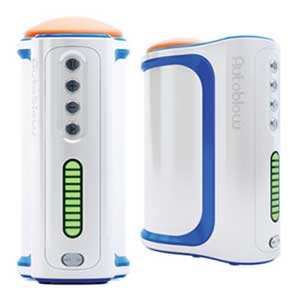 Autoblow A.I.+

Hands free blowjob toy

Heavy duty motor

Powered by artificial intelligence

Interchangeable sleeves

Body-safe materials

Plug it into any electrical outlet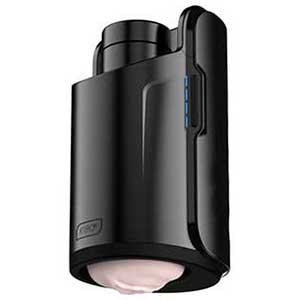 Kiiroo Keon

Automatic stroker

Sliding scale of speed

Elegant and discreet

Real-feel masturbation sleeve

Connects to video chat platform and VR porn

Easy to store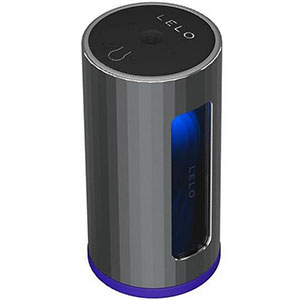 Lelo F1S V2

Hands free blowjob machine

Long-lasting charge

Fully waterproof

Powerful sensations

Realistic artificial skin material

Easy to clean

Promo Code: "HAPPYBF" - 15% Off
To be perfectly frank, this pump doesn't look like much. I thought it also doesn't do much and that the Penomet Premium's PR team just did a stellar job when it comes to promotion.
Oh, how wrong I was. If I could, I'd write a sonnet about this pump, but I suck at poetry. So, instead, you get an honest Penomet Premium review written by yours truly, who's doing his darndest to keep it real and not gush about how magnificent this pump is.
Are you ready? OK, let's go!
What Is the Penomet Premium?
If I didn't give it away already, Penomet Premium is a dick pump. To be more specific, it's a water dick pump. Yup, my favorite!
As you know, I've been a loyal fan of water pumps for many years, and I've been dying to try out the Penomet Premium. Water pumps will always be my top choice because they are more comfortable, effective, and safer than air pumps. Not to mention, I like to play in the shower (my water bill makes me weep every month. But, hey – worth it!).
Penomet is a veteran company and a titan in the business. It's quite logical that its product is high-quality and effective. After all, they wouldn't be topping the sales charts otherwise.
As I said, the pump itself doesn't look like much. But that's just at first glance. Penomet Premium has a lot of hidden qualities that aren't obvious from the very beginning.
For example, out of all the pumps I tried out, Penomet Premium is the most beginner-friendly. Now, I'm no beginner, but I remember how hard navigating a pump (especially a water pump) used to be. You really have to have a lot of faith in a product to shove your cum gun into a tube and apply A LOT of pressure to it. It's scary and strange, so products that are easy to operate always get a massive plus in my book.
The user-friendly design and spec of the Penomet Premium are more than worth the money if you ask past Mark (and present Mark as well).
Click Here To Check The Up To Date Price
Penomet Premium Specs
Overall, the Penomet premium is a sleek looking tool. It's quite big, one of the biggest pumps I own (and cherish), as it stands over 10 inches tall when assembled with a max penis length of about 9 inches. Its diameter is 2.46 inches, and the overall girth is 7.67 inches.
You can use this pump both with and without the water. That's actually one of the features I like best. I can already hear you gasping, "But, Mark, you LOVE water pumps!" And indeed, I do. But, as you'll see in my Penomet Premium review, I like versatility more.
Products that offer their users versatility and options are my absolute favorites. You don't like water pumps but like the user-friendliness of the Penomet Premium? No problem. Just don't use water. The results will be the same.
Not all of us are made equal, and some of you have preferences that might be different than mine. So, when I review a product, I always like to see how many of my readers would appreciate it even if they don't have the same inclinations as I do.
When it comes to adaptability, Penomet Premium ranks relatively high.
The Inconspicuous Layout
Penomet Premium's design is simple, easy to figure out, and straightforward. Of course, those aren't the only pros this pump has on my list. Oh, no; it's also quite powerful and useful, as you'll see later on. But for now, let's continue this Penomet Premium review by taking a closer look at the design.
Plain Packaging
Let's tackle the packaging first. It's basic (and that's me being generous). The box doesn't have any pictures on it, and the labels are small and almost unnoticeable. I don't particularly mind this because the packaging usually just gets in the way of me getting to the goodies on the inside, but it doesn't look great.
Simple and Effective Design
The pump itself is also quite basic. Again, I don't mind its simplicity. There's a lot to be said about choosing form over function (and how it's wrong on so many levels). When you're looking for the perfect schlong enhancement product, you shouldn't really care about appearances as long as you get the result that leaves you giddy and excited.
The pump has two major parts – the plastic tube that comes in many colors and the rubber gaiter(s). The most significant benefit of this pump is the gaiters because you get six different gaiters to control the level of pressure. Each gaiter can pump up the pressure in the tube up to a specific level, which is why they are so user-friendly (there's less chance of over-pumping, which usually happens to beginners).
Now, I won't lie, the tube does look a bit cheap. I don't know if it's the colorful plastic or its thickness, but whatever it is, it looks a bit flimsy. Notice how I wrote "looks" – after you take it in your hand, you'll notice that it's actually quite sturdy.
Click Here To Check The Up To Date Price
Take It Apart (To See What It's Got)
The pump comes in parts (obviously), and it's your job to clean it and put it together. I'm happy to report that assembly is easy as pie. Because there are just two parts – the tube and the gaiter – putting the pump together takes about three seconds flat.
The Tube
As I already mentioned, the tube is made out of sturdy plastic. You can pick your favorite out of the seven colors Penomet offers. I always prefer to have clear cylinders on all my pumps. Not only does it look better, but it also allows me to keep an eye on my one-eyed monster.
Pumping is perfectly safe as long as you do it carefully. That means using common sense and stopping before you cause any damage to yourself (like, way before that. Seriously.). Clear cylinders make it easier for me to spot any potential swelling, bruising, or popped blood vessels.
The tube has measuring lines engraved on it, which is another feature that I appreciate. Many pumps have sticker measuring lines or even painted measuring lines on them. Those aren't as durable (especially on water pumps). Even if the sticker (or paint) is waterproof, there's bound to be some peeling after a while, which makes the entire thing look cheap and worn out. Engraving is more elegant if you ask me.
The Gaiters

Of course, the interchangeable gaiters are what made Penomet Premium so popular. The fact that the regular package includes five different ones and the premium package includes six is a real game-changer.
Each gaiter offers a different level of maximum pressure:
Purple or blue force 60 gaiter
Purple or blue force 65 gaiter
Black force 70 gaiter
Gray force 75 gaiter
Orange force 80 gaiter
Lime green extreme force 85 gaiter
So, you can start out small, with the 60 gaiter and work your way up to force 80 gaiter (or even the 85 one, if you're so daring). Each gaiter is made out of soft rubber. However, as the force numbers climb up, so does the gaiter thickness. I never use the extreme force 85 gaiter because it's so thick, I feel as if it's made out of plastic (or, based on my subjective feeling, concrete).
Gaters cap the level of force applied to the penis. This is an excellent feature because it stops beginners from over-pumping. However, it also allows you to work on your penis enlargement gradually.
Penis pumping isn't something that you want to jump into head-first. If you want to achieve long-term results safely, you have to start slow. In the case of the Penomet Premium, the best course of action is to start with one of the two lowest gaiters and work your way up over the course of a few weeks (or even months).
Related
How to Make the Penomet Premium Raise Your Stock
Unlike a conventional air pump, the Penomet Premium uses water instead of air and ensures equal pressure. It also has a non-return valve at the end of the plastic tube. This valve makes sure that, once you stop pumping, the gaiter will expand, and the pressure within the chamber will stabilize.
What does that mean? It means that the pressure will be applied equally on the entire length and girth of your joy stick. The pressure will then draw the blood into your vigorous Sexcalibur, making it even mightier than before. The warm water will also help as it will stimulate the skin and blood vessels, so they don't constrict the blood flow.
Now that we know what the pump has to offer, let's move on with our Penomet Premium review and see how to use this baby.
As you'd guess from the design, Pedomet's motto is simplicity. That means that the pump is fairly easy to use.
Step #1 – Hop In the Shower
Given that Penomet Premium is primarily a water pump, the easiest way to use it is by stepping directly into your shower or bath. That will save you time, and you won't have to clean up afterward.
Step #2 – Do Your Exercises
This is an optional step. Many men who have a penis growth regime also do penis growth exercises. Some call them jelqs, which is a ridiculous name, I know. Anyway, these exercises include massaging and stretching your flaccid giggle stick to prepare it for the main event. You can skip this step, of course, especially if you have never done jelqing before (as it does take some research and preparations).
Step #3 – Let There Be Water
Fill the tube with warm water (don't overdo it with the high temperature). Try to fill it in as much as possible because some of it will spill out once you put your manhood in.
Step #4 – Ahhhh, Push It
Push your flaccid penis inside of the cylinder. Try to keep as much water as possible inside. Make sure that the gaiter creates a tight seal with your pubic area. Also, having your crown jewels sucked in isn't a real concern, but make sure you pull those babies a bit away from the pump, just in case.
Step #5 – Pump It (Getting Louder Is Optional)
Next comes the main part – pumping. Push the pump toward and away from your body several times to try it out. Then do it for as long as it's needed to achieve the level of pressure you want. Depending on what force gaiter you put on, that might take a while.
It's also worth mentioning that, due to the different thickness of the gaiters, pumping won't always feel the same. The gaiters that allow for high levels of pressure will, of course, be a bit harder to pump.
Step #6 – The Waiting Game
Once you achieve the level of pressure you want, you can play the waiting game. Ideally, you'll use the pump no more than 15 minutes at a time. If the pressure starts to feel a bit too uncomfortable, release some of it with the release valve. Then wait a bit and pump again.
Step #7 – Release the Kraken!
After the 15 minutes are up and your member is standing tall and proud, release the pressure and take your penis out of the pump (and for a spin, if you want).
Start (and End) With a Clean Slate
Well, we're nearing the end of my Penomet Premium review, which means it's time to talk about cleaning. Ah, my favorite topic!
Keeping this particular pump isn't really a hardship. Since the tube is plastic, you'll clean it with soap and water without a problem. After you clean it, you can dry it and put it in the case that comes with the package. However, the case only has room for the tube and one gaiter. That means four or five gaiters will be left to collect dust somewhere in your home.
This isn't a huge issue, especially because gaiters are also easy to clean. However, if you're particular about cleanliness like I am, I suggest you find a case that will home the remaining gaiters.
What's the Catch?
Now, if I didn't make it clear so far in my Penomet Premium review, I LOVE this pump. Well, what's not to love, right?
Well, there are a few things my eagle-eyed self caught. First of all, for such a simple-looking pump, it's quite pricey. Of course, I can forgive the price easily considering just how effective the product is. However, I can't forgive that some gaiters (especially the ones that allow higher levels of pressure) might try to wax you without your consent. So, if you want to avoid that, you might want to do some manscaping before using the pump.
Other than that, Penomet Premium requires quite a bit of commitment. For best results (and for long-term results, of course), you'll need to follow a pumping regime. The company is adamant that you should stick to the ones they have on their website. It's quite comprehensive, which might seem like a con to some people. On the bright side, it promises excellent results (which I can confirm based on my experience)!
Final Thoughts
I hope you liked my Penomet Premium review! I tried to go over everything that seemed important and really relay just how amazing it is. As a water pump that has an innovative design and can cater to most people's needs, Penomet Premium is at the very top of my all-time favorites. I'm sure that, after you try it out, it'll become one of yours as well. No need to thank me, Mark lives to serve!
Click Here To Check The Up To Date Price
Product Specs:
| | |
| --- | --- |
| 🏷️ Name: | ⭕ Penomet Premium |
| 📁 Type: | ⭕ Penis Pump |
| ⚙️ Features: | ⭕ Increase Your Sexual Stamina |
| 🛠️ Materials: | ⭕ Polycarbonate Plastic |
| 📅 Last updated: | ⭕ September 16, 2023 |
Disclaimer
Our articles feature affiliate links. If you appreciate our content and would like to show your support, you can consider buying your new sex toys using the links we provide. Every purchase made through our links helps us earn a small commission, without any additional cost to you.