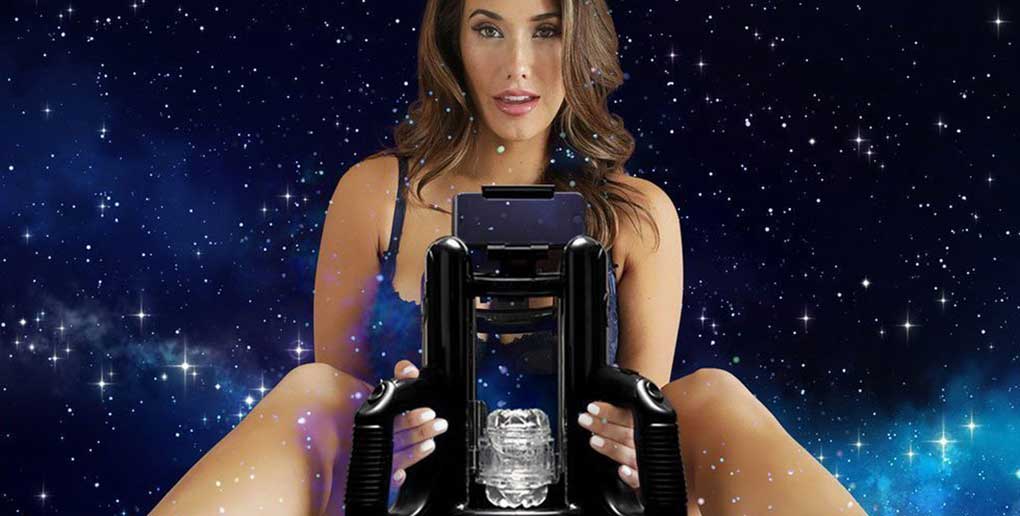 Man, oh man, do I have a treat for all of you. I'm about to do a full Quickshot Launch review, and talk about one of the coolest, most innovative sex toys I think I've ever seen.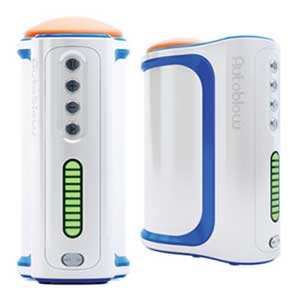 Autoblow A.I.+

Hands free blowjob toy

Heavy duty motor

Powered by artificial intelligence

Interchangeable sleeves

Body-safe materials

Plug it into any electrical outlet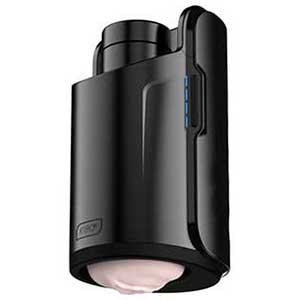 Kiiroo Keon

Automatic stroker

Sliding scale of speed

Elegant and discreet

Real-feel masturbation sleeve

Connects to video chat platform and VR porn

Easy to store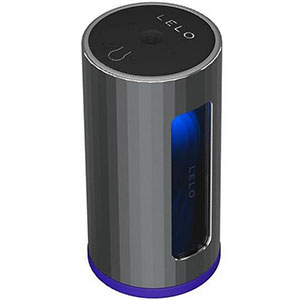 Lelo F1S V2

Hands free blowjob machine

Long-lasting charge

Fully waterproof

Powerful sensations

Realistic artificial skin material

Easy to clean

Promo Code: "HAPPYBF" - 15% Off
This cool gadget has speed and stroke settings, but that's just the tip of the proverbial iceberg. Since the last thing I want to do is bore you with a long intro that nobody reads anyway, let's jump right in.
What Is the Quickshot Launch?
First, let's start off this Quickshot Launch review with a bit of history and an explanation. The Quickshot Launch is a new-and-improved version of the old Fleshlight Launch, which although a great toy, had its faults. Fleshlight worked some of the kinks out and made a product that looks nothing like most other masturbation toys.
Long story short, the Quickshot Launch is an automatic blowjob toy that features an innovative hands-free design. As a disclaimer, a hands-free design doesn't mean you can put your hands on the back of your head while the machine does all the work.
You still have to hold it down using the hand grips and control the suction and speed. But the machine takes care of the thrusting so you don't exhaust yourself or, even worse, cramp up.
As the name implies, the Quickshot Launch should be used with the Quickshot sleeves. They're essentially silicone sleeves with ridges that gave me eyes-rolling-at-the-back-of-my-head kind of pleasure. But I'll get to the sleeves in a minute, and I'll break down all the different variations so you know which one to get.
And no, before you ask, the Quickshot Launch doesn't come with the Quickshot sleeves included. You have to buy those separately, but believe me, they are more than worth it (especially the Riley Reid one).
Click Here To Visit The Official Website
Quickshot Launch Intro Video
The Quickshot Launch Specs
I also thought I'd talk about some of the specs in my Quickshot Launch review, so you know what you're getting yourself into. The Quickshot Launch comes at 14 inches tall, which means it's just a bit bigger than the old Launch. It's made from body-safe materials and it's compatible with all three Quickshot toys, but more on that later.
The Quickshot Launch also takes about an hour and a half to fully charge, but you can use it while it's charging. You'll also get a universal power cable for it, along with the instructions for care and use.
The Quickshot Launch Features
For starters, the Quickshot Launch has a little universal phone clip. This little addition comes in handy and I used it almost every time when I turned the Quickshot Launch on. I know it's a minor detail, but I was really happy that I didn't have to find a place to prop my phone every time. Instead, I could just play my porn and go to town.
Unfortunately, the Quickshot Launch doesn't have Bluetooth connectivity like the old version. Also, you can't use it with the FeelMe website. Essentially, even though the strokes are automated, you're in charge of setting the speed and stroke length.
While having a phone clip is a definite perk of the Quickshot Launch, it's only the start. That brings me to my next point – the toy is capable of performing up to 250 strokes per minute. No, you didn't read that wrong; 250 strokes in 60 seconds, and you are in charge of their speed and length. Just to compare, the old Fleshlight Launch could only go up to 180 strokes per minute.
Strokes
On the left-hand side of your Quickshot launch, you'll find the Stroke button. That one determines the length of every stroke and you can choose between four different options. So it could be longer or shorter, depending on your personal preference.
Speed
Then, on the right-hand side, there's the Speed button, which is pretty self-explanatory. By pressing that button up or down, you could go faster or slower. If you set the stroke length to a minimum, and turn the speed to max, you'll get the 250 strokes per minute.
Position
But if you think that's already more than enough, wait until you hear about the Position button. That one is located behind the left-hand grip and there are three positions to choose from. You could go for the shaft, the middle, or just the tip. That'll determine where the Quickshot is positioned and what area it's working on.
So as you can see, the Quickshot Launch is extremely customizable and easy to work out. By being able to adjust my every fap session, it always felt like a new experience and it was never boring. I can imagine using the Quickshot Launch for many years to come and I don't see myself getting tired of it any time soon.
Click Here To Visit The Official Website
How to Set up the Quickshot Launch
Before I get to the juicy part of the Quickshot Launch review and talk about actually using the toy on your Schwanz, I first have to explain how you should set it up. That way, you'll get the most out of the experience. Also, you won't end up accidentally hurting yourself or your most prized possession (your dong, obviously).
Charging
First things first, when you take the Quickshot Launch out of the box, connect the charger to the toy, plug it in the socket, and leave it. After about an hour and a half, once it's fully charged, you can start tinkering with the toy. On a single charge, you'll get 60 minutes of uninterrupted playtime, which is pretty awesome.
After the first charge is taken care of, you don't have to fully charge the Quickshot Launch again. Instead, you can use it while it's still juicing up, which is what I did most of the time because I forgot to charge it.
Preparation
If you want to use the universal phone clip, now is a good time to attach it, while the Quickshot Launch is charging. In the box, there's a bolt and wingnut you need to put together and it shouldn't take more than a few minutes. You can also take your Quickshot sleeve out of its packaging right about now and remove the caps.
Setup
Now that the Quickshot Launch is all charged up, it's time to put the Quickshot in and get this party started. You want to make sure there are no caps on the sleeve and put it into the clear part of your toy, turning it clockwise to secure it.
The power button is on the right-hand side, right behind the Speed one. You have to press it down for a couple of seconds to get it to turn on.
Now, if the Quickshot doesn't start thrusting right away, don't worry. Sometimes it just goes on standby mode, so press the button again, but just for a sec. That'll get it to start working and then you're pretty much ready to go.
How to Use the Quickshot Launch the Right Way
Let's get this right out of the way – I'm not telling you how to beat your meat. But since there is a bit of a learning curve with the toy, I thought I should at least do a quick recap in my Quickshot Launch review to show you how to make the most out of every session.
First of all, and I say this in all my reviews, use lube, and don't be shy with it. Put a water-based lube on both the Quickshot sleeve and your Little General. That'll ensure a much smoother ride, start to finish.
Also, a word to the wise here – don't use silicone lube with the Quickshot Launch. Not only will it be a worse sensation than with a water-based one, but silicone can actually ruin your sleeve.
Now that you're all lubed up and ready to go, it's time to lay down, put on your favorite porn, and play with yourself. Insert your manhood into the sleeve, turn the Quickshot Launch on, and start adjusting the speed and stroke length. Depending on how you're feeling and what you like, you can also change the position.
Of course, you could also use the Quickshot Launch while standing up, and maybe set the toy on a table or something. Doing it standing up really wasn't my cup of tea, though, because I found it more difficult to control the Quickshot Launch.
But hey, who am I to tell you how you're going to get your rocks off? You do you.
The Quickshots
I wanted to dedicate a special part of my Quickshot Launch review to explaining what exactly the Quickshot is and how to find the best one for your member. The Quickshot is a clear, open-ended male masturbator that stands at 4.4 inches tall.
It is essentially half as small as the original Fleshlight, but just as powerful. Since it's open on both sides, you can put your John Thomas on either side and enjoy the ride. Also, since you're not actually cumming inside the toy, the clean up is minimal.
Of course, just like most other masturbation sleeves, you can use the Quickshot with a partner or for solo play.
Fleshlight

Pulse Quickshot
The Pulse Quickshot is the staple of the entire collection and probably the best choice for beginners. The body-safe silicone sleeve is completely smooth on the inside and it's so compact and discrete, you can take it with you wherever you go.
Fleshlight

Vantage Quickshot
The Quickshot Vantage is the best-selling model out of the three and it's easy to see why. This cool little sleeve has a bunch of ridges inside that, coupled with the Quickshot Launch, will provide hours upon hours of pleasure.
Fleshlight

Riley Reid Quickshot
Molded after the superstar's lady parts and moneymaker, the Riley Reid Quickshot is the latest addition to the line. This sleeve has both a lady and a butt orifice, with a Compact Utopia texture on the inside. There's even Riley Reid's autograph on the front of the sleeve, just as a little bonus touch.
The Riley Reid Quickshot is by far my favorite out of the three. But then again, I may be a bit biased because I've had more fun memories with her than with some of my exes.
How to Clean and Care for the Quickshot Launch
For the next part of my Quickshot Launch review, you know I have to talk about toy maintenance. For a lot of people, myself included, ease of cleanup is a dealbreaker and I never want to buy something that I have to spend hours on end wiping down.
Even though using the Quickshot does get a little messy, cleaning both the sleeve and the Launch is pretty easy. Once you're done doing the dirty deed, take the Quickshot out of the Launch and wash it in some warm, soapy water.
You can also use the Fleshlight Wash and Renewing Powder, which are alcohol-free and body-safe. Once you get rid of all your DNA from the Quickshot, leave it to air dry before using it again.
For the actual Quickshot Launch, I say, get some baby wipes and just go over it once or twice when you're done. There's absolutely no need for you to be scrubbing the whole thing religiously after every session. In fact, that would probably do more harm than good and you could end up damaging the male sex toy.
Related
Are There Any Downsides to the Quickshot Launch?
Even though it's a true technological masterpiece, the Quickshot Launch is not without its faults. One big design flaw that really grinds my gear is that the phone holder is positioned directly above your baby maker. Essentially, every time you blow a load, it's inevitably going to end up all over your phone.
There is a way to go around this problem and it's by tilting the clip slightly away from yourself. But that makes it a bit more difficult to see the actual phone, so just keep that in mind.
I'd also be remiss and not fair to my readers if I didn't mention the noise issue in my Quickshot Launch Review. As you can imagine, a masturbating machine that promises 250 strokes per minute isn't particularly subtle or quiet. So if you want something that you can discreetly sneak under the covers, I might go for a different toy.
Again, these are all just minor issues and nothing that put me off using the Quickshot Launch. But I had to mention them in case cleanup or noise is a big issue for you.
Click Here To Visit The Official Website
So Should You Buy the Quickshot Launch?
If you want to experience the mind-blowing pleasure that washes over you every time you cum, then, yes, absolutely get the Quickshot Launch. It's simple enough to use and all the pros far outweigh the cons.
I hope this Quickshot Launch review has been helpful and if you have any questions, don't hesitate to get in touch with me. I'd love to know what you thought of the toy or if you have any other recommendations for me.
Product Specs:
| | |
| --- | --- |
| 🏷️ Name: | ⭕ Fleshlight Quickshot Launch |
| 📁 Type: | ⭕ Blowjob Machine |
| ⚙️ Features: | ⭕ 4 Different Speeds |
| 🛠️ Materials: | ⭕ ABS |
| 📅 Last updated: | ⭕ November 29, 2023 |
Disclaimer
Our articles feature affiliate links. If you appreciate our content and would like to show your support, you can consider buying your new sex toys using the links we provide. Every purchase made through our links helps us earn a small commission, without any additional cost to you.