My Mega-Bator review has been in the works for a while now and I feel like it's long overdue. The Mega-Bator is a stunning piece of equipment with a hands-free design that is not talked about nearly as much as it should.
And even though it's been on the market for some time, there are only a handful of reviews. So in an effort to do the Mega-Bator some justice, I decided to write the most comprehensive review and buying guide to help you all understand what it's all about.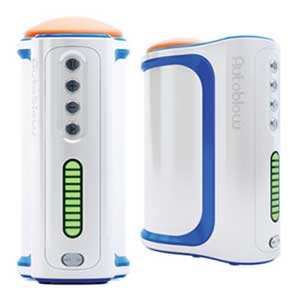 Autoblow A.I.+

Hands free blowjob toy

Heavy duty motor

Powered by artificial intelligence

Interchangeable sleeves

Body-safe materials

Plug it into any electrical outlet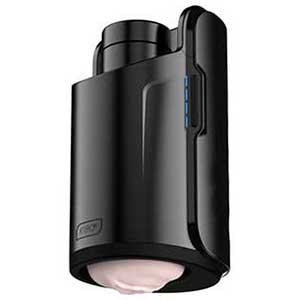 Kiiroo Keon

Automatic stroker

Sliding scale of speed

Elegant and discreet

Real-feel masturbation sleeve

Connects to video chat platform and VR porn

Easy to store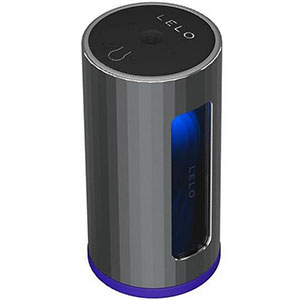 Lelo F1S V2

Hands free blowjob machine

Long-lasting charge

Fully waterproof

Powerful sensations

Realistic artificial skin material

Easy to clean

Promo Code: "HAPPYBF" - 15% Off
About the Mega-Bator
The Mega-Bator comes to us from the Pipedream company. Pipedream has been in the sex toy business for decades and it has dozens of brands under its umbrella.
The Mega-Bator is a hands-free male masturbation toy that comes in different colors and sleeves. Depending on what you like most, you can buy the: Pussy, Mouth, Ass, or Deluxe versions.
One cool thing about the Mega-Bator is that it has a lever which activates an airlock system. Essentially, you can lock it on almost any flat surface and not worry about it moving around, or worse, falling off.
In addition to the airlock, the Mega-Bator also comes with a universal phone holder. That way, you don't have to worry about finding a place for your phone or watching your porn at a bad angle. Also, the phone holder is big enough to fit a tablet. So I was able to watch my favorite Riley Reid porn (or maybe like five) on a big screen.
Another thing I want to mention in this part of my Mega-Bator review is that there's a difference in prices between some of the models. For example, the Pussy, Mouth, and Ass Mega-Bators are more straightforward toys than the Deluxe. In turn, they of course cost less.
The Standard Mega-Bator
First, let's start with Pipedream's Standard mode Mega-Bator because that's what came out first. The best way to describe it is like a highly advanced pocket pussy with loads more bells and whistles. It stands at 11 inches tall and has a realistic pleasure topper.
Basically, the Mega-Bator consists of four parts: base, textured insert, chamber, and pleasure topper. You can't really play with the toy right out of the box, but I'll talk about that later. First, let me tell you what this baby can do and why you have to go grab it right now.
Since the Mega-Bator is completely automatic, it does all the work for you. All you have to do is put your trouser snake inside the toy. Then, it will simultaneously start stroking up and down and spinning around.
The dual gears inside the Mega-Bator allow it to mimic thrusting motions, all the while rotating. I can't really compare the experience to a blowjob or a handjob because it's so unique. The closest I could get to describing it is if you had someone giving you the best blowjob in the world, while also continuously rotating 360° several hundred times per minute. As I said, you have to try it to believe it.
Click Here To Check The Up To Date Price
The Mega-Bator Specs
While I think that a 360° rotational blowjob is reason enough to buy the Mega-Bator, it comes with even more perks. For example, it has a lithium battery inside that you can charge with a USB cable. The charge time is around two hours and the Mega-Bator will last about an hour and a half on a full charge.
Another thing I have to mention in my Mega-Bator review is that the toy is waterproof. While I wouldn't recommend submerging it underwater in a bathtub, it can totally handle a nice knob job in the shower.
Another cool thing about the toy is that, while it's charging, the LED lights inside of it will blink. But as soon as it's ready to go, the lights will turn a solid color and you'll be ready to beat your meat. Oh, did I forget to mention the LED lights?!
The Mega-Bator, both the Standard and Deluxe versions, have a set of LED lights inside. As soon as you turn the toy on and start doing the nasty, it'll light up as if you and your Little (Major?) General are at a rave.
But the heart of the whole toy is the one-touch control pad. With this bad boy, you can control how fast and intense you want the thrusts to be. The Mega-Bator has a total of ten pulsation patterns and five speeds that you can experience.
Pleasure Topper Vs. Masturbation Sleeve
Before I go on with the Mega-Bator review, I just wanted to take a sec and quickly explain the difference between a pleasure topper and a male masturbator. That way, you know what's what and you can better figure out what you like.
A pleasure topper, just like a sleeve, is usually made of soft and durable TPE that you can insert your Schlong into. However, unlike a sleeve, a topper is not open-ended and the TPE will mold accordingly to your tip. Just like a Fleshlight, for example, once you bust a nut, all of your juices will stay inside.
On the other hand, a sleeve, like the Quickshot one, is open on both sides. So when you cum, there's nothing that'll hold the baby batter in one place and it'll go flying.
Click Here To Check The Up To Date Price
Which Pleasure Topper to Buy?
As I mentioned earlier, the Mega-Bator has three different types of toppers you can get: Pussy, Mouth, or Ass. They do differ from one another a lot, so you have to pay attention to the different textures. You also have to consider how tight you want the opening to be, because, well, let's not kid ourselves, we all have preferences.
With that said, all of the main Mega-Bator features, like speed and thrust settings, are the same. Also, they all come with the phone holder and assemble the same way.
But since there's such a difference in the experience, I had to talk about them in my Mega-Bator review. That way, you can make an informed decision and get the most use out of your toy.
Related
The

Pussy Mega-Bator
Now, I want to start with the Pussy pleasure topper first, because that's the one I tried out first. The pussy topper, like all the others, is made out of TPE and it's completely skin-safe. Also, the topper looks like a woman's glory tunnel and it will open and stretch depending on your size.
Another difference between the Pussy Mega-Bator and the other versions is in the textural insert. This specific model has ridges on the edges of the insert, while the top has small bumps or balls. It's basically ribbed for your pleasure and it's, in my opinion, the most stimulating out of the three.
The

Ass Mega-Bator
Again, these titles are pretty descriptive on their own, but just for the sake of it, I'll say it. The Ass Mega-Bator has a topper resembling a chocolate starfish. It's the tightest of the three and it'll provide you with hours upon hours of relentless pleasure (yeah, it's that good).
The insert of the Ass Mega-Bator is similar to the Pussy one, with one key exception. The inside isn't ribbed but has an almost wave-like pattern. It feels amazing on your Johnson, especially when the Mega-Bator is rotating.
The

Mouth Mega-Bator
Yes, you guessed it; the Mouth Mega-Bator has a topper that looks like a mouth. It has a pretty small opening, but I think most guys could fit inside, no problem. The Mouth Mega-Bator is probably the most life-like out of the three and my personal runner-up.
One thing that kind of threw me off when using the Mouth Mega-Bator was definitely the textural insert. Unlike the previous two, this model has these little TPE-molded, for a lack of a batter word, poles inside of it.
Don't get me wrong, the blowjob toy feels incredible. It's especially good when you're going slow and steady or when you want something to get you in the mood. But there is a learning curve to figuring out what the best positions are.
The

Mega-Bator Deluxe
Now that I've covered all the inserts and the textures in my Mega-Bator review, it's time to talk about the Deluxe.
Even though the Deluxe has a slightly different design than the Standard, the gist of it is pretty much the same. It's a handy sex toy for men that has five speeds and ten pulsation patterns. Also, the textural inserts are made from the same TPE material as the Standard.
So now you're wondering, Okay, Mark, so what's the big difference? Why does the Deluxe cost more? Well, my horny, curious friends, the difference is that you can change the toppers with the Deluxe.
You see, when you buy the Deluxe, you'll get the Mega-Bator toy with the accessories, plus all the three toppers: Ass, Mouth, and Pussy. You can use the magnetic strip to change your toppers based on what you're in the mood for.
When you buy any of the Standard models, you'll get just the topper that comes with the toy. Unfortunately, you still can't buy them individually, which is why Pipedream came out with the Deluxe.
So if you're someone who likes variety in your solo sex life and wants to mix things up from time to time, I'd go with the Deluxe. But if you're a one-hole kind of guy, just buy the Standard. It has all of the same features, but it's cheaper.
Click Here To Check The Up To Date Price
Assembling the Masturbator
As promised, in this part of my Mega-Bator review I'll talk about assembling the toy, because it could be tricky for a beginner. So the first thing you have to know about this toy is that it has a magnetic plate at the base. Also, there's another magnet at the bottom of every insert that connects to the base.
To assemble the Mega-Bator, you'll have to start off by connecting the base and the insert together. Once those are locked and loaded, you have to put the chamber over the insert and twist it into place.
Your chamber, no matter if you got the Standard or the Deluxe, will go over the pleasure topper. Again, you want to twist it a few times and make sure it's nice and secure. When you're storing the toy, you can also put the cap over the topper to ensure it doesn't get dirty or dusty.
Now's also the time to decide whether or not you want to connect the phone holder and airlock mechanism. If you want to go completely hands-free, do it. But if you don't mind working the Mega-Bator up and down a little bit, you don't need the airlock at all.
Related
How to Care for Your Toy
You know I have to talk about care and maintenance in my Mega-Bator review because I want to show how easy it is and why you should never skip it.
Once you're done getting off, unscrew the chamber and take out the insert. Since it has a pretty soft texture, you can easily turn it inside out and clean it. I recommend using some tepid or cold water and natural soap.
Also, don't forget to take care of your topper, too. With a bit of soap on your fingers, go over all the nooks and crannies. Then, leave the Mega-Bator to air dry and store it away until you're ready to use it again. I urge all of you not to skip this step because it can seriously extend the life of your toys.
Does It Have Any Drawbacks?
Overall, I think that the Mega-Bator is a really cool toy so what I'm about to say might sound nitpicky, but it did bug me a little bit. While I think that the LED lights are a cool addition, there's a good reason you don't see it on most masturbation toys.
For one, the Mega-Bator is not subtle at all. There's no way you could sneak it under the covers and not expect someone to see the LED light show on your danger noodle. Another thing I wanted to mention in my Mega-Bator review was the noise. I get that it's an automated toy, but I feel like Pipedream should've made its toy quieter.
All in all, even though it's a great product, it's not the right choice for when you want to fly under the radar.
My Final Verdict on the Mega-Bator
All things considered, I really loved using the Mega-Bator and I'll definitely keep experimenting with it more. I want to figure out even more techniques that'll help us all get off better and faster. With that said, I hope you had as much fun reading this Mega-Bator review as I had writing it. Until next time – keep polishing your poles and stay safe!
Click Here To Check The Up To Date Price
Product Specs:
| | |
| --- | --- |
| 🏷️ Name: | ⭕ Mega-Bator |
| 📁 Type: | ⭕ Male Masturbator |
| ⚙️ Features: | ⭕ Interchangeable Realistic Pleasure Toppers |
| 🛠️ Materials: | ⭕ ABS / TPR |
| 📅 Last updated: | ⭕ September 16, 2023 |
Disclaimer
Our articles feature affiliate links. If you appreciate our content and would like to show your support, you can consider buying your new sex toys using the links we provide. Every purchase made through our links helps us earn a small commission, without any additional cost to you.