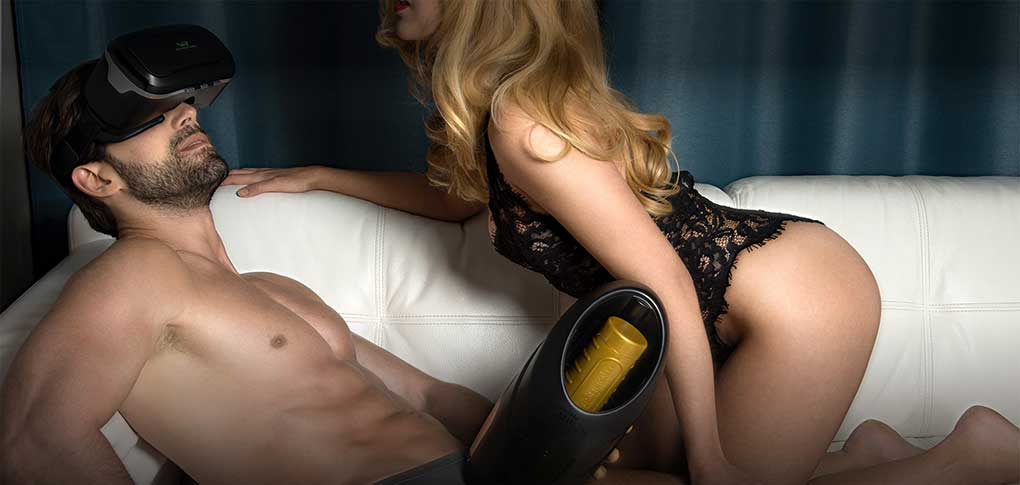 Fleshlight is one of the very first companies that started making sex toys for men – and every year they keep putting out new toys that USUALLY just get better and better. And most recently, they put out the Fleshlight Launch which is making men around the world go crazy with pleasure. But why? Because it takes all the work out of regular masturbation, that's why! And you get to keep using your favorite tried, tested and truly favorite toys by Fleshlight while you're at it!
💡 Attention, everyone! Get ready for exciting news! Kiiroo Onyx+ just leveled up with a mind-blowing upgrade! It's now compatible with FeelMe AI, the revolutionary app that turns adult content into interactive experiences. Don't miss out! Click here for pleasure-filled possibilities and let the adventure begin!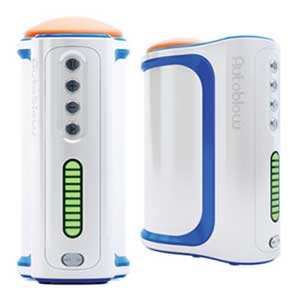 Autoblow A.I.+

Hands free blowjob toy

Heavy duty motor

Powered by artificial intelligence

Interchangeable sleeves

Body-safe materials

Plug it into any electrical outlet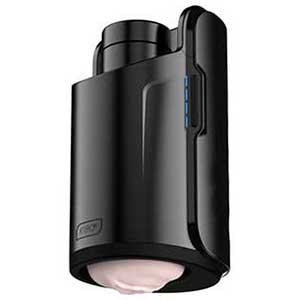 Kiiroo Keon

Automatic stroker

Sliding scale of speed

Elegant and discreet

Real-feel masturbation sleeve

Connects to video chat platform and VR porn

Easy to store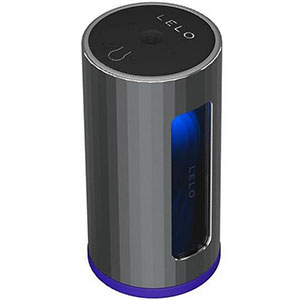 Lelo F1S V2

Hands free blowjob machine

Long-lasting charge

Fully waterproof

Powerful sensations

Realistic artificial skin material

Easy to clean

Promo Code: "HAPPYBF" - 15% Off
What is the Fleshlight Launch?
Unlike other blowjob machines that are a self-contained blowjob-giving unit, the Fleshlight Launch is an ingenious machine that can be used with your existing Fleshlights. If you don't already have a Fleshlight I'm honestly surprised – but don't worry – you can still use the Fleshlight Launch, you just have to also purchase a separate Fleshlight. This is a mistake I made originally when I first got the Launch. I just assumed that it came as a full-functioning unit – but alas, I needed to add my own Fleshlight. Luckily for me, I had a few in my arsenal to choose from so I wasn't that disappointed.
But I digress. Let's move on to what the Fleshlight Launch, also known as the Kiiroo Launch, actually does. For those of you familiar with Fleshlights, you'll know that they are one of the first male masturabtors on the market, and the design is really quite simple. Designed to look similar to a flashlight on the outside (for discretion purposes) you then unscrew the top to find an orifice of your choosing where you stick your manhood for some feel-good times. You use your own hand to power it up and down your shaft. Fun, right?
Well now they've introduced the Fleshlight Launch which basically turns this hand-held, hand-powered masturbation tool into an automated, hands-free version of that same toy. You simply stick your Fleshlight into the Launch Pad as I like to call it, turn it on, and voila! You've got automation. So now, you can just sit back and relax without doing any of that hard work.
Related
How to Use the Fleshlight or Kiiroo Launch
I know, I basically just explained it, but I'll write it out to make it just a little bit simpler for everyone. First, be sure that the Launch base is charged. It holds an internal, rechargeable battery that can last up to 1 hour depending on your use.
Step 1: Choose a Fleshlight that you'd like to use.
Step 2: Stick into the Fleshlight Launch machine.
Step 3: Lube up with your favorite water-based lubricant.
Step 4: Stick your member inside and LAUNCH! 😉 Choose between using one of the included apps (see more about this below) or putting it on manual mode so you can choose your own adventure!
Step 5: See how long you can last, or finish up and clean up.
Pretty simple. And pretty pleasurable too. But I can't stress enough the importance of using a good lubricant. Fleshlights are known to be pretty tight, and it's not going to be pleasurable for you if you're going in there dry. Use a good quality water-based lubricant to not only protect your own member, but to keep the soft, skin-like material inside the Fleshlight in good condition. This is will also ensure that your toy will last as long as possible.
Fleshlight Launch Review Tech Center
The Fleshlight Launch actually comes with some pretty cool technology, not too far off the Kiiroo Onyx 2 technology. In fact, the male masturbation toy is powered by Kiiroo so they're VERY similar in the way of the apps that you can use.
There are two apps available that allow you to increase your pleasure in different ways.
The first app allows you to connect to other users so that you can play together. The speed and stroke style will sync up so that it's like you're actually engaging together.
The second app allows you to sync the movements of the Launch to Virtual Reality and POV porn videos. This means that watching porn just got a lot more realistic! Choose your favorite video and when the person on screen thrusts, you'll feel it on your own cock. Pretty impressive, right? It's like we're living in the Jetson's era or something!
The best of the best when it comes to the Launch toy
The Fleshlight Launch has many excellent qualities that really set it apart from the other toys, and those qualities include:
I can use all of my different Fleshlights. I think I've mentioned before that I'm a fan of Fleshlights. After all, they were one of the original players when it comes to male sex toys. Plus, over the years they have come up with a ton of different types. Some are modeled after famous porn starts. Others have different textures and widths to make each experience unique. So, of course I have a few laying around. And with the Launch, I get to keep all of those toys, but then use this additional product to make them hands-free. Pretty sweet actually.
It's reasonably priced. I think it could be a bit cheaper, just because as I said, it's not a self-contained masturbation unit – it requires separate pieces. But I still think that because it is so versatile, that you're getting a good bang for your buck. (pun intended).
Sleek and elegant design. It doesn't look straight away like a sex toy which I like for discretion purposes. I mean, at first glance I don't think you really would have any clue as to what it is, so that's a bonus.
Apps are a nice addition. Just like the Onyx, I love the idea of being able to connect not only to VR videos, but also to other people who are using toys at the same time.
The negative side of the Launch toy
Things aren't always sunshine and roses, and the Fleshlight Launch has a few qualities that I think could be much better than they are.
Better VR Connection. I love that the Launch knows when to thrust and can increase or decrease the speed during the connect to porn videos, but there is no way that the machine can increase pressure, because there is no internal automation in side the Fleshlights. So while it still feels amazing to have the varied speeds and strokes, I feel that there is still some room for improvement.
Battery power. While it's great that you can take this machine anywhere once it's charged, the machine also gets up to speeds of 180 strokes per minute (according to the manufacturer) and depending on how I use it, I don't always get as much time out of it as I'd like. I might be greedy though, because I love to edge myself – to get as close to climax as possible without actually cumming. And then I do it all over again – as many times as possible. So this might not be an issue for everyone.
My Final Fleshlight Launch Review…
Overall, I think this is a great gadget for those looking for an automatic blowjob machine. The price is a little bit on the steep side considering you still have to buy a Fleshlight on the side, but if you're like me – you actually have a pile of them sitting at home waiting for you which makes that a non-issue.
The good part of that is, of course, that this machine is very versatile because you get to choose your own favorite Fleshlights to use inside. If you're keen on building your collection – whether you're collecting all the different lady models or simply just different colors and textures – then this is a great addition to your team, of course.
That being said, I think that the self-contained units such as the Autoblow 2 and the Kiiroo Onyx have something a little above and beyond this particular unit. The internal automation is very unique, and you can feel a bit more sensation on the entire shaft of your penis. But with those, the Onyx especially, you don't have as much versatility.
So with this one, I'd say the quality is excellent, so don't worry about that – it really just comes down to a preference of what you're looking for. But regardless I'm hard-pressed to imagine anyone who would be downright disappointed with this thing.
Product Specs:
| | |
| --- | --- |
| 🏷️ Name: | ⭕ Fleshlight Launch |
| 📁 Type: | ⭕ Blowjob Machine |
| ⚙️ Features: | ⭕ Can Use Different Fleshlights |
| 🛠️ Materials: | ⭕ Plastic |
| 📅 Last updated: | ⭕ November 29, 2023 |
Disclaimer
Our articles feature affiliate links. If you appreciate our content and would like to show your support, you can consider buying your new sex toys using the links we provide. Every purchase made through our links helps us earn a small commission, without any additional cost to you.