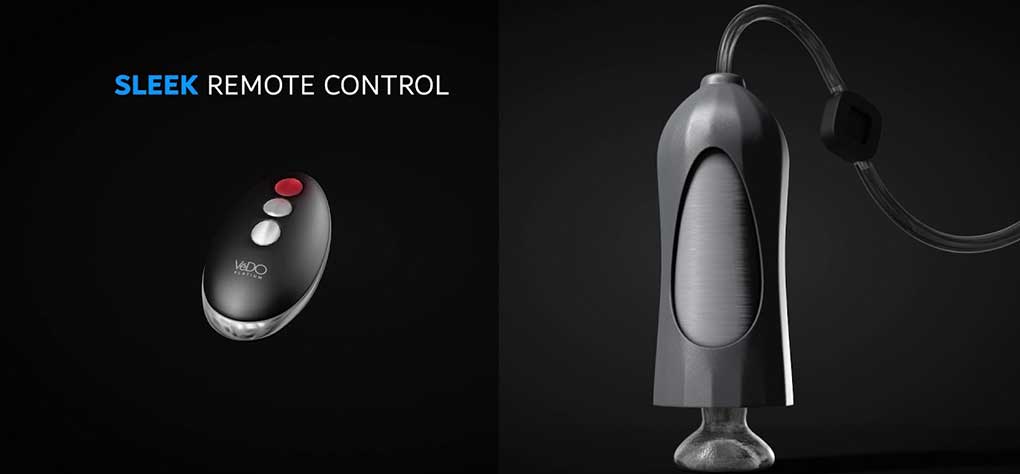 Boys, you have no idea how long I've waited to write my Hummer Automatic Suction Blowjob Machine review. I am literally tingling with excitement to tell you about a toy that could potentially replace my Autoblow A.I. It's fast, it's fancy, and it looks like it's from the future.
But does the Hummer Machine really live up to the hype? Well, we're about to find out together.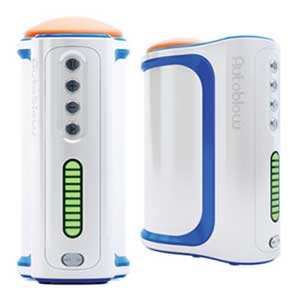 Autoblow A.I.+

Hands free blowjob toy

Heavy duty motor

Powered by artificial intelligence

Interchangeable sleeves

Body-safe materials

Plug it into any electrical outlet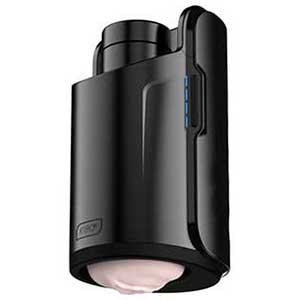 Kiiroo Keon

Automatic stroker

Sliding scale of speed

Elegant and discreet

Real-feel masturbation sleeve

Connects to video chat platform and VR porn

Easy to store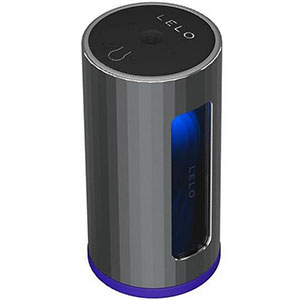 Lelo F1S V2

Hands free blowjob machine

Long-lasting charge

Fully waterproof

Powerful sensations

Realistic artificial skin material

Easy to clean

Promo Code: "HAPPYBF" - 15% Off
What Is the Hummer Automatic Suction Blowjob Machine?
The first time I saw Vedo's Hummer, I turned to my friend, and said: Is this a blowjob machine or a torture chamber for your dong?
Well, I finally answered that question, and it turns out that the Hummer is a technological miracle brought to us by the gods of sex. All kidding aside, this toy explains itself pretty much in the name – it is an automatic blowjob machine.
It allows you to receive all the pleasures of a blowjob, without having to lift a finger. Once you turn the Hummer on, it will start basically thrusting up and down your shaft and glans.
I mean, in theory, it could milk you top to bottom, but that's not always possible. If you're bigger in size, there's no way that you're going inside balls deep. I guess what I'm trying to say is, I don't think I've ever been more jealous of dudes with smaller dongs.
Unlike most other toys that I've reviewed in the past, the Hummer isn't plug-and-play. Once you get it, you do have to assemble it a bit before you can go about your business. But after that, your only job will be cleaning the sleeve, and you never have to put it together again.
The Hummer's Design
Now let's talk about the design that shook up the sex toy community, and see what that's all about. As I said, the first time I laid my eyes on the Hummer, I wasn't a fan. I thought that it was weird and that it looked like something you'd use to extract enemy secrets.
But when I finally decided to get the toy and write my Hummer Automatic Suction Blowjob Machine review, I got what all the fuss was about. You see, the toy has a case with a sleeve inside, and it connects to the main unit. When you put the two together, and slide the Hummer over your third leg, it'll create a vacuum. That vacuum is exactly what helps the toy stand upright and gives you an incredible hands-free experience.
To achieve that level of pleasure and smoothness, Vedo had to sacrifice something  - the design. The Hummer is by no means a subtle toy or something that you'd use when you're flying under the radar. It's not like you could easily pack it up in a bag and take it with you on a vacation. The main unit alone is too big for you to discreetly pack or store it in your house.
Also, unlike some of Tenga's toys, the Hummer isn't exactly nice to look at. And it's definitely not something you could put on a shelf as a decoration. Unless you're into that kind of thing.
Click Here To Check The Up To Date Price
The Hummer's Inner Workings
Since the Hummer is such a powerful toy, I thought I'd use this part of my Hummer Automatic Suction Blowjob Machine review to talk about its specs.
First, let's talk about the sleeve since that's the part that's actually going to be stroking you. It's made out of elastomer and silicone, making it really soft and supple. I wouldn't go so far to say that it feels like the inside of a mouth, but it's damn fine. Of course, both the elastomer and silicone are body-safe, and they're phthalate-free.
Another thing that I want to mention about the sleeve is that it doesn't have any ridges or shapes inside. There's no texture and it's pretty fine and smooth on the inside. Oh, and also, for whatever reason, the sleeve glows in the dark. So when you're doing the dirty deed with the lights off, you'll know exactly where your dong is, I guess. I'm not a huge fan of this feature, because it makes the Hummer even less subtle than it already is.
The case that holds the sleeve is made from ABS plastic, which is pretty durable. So even if you drop the Hummer, there's no way it would break.
The Features
Now let's get into the reason I even bought the Hummer in the first place – the blowjob features. For one, the toy has really powerful automatic suction, which means that you don't have to lift a finger. It will deliver 109 suction impulses per minute. No, you didn't read that wrong – 109 in 60 seconds.
I do want to say that, just because it can go 109 times per minute, that doesn't mean it has to. The Hummer has 5 speeds and 5 intensity levels that you can control with just a push of a button. Essentially, there are 25 ways for you to experience the best fake blowjob of your entire life.
One cool thing about the Hummer is that you don't have to fiddle with any hidden or poorly-placed buttons while playing. The toy comes with a remote control that helps you choose your absolute favorite speeds and intensities.
How to Set up the Hummer
As I said earlier, when you first get the Hummer, you do have to set it up and attach a few things. That's why I thought that it'd be a good idea to talk about putting the toy together in my Hummer Automatic Suction Blowjob Machine review.
When you first take it out of the box, you'll have to remove the two hoses from the box. Then, you have to work out the kinks by pinching, twisting, and stretching both hoses individually. Once you've done that, you can connect the machine to the main unit. To power the main unit, you have to plug it into an outlet, and you can start messing around with the settings after that.
The main unit, which is basically a black box of wonders, is where you'll find the intensity and speed settings. By pressing the different buttons, the sleeve will start working in different motions.
What I love about this approach is that it's super easy to customize your blowjob experience. You can go for a high-speed, high-intensity kind of beej, or you can take it nice and slow, and put it all on the lowest settings.
I found it much easier to work with the Hummer than Pipedream's Mega-Bator, for example, since the latter has a total of 50 settings. Also, skipping around or going back to different vibration modes is much easier with the Hummer than with most toys.
Related
Using and Playing With the Hummer
There's a learning curve when using the Hummer, so in this part of my Hummer Automatic Suction Blowjob Machine review, I wanted to talk about how it works. When you finish setting it up, it's time to plug the main unit into an outlet, lay back, and lube up.
Since the inside is made from silicone, I recommend using a water-based lube that'll make the ride feel much smoother. It'll also help keep the sleeve in tip-top condition for a longer time.
Unfortunately, Vedo will not send you a lube sample as Tenga does, so you do have to go and get your own. If you don't know which ones work, my recent favorites have been the Wicked Toy Love Gel lube and Buck Angel's T-Lube.
Squirt some lube on, put the sleeve component on your Johnson, and start pressing the speed and intensity buttons. My advice is to go slow and take your time, not just rush through the process. That way, you'll get a much better feel for what you like and what you don't.
Now, in theory, the Hummer should stand on your major completely on its own, with no help from you. But honestly, that's going to depend on the size of your snake, and the position of the Hummer.
Look, it's not like the Hummer is going to slide off your dong, and just start flopping on the floor. It will probably just lean over to one side, and unless you hold it upright, the toy will just finish you off sideways.
I personally have no problem with this and have had a literal blast playing with the Hummer. But it's not the best male sex toy to use when you're starting off without a boner, because I imagine that it would literally slide off you. I haven't tried it like that yet, but if I do, I'll update you guys.
Click Here To Check The Up To Date Price
Is It Difficult to Clean the Hummer?
I'll say this right off the bat – cleaning the Hummer is really simple. But there are still some tricks that you should know, which is why I decided to include maintenance in my Hummer Automatic Suction Blowjob Machine review. First off, you have to know that you shouldn't be cleaning the entire toy every time you blow a load, just the sleeve.
You have to disconnect the hose, take out the sleeve, and wash it with some warm water and mild soap. Make sure to get rid of the soap residue, and leave the sleeve to dry before using it next time.
I also recommend using some antibacterial cleaner once in a while to make sure that the Hummer doesn't get all sticky and gross. I usually use the Fun Factory cleaner because it has a nice mist, and it's pretty effective. But it is somewhat pricey, so if you're looking for something cheaper, I think you should go with the Wicked one.
If you accidentally get lube on the casing, simply take a dry towel and wipe it. Once you do all that, you can put the Hummer back inside the box, and store it there until you're ready to use it again.
The Hummer's Shortcomings
As I hinted earlier, the biggest problem I have with the Hummer is the size of the sleeve. The thing is, the insertable depth of the sleeve is 6.5 inches, which is fine for most guys. Even if your little buddy isn't so little, you can work the Hummer over your shaft and tip, and there's no need to try and drag it all the way down.
But the issue lies with the width, which is only 1.02 inches in diameter. As I've said many times, I'm a pretty average guy size-wise, but the Hummer was snug. Don't get me wrong, I totally fit inside, and got an incredible knob job from the toy. But if you're a bit girthier, your best bud might feel claustrophobic.
Another thing that I mentioned earlier in my Hummer Automatic Suction Blowjob Machine review is the design. I'm really not into the bulky unit, cords, and remote. While the Hummer is really quiet, it does glow in the dark. So unless you live alone or have an understanding partner that loves toys just as much as you, the Hummer isn't the best choice. It's not a huge issue for me, but I know that most of you guys put discretion at the top of the list, so I had to mention it.
To Sum It Up
Those were all of my honest thoughts and opinions about one of Vedo's most popular toys, the Hummer. Overall, I think that the toy does an incredible job of mimicking a Lewinsky, and it's a truly unique invention. My biggest gripes with it were about the design, and the overall lack of flare I guess. Hopefully, Vedo can improve its product in the future, and make it less bulky and more accessible.
Anyway, I hope that you've had as much fun reading this Hummer Automatic Suction Blowjob Machine review as I've had writing it. Until then, happy humping!
Click Here To Check The Up To Date Price
Product Specs:
| | |
| --- | --- |
| 🏷️ Name: | ⭕ Hummer |
| 📁 Type: | ⭕ Blowjob Machine |
| ⚙️ Features: | ⭕ 109 Suction Impulses Per Minute |
| 🛠️ Materials: | ⭕ TPE / ABS |
| 📅 Last updated: | ⭕ September 16, 2023 |
Disclaimer
Our articles feature affiliate links. If you appreciate our content and would like to show your support, you can consider buying your new sex toys using the links we provide. Every purchase made through our links helps us earn a small commission, without any additional cost to you.