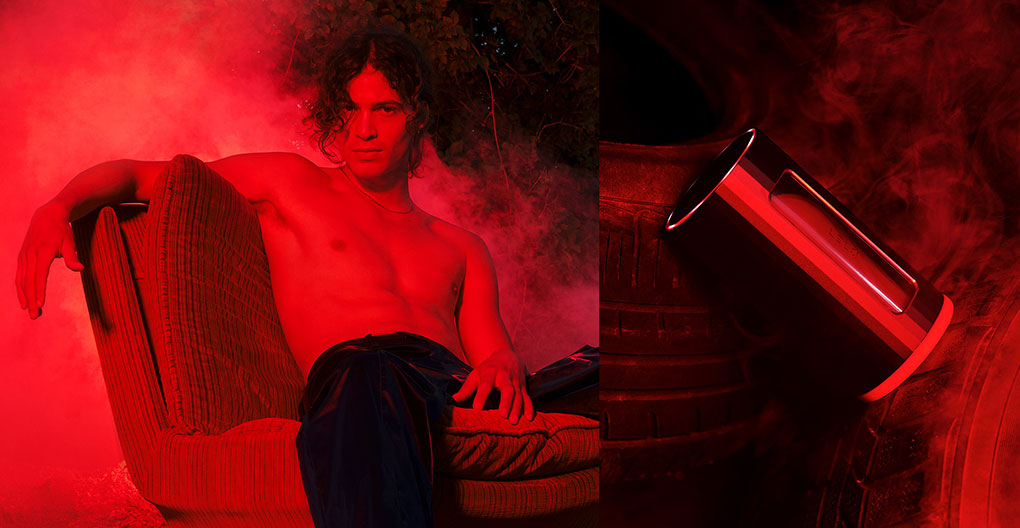 Man, don't you just love the power of new technologies? Granted, not every guy cares about cutting-edge tech. But what if I told you that you can use the LELO F1S V2 to blast your cock with 90 sonic waves per second? Yup, the F1S V2 uses sonic waves to automatically milk your choad dry. It allows you to explore all kinds of intense self-love with 360-degree stimulation. Talk about surround sound power! Also, this cute little orgasm machine comes with cruise control! Check out my LELO F1S V2 review below to learn all about what this thing can do and how it felt when I tested it!
Spoiler alert: I jizzed so hard!!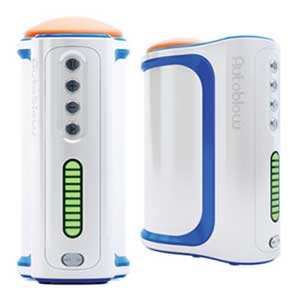 Autoblow A.I.+

Hands free blowjob toy

Heavy duty motor

Powered by artificial intelligence

Interchangeable sleeves

Body-safe materials

Plug it into any electrical outlet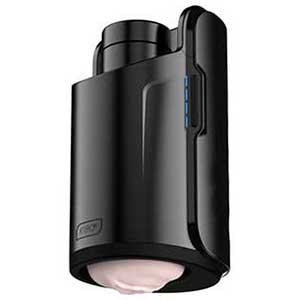 Kiiroo Keon

Automatic stroker

Sliding scale of speed

Elegant and discreet

Real-feel masturbation sleeve

Connects to video chat platform and VR porn

Easy to store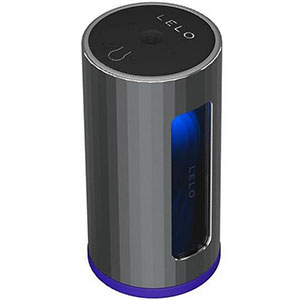 Lelo F1S V2

Hands free blowjob machine

Long-lasting charge

Fully waterproof

Powerful sensations

Realistic artificial skin material

Easy to clean

Promo Code: "HAPPYBF" - 15% Off
The Ultimate Pleasure Console
If you're new to the world of luxury sex toys that utilize high-end tech, LELO stands out as one of the top brands that are currently pushing the limits of automatic sex toys. The F1S V2 uses LELO's flagship Sensonic technology. This was first seen on its hugely successful Sona Cruise toys. Ah, those little sonic clitoral stimulators always put my GF in a state of orgasmic trance!
But let's get back to my Lelo F1S V2 review. This toy is actually a newer version of the F1S Prototype aka the first-ever SDK-enabled male sex toy. The F1S V2 is an updated and better-looking model with some major improvements. That includes a more intense motor frequency and a higher quality sleeve. Talk about a second cumming!
And just like the Prototype, the F1S V2 is also SDK-enabled. To the unfamiliar, this means you can download the SDK (Software Development Kit) and program your own unique functions. If you've got the skills, you can even connect the toy to interactive VR content!
Obviously, you can only access the developer kit if you know what you're doing. But even if you're not a pro coder, this toy offers tons of pre-programmed sonic goodness!
Click Here To Check The Up To Date Price
Lelo F1S V2 Review: My First Impression
During my LELO F1S V2 review, I was most impressed with the look and feel of this one-of-a-kind dick milker. In fact, what you'll get here is a toy that doesn't function like any other male masturbator. Due to its incredibly sleek and discrete design, you could mistake it for a stroker, blowjob machine, or heck, even a classy Bluetooth speaker!
In reality, LELO refers to it as a "high-performance pleasure console." The whole point of it is to deliver hands-free pleasure via strong sonic vibrations which are totally different from standard vibrations.
And truly, the vibration technology is one of the most unique I've ever encountered! That's why I prefer to call this toy an orgasm machine rather than pigeonhole it as any average male masturbator or cock stroker.
Sure, you won't get a life-like sleeve that looks like a wet pussy or a pornstar's tight asshole… But! You'll be immersed in sonic waves. They will feel vastly different compared to the usual automatic vibration or stroking action created by other toys.
What you'll also get here is an entirely unique look and feel, a huge range of sonic power along with 4 pre-programmed modes with 7 vibration patterns each.
In total, the F1S V2 will provide you with 28 different sonic experiences. Plus, it includes an app to configure your fun or even monitor your performance! And yes, you can let your partner use the app on you and blow your mind with remote-controlled pleasure!
Lelo F1S V2 Unboxed
While the F1S V2 comes in a discrete and tough black box, here's what you'll get once you open it:
LELO F1S V2
USB charging cable
Soft carrying pouch
LELO cleaning spray
LELO personal water-based lubricant
QR code (you scan it to access the manual, which I admit is not really practical)
Warranty card
Sadly, the F1S V2 doesn't include wanking gloves or that funny DND sign that was shipped along with the F1S Prototype. Still, I guess most of us can live without them… Anyway, the classy yet sturdy packaging shows that this is a high-end sex gadget that's well worth its price.
Click Here To Check The Up To Date Price
Key Features
Now, listen up, if you're considering this toy, I'd advise you to study all its options and functionalities first in order to really know what you're getting yourself into. The most important thing to note is that the F1S V2 doesn't use stroking technology. It produces 360-degree sonic pulsations that emit powerful waves deep into your cock.
Also, this toy uses a dual-motor design, meaning that it will provide you with more than enough power if you're having doubts. There are a couple of different ways to use this toy, which is why I want to turn your attention to some of its key features:
Button Controls
Even though this is a next-gen toy, it still offers a simple button configuration in case you don't want to bother with the app or if your phone runs out of battery. You'll get a control system with three buttons. They enable you to switch the toy on or off, change the modes, or increase/decrease the intensity. Moreover, the three buttons are barely visible, they don't make the toy feel bulky, and they're a big plus for me whenever I'm too lazy to pick up my phone.
App
Here's where the real fun starts: you can pair any Bluetooth-enabled iOS or Android phone with the toy and get the most of it via the F1S Demo App. Once connected, you'll be able to monitor the performance stats in real-time via 10 different sensors. This includes sensors that track the motor speed, vibration intensity, pressure, temperature, progress, and several other variables. But that's not all: you can use the app to create custom modes and patterns. Talk about having your own customizable sex terminator!
Also, if you're tech-savvy, you can use the SDK to innovate on those features even further. Still, if you're like me and you only want to use the app, bear in mind that it took me some time to fully learn how it works.
Oh, and the app will also give you a fun little airplane shooting game that you can actually play with your erect dick! The trouble is, limp dicks don't shoot well, and you'll have to stay hard for a long time if you want to beat the high score!
Cruise Control
Ah, the famous Cruise Control option on LELO toys never ceases to amaze me. This feature is something that's only available on toys like the F1S. If you're too lazy, it will essentially monitor the intensity with intelligent controls. That way, it will edge you without any interruptions or power drops. I love it because it follows my movements and bodily responses to keep the stimulation level constant!
Double Motors
And if the previous features weren't enough, the F1S actually gives you two separate motors. One of them grips your cock at the base and delivers regular vibrations. The other is powered by LELO's Sensonic technology and it wraps around your glans.
Like I said, the Sensonic technology uses motors to deliver a special type of sonic energy rather than standard vibration. Instead of introducing vibrations to the surface of your wang, the tech makes your whole schlong vibrate inside and out. For me, one of the best things about these dual motors is the option to control them separately or at once. But let me warn you: this will make even the biggest and toughest dude out there blow his wad in mere seconds!
Battery Life
Another thing that sealed the deal for me during this Lelo F1S V2 review was the massive and I mean massive battery life! Due to the compact and lightweight design of the F1S, it's able to give you a total of 2 hours of battery life before the full charge runs out. You can pretty much use it as long as you can… Well, unless you're some kind of sex machine, it will be tough to last the full two hours with it.
Also, remember that the Cruise Control keeps the power balanced. Plus, you'll get an extra-long standby time of 90 days. I barely went through a full charge when I tested it for a couple of days!
Related
So How Does It Actually Work?
First, you'll need to decide whether you want to use this toy with or without the app. You can either press the buttons or use the app to start it up. The next step is pretty obvious: get hard, use lots of lube and slide your love rod inside!
What I enjoyed the most here is that you don't need to stroke yourself with the F1S at all. Just turn it on, choose a pattern, and leave it to do its thing! Actually, you really won't have to do anything but hold the toy in place, because in some cases, I even found that stroking with it was able to minimize the intensity of the sonic waves. Either way, it's incredibly intuitive, but it does take some time to learn the ins and outs of the app.
Materials
Another major advantage of this toy is that it uses a body-safe silicone sleeve as opposed to alternatives like TPE. Since the insides are made of silicone, you won't have to worry about the durability of the toy. Plus, you'll be able to clean it easily with warm water. Also, the sleeve has strong elasticity and while it doesn't feel exactly like a warm hole, it offers a different experience altogether.
See-Through Window
One of my favorite features of this LELO toy is the see-through window that's placed along the shaft. That way, you'll see the device in action while it cups your rooster!
Size
Of course, if you're looking into this toy, you should be aware of the dimensions. The total length is 5.5 inches and the insertable length is 4.5 inches with a 2-inch diameter.
While the diameter is stretchy and can adapt to most cock circumferences, bear in mind that you won't be able to put your whole dick inside if you're longer than 4.5 inches. However, given the discrete size, portability, and power options of this toy, I don't think this is a deal-breaker. Honestly, I found the pulsations to be powerful enough to drive me crazy even if I wasn't able to go balls deep.
My Dick's Adventure With the Lelo F1S V2
Okay, so I was lucky enough to test out both the Prototype and the F1s V2. Honestly, the F1s V2 is miles ahead of its predecessor due to the improved dual motors and a softer sleeve material. When I used the F1s V2, I felt the sonic waves go right down to my dick as soon as the toy contacted my skin.
Overall, it was able to slowly build up the pressure and the fun. What's more, the various patterns and stages made it feel like I was getting a professional throat massage or sticking my junk inside a tight snatch that never loosened its grip. The cruise control was one of the most special features here and there's really no way to describe it unless you try it out!
Also, my bae loves using the app on me when we want to get a little kinky. If you need ideas, we had some of the best times when she tied me up and milked me with the F1S hands-free! However, as I mentioned, there is a bit of a learning curve to this toy and I genuinely suggest you spend some time with it and fiddle around with the settings to see what you'll enjoy the best.
What I Loved
The Sensonic technology makes it feel unlike any other male sex toy!
There are so many options that let you experiment with different stimulation levels.
Massive battery life (there's no way you'll last 2 hours!).
What Could Be Improved
It's a bit too short for my size, but it's still able to make my whole dick pulsate.
You can't remove the inner sleeve for cleaning. Still, since the toy is waterproof, you can rinse it out using a cleaning solution and warm water and leave it to dry before you reuse it.
The F1s developer's kit isn't for everyone and you will need detailed programming experience in order to try it. However, I'm sure that us non-techies will be able to access all sorts of new and special features in the near future.
Since it's Bluetooth-controlled, there are no long-distance play options.
Final Thoughts
To sum up my Lelo F1S V2 review, I should say that I'm thoroughly impressed by the manufacturer's effort to create a unique luxury toy that utilizes special tech and delivers otherworldly experiences. I mean, this thing boasts some fantastic design options plus a proprietary sonic vibration system that you won't get with other male sleeves. So pick one up today and treat your cock to some high-tech supersonic pleasure!
Click Here To Check The Up To Date Price
Product Specs:
| | |
| --- | --- |
| 🏷️ Name: | ⭕ Lelo F1S V2 |
| 📁 Type: | ⭕ Blowjob Machine |
| ⚙️ Features: | ⭕ APP-Connected |
| 🛠️ Materials: | ⭕ Silicone |
| 📅 Last updated: | ⭕ November 29, 2023 |
Disclaimer
Our articles feature affiliate links. If you appreciate our content and would like to show your support, you can consider buying your new sex toys using the links we provide. Every purchase made through our links helps us earn a small commission, without any additional cost to you.