I decided to do a Lelo Tiani 3 review to get all of you on board with using couple sex toys. I have to say, all of you who don't have at least one or two of these babies at home are really missing out on the fun!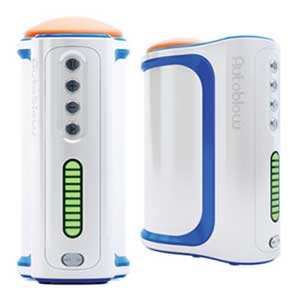 Autoblow A.I.+

Hands free blowjob toy

Heavy duty motor

Powered by artificial intelligence

Interchangeable sleeves

Body-safe materials

Plug it into any electrical outlet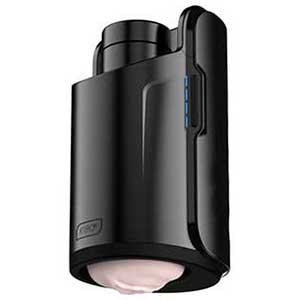 Kiiroo Keon

Automatic stroker

Sliding scale of speed

Elegant and discreet

Real-feel masturbation sleeve

Connects to video chat platform and VR porn

Easy to store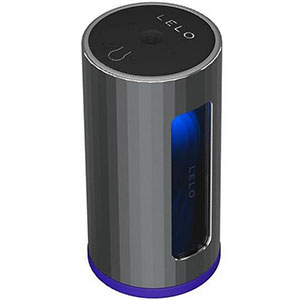 Lelo F1S V2

Hands free blowjob machine

Long-lasting charge

Fully waterproof

Powerful sensations

Realistic artificial skin material

Easy to clean

Promo Code: "HAPPYBF" - 15% Off
Yeah, I can already hear you whining, "Mark, I have plenty of toys! I even have a sex doll!"
Sure, many of you are into the idea of whipping out your sleeve and having your girlfriend use it on you. Why not, right? It's a fantastic way to spice things up in the bedroom.
But that's not really what sex toys for couples are about. Ideally, a couple's toy will get you BOTH off. That's what I'm trying to get you on board with. You can't just leave your girl hanging while she's stroking you all the way to the center of Pleasureville! So, take what I'm offering and change both yours and her world.
Ah, yes, now we can get to the good part.
What Is Lelo Tiani 3?
Lelo's latest Tiani toy is a step up from their previous designs. It's a C-shaped vibrator that's meant to be used during intercourse. Of course, it's also amazing for solo time (but then again, which toy isn't?) as well, but the remote control feature really makes it perfect for couple-play.
I love C-shaped toys because they are a sort of double whammy toys of the sex toy world. They can simultaneously stimulate both the G-spot and the clitoris, which means you're only one Tiani 3 toy away from giving your girl (or yourself, if you're of the fairer sex) a blended orgasm!
Now, I don't have to tell you how big of a deal a blended orgasm is. It's the Holy Grail of sex that many men (and some women) spend their whole lives chasing. Of course, given that achieving a female orgasm of any kind is a laborious feat, having a toy that will help you out and get you off in the process is practically groundbreaking.
So, how did Lelo make a toy that can catch the unicorns of the orgasmic world? More importantly, what more can the toy do? Read my entire Lelo Tiani 3 review to find out!
Click Here To Check The Up To Date Price
The Impeccable Design
You all know I'm a huge fan of sex toys. I have closets full of them, and I use them daily (no joke; every day). However, although it pains me to admit, some sex toys are ugly. They either look super cheap, like torture devices, or like a piece of alien technology. Again, I repeat, not all of them look like that. However, an overwhelming number of sex toys doesn't look like something you'd want to take into your bedroom (or house. Or neighborhood, for that matter).
Well, Lelo changed the game here, given that ALL of their toys are simply beautiful. I'm no liar. You can see for yourself in my previous reviews that I was in awe of Lelo's overall design. Their Bruno prostate massager blew my mind (and left my ass wide open) because it was so pretty to look at and oh-so-lovely to use.
Anyway, Lelo Tiani 3 might be the prettiest toy Lelo ever made. It's sleek, elegant, and looks fancy (even the hot pink version!). The body-safe, smooth silicone feels like velvet under the hand, and the remote control looks like an aristocratic vanity case. Now, those are my partner's words, and given that I have no idea what an aristocratic vanity case even looks like, we'll all just have to believe her).
The Packaging
Let's start this Lelo Tiani 3 review in my good old-fashioned way – by discussing the packaging. I know these aren't the most exciting parts of my reviews, but I really appreciate it when a company puts as much thought into their packaging as they did into the product.
Lelo really takes the cake here. Tiani 3 comes in a matte black box that has a see-through panel on it. This gives you a good look at the product. I'm a fan of this design feature, and I prefer it to having a solid box with a picture of the toy on the packaging.
The box is just big enough to contain the product and all the extra goodies Lelo sends over.
Extra Goodies
Speaking of extra goodies, Lelo really knows how to go the extra mile. Aside from getting the standard setup (the toy, the remote control, and the charger), Lelo also includes a fancy satin bag and complimentary lube with every toy.
So, they give you everything you might need in order to have a good time with their toy. You don't even have to worry about storage because the satin pouch will make a perfect storage case. It will be gentle on the silicone toy and will protect it from dirt and dust.
The Specs
Lelo Tiani 3 is a deceptively small toy. It's a bullet vibrator, so its size isn't that surprising. However, the company markets it as the "double bliss" toy that's supposed to get both partners off and, when you look at its size, you can't help but wonder, can something so small even do that?
Yes, in fact, it can.
Shape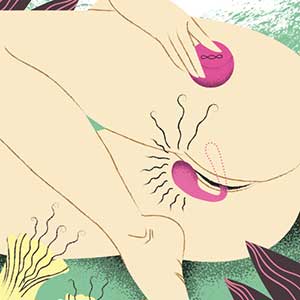 The C-shape is what really makes this toy such a wonder. And, sure, there are quite a few C-shaped bullet vibrators on the market. So, why is this one special? Well, the smaller arm, the one that's supposed to go inside, is really of a specific shape and size. It's flatter and slimmer than the other arm. That's how it allows for a dong to sneak up and snuggle next to it while it's inside of a vagina.
What's more, the entire toy is extraordinarily bendy and flexible. That means that it will fit everyone (and reach every clitoris), no matter the size and shape of their naughty bits.
Size
Overall, Tiani 3 is 3.1 inches long and 1.8 and 1.3 inches wide. It weighs less than 1.5 ounces which means you'll barely feel it in your hand. The same can't be said when it's inside, of course. It's big enough to hit all the right spots and nuzzle right up against the G-spot even when it isn't vibrating.
Features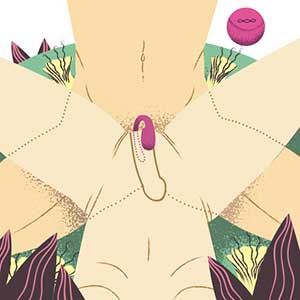 Tiani 3 has eight different vibration modes that you can access manually and four that are accessible through the remote control. You might think that four remote-control modes aren't enough. However, given that my partner and I only got through trying out two of them before she came so hard she gripped my man meat in a vice-like clench, and I nutted like a teenager, I'd say they are more than enough.
Of course, we tried all eight modes later on, but that first round was quite memorable.
Tiani 3 is easily changeable, and two hours of charging gives you two hours of playtime. It has a standby time of 90 days which is pretty impressive. I have a lot of toys which means many of them are more often on standby than in use, so I appreciate this feature.
Now, the remote control feature is arguably the best one. The remote control has a range of 12 meters (around 40 feet), but it does get a bit glitchy the further away from the toy it is. However, it makes up for that flaw with its SenseMotion technology. You don't have to look for buttons to increase the intensity or change modes via the remote control. Just flick your wrist, and the Tiani 3 will respond.
Material
As I mentioned already, Lelo Tiani 3 is made out of body-safe silicone. It's a pricey toy, so I appreciate that Lelo used the finest materials on the market to make it. Although TPE toys are softer and more supple, I'll always pick a silicone one because they are more durable, easier to clean, and don't show wear and tear as much.
Noise Level
OK, this is the part of my Lelo Tiani 3 review where I might be oversharing a bit. So, all you delicate souls either look away or skip to the next chapter.
During round four (or five), my partner and I wanted to try the Tiani 3 in public. We got dressed and went for a short walk around the neighborhood. I thought about letting her go on her own and following behind and pushing the toy's controls the way I saw fit, but I figured that would make me look like a creep. So, we walked together, but I'd turn the toy on whenever we passed by someone or stopped to talk to people (which happened quite a few times!). Yes, I know, I'm mean, but we were both into it, and although the teasing wasn't enough to make her come on the spot, we did have more fun when we got home.
We also got to see firsthand just how quiet Tiani 3 actually is. The packaging says the noise level is below 50 decibels, and I'm happy to say they aren't lying. No one heard a thing!
Click Here To Check The Up To Date Price
Related
How to Make the Best Out of an Already Great Situation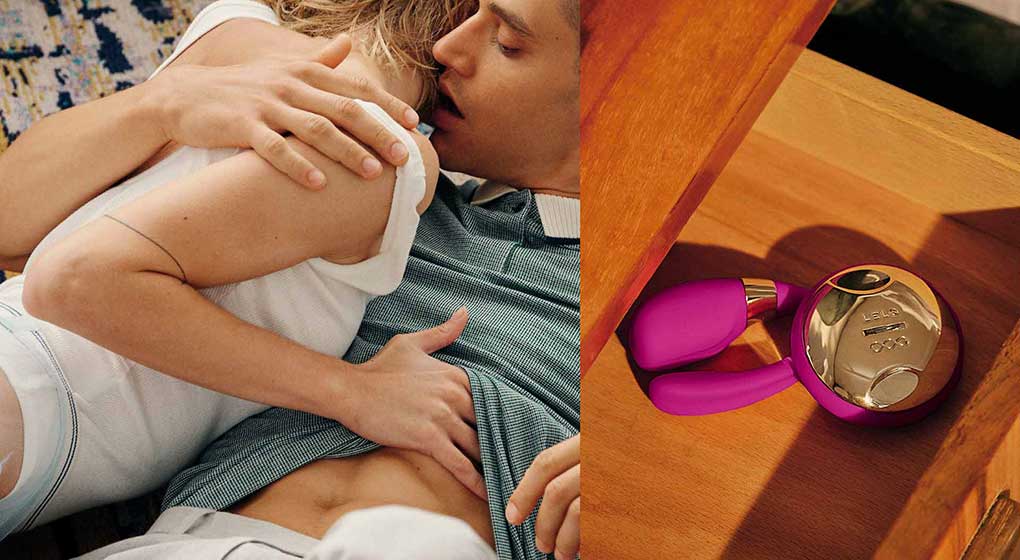 When it comes to using Lelo Tiani 3, the entire process is quite intuitive. You do have to fiddle a bit with it to find the charging spot, but once you do, you're all set. Unfortunately, the remote control isn't rechargeable, so you'll need two AAA batteries to make it work.
The toy itself has three buttons on it – the power button that puts the toy on standby and that you can use to go through the modes of vibration and two buttons that allow you to control the intensity of the vibrations. Of course, you can also do that via the remote control.
Putting the toy in takes no more than a few seconds (if you remember to lube it up nicely), and once it's inside, you can power it up and see what it has to offer. I would recommend that you stay in the missionary position the first time you're using Tiani 3 as a couple's toy.
Furthermore, try to grind against your partner rather than thrust into her. That will not only keep the toy in, but you'll also keep your schlong in constant contact with the toy, which means you'll also feel the vibrations.
Don't be surprised if the toy slips out the first few tries. It happened to me as well. You'll need some time to figure it out but, once you do, it's fun times all around from there on out.
My partner and I tried it in a lot of poses but missionary and reverse cowgirl work best. However, she did need to hold it steady with her hand in the reverse cowgirl pose, so keep that in mind.
Clean Up Your Mess!
The cleanup process is relatively simple. Given that the toy is entirely made out of silicone and waterproof, you can use warm water and soap to clean it. However, don't use the same technique with the remote control. If you got some lube (or jizz) onto the remote control, wipe it down with a wet wipe. Don't submerge it underwater.
The Dreaded Downfalls
I'd like to finish this Lelo Tiani 3 review in style and tell you we've finally found the perfect toy. Alas, I can't. Although impressive, Tiani 3 isn't perfect. It does come close, though.
I already mentioned that the remote control isn't chargeable. I really resent this. The toy isn't cheap, and they could have gone that extra step to make both devices rechargeable. They do include the batteries in the package, though, so that's something, I guess.
Aside from that, Tiani 3 isn't a toy for rough play. Some people might not see this as a flaw, but my partner and I really do the phrase "pound your heart out" justice when we're in bed, so I'm bummed that Tiani 3 couldn't participate. What's more, even if you aren't particularly rough, Tiani 3 can easily slip out if you aren't paying close attention to it. Handsfree play isn't that easy unless you're in a missionary pose and you're grinding against each other.
On the plus side, because it's so slim and light, it's a perfect addition to spanking sessions. If you and your partner enjoy that, she can wear the Tiani 3 with her legs slightly pressed to keep the Tiani 3 inside while you're spanking her!
A Few Parting Words
Well, there you have it, folks! I hope that reading my Lelo Tiani 3 review showed you that you need a proper couple toy in your life. Overall, Tiani 3 is an excellent choice for couples who like to enhance their playtime with high-quality toys. If you've tried the Tiani 3, let me know how you liked it and if you agree with my verdict!
Click Here To Check The Up To Date Price
Product Specs:
| | |
| --- | --- |
| 🏷️ Name: | ⭕ Lelo Tiani 3 |
| 📁 Type: | ⭕ Couples Sex Toy |
| ⚙️ Features: | ⭕ Wireless Control For Hand-Free Pleasure |
| 🛠️ Materials: | ⭕ ABS / Silicone |
| 📅 Last updated: | ⭕ November 29, 2023 |
Disclaimer
Our articles feature affiliate links. If you appreciate our content and would like to show your support, you can consider buying your new sex toys using the links we provide. Every purchase made through our links helps us earn a small commission, without any additional cost to you.