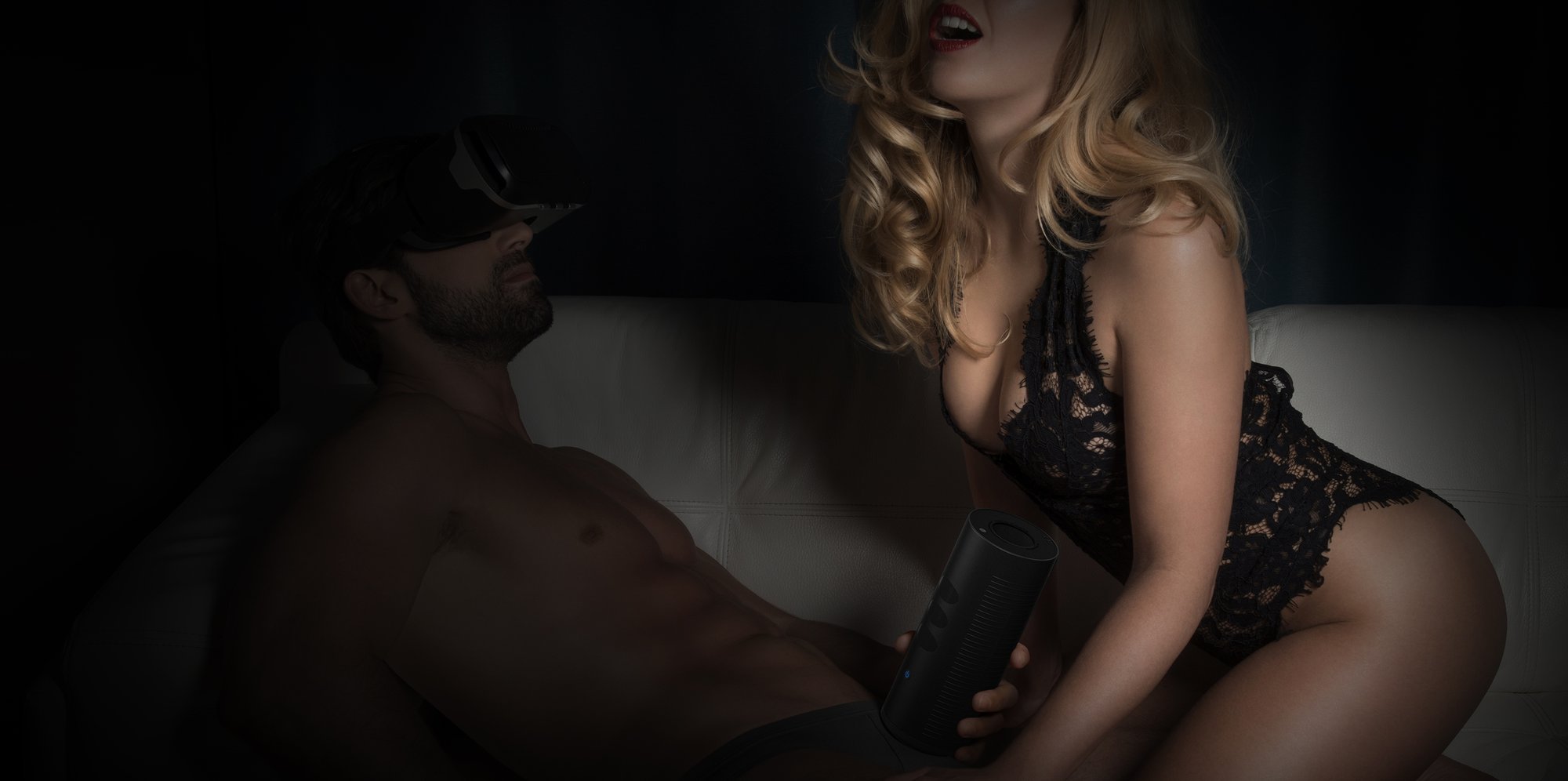 Today, we're looking at a pair of interactive sex toys. You know how much I love these and just how committed I am to trying them out. In my Kiiroo Titan & Pearl 2 review, you'll see just how in love I am with these particular babies.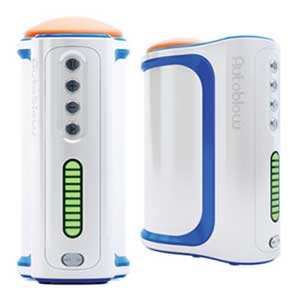 Autoblow A.I.+

Hands free blowjob toy

Heavy duty motor

Powered by artificial intelligence

Interchangeable sleeves

Body-safe materials

Plug it into any electrical outlet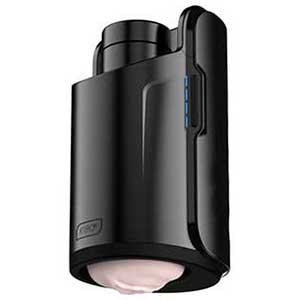 Kiiroo Keon

Automatic stroker

Sliding scale of speed

Elegant and discreet

Real-feel masturbation sleeve

Connects to video chat platform and VR porn

Easy to store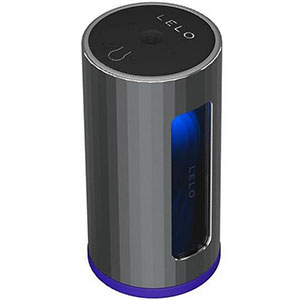 Lelo F1S V2

Hands free blowjob machine

Long-lasting charge

Fully waterproof

Powerful sensations

Realistic artificial skin material

Easy to clean

Promo Code: "HAPPYBF" - 15% Off
Now more than ever, we need teledildonics. Not many things were able to make this past year and a half easier. The global pandemic took a lot of things from us, but not being able to travel and hook up with people whenever we want might have been one of the hardest hits we took (I'm just kidding; of course, there were other things more important than sex, but let me have this).
Luckily, the sex toy industry had plenty of options we could use to fill the void. From traditional sex toys that many used to replace a partner to long-distance toys that helped people stay connected to each other – the sex toy industry really came through.
Today, I want to show you a pair of interactive sex toys for couples that came in handy to my partner and me not that long ago. So, onward, my noble studs, and let's unpack this Kiiroo Titan & Pearl 2 review, shall we?
What Are the Kiiroo Titan & Pearl 2?
Kiiroo is a relatively new player on the sex toy market. They launched their first products in 2013 and have been riding the high ever since. I stumbled across them by accident and have been a fan ever since. My Kiiroo Titan & Pearl 2 review is by no means the first look into the glorious world of Kiiroo toys.
In fact, some of you probably remember my review of the Titan from a few months ago. Titan is an automatic male masturbator that can sync up with the Kiiroo app and with another complimentary sex toy (in this case, that's the Pearl 2).
Those of you who have a keen eye and have been following my blog for a while probably know that this isn't the first pair of interactive sex toys that Kiiroo launched. Their Onyx+ & Cliona got a great review in The Book of Mark.
However, after my partner and I discussed that particular pairing, we agreed that the Cliona might be a bit too small for everything we wanted to do. Granted, the Cliona is a clitoris stimulator, so penetration isn't one of its features. Still, we wished it was.
Click Here To Check The Up To Date Price
Kiiroo Always Goes a Step Further
Lo and behold, the Kiiroo sex gods heard our pleas and launched the Titan & Pearl 2. This pair differs significantly from the previous one because:
Titan is a stroker (as opposed to Onyx+, which is an automatic BJ machine)
The Pearl 2 is a pretty sleek (and long) vibrator (while Cliona is a clitoris stimulator)
Because they are more compatible in terms of what they simulate (penetration), some might find the Titan & Pearl 2 to be a better pairing.
Now, you can mix and match Kiiroo toys (as long as they are interactive). So, technically, if you already have one, you can pick and choose which options work for you before you buy the second one. Of course, you can always do what I did and get a set.
What Makes Them Special?
Sometimes the sex toys I get look amazing and promise me the world but fail to deliver. This is not the case with Kiiroo Titan & Pearl 2. The toys have an exquisite design and look perfect (if you ask me). However, more importantly, they are wonderfully functional. They do exactly what they say they will and provide a realistic experience of having interactive mutual masturbation sessions.
Look, no sex toy can substitute the real deal. There's no vibrator powerful enough or a stroker textured enough to feel as good (or better) than having sex with a real, alive person.
However, some toys (or a pair of interactive toys) come pretty close. If you're looking for toys that will react to everything the other person is doing in real-time and give you the impression you're actually having sex with the other person (as opposed to simply beating your meat with a high-end sex toy), then Titan & Pearl 2 might be a good choice for you.
Related
How Do Titan & Pearl 2 Work?
OK, so I know I've been going on and on about how these are interactive toys. And I get that some of you have no idea what that means. If that's the case with you, strap in because this ride will be a doozy.
As I mentioned already, the Titan is a stroker, while the Pearl 2 is a vibrator. You can see how those two would work well together in terms of interactive play.
Connecting the toys is fairly straightforward. You need to sign up on the Kiiroo website and register your toys. If you're already a member, then you only need to register your new toy.
Once you've registered both the Titan and the Pearl 2, you can connect the toys to the FeelConnect app (FeelConnect App on Google Play / FeelConnect App on Apple Apps) via Bluetooth. There's really nothing much to it; all you have to do is turn the toys on, and they will automatically go into Bluetooth mode. Then, connect the toys by clicking on the Connect button in the app.
Once you've connected to toys, you have to sync them up. The beauty of the FeelConnect app is that you can mix and match Kiiroo toys, as I mentioned. So you have to select the exact toy you want to sync up to.
Playtime!
The Titan has a touchpad on it that you can play with. Even if you don't want to sync it to the Pearl 2 (or any other toy), you can use that touchpad to control the toy. However, if you sync the toys, everything you do on the Titan touchpad will be transferred to the Pearl 2.
Since Titan has nine vibrators along the inner sleeve that you can control, it can send quite a bit of information to the Pearl 2 vibrator. The Pearl 2 will vibrate in sync with the Titan, so your partner will feel everything that you do, and it will almost feel like it's your cucumber field they are squatting in.
So, if you're in charge of the session, you get to control the play with the Titan touchpad. However, if your partner is in control, they can adjust the intensity and the pattern on the vibrations that you'll feel as well. That's not all, though. Depending on how deep your partner pushes the vibrator inside themselves, your corresponding Titan vibrators will respond.
In other words, you'll not only feel things in the same intensity as they do but at the same depth. This increases the realistic feel of having actual sex with your partner exponentially.
Titan
For an automatic stroker, the Kiiroo Titan has a very unlikely design. It looks more like a Bluetooth speaker than a male sex toy, which is something most people appreciate about it.
Clearly, Kiiroo doesn't shoot for that realism award, given that the Titan looks like a high-tech gadget both inside and out. The inner sleeve looks nothing like a real vagina. The texture is relatively simple (it has evenly spaced out ridges), but that's perfectly fine given that the main feature Titan offers is the vibrations.
With nine bullet vibrators that lean on the inner sleeve (and thus along your gorgeous beaver basher), Titan is more than capable of providing you a fun time even on its own.
Full Specs
The Titan has a powerful motor, which isn't that surprising, given that it has to power nine little vibrating bad boys. The charge time is a bit long, as it takes you over 3 hours to fully charge the toy. There isn't much payoff, as you only get around 30 to 40 minutes of playtime.
However, don't fret. The Titan is good enough to blow your mind in way less time than that.
The overall look is quite sleek. The matte ABS plastic comes in midnight black and feels silky smooth under your hand. The TPE inner sleeve feels like heaven against your pecker and will increase the whole "I'm fucking into a real person" feeling for you.
With 8.7 inches in length and 7.5 inches of insertable length, the Titan is by no means a small toy. It can accommodate most men, given its size and circumference (1.8×1.3 inches).
Best Feature
Hands down, the best feature of the Titan is the vibrators. Usually, strokers don't have any vibrators in them, let alone nine of them. Because of their positioning, the Titan feels heavenly even when you use it on its own. However, when you pair it up with another toy, the nine vibrators allow for a better, more precise stimulation (and simulation).
It's also worth mentioning that the Titan is fully interactive. You can connect not only to another toy but also to over 4,000 interactive porn videos and enjoy a more realistic spanking session.
Click Here To Check The Up To Date Price
Pearl 2
A silicone vibrator that has 7.9 inches in length and a powerful, rumbly motor – that's what Pearl 2 is in a nutshell.
The Pearl 2 is slightly curved, which means it can easily reach that delightful G-spot. Around 5 inches of it are insertable. Sure, that doesn't make it the biggest vibrator on the market. However, 5 inches are more than enough for a fun time if you know how to use them.
The silicone is soft to the touch, but the toy's body is sturdy enough to give you that rock-hard feeling when you insert it in. The Pearl 2 comes in two colors, black and purple.
Full Specs
Pearl 2 has a simple design. It's long and slightly curved with no handle. Now, I don't particularly mind that. Still, my partner mentioned that a handle of some sort or even a rabbit-like clitoral stimulation addition would have made the toy even better. It would also make it anal sex-safe (or at least safer).
Still, we won't hold that against the Pearl 2, given that the toy is actually fantastic as-is.
The Pearl 2 is also more advanced than the Titan when it comes to battery life. For two hours of charging time, you get one full hour of playtime. That means that your partner can keep going even after you've shot your shot and jizzed all over yourself (or into your Titan).
Just like the Titan, the Pearl 2 has touch-sensitive technology. That means it's effortless to manipulate the settings, and the toy can pick up on what you're doing with it (and send that info over to the toy you've synced it up with).
Best Feature
The Pearl 2 is a lock that many keys can open. You can pair it with any other Kiiroo interactive toy, and the company also promised that all future releases would be Pearl 2-compatible.
Although I have no skin in the game, I love the fact that you can pair the Pearl 2 with another one of its kind. The same goes for the Titan and pretty much all Kiiroo interactive toys. This inclusive approach is novel and refreshing, and I applaud Kiiroo for making it happen.
Cleaning and Storing
When it comes to cleaning, both toys are relatively simple. However, the Pearl 2 is, of course, easier to clean than the Titan. It's a silicone vibrator that's fully waterproof. The ABS plastic touchpad is splash-proof, which means you need less than a minute to fully clean your Pearl 2. I suggest using a bit of warm water and mild soap or a sex toy cleaner.
The Titan is a bit more complicated. You have to take the TPE sleeve out and clean it thoroughly. That's not that challenging. However, make sure your sleeve is completely dry before you put it back into the Titan plastic shell.
Any Trouble In Paradise?
As I'm sitting here, singing praises to these two toys, I realize my Kiiroo Titan & Pearl 2 review might sound over the top. The toys are unique, they connect and sync up quickly and exchange information seamlessly. Not to mention, they are also USB-rechargeable and waterproof.
However, that doesn't mean they are perfect. There are some flaws in this pairing.
No handle on Pearl 2. Although the toy reacts to the body's natural movements, you can't exactly get lost in that because you have to hold the toy with one hand at all times.
The Titan takes way too long to charge and doesn't have massive battery life.
Both the Titan and the Pearl 2 aren't exactly BIG. The Titan can't accommodate the massive dongs, while the Pearl 2 only has around 5 inches of insertable length.
A Few Parting Words
If you're looking for a pair of interactive toys that are functional and have excellent connectivity, look no further than these beauties. As you can see from my Kiiroo Titan & Pearl 2 review, these toys are up to any task you might have for them and offer a lot both for couple and solo play. Have you tried them out yet? If so, let me know how you like them!
Click Here To Check The Up To Date Price
Product Specs:
| | |
| --- | --- |
| 🏷️ Name: | ⭕ Kiiroo Titan & Pearl 2 |
| 📁 Type: | ⭕ Couples Sex Toys |
| ⚙️ Features: | ⭕ Connecting The Toys Is Straightforward |
| 🛠️ Materials: | ⭕ ABS / Silicone |
| 📅 Last updated: | ⭕ November 29, 2023 |
Disclaimer
Our articles feature affiliate links. If you appreciate our content and would like to show your support, you can consider buying your new sex toys using the links we provide. Every purchase made through our links helps us earn a small commission, without any additional cost to you.