We all love to dress up and take our better halves out to classy restaurants on special occasions, right? Well, using a wearable bullet vibrator to buzz your GF's brains out under the table while you control it remotely is certainly something you should try to make date night even hotter! And, you can use this Lelo Lyla 2 Review to see if this bullet vibrator is the best sex toy for you.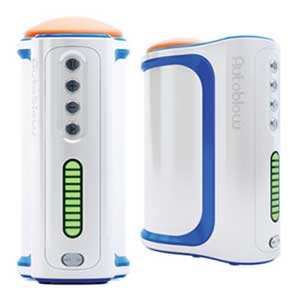 Autoblow A.I.+

Hands free blowjob toy

Heavy duty motor

Powered by artificial intelligence

Interchangeable sleeves

Body-safe materials

Plug it into any electrical outlet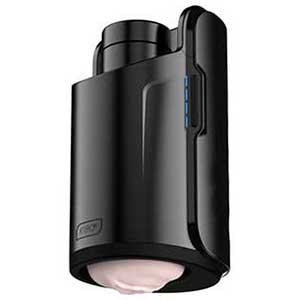 Kiiroo Keon

Automatic stroker

Sliding scale of speed

Elegant and discreet

Real-feel masturbation sleeve

Connects to video chat platform and VR porn

Easy to store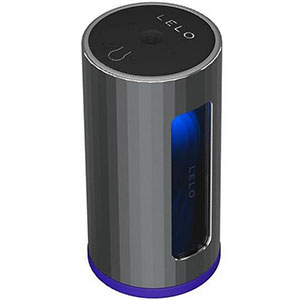 Lelo F1S V2

Hands free blowjob machine

Long-lasting charge

Fully waterproof

Powerful sensations

Realistic artificial skin material

Easy to clean

Promo Code: "HAPPYBF" - 15% Off
Trust me – you could tease her with waves of intense pleasure right in front of everyone. No one would know she's soaking wet! Why not sneak off to the bathroom? You know, have her go down on her knees and drive her absolutely crazy with your cock down her throat while strong vibrations in her panties make her gush all over? Baby, it's time for your dessert!
But seriously, kinky public play is one thing that can draw you towards wearable vibrators like the Lelo Lyla 2. Moreover, these kinds of toys have many, many uses in all sorts of naughty solo or coupled activities.
My girlfriend and I tested Lelo's premium bullet vibrator in all sorts of adventures for this Lelo Lyla 2 review. The first thing that caught our eye was the bullet's wider-than-usual design. Plus, the special wireless remote uses SenseMotion to control vibrations via movements. This seemed like a total game-changer. Oh, and the remote control bullet vibrator is fully insertable, making it all the more versatile.
So whether you're looking for a powerful and compact bullet vibe for outdoor adventures or a kinky bedroom buzzer to bring you shared pleasure, take a look at my Lelo Lyla 2 Review for couples! Spoiler alert: I was more than eager to slide it in my GF's warm pussy to reach her G-spot. But was it enough to make her squirt?
The Best Couples Vibrator?
Lelo is a leading sex toy company that certainly needs no introduction. I went through dozens of Lelo toys with my bae. We found several things in common with all of them. Their build quality, price, and innovative next-gen features such as app control and long-distance play truly set them apart from competitors. Plus, Lelo is one of those companies that is constantly pushing the boundaries. You merely need to look at some of their more complex toys, like the Lelo F1S V2 cock milker, to see what I mean.
Still, Lelo is known for making quite expensive toys. That's understandable due to the premium quality of their pleasure machines for couples. But since money is always going to be on your mind, the smartest thing you could do is get a first-hand account of couples who've actually used it to see if the higher price is worth it.
So how did the Lelo Lyla 2 bullet vibrator do when we tested it together? Is it a good fit for solo and couple play? Is it worth its higher-than-usual price? Let's find out in this Lelo Lyla 2 review!
Click Here To Check The Up To Date Price
First Look: Kinky Premium Pleasure
The Lelo Lyla 2 is a high-end bullet-style vibrator with wireless control features. Much like other bullet toys, the Lyla 2 offers discretion and portability. To me, these types of toys always add a new level of excitement if you wanna share some wild moments with your partner.
However, not all bullet vibes are suited for that. Many of them could actually end up being a disappointment. Some things to look out for are a poor wireless connection. Others have a shape that's not comfortable enough to make an impact.
The first thing we noticed when we ordered the Lyla 2 was its smooth, unique shape. It's somewhat of a cross between a classic bullet vibrator and a vibrating egg. At first glance, the shape alone was enough to convince us that it was all going to be worth it for light teasing or hardcore sex marathons!
What's more, what we were intrigued by the most when we started this Lelo Lyla 2 review is the extended wireless range of the bullet vibrator. It's over three times stronger than its competitors.
Also, this bullet vibrator is almost completely silent. This means you can get by undetected in even the most daring public spaces. And with Lelo's proprietary SenseMotion technology, you can switch up the vibrations just by moving your hand. It saves you the trouble of fiddling with buttons when you're on the brink of orgasm.
Unboxing
While you might pay a higher price for this toy compared to the competitors, the packaging will also show you that Lelo takes its time to present its toy in a luxurious box.
What's more, the level of detail makes it feel like you're opening up the newest iPhone. The Lyla 2 has a serious wow factor when you see it for the first time. The vibrator and the remote are packed separately in gorgeous velvety compartments. You'll also find a charging cable and a user manual. Plus, there's a complimentary packet of Lelo lube and a cute carrying pouch.
Lelo Lyla 2 Features – Cum as You Go

Bullet vibrators are some of the most useful toys if you want to embrace your adventurous side. As I said earlier, not all of them are created equal. They need to have a strong, compact, and reliable mechanism. Plus, they need a robust remote controller that won't disconnect or distract you.
During this Lelo Lyla 2 review, we did not experience any connection problems. The design of the bullet vibe was just perfect for all kinds of public and private play. Here are some of the main features of the Lyla 2:
Bullet Vibrator
The Lelo 2 vibrator and remote control are available in three different colors. That includes Deep Rose, Cerise, and Obsidian Black. We love black sex toys, so we chose the Obsidian version, and we didn't regret it. We both agreed that the color and the look were great at matching my sweetie's sexy lingerie. But they were also kinky enough to wake up her inner slut!
As mentioned, this vibrator has a unique shape. It's not as thin as standard bullet vibes, and that was a major plus, in my opinion. The toy is 3.2 inches long with an insertable length of 3.1 inches. Plus, the maximum thickness is 1.3 inches. These measurements are fairly standard for larger bullet vibrators. Yet, the width and the egg-like shape make it feel much bigger and cover more of my bae's strawberry cake.
And to top it all off, both the vibrator and the remote are made of soft silicone that has a premium quality to it while feeling smooth and reliable. Plus, the vibrator is fully waterproof, meaning you can use it in the shower and clean it thoroughly without worrying about the electronics inside.
Click Here To Check The Up To Date Price
Remote Control
Now, the remote control is the most unique feature of this bad boy. Granted, tons of other toys use them, but Lelo's SenseMotion technology truly gives it a special spin. This new technology might confuse you at first, but trust me – you'll get the hang of it in seconds because it's motion-activated.
You simply need to touch the toy and move your hand to set the level of vibrations. If you hold it horizontally, the power will run at 10% of the maximum level. But flip it vertically, and the vibrations will reach their maximum. One thing that I loved here is that the power button on the actual vibrator can also be used to switch up the vibration modes. This means that you don't even need to use the remote if you're too lazy.
Extended Control Range and Battery Life
Another feature we were genuinely impressed with during this Lelo Lyla 2 review is the extended wireless range. The remote has a range of 39 feet. It works steadily, even up to the maximum distance, without any interruptions. This is still one of the longest ranges I've seen for wireless bullet vibrators.
Still, you won't get to use this vibrator for proper long-distance play because it's not app-enabled. Lelo has several app-controlled toys available, but I would have liked to have that extra option on this bullet vibe considering its premium price.
What's more, the remote is not rechargeable. It uses a pair of AAA batteries with a runtime of 10 hours, which is something that could be improved. Still, you get a relatively quick charging time of 2 hours for the actual vibrator while the total user time is 2 hours.
Intensity Settings
What you'll get here are two motion-activated modes along with six preset vibration patterns. Those patterns range from teasing thrumming and buzzing to rumbling waves and pulses.
When we used it all over my bae's clit and inside her, she thought that the lowest settings were extremely subtle. They were great for playful messing around in public. She was able to keep a straight face without making it obvious that there was a vibrating bullet deep inside her. Plus, some of the higher settings really got her going, and when I would ride the controls at the highest level, she would get off in under 5 to 10 minutes.
Obviously, bullet vibrators don't pack a whole lot of power compared to their big bros, but it was definitely strong enough to get the job done and not leave my GF wanting more. And in my experience, the vibes felt wide yet precise and intense when she teased my cock with it!
One thing that bothered us here is that there's no way to change the vibration strength without the remote controller. But still, the vibrations are nearly silent. You'll barely even hear them in public, even on the highest settings.
Related
Let's Test This Bad Boy!
We used this vibrator tons of times during our Lelo Lyla 2 review, and it honestly excels at all sorts of public play. It was simply a matter of lubing it up, sticking it deep inside my GF's kitty, and off we went.
We tried it at the gym, while doing our groceries, shoe shopping for my bae, and even on the dance floor. The vibration intensity was great here because it was just enough to slowly tease my GF to a playful public orgasm. But, if I wanted to, I could move my hand and set the Lyla 2 on its max vibration level to force my GF to cream without anyone knowing. That's basically one of the biggest benefits of this toy: it's one of the most versatile bullet vibrators.
Fast, Intense, and Kinky Orgasms
All in all, the vibrator excelled at all kinds of playful, vanilla, and downright filthy masturbation or sex acts. My girl also used it on her own a couple of times. She found that the shape felt great inside her and that the vibrations could get her off quickly while she was riding her clit with the tip.
Also, I loved teasing her lubed-up asshole with the tip before I gave her intense anal orgasms, but we didn't use the Lyla 2 for that. While it has a string at the bottom, it doesn't have a flared base, which makes it unsafe for anal. Still, let's not blame the toy for that. It's not designed for anal insertions, but it does feel intense on the outside.
What's more, it wasn't just about my GF's orgasms. She loved to experiment by using the vibrator all over my body. It felt great on my nipples and balls. She even tied me up and used the vibrator to edge me and milk me hands-free while tossing my salad! Of course, you don't have to go to such extremes, but if you're looking for a female and male vibrator for all kinds of kinks, from bondage to forced orgasms, it will more than enough do the trick.
What We Loved
Both of us thought the shape and texture felt amazing during external stimulation.
It was long enough to reach my bae's G-spot from the inside. But to fully squirt, she needed the additional kick of my cock up her butthole.
The remote control has a long range, and the motion-activated technology is some of the most unique we've ever tried.
The silent vibrating mechanism is dead quiet.
What We Didn't Like
The remote uses regular removable batteries.
You can't control the vibration intensity without the remote.
It's not app-enabled, which could be a dealbreaker for some people.
The price is quite high as most other Lelo toys, but that's understandable due to the premium look and feel of the toy, along with its next-gen control features.
Final Thoughts for My Lelo Lyla 2 Review
To round off my Lelo Lyla 2 review, I'd say this is one of the best vibrating bullet-style massagers on the market today. It packs a wide range of sizzling vibrations, the materials feel fantastic, the remote controls are unique and useful, and my GF loved feeling the special shape deep inside her. Plus, it can do everything from vanilla foreplay and public play to the most extreme BDSM kinks to spice up your sex life.
Click Here To Check The Up To Date Price
Product Specs:
| | |
| --- | --- |
| 🏷️ Name: | ⭕ Lelo Lyla 2 |
| 📁 Type: | ⭕ Sex Toys For Couples |
| ⚙️ Features: | ⭕ Wireless Control Features |
| 🛠️ Materials: | ⭕ ABS Plastic / Silicone |
| 📅 Last updated: | ⭕ November 29, 2023 |
Disclaimer
Our articles feature affiliate links. If you appreciate our content and would like to show your support, you can consider buying your new sex toys using the links we provide. Every purchase made through our links helps us earn a small commission, without any additional cost to you.