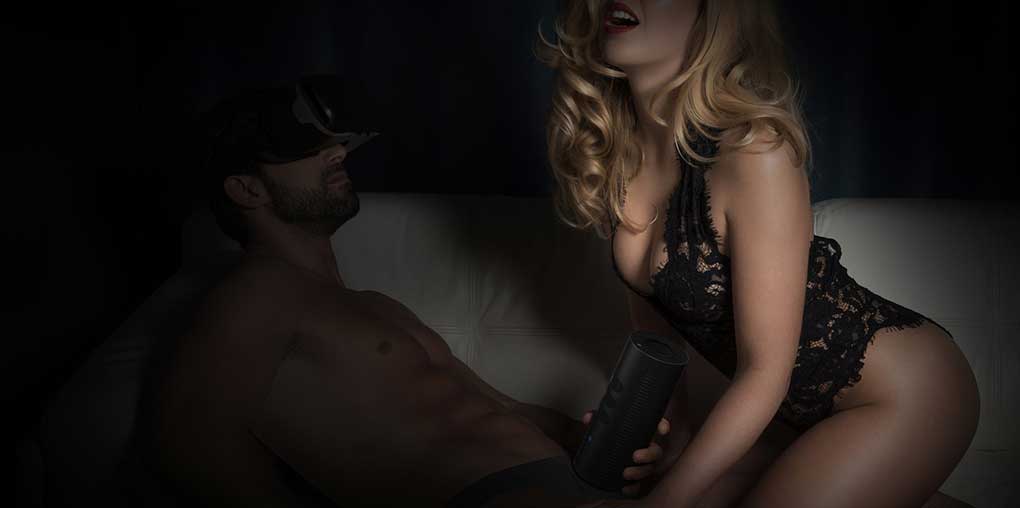 Let's get this out in the open right away – long-distance relationships (for the most part) suck. You can't be with the person you love, you can't sleep next to them, and it's usually all made worse by the fact that you can't even have sex. If these words are hitting home, you might need this Kiiroo Onyx+ & Cliona review even more than you think.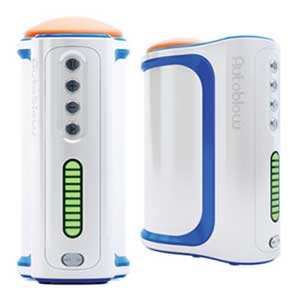 Autoblow A.I.+

Hands free blowjob toy

Heavy duty motor

Powered by artificial intelligence

Interchangeable sleeves

Body-safe materials

Plug it into any electrical outlet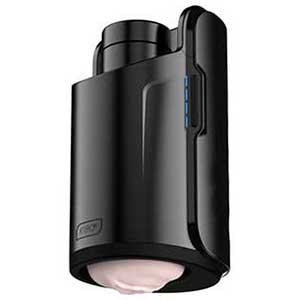 Kiiroo Keon

Automatic stroker

Sliding scale of speed

Elegant and discreet

Real-feel masturbation sleeve

Connects to video chat platform and VR porn

Easy to store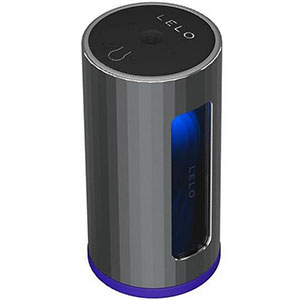 Lelo F1S V2

Hands free blowjob machine

Long-lasting charge

Fully waterproof

Powerful sensations

Realistic artificial skin material

Easy to clean

Promo Code: "HAPPYBF" - 15% Off
What Is the Kiiroo Onyx+?
Before I talk about the Onyx+ and the Cliona as a couple, I first have to tell you what they're like on their own. However, since I recently did a full Kiiroo Onyx+ review, I won't drone on too much. So I'll just give you the rundown and go over the most important features.
The Kiiroo Onyx+ comes in an all-black, super-sleek case, and it has a powerful motor that supports different vibration patterns. You can connect it to a toy, VR porn, or just play on your own.
It's fully rechargeable and has a standby feature, in case you ever want to press pause on your play. It's also pretty big, and I'm sure that you could fit inside, regardless of your size.
What Is the Kiiroo Cliona?
For obvious reasons, I haven't reviewed the Kiiroo Cliona, but since there are two sides to every coin, I have to do it. So at this point in my Kiiroo Onyx+ & Cliona review, I'll share with you all the specs that your lady friend needs to know about before buying it.
The Cliona is essentially an interactive clitoral vibrator that's small enough to fit in your pocket. It's a Bluetooth-enabled, touch-sensitive toy, with some similar features to the Onyx+.
When I say similar, I mean that Cliona hooks up to another toy, it works with interactive videos, and on its own. According to Kiiroo, the toy is compatible with over 4,000 videos.
Also, just like the Onyx+, the Cliona has touch-sensitive buttons, which ladies can use to cycle through different intensities and patterns. The clit stimulator is 100% waterproof, and it's perfect for steamy shower play.
On a full charge, which takes about two hours, Cliona can go for an hour. Now, that's not bad, but it definitely could be better. If your partner has good stamina in bed, Cliona's battery might be too short for her. But you know your woman better than me, so who am I to say?
Click Here To Check The Up To Date Price
Why Onyx+ and Cliona Make the Perfect Couple
After doing my research on the Cliona for my Kiiroo Onyx+ & Cliona review, it was time to see how these two got along. Naturally, I sent the clit stimulator to a lady friend and asked her to try it out with me. But before we could do that, we first had to pair up the toys.
Connecting Your Devices
If you want to use any of Kiiroo's incredible long-distance features, you first have to sign up to the website and register your device(s). Kiiroo doesn't need any crazy info, just your first and last name, as well as an email, and a password.
Then, once you've signed up, you can register Onyx+ and Cliona. Only when you've done that will you be able to use the FeelConnect app, which you can download from the App Store or Google Play.
With your phone in one hand and your toy in the other, open the app and turn on the device. As soon as you turn on Onyx+ and Cliona, they'll both go into default Bluetooth mode, which is exactly what you need.
Then, open the FeelConnect menu bar, and look for the Connect Device button. Sync up your toys and do a test run before you start playing together to make sure that everything is running smoothly.
One of you needs to go to the Partner Connect menu, and send a unique code to your partner. That ensures that you don't accidentally connect to someone else, which, I'm sure we can all agree, would be beyond weird.
When your partner accepts the invitation and enters the code, you'll be in sync, and you can start playing. Now, I know that it sounds exhausting, but the good news is that you only need to do it once. When you sync up your toys the first time, they'll stay like that until you manually undo the connection.
How It Works
If you've never used teledildonics before, you probably aren't sure exactly how they work. In an effort to make the whole experience a little less awkward, I want to give you some insight in my Kiiroo Onyx+ & Cliona review.
With any long-distance couple sex toys, you're supposed to feel everything your partner is doing to their toy on your toy. So if I were to use thrusting motions on my Onyx+, and my friend has her Cliona inside of her, she'll feel all my motions.
Also, if I crank up the vibration speeds or patterns, her Cliona will pick up my pace. At that point, we're going to be experiencing (pretty much) the same thing.
With that said, if you're playing with a random stranger, a bit of anonymity goes a long way. You don't always feel like sharing videos for fear that they might end up on a porn site.
However, if you're sexing up your partner, you're probably dying to see their face as they twist and turn in pleasure. Luckily, through the FeelConnect app, you guys can video chat together. That's not only great for when you reach the big O, but also for foreplay.
Click Here To Check The Up To Date Price
Doing the Dirty Deeds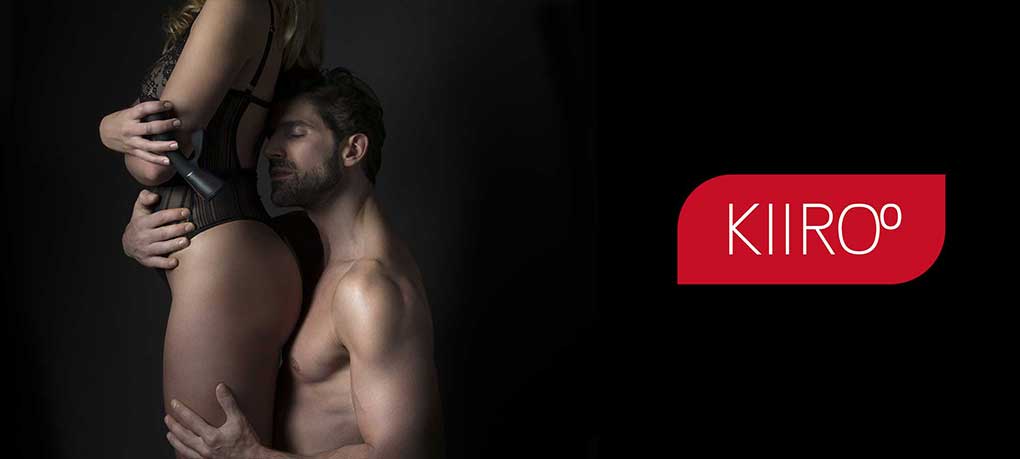 I'm clearly not going to be the guy that tells you how you should or shouldn't get off. No two people are the same, and everyone craves something different. But I did want to mention just a couple of things that I did in my Kiiroo Onyx+ & Cliona review. If nothing else, you might get some inspiration for what future use.
As soon as my friend and I connected our devices, we both used loads of Kiiroo's water-based lube. I put some on myself and into the Onyx+, while she only did it on Cliona.
We agreed that I'd be in charge of the first session, while she'd take the lead in the second one. Without going into graphic details, we first did foreplay for about ten minutes, and then went onto the main event.
Even though I was certainly enjoying myself, I noticed that I was constantly looking at my friend because, well, it was hot. Also, by listening to her moans, I was able to make adjustments in speed and intensity.
Since I finished first, we decided to keep it going, and she started pressing the buttons that'd make her hit the big O. Then, as I said, we switched it up, and she was in charge.
Honestly, I don't have much to say about that part because I think I blew my load even quicker than before. But after it was all said and done, I asked my friend what she thought about Cliona.
Overall, her reviews were really positive, even though she thinks it works better as a stimulator than a vibrator. She did say that Cliona was a bit too touch-sensitive, but they still got along great.
Throuple Trouble?
Okay, before I tell you about pairing multiple devices, I need to put out a disclaimer. As I was sort of rushing to write my Kiiroo Onyx+ & Cliona review, I couldn't get a third person to try it out with us. So I haven't actually tested the multiple connection feature on my own.
But in an effort to be thorough, I reached out to a friend who's part of a throuple, and asked him to review it. I gave him an Onyx+ since I had an extra one (don't ask why), and sent along two Clionas for his partners. Let me tell you, this little experiment cost me quite a bit, but I did it all for the sake of science.
So I gave them a few days to test out the toys, and here's what they came back with. These are his exact words: Syncing up was a bitch at first, but we got the hang of it quickly.
I, for the life of me, have no idea why he phrased the next part like this, but here goes: Thank you, man (that's me), for this awesome gift. Christmas definitely came early this year, and so did we. Playing with the toys was awesome, and it kept getting better every time we used them.
I plan on using the Onyx+ and Cliona combo with two more people in the future. I want to give you a better review than Christmas came early, but for now, that's all we've got
Related
Cleaning and Caring for Your Toys
Obviously, the Cliona and Onyx+ are two extremely different-looking toys, and they're not made from the same materials. That's why I decided to talk about cleaning both of them separately in my Kiiroo Onyx+ & Cliona review.
Cleaning the Onyx+
Cleaning and caring for the Onyx+ is easy and difficult at the same time. In theory, washing a silicone sleeve sounds pretty simple, but getting it out of the case is a whole different story.
The Onyx+ has something called a Grip Clip, which is essentially a ring that sits at the bottom of the stroker. You're just supposed to pop the sleeve out, wash it, and put it back. However, from my experience, and from what I've seen online, that's not really easy to do.
For whatever reason, the Onyx+'s ring gets stuck sometimes, and taking it off is almost impossible. Kiiroo says that you can remove it using some sort of blunt object, but that's kind of ridiculous. It should not be that hard to get a sleeve out of a case, but what can you do?
Anyway, once you have the sleeve out, drain it in a sink, and spritz some sex toy cleaner into it. Then, leave it out to air dry, and pop it back in the case.
Cleaning the Cliona
Since Cliona is totally waterproof and doesn't have as many moving pieces as the Onyx+, she's easier to clean. All you (or your girl) need to do is run her under some water, spray some cleaner, and let her dry. That's pretty much it. However, I do recommend storing Cliona in a silk/satin pouch or bag to prevent her from collecting dust.
Where the Relationship Goes Sour
It's that time in my Kiiroo Onyx+ & Cliona review when I tell you what's wrong with the pair, and where they fall short. But to be completely honest with you, there's not that much to say.
I told you that my biggest problem with the Onyx+ is the Grip Clip, which is difficult to remove. Also, on her own, Cliona is kind of expensive for what she is, but it's a good deal when you buy the two together.
The only thing that didn't really sit well with me was the lack of swag in the packaging. I mean, the couples set is pretty expensive, so you'd expect at least a sample of lube or something.
But who knows? Maybe Kiiroo will see my review, and step up its game in the future.
Other Kiiroo Pairings
Even though it is a Kiiroo Onyx+ & Cliona review, I did want to mention some other combos that you could get. For example, if you like the Onyx, but aren't a fan of Cliona, you could buy the former with Pearl2. You can even choose between purple and black Pearl2.
But if it's the Onyx+ that you want to replace, I suggest buying the Titan with the Cliona. It has similar features, but it's a bit bigger and more powerful. Another possible combo is the Titan with the Fuse or the Pearl2, which are both excellent choices.
Now, oddly enough, most sex toy companies aren't that inclusive when it comes to same-sex partners. Luckily, Kiiroo is not one of them, and they're a few steps ahead of the game.
That's why you can get the Onyx+ couples set, which comes with two devices, and a discounted price. But if you don't have a ding dong, or just prefer anal play, you can buy the Pearl2 with the Fuse.
To Sum up
Before writing my Kiiroo Onyx+ & Cliona review, I was a bit skeptical that this combo would work. I thought that the connection would be poor, or the app would be crappy, or something would go wrong. Luckily for me, I was completely wrong on all accounts, and the Onyx+ and Cliona duo turned out to be incredible. I would 100% recommend it to all couples, no matter if you're in a long-distance relationship or not.
Click Here To Check The Up To Date Price
Product Specs:
| | |
| --- | --- |
| 🏷️ Name: | ⭕ Kiiroo Onyx+ & Cliona |
| 📁 Type: | ⭕ Couples Sex Toys |
| ⚙️ Features: | ⭕ Have Your Pleasure Controlled By Your Partner |
| 🛠️ Materials: | ⭕ ABS / Silicone |
| 📅 Last updated: | ⭕ November 29, 2023 |
Disclaimer
Our articles feature affiliate links. If you appreciate our content and would like to show your support, you can consider buying your new sex toys using the links we provide. Every purchase made through our links helps us earn a small commission, without any additional cost to you.