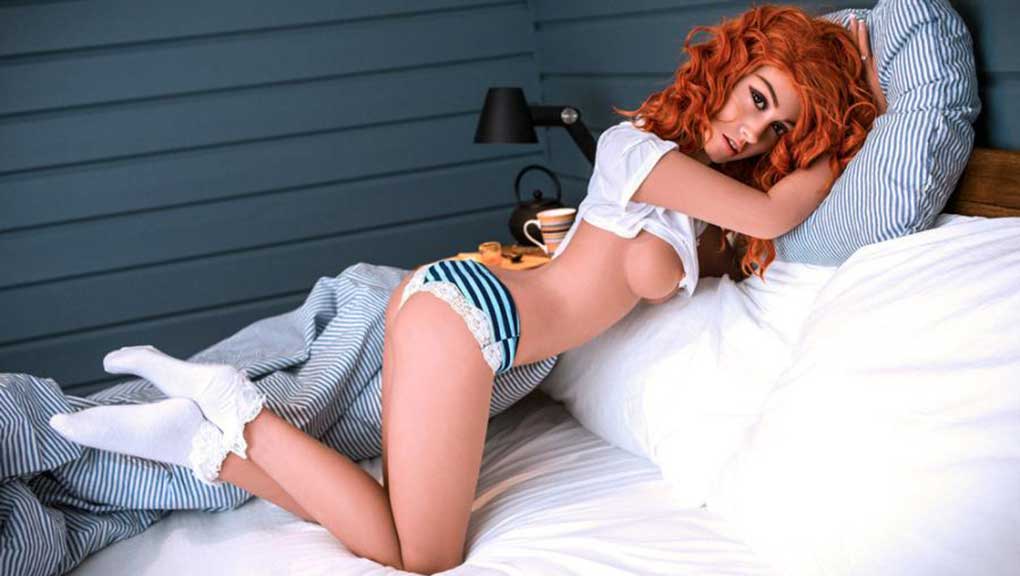 My Auburn sex doll review marks the beginning of the age of innocence! That doesn't sound like me since I'm a kinky pervert, but hear me out. Everyone loves an experienced chick in their bed, right? She'll rock your world and show you some moves that are out of this world! But, don't you also crave some innocence? Don't you want to be the teacher and let your lap rocket show someone the ropes?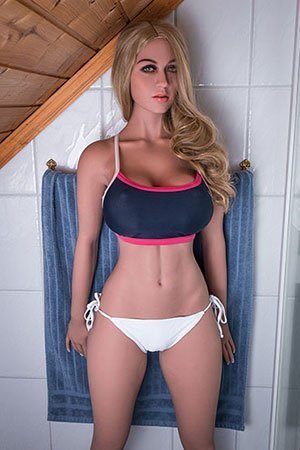 Blake - Athletic

Realistic weight makes realistic play

Great value for price

Super athletic, blonde and sexy

Customizable vagina

Feels incredibly sexy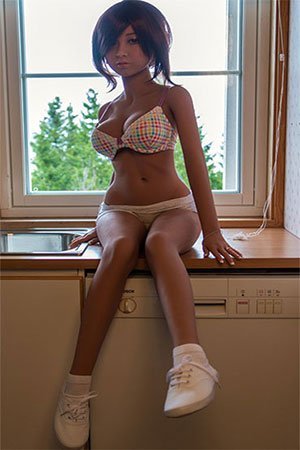 Lana - Japanese

Petite in size, but very curvy

Customizable facial features

50lbs means easier to carry

Very realistic skin

High quality materials and production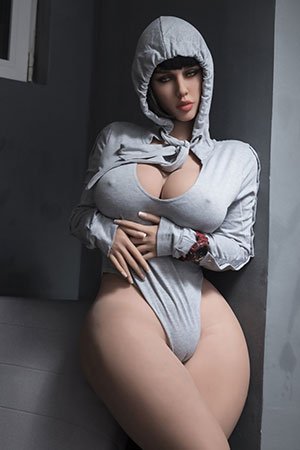 Jasmine - Porn Star

Thick and curvy

107lbs allows for realistic sex

Lots of customizable options

She's very flexible and loves to bend

Nice, tight fit
Well, with Silicon Wives's Auburn sex doll, you can! She's a busty virgin from Seattle, ready and willing to learn anything you have to show her. The Silicon Wives website describes her as "uncommon," and I'm about to tell you why that is.
So, strap in, and let's get this Auburn sex doll review party started!
Who Is Auburn and How Can She Rock Your World?
Auburn is a college student that hasn't had any luck with men so far. Oh no, poor Auburn! But, luckily, you're there to show her what she's been missing out on (by introducing her to your beaver basher, of course).
Not the one to squat in the cucumber field often (or ever), Auburn is a virginal redhead that has flexible joints and three glorious holes that will wrap around you and hold tight until you burst! Although inexperienced, Auburn is sexy as hell. Her red hair, gorgeous face, and small physique are an ideal combination that will drive you wild night after night.
But, listen, I didn't start writing this Auburn sex doll review to wax poetic about her personality. After all, you can make another one all on your own if you don't like this one. Personally, I'm a fan of the modest, virginal Auburn, and I had a lot of fun taking her virginity (ALL of it). But, hey, if that doesn't float your boat – you do you.
In the meantime, let's see what Auburn has to offer in terms of specs and features.
What Auburn Has to Offer
Overall, Auburn is a great sex doll. She's actually a great choice if you're looking to buy your first ever sex doll, because not only will you be each other's firsts (oh, the romance), but you'll also get excellent value for money.
Auburn is a Silicon Wives doll, which means she's a high-quality product that's almost entirely customizable. You can change her hair and eye color as well as her skin tone and bust size. You don't really have many options to choose from, but some versatility is nice to see.
Of course, the general look will stay the same even with the customizing, though, so if you prefer busty dolls with huge curves, perhaps look elsewhere.
Now, I know I have some other, more customizable dolls in my collection. For example, if you opt for the Harmony X doll, you can literally make her look any way you want. But, boy, that costs a pretty penny. On the other hand, Auburn has a reasonable price, especially when you consider what you're getting for your money.
Now, let's move on with our Auburn sex doll review and see what Auburn really has to offer.
Click Here To Check The Up To Date Price
Petite and Easy to Store
OK, let's get one thing straight – no sex doll is easy to store. They are made to look like real women, which means they take up approximately the same amount of space as a person would. So, if you're tight on storage space in your home, consider if getting a sex doll is the right move for you.
Of course, if you live alone or have super chill roommates, you can always proudly display the doll in a chair or in your bed.
Anyway, in terms of sex doll size, Auburn is somewhat small. She's of below-average height and stands proud at 5'2". She's also quite light, as she only weighs 62 pounds. This is an excellent feature, given that heavier dolls are more challenging to move in the throes of passion. Sure, a heavy, curvy doll looks amazing, but if you want to quickly go from missionary to doggy style, you're gonna have to press pause on your carnal ministrations in order to reposition your doll.
With Auburn, repositioning is quite easy, as you'll have no problem hauling 62 pounds around.
As far as her proportions go, she's perfect. With a 19-inch waist. 30-inch hips, and a 26-inch bust, you'll have plenty to grab onto while you're destroying her honeypot.
A TPE Queen
Some of you already know that I'm not the biggest fan of TPE. I'm not going to ignore that fact in my Auburn sex doll review just because she's a TPE doll. I have my opinions, and I'm not scared to share them, damn it!
TPE is a great material in terms of realism and feel, but it's hard to clean properly. My neat-freak tendencies take great offense at the fact that TPE can't be sterilized as silicone can.
However, that being said, I'm not opposed to TPE. In fact, I quite enjoy the fact that it feels more like skin than silicone and that it's more jiggly. Auburn has size B breasts, but the TPE makes them jiggle in just the right way. Honestly, sometimes it's enough to watch them bounce while I move her around to get my rod diamond-hard. Not to mention, her perky nipples are quite realistic, which is always a plus.
TPE also has excellent heat retention. Some sex dolls are cold to the touch, which doesn't really help you get into the idea that you're bumping uglies with a real person. Luckily, with Auburn, you won't have that problem.
Steel Skeleton and Flexible Joints
The best feature TPE has is elasticity. It's more elastic than silicone, which allows more movement to the joints. Now, why should you care about that?
First of all, the elasticity improves the life-like feel. Natural skin is supple, and if you're going for that realistic feel, TPE will be your new best friend.
Furthermore, the flexibility of the TPE supports the broader movement of joints. Auburn has a reinforced steel skeleton and flexible joints. Thanks to TPE, you can put her in all the positions your dirty mind can imagine. She'll hold them without a problem. You can even pick the option of her having standing feet. As someone who loves nothing more than to pound hard and fast into my partner up against the wall, I adore this feature.
So, while Auburn is inexperienced, she certainly isn't incompetent. If there ever was a doll that will allow you to go through the entire Kama Sutra with her, it's definitely this one.
Three Magnificent Holes
Now, my Auburn sex doll review wouldn't be complete without some (lengthy) talk about her three fully functional (glory) holes. She's fully equipped for vaginal, anal, and oral sex. Ah, a real dream come true, isn't she?
You can pick whether you want her vagina to be built-in or removable, which is an excellent feature. I always go for the removable option simply because I love messy sex but hate the cleanup. With a removable vagina, you can just take it out and rinse it in the sink.
Of course, if you choose to give Auburn a mouthful for the grand finale or stuff her glorious buns full of your man juice, the lengthy cleanup will be inevitable (but worth it, right?).
All of Auburn's orifices have different depths and textures. Her vagina and anus are 6.7 inches deep, while her mouth is somewhat tighter and more shallow (5.1 inches). Overall, Auburn is equipped to give you the night of your life over and over again. Her magical holes will grip you tight and won't let go until you bust that nut all over her (or inside of her, whatever your preference dictates).
Click Here To Check The Up To Date Price
Extra Features
As if the beauty of her face and the flexibility of her joints weren't enough, Auburn also has some bonus features that will enhance the entire experience.
Built-In Heating
I already mentioned that TPE retains heat better than silicone. However, it doesn't create any (because this isn't a dirty version of the Harry Potter films). Therefore, your doll will be room temperature when you start and perhaps a bit warmer by the time you finish due to all the friction (wink-wink).
But, if that's not your thing, you can always pay a bit extra for the built-in heating that runs through the torso and the naughty bits. This system will allow you to preheat your doll to your desired temperature before you start bumping uglies with her. However, keep in mind that the whole heating process lasts between 15 and 30 minutes. So, if you want a body-temperature doll, you'll have to be patient.
Also, the heating system adds a bit of weight to the doll.
Shrugging Shoulders
I love movable dolls because any movement adds to the realistic feel I'm after. Although Auburn doesn't offer much in terms of unaided movement, you can pay extra to add a joint in the shoulder area that will make her shoulders "shruggable" (yes, I know that isn't a real word, but just go with it).
Now, you might think this feature won't really enhance the overall experience. You're, of course, wrong. Some positions require "shruggable" shoulders. For example, if you want to push Auburn down and bang her straight into the mattress while in the doggy position, the shoulder joint will make sure she isn't too rigid for it. It will feel more natural.
Enhanced Mouth
Auburn's mouth is already delectable. It is literally made to wrap around beautifully around your cock. However, if you want that real BJ feeling, then you might want to opt for the enhanced mouth. It has a tongue and some extra texture to it that make it even more realistic. Although the tongue isn't made to go out of the mouth, it can still lick you quite effectively and achieve that "suck my brains through my joystick" feeling.
Penis Attachment
If your dream girl is transgender, you can add a penis attachment to the Auburn sex doll and make your fantasy become a reality. This is an excellent feature for everyone who enjoys walking on the wild side, given that it upgrades the option of anal sex (you know how, don't play coy).
The penis attachment anchors into the vagina, and it's pretty stable, which means you can go as hard as you want.
Related
How to Have As Much Fun As Possible With Auburn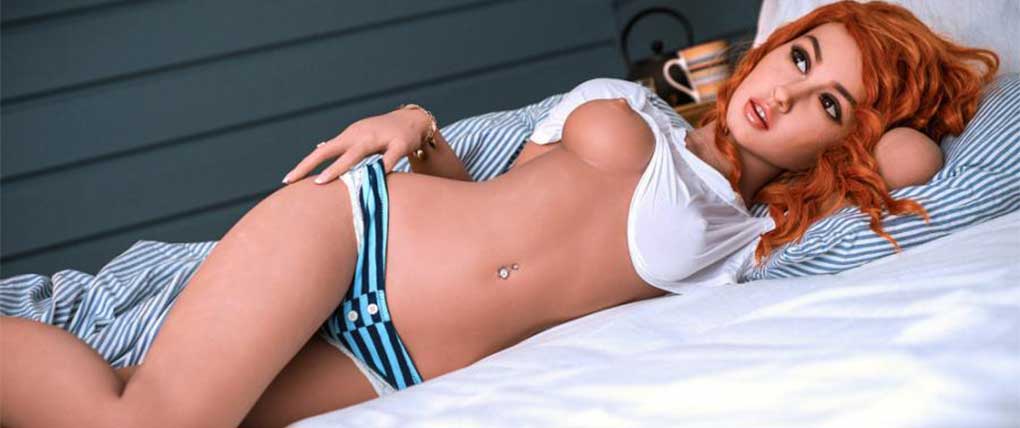 The best part of all my reviews, Auburn sex doll review included, is telling you all about our playtime. The best part about having sex with Auburn is that she'll treat you well no matter how you use her.
When I first got my doll, I wanted to try her out as soon as possible. So, I took her out of the (inconspicuous) packaging, cleaned her, and dressed her in some sexy underwear in record time. I wanted to see if she really jiggles as much as advertised while getting her beaver bashed.
I'm happy to report that she, indeed, jiggles quite a bit. Her perky booms move beautifully, and I'm guessing that if you opt for a bigger bust, you'll have even more fun with this feature.
Of course, considering that she's a TPE doll (thus the jiggle), you might want to make sure you clean her properly after every use. TPE isn't as durable as silicone so, after a while, you might see some wear and tear on your doll, especially if you don't take care of her properly.
Simply the Best?
Look, all dolls have some flaws. Even when man-made, no woman (or man, or anything in between) is perfect. The same goes for Auburn. She's a great doll, and she'll blow your mind, but she does have some faults.
TPE isn't as durable as silicone – TPE will show signs of use sooner than silicone would. If you like to go hard on your doll and only have the one, TPE might not be the best material option.
Harder to clean than most silicone dolls – You can't sterilize TPE. It's a porous material, so no matter how hard you try, some of your fluids and lube will sink into it. This isn't such a huge issue if you take hygiene seriously and if you don't share the doll with anyone.
Customizable but with limited options – Although you can pick Auburn's breast size, hair, eye, and skin color, you don't really have a lot of options. With three eye colors and four hair colors on the menu, versatility isn't really at its highest point. However, considering that Auburn is gorgeous as is, I don't personally find this flaw as offensive as some others might.
A Few Parting Words
Hopefully, my Auburn sex doll review will help you make up your mind on whether Auburn is the girl for you. I really (REALLY) enjoyed taking her out for a spin and deflowering her gorgeous, virginal body. As far as sex dolls go, Auburn has an excellent value for money ratio. With her flexible joints and supple, TPE skin, you'll feel as if you're bedding the wildest virgin in all of the USA. If Auburn isn't really your style, check out my list of best realistic sex dolls. Trust me; you'll find one that will make an excellent schlong warmer in no time!
Click Here To Check The Up To Date Price
Product Specs:
| | |
| --- | --- |
| 🏷️ Name: | ⭕ Auburn: Red Head Sex Doll |
| 📁 Type: | ⭕ Realistic Sex Doll |
| ⚙️ Features: | ⭕ Steel Skeleton With Movable Joints |
| 🛠️ Materials: | ⭕ TPE |
| 📅 Last updated: | ⭕ May 15, 2023 |