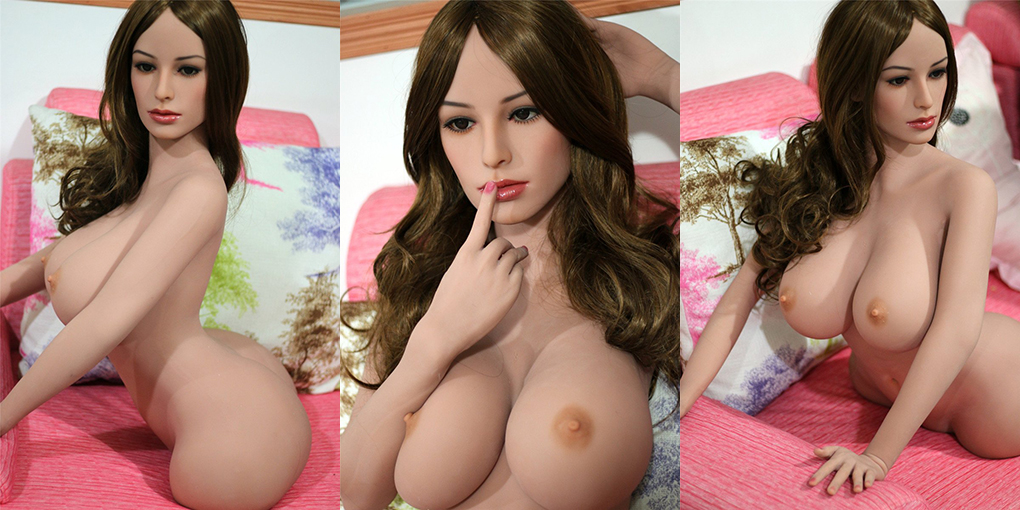 Every once in a while, we men get an overwhelming urge to stick our love rockets inside a warm, tight hole and pump away without any limits. Obviously, this isn't always possible, especially if you're flying solo. However, I recently found another option with the luxury Sex Doll Torso with Arms by WM Doll. She's a premium torso-sized sex doll with a luscious body. She also gives you limitless access to all three of her sexy holes and doesn't talk back! Plus, the price tag is slightly lower compared to full-sized sex dolls. Oh, and did I mention this doll has a neat warming feature? Let me tell you more about her in this Sex Doll Torso review!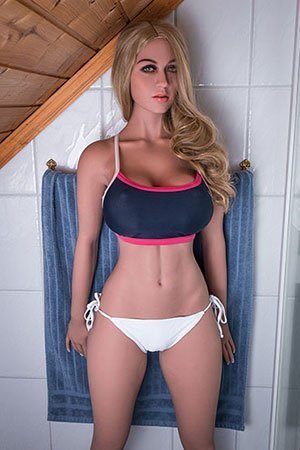 Blake - Athletic

Realistic weight makes realistic play

Great value for price

Super athletic, blonde and sexy

Customizable vagina

Feels incredibly sexy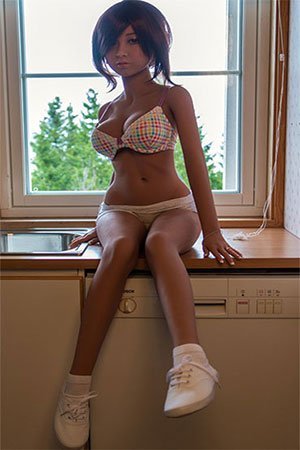 Lana - Japanese

Petite in size, but very curvy

Customizable facial features

50lbs means easier to carry

Very realistic skin

High quality materials and production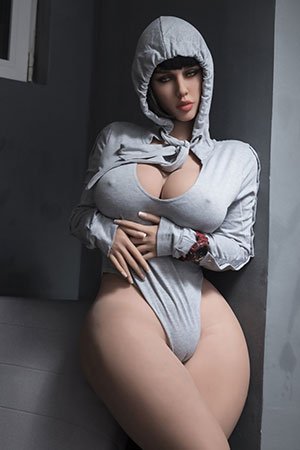 Jasmine - Porn Star

Thick and curvy

107lbs allows for realistic sex

Lots of customizable options

She's very flexible and loves to bend

Nice, tight fit
Sex Doll Torso With Arms By WM Doll
If you've ever looked into full-sized love dolls, you know that they can get pretty close to the real deal. However, you probably also know that premium dolls cost upwards of two grand. For most guys, this is quite a hefty price. Still, the cost is justified because a lot of time and effort goes into making full-sized luxury dolls.
If you've never heard of WM Doll, let me explain that this is one of the leading TPE sex doll manufacturers in the world. The company stands behind years of research and experience in creating dolls made of soft elastomers. According to WM Dolls, the Sex Doll Torso with Arms is made using high-end sex doll technology and premium TPE materials. The result is a smooth and delicate doll that replicates the look and feel of human skin.
Everyone, Meet My New Favorite Plaything!
At first glance, you'll notice that the Sex Doll Torso with Arms by WM Doll has a hypnotizing booty, strong curves, and a sexy pair of boobies. But she also has a gorgeous face with dark eyes, pouty lips, and elegant facial proportions. Why did I pick her over others? Well, she looked the sexiest and most realistic (to me) compared to other dolls in this price range.
Quite honestly, all of her features are perfect for me. She's just my type! She resembles an innocent girl-next-door who can turn into a super slut whenever I need her to. Still, it's not always easy to review a realistic sex doll based on looks because so much of it is subjective, but I truly think this doll will appeal to most men.
Click Here To Check The Up To Date Price
Let's See What She's Made Of…
As mentioned, the Sex Doll Torso with Arms is crafted out of premium TPE material. Aside from silicone, TPE is one of the best materials for life-size erotic dolls. On my Sex Doll Torso review, I found that the material feels comfortable yet quite sturdy. Plus, TPE creates some natural jiggle and wobble in the butt and breasts, which you won't get with a silicone doll.
Overall, the doll feels elastic from the get-go. Right out of the box, my doll looked like she could handle various positions and quite a lot of stretching. This is certainly a big plus if you don't intend to hold back!
I'm In Love With Her Body!
The Sex Doll Torso looks eerily lifelike, with all features to scale. It measures about two feet and ten inches (85 cm) in height. Also, it weighs just 46 lbs (21 kg). Those measurements will genuinely feel comfortable for most guys and for most positions. Plus, I love the doll's arched back. It looks inviting, dirty, and incredibly kinky. Also, the doll has a metal frame inside her arms. This lets you move her arms to different positions, depending on your needs.
On a side note, the torso is long enough to accommodate a pair of sexy panties, even if she's missing a pair of legs. If you want to dress her up, bear in mind that the box includes some panties and hooks, but you'll still need to supply other lingerie on your own.
Moreover, as I was reading various opinions from other buyers for this Sex Doll Torso review, many guys seemed to be thrilled with her weight. In fact, the lowered weight makes this doll more practical compared to full-sized variants. Basically, it's easier to handle, and it won't take up too much of your storage space. That way, you'll easily be able to find a place to store the doll discreetly.
Facial Features
The Sex Doll Torso with Arms comes in full makeup and has long, wavy hair. I noticed in this Sex Doll Torso review that she has dark eyes and a subtle jawline, but she also impressed me with her rosy cheeks and a flirty gaze. Oh, and her glossy lips practically scream, "Make me your best blowjob slut!". Frankly, you'll have a hard time holding back once you see her in person.
What's more, you'll get a choice between brown/brunette, blonde, and black hair before ordering. I went with the brown color since that's my thing, but I'm pretty sure she looks just as hot as a blonde! Either way, I was surprised when I unpacked her and saw that she looked even better in real life compared to the product photos.
DDD Fun
If you love breasts, the Sex Doll Torso will exceed your expectations. The doll comes with an F-Cup or DDD breast size. Upon close inspection, I found that both of her titties were perfectly balanced. The size is actually one of the smaller full-bust sizes, but it's still much larger compared to the average bust. The takeaway here is that the breasts on this doll fall somewhere between fake and natural. Basically, you'll get that blown-up pornstar look, but with some shades of natural breasts thrown in. Oh, and I think every guy will enjoy the doll's perky nipples – they're not too big, too long, or too small!
Another thing you'll notice is the lifelike feel. As I said, TPE can jiggle a bit, but all of that depends on the design. To me, it feels like this doll's tits have a relatively thick layer of TPE with some added air underneath that goes down to the chest. This will make her juicy melons feel superb in your hands and on your captain.
Click Here To Check The Up To Date Price
Oral, Vaginal, And Anal Paradise
What does it actually feel like to stick your johnson inside? This WM Doll provides you with three openings (non-removable). They are obviously used for oral, vaginal, and anal sex. When I tested them, I noticed that they felt organic, easy to use, and that they can handle anything that comes their way.
 Vagina
So let's look at this doll's pussy – it will appeal to all guys who love small and discrete lips and a tiny clit. These features don't extend outwards like you'll see in many other dolls. This ultimately creates a younger, cleaner look and makes the doll's vagina appear tighter. Also, she is completely bare, which means you won't find a single hair on her genitals. Best of all, just check out the ripe, pinkish shade of the doll's vagina! It makes her look like she's always horny and ready for sex!
During my Sex Doll Torso review, I also found that the TPE skin was crafted in great detail. However, there are no specifications regarding the internal measurements of her holes. Still, fitting my eight-incher did not cause any problems, and the doll felt quite tight every time I tested her.
Mouth
Speaking of trying this baby out, one of my favorite things to do with her is to truly give her a mouthful and make her suck me off like the world is about to end. Honestly, this is a superb blowjob doll! Just stick your willy inside and pound away! I think the mouth opening feels similar to the vaginal opening. It's tight and deep, and I recommend you to use it for some of your ultimate BJ fantasies!
 Ass
Finally, I think the crowning jewel of this male sex toy is definitely her booty. It has lovely proportions and a beautiful, supple buttcrack. Again, just like with the doll's breasts, you'll love the blend of soft/firm materials on her booty. I was just amazed at how her ass felt and responded to touching and spanking. If you're an ass man, you'll also love the sexy arched back of this doll. But that's not all…
If you look closely, you'll see a small, tight sphincter that you can use and abuse. Again, like with the doll's other holes, this one feels very, very close to the real thing. It's also much tighter than the other two holes, and I would highly recommend it for any lover of anal sex.
Related
Turning Up The Heat
Earlier on in my Sex Doll Torso review, I mentioned that the doll has a warming feature. If you want to heat it up, simply use the included USB heating rod. The rod looks like a small vibrator that you can plug into a laptop or phone charger. Then, insert it into any hole of the doll, and it will warm them up before you're ready.
How does this feel? Well during my Sex Doll Torso review, I thought that the USB heater added a bit more realism to my doll's holes. Frankly, it's tough to replicate the real deal with a sex doll, but this warming feature makes it feel about as close as you can get, especially if you lube up your doll to make her extremely wet.
Will She Last?
At a price point of $1,399, you should expect this doll to last a long time. Obviously, she won't get any older, but the TPE skin seems durable, and it also contains some antifouling properties. This makes the doll resistant to scuffs, marks, and other kinds of damage. However, since TPE is porous, you'll have to take extra care of your doll and clean it correctly after every use.
How To Use Her Properly
If you're confused about how you'll actually play with this doll, it's quite simple. First, water-based lube will be your best friend before you penetrate her. It's the easiest solution because it's hypoallergenic and non-greasy. This type of lube is ideal for love dolls because it makes the cleanup much easier. Plus, it will make your doll's holes feel fantastic! When you lube up the doll's holes and your penis, just pump away. However, when you're done, you'll have to clean the doll inside and out to avoid any bacterial buildup.
To clean your doll, use antibacterial/mild soap with water or a sex toy cleaner. Avoid other chemical products and clean the doll's skin gently with a microfiber cloth. To clean the inside of her holes, you can use a cloth or an irrigating douche. Then, you'll need to let the doll dry thoroughly before you use her again.
What I Love
The build quality is top-notch – The skin feels freakishly realistic and shows few signs of the manufacturing process (e.g., scratches or similar).
Amazing attention to detail – The doll's curves, tummy, facial features, and hair look incredibly sexy.
Beautiful holes – The doll's vagina and asshole actually look better than most examples I've seen in person!
Easy to handle – Easier storage and cleaning compared to full-sized dolls.
She can't say "no" – You can literally use this doll for hours, and she won't get tired or talk back!
What I Don't Like
Quite expensive – It might be expensive for first-time buyers. Still, it's much more affordable when you consider the price of full-size dolls. Also, you'll get a lot for your money!
Sloppily Work – The nail polish around the doll's fingernails was sloppily applied.
No legs, obviously – you may want to skip this doll if you have a raging hard-on for feet.
I wish I had two dicks so I could penetrate both of her holes at the same time!
The Bottom Line Of My Sex Doll Torso Review
Honestly, I think that the Sex Doll Torso is one of the best purchases you could make if you're shopping for a torso-sized doll or you want a lifelike doll at a lower price. During my Sex Doll Torso review, it was obvious that the doll's pros outnumber the cons. Sex with her just keeps getting better and better, and you'll love the look of her body, face, breasts, and tight holes. Plus, you'll get a lot for your money, and you'll be able to use her in whatever way you like! So order your Sex Doll Torso today and have fun!
Click Here To Check The Up To Date Price
Product Specs:
| | |
| --- | --- |
| 🏷️ Name: | ⭕ Sex Doll Torso |
| 📁 Type: | ⭕ Sex Doll |
| ⚙️ Features: | ⭕ Sturdy Interior Metal Skeleton |
| 🛠️ Materials: | ⭕ TPE |
| 📅 Last updated: | ⭕ November 29, 2023 |
Disclaimer
Our articles feature affiliate links. If you appreciate our content and would like to show your support, you can consider buying your new sex toys using the links we provide. Every purchase made through our links helps us earn a small commission, without any additional cost to you.