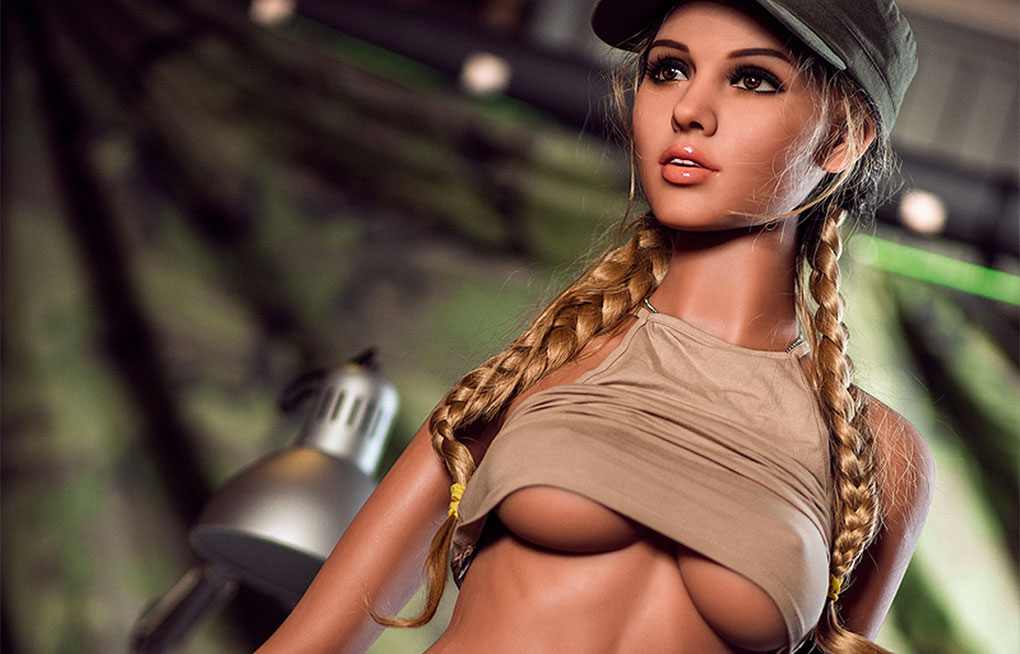 Gather 'round, my horny lotharios, because it's that time of the month again! Yup, it's time to read all about Mark's latest sexcapades with the newest (silicone) girl in his repertoire. You know that sex dolls are my biggest weakness and my most delicious treat, which is why you keep hounding me to do more reviews. Well, after deep (oh-so deep) research and thorough testing, I've prepared the Lara Sex Doll review for you. Read 'em and weep, boys, 'cause it's a good one!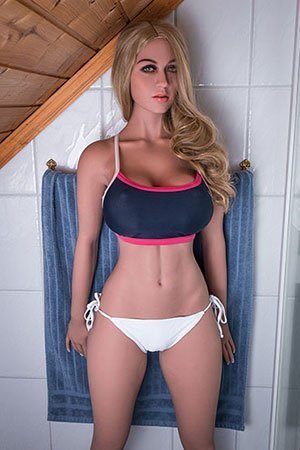 Blake - Athletic

Realistic weight makes realistic play

Great value for price

Super athletic, blonde and sexy

Customizable vagina

Feels incredibly sexy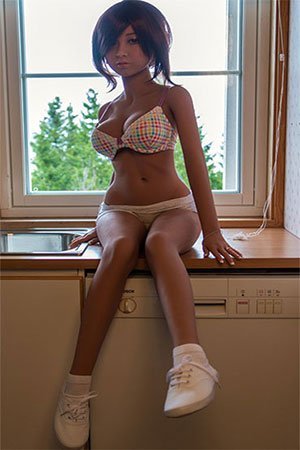 Lana - Japanese

Petite in size, but very curvy

Customizable facial features

50lbs means easier to carry

Very realistic skin

High quality materials and production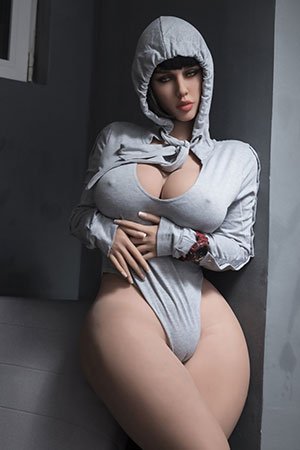 Jasmine - Porn Star

Thick and curvy

107lbs allows for realistic sex

Lots of customizable options

She's very flexible and loves to bend

Nice, tight fit
Lara Sex Doll Is Fit And Will Commit to Your Fuck Stick
If you're wondering what Lara Sex Doll is, I hate to break it to you, but the clue is in the name. This is a Lara Sex Doll review, after all!
She's a stunning, provocative sex doll that the wonderful people from Silicone Wives made just for us. Praise them!
Lara is a TPE doll and one of the best ones yet to come from the Silicone Wive's R&D department. I adore these people because they are willing to listen to their client's feedback. A while ago, I did a review of Auburn, one of their best-selling dolls, and mentioned that, although customizable, you can't customize the doll that much.
Well, Lara is quite different in that regard, but we'll talk more about that when we reach the "Extra" portion of my Lara Sex Doll review.
Overall, Lara is a stunning doll. She has a tight body with juicy C-cup breasts that bounced their way across Iraq and Afghanistan (no joke, Lara is an ex-Army girl) and that are ready to bounce in front of your face while you thrust your cum gun deep inside her. She's small but mighty and, with her three orifices, will handle your dick just the way you like it.
The "Do Ask, Do Tell" Or "Give Us the Full Specs, Mark!"
Lara is an All-American girl. A true patriot, she's loyal and devoted, which I'm sure your beaver basher will appreciate. She's also quite fit, and her body is tight but lite. That's something I appreciated, given that realistic sex dolls that are more on the voluptuous side can be pretty heavy.
Lara weighs around 73 pounds and stands at 5 feet 5 inches. Considering that I had to haul 100-pound boxes into my home when some of the previous girls arrived, I'm really not complaining here.
Click Here To Check The Up To Date Price
The Material
As mentioned, Lara is a Silicone Wives' doll. That means the material she's made out of is exceptional and high-quality. We're talking super supple and soft TPE here, which feels just like natural skin under your grabby hands. Phenomenal craftsmanship is something that the company is known for, so you know you'll get your money's worth with a SW doll.
Now, my avid readers already know that I prefer silicone over TPE. It's easier to clean, and you can sterilize it properly. But (there's always a but), TPE has some significant advantages that I simply can't disregard in my Lara Sex Doll review.
It's more flexible
It feels like real skin
TPE has better heat retention
It's more stretchy
Now, what does this mean? Well, my man, it means that when you take your Lara out for a ride on your Disco Stick, it means that her skin will flex under your hand, just like real skin would, and that her breasts will jiggle in that delightful way that breasts do in real life.
Therefore, if you're into the real feel, I do recommend taking TPE dolls for a spin. But be warned! If you like to play rough and you think Lara deserves a good pounding every time you take your one-eyed snake out of your trousers, keep in mind that she might show wear and tear after a while.
Her Body Is a Wonderland
If you ask me, Lara is a perfect woman. With a 20-inch waist that's perfect for grabbing onto while you're pounding her into oblivion and 32-inch breasts, her proportions are out of this world.
And, because she's a fit lady, her ass is amazing. I am not even joking; I could write poems about that tight, little tush that's just asking for you to spray your cum all over it.
Don't worry. I won't. Instead, I'll tell you that just like other SW dolls, Lara comes with a steel skeleton and flexible joints. That means she's generally sturdy (so she can take a rough round or two in the sack) but easy to position. And, combined with the flexible TPE, it also means that you can put her in pretty much any position without worrying about disfiguring her or breaking her. If you ever dreamed about thrusting your diamond-hard rod into a bendy girl that can put her legs behind her head and completely expose her honey pot to you, then you're in for a treat with Lara.
She Ain't Just a Pretty Face (But the Face Is Gorgeous)
The tight body and perky breasts aren't the only things Lara has to offer. Her straw-blonde hair and warm brown eyes make for a pretty compelling image. She has a cute girl-next-door type of face, which will only make you want to defile it more.
Just imagine sinking your Sexcalibur deep into her mouth while you look straight into those brown eyes that are begging for you to go deeper and harder. Sounds nice, right?
But that's not the only thing Lara has to offer.
The Penetration Trifecta
Finally, we've reached the most critical part of my Lara Sex Doll review. As vital as the body and face are, let's be honest, the holes you'll be thrusting into are way more important, right?
Luckily, Lara's are exceptional. She has three holes (just like nature intended) that are so tight and tempting it's almost like they are pleading for a hard dong to fill them up. All three holes are textured, which means your dick will be on 7th heaven when you stick it inside, and because SW always goes for that life-like approach, they have different depths.
The ass and the vagina are 6.7 inches deep. The ass is, naturally, tighter than the vagina and will squeeze the cum out of your joystick faster than you can say, "I'll stuff you full of my spunk!"
The mouth orifice is a bit more shallow (5.1 inches). That means that when Lara deepthroats you, your lap rocket will hit the back of her mouth. And, if you choose to give her a mouthful and finish then and there, it also means the cleanup will be easier (since the hole isn't as deep as the others).
Click Here To Check The Up To Date Price
Customization Makes Perfect
Like other SW dolls, Lara is customizable. So, if you don't like the All-American look, you can easily change it. Here's what you can customize:
Hair
Eye color
Skin tone
Breasts (you can go for standard, hollow, or gel-filled breasts. If you're aiming for the most life-like feeling, I recommend the third option)
Pubic hair
Feet (standing or regular)
Vagina (standard or removable)
As you probably gathered, this allows you to change Lara's appearance somewhat, but not completely. Her fit body with C-cup breasts is something you can't really change. So, if you're more into petite girls (or curvy ones), you might want to consider some of the other lovely SW dolls.
Would You Like Any Extras With That Sex Doll, Sir?
As promised at the very beginning of my Lara Sex Doll review, there are some extras I'd like to discuss. Overall, previous SW dolls didn't have much to offer when it came to extras. They had an attachment option (for those looking for girls with a little bit of extra dangling between their legs) as well as built-in heating.
Lara has that and then some! When you place your order, you can also consider:
Hard storage case (because storing sex dolls isn't really that easy)
Shrugging shoulders (for easier positioning)
Enhanced mouth (with a tongue and real-life texture of the mouth)
Moaning feature (because who wants to thrust into a silent doll?!)
Extra soft TPE (that jiggles even more than the regular TPE does)
Articulated hand skeleton (provides a better grip and makes Lara an expert in handies)
Related
Treat Her Like a Lady (And Always Clean Her)
Playing with Lara is super easy. You can do whatever you want to her. She comes ready in a box, and all you really have to do before you introduce her to your giggle stick is clean her and position her the way you want.
Of course, after you're done giving her a tour of your bedroom-battlefield, you'll have to clean her. Those of you who have been with me for a while know that I'm a stickler for rules when it comes to hygiene. Because sex dolls still don't come with a lubrication feature, you'll have to lube the holes yourself. It's important that you clean everything thoroughly after each use (especially if there's more than lube in those tight dirty holes).
Storing is another thing that you might have an issue with. Look, sex dolls are made to look like real women, which means they are somewhat big and bulky. Plan for storage before your Lara arrives (or, alternatively, buy the hard case that SW made available as an extra feature). If you clean and store your sex doll properly, she'll be a faithful fuckbuddy for years.
Don't Hold Back! What's Wrong With Her?
Not much, to be honest. But my Lara Sex Doll review wouldn't be complete without my nit-picking, so here's what I found could use some improvement:
Even though she's lighter than some, she's still quite heavy. So keep that in mind while you passionately haul her around.
The feet (especially the standard option that doesn't have the steel screws) are sensitive and will show wear and tear quickly if you aren't careful.
All extras cost extra. This isn't a surprise, but if you opt for all extra features, your doll will be 50% more expensive than she'd be without them. However, if you ask me, some extras are worth the money (like the moaning feature – she really makes the most delicious little breathy whines when I push into her!)
A Few Parting Words
There you have it, my trusty horndogs! I hope you enjoyed my Lara Sex Doll review! I tried to do a thorough job (as always) to ensure you have all the necessary information you need to make an informed decision. In case you're still wondering – she's worth the money, so get to clicking on that Add to Cart button. You won't regret it!
Click Here To Check The Up To Date Price
Product Specs:
| | |
| --- | --- |
| 🏷️ Name: | ⭕ Lara Sex Doll |
| 📁 Type: | ⭕ Realistic Sex Doll |
| ⚙️ Features: | ⭕ 5 Feet 5 Inches Tall |
| 🛠️ Materials: | ⭕ TPE |
| 📅 Last updated: | ⭕ November 29, 2023 |
Disclaimer
Our articles feature affiliate links. If you appreciate our content and would like to show your support, you can consider buying your new sex toys using the links we provide. Every purchase made through our links helps us earn a small commission, without any additional cost to you.