If you're wondering how I spent the last couple of weeks, I've been gathering enough information to write out this Eliza Sex Doll review for you. Ever since Eliza graced my home, I've been doing thorough research (really deep stuff, people) in order to test this doll out to be able to tell you if she's hot or not.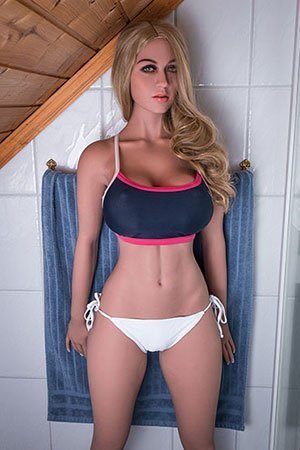 Blake - Athletic

Realistic weight makes realistic play

Great value for price

Super athletic, blonde and sexy

Customizable vagina

Feels incredibly sexy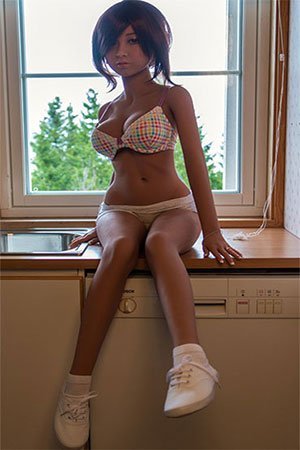 Lana - Japanese

Petite in size, but very curvy

Customizable facial features

50lbs means easier to carry

Very realistic skin

High quality materials and production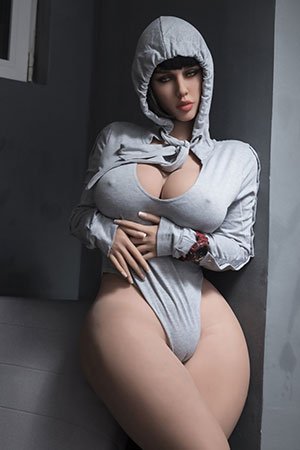 Jasmine - Porn Star

Thick and curvy

107lbs allows for realistic sex

Lots of customizable options

She's very flexible and loves to bend

Nice, tight fit
The results are in, my horndogs, and (drumroll, please) – she's hot!
But, as always, there's more to it than that.
So let's get this Eliza Sex Doll review going and see what this hottie can do for you!
Let's Analyze Eliza
Eliza is one of the gorgeous SiliconeWives sex dolls. Some of you may know that SW is a top dog in the world of sex toys. They build and sell luxury sex dolls that walk the fine line between extraordinarily functional and affordable.
To tell you the truth, all of the SiliconeWives girls are not only gorgeous but of high quality as well. I've had the pleasure of trying out quite a few of them, and the experience was nothing short of heavenly each time.
I've expected nothing less from Eliza as well, and I wasn't disappointed (not even a little bit). This busty brunette made all my wildest dreams come true. She was definitely worth lugging around (which wasn't an easy task – she weighs almost 100 pounds!).
First Look: The Eliza Sex Doll Review
Unlike some other SW girls that are designed to look like delicate flowers, Eliza is muscular and looks as if she could break your dick while riding it. Now, I know some men will take issue with that. But for me, one look at her H-cup breasts (yes, you read that correctly) and her muscular thighs was enough to fall in love.
Eliza is marketed as a tough girl. Her no-nonsense panties, a simple cotton shirt, and a beanie clearly paint her as an alternative girl who isn't afraid of getting her hands dirty.
Now, this was an excellent selling point for me, considering that I wanted nothing more than for Eliza to get (down and) dirty with me.
But before I tell you all about dirtying up Eliza, let's go over some finer points of her physique.
Click Here To Check The Up To Date Price
Taking a Peek Under the Hood
At first glance, Eliza looks divine. Her massive breasts that jiggle just like they would on a real girl will mesmerize you from the first second you lay eyes on them. But Eliza is more than just her breasts. Here are the full specs of this magnificent sex doll.
She's Made of Wonder (and TPE)
If you've ever had the pleasure of touching one of SW girls, then you already know what to expect. However, if you haven't, let me tell you all about it.
All the SiliconeWives girls are made out of premium TPE. The reason the company opted for this material is simple. It's:
Softer to the touch
More pliable
Flexible and bouncy
Heat-retaining
All of these features are super important. For example, although I'm an avid advocate of silicone male sex toys, I will be the first to tell you that TPE sex dolls are the way to go.
TPE is more smooth and life-like to the touch than silicone. That means it can offer a better real-life experience and make the sex doll seem more authentic. If you're aiming for a doll that's as close to a real girl as possible, then TPE is the only material you should be looking into.
Of course, SiliconeWives already knows this, which is why all their girls are made out of TPE.
However, there's another reason SW and other companies opt for TPE. The material allows for extreme details. That's why all the girls, Eliza included, have stunning facial features, as well as other details, such as fingernails and makeup. Of course, the craftsmanship in those details is clearly visible. But the fact remains that it's only made possible thanks to the material.
Body-Ody-Ody-Ody
OK, now that we've gone over the basics, let's get right down to the business part of this Eliza Sex Doll review and talk about her heavenly body.
As I already mentioned, Eliza is a sturdy girl. She is 5 feet and 2 inches tall, which is impressive for a sex doll. As I already mentioned, she weighs just under 100 pounds, so make sure to lift with your knees (we wouldn't want you to throw your back out while hauling the sex doll around!).
Her proportions are amazing, considering her 25-inch waist is a stark contrast to her 40-inch bust and 43-inch hips. Of course, we have seen smaller waists, especially among the SW crew of ladies. However, when you compare it to Eliza's massive H-cup breasts, it somehow seems like the tiniest waist you've ever seen.
At least that was the case for me; when I put my hands on both sides of Eliza's waist while plowing into her from behind, it almost seemed as if I could make my hands touch.
But that's beside the point.
Giving Face, Giving Realness
One of Eliza's better features (tits excluded, of course) is her face. With icy gray eyes that bore into your soul and a striking "no-makeup" makeup look, Eliza's face is almost angelic.
Of course, she does have that tough-girl frown on her face that makes her look defiant and bold.
As with all other SiliconeWives girls, you can change Eliza's appearance as you wish. She's almost completely customizable, so if you'd prefer her to have a softer look with green eyes or blonde hair, all you have to do is pick those features on the SiliconeWives's site.
No matter which features you opt for, Eliza will have a stunning signature appearance that will look stunning in your bed, covered in your jizz.
A Triple Threat
Finally, we've made it to the juiciest part of this Eliza Sex Doll review – the hole part!
Yes, it's time to talk about all the places on darling Eliza where you could hide, thrust, or smash your beaver basher.
As with all other SiliconeWives girls, Eliza has three holes:
A vagina, which is 6.7 inches deep
An anal opening which is also 6.7 inches deep
And a mouth which is somewhat shallower, at 5.1 inches
Now, I'm not saying that the holes are the most important part of a sex doll, but let's just say you aren't buying this beauty in order to just look at her, am I right?
So, I'm happy to report back that all three of Eliza's openings feel divine. I tested them all quite thoroughly in order to see how they feel, what level of realism they can offer, and how difficult they are to clean.
Listen, I know we all hate thinking about the aftermath of sex, but once we jizz all over something, we simply gotta clean it up. Therefore, the cleanability of all sex toys is extremely important to me.
Eliza's vagina, which can be built-in or removable, is probably the easiest of all three holes to fuck into and clean. I would suggest going for the removable version of the vagina since it's easier to clean. Of course, the built-in option has its advantages, given that you can go as hard as you want without fear of the vagina sleeve popping out.
The anal opening is somewhat tighter than the vaginal one (go figure) and thus perfect for those of you who like a bit of extra constriction on their pocket rockets when you're playing.
Related
Customize Her
As mentioned, Eliza is almost completely customizable. What's more, she also comes with some extra features that you can opt for during the ordering process. A word of warning, though – the extra features all have a price tag. However, some of them are more than worth it. For example:
The shrugging shoulders will make Eliza more realistic.
Built-in heating that goes throughout the entire doll, heating it up to body temperature.
An enhanced mouth that comes with a tongue that can caress your Sexcalibur during oral sex and a special texture inside.
A more sophisticated hand skeleton, perfect for those who enjoy a good handjob.
A detachable penis, if you're into that (or in case your partner is; no judgment here).
As far as the customization goes, you can change Eliza's:
Eye color
Hair color
Skin tone
Breast type (regular ones, those that jiggle extra due to gel filling, and hollow ones)
Pubic hair (in case you love a good bush)
Feet (standing or non-standing)
Hair type (here you can opt for a removable wig, implanted synthetic hair, or implanted real hair)
Finally, you can also order a storage case with your Eliza doll. This is an excellent feature and, if you can, I'd suggest splurging an extra few hundred bucks for it. Storing your sex dolls properly and protecting them from dirt and sunlight is paramount if you want to have a doll that will be a faithful companion for years to come.
Click Here To Check The Up To Date Price
The Eliza Sex Doll Review: An Overview
Overall, the Eliza Sex Doll has pretty much anything a man could wish for. If you like muscular, bold women with enormous tits that you can play with and fuck, then Eliza is the ideal girl for you.
Of course, that doesn't mean she's perfect. So let's take a look at all her features – good and bad.
What I Loved:
The tough girl look is perfectly in balance. Eliza looks angelically beautiful while also looking like she could break your head just by sitting on your face.
The customizability is off the charts. SiliconeWives keeps adding things that you can change or add to their dolls and I absolutely love that.
All three orifices are to-die-for. You'll have the time of your life no matter which one you pick to play with.
Other sex toys can't even compare to a sex doll of Eliza's stature when it comes to real-life feel.
What I Could Live Without:
Quite cold to the touch if you don't opt for the heating feature. TPE does retain heat but only in the places where you rub against the material. The rest of the doll will seem quite cold without the heating option.
At 100 pounds, Eliza is quite heavy. Changing positions and hauling the doll around your house is a bigger chore than you expect it to be.
A Few Parting Words
Thanks all, folks! Thanks for reading my Eliza Sex Doll review. If you do happen to find this hottie in your bed, let me know how she treated you (if you can even walk and talk afterwards!). And don't be afraid to get a bit tough with her!
Click Here To Check The Up To Date Price
Product Specs:
| | |
| --- | --- |
| 🏷️ Name: | ⭕ Eliza Sex Doll |
| 📁 Type: | ⭕ Sex Dolls |
| ⚙️ Features: | ⭕ Steel Skeleton With Movable Joints |
| 🛠️ Materials: | ⭕ TPE |
| 📅 Last updated: | ⭕ September 16, 2023 |
Disclaimer
Our articles feature affiliate links. If you appreciate our content and would like to show your support, you can consider buying your new sex toys using the links we provide. Every purchase made through our links helps us earn a small commission, without any additional cost to you.