Hello, freaks and geeks! Are you ready for my Fleshlight Freaks review? Today, we're reviewing the magnificent Fleshlights from the Freaks Collection.
Why, you may ask? Well, because Halloween is just around the corner. Also, I thought your pocket rocket might like a bit of a break from thrusting into tight replicas of porn stars' honey pots and badonkadonks.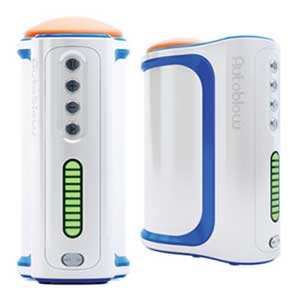 Autoblow A.I.+

Hands free blowjob toy

Heavy duty motor

Powered by artificial intelligence

Interchangeable sleeves

Body-safe materials

Plug it into any electrical outlet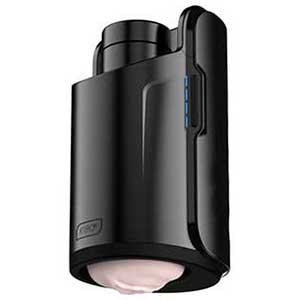 Kiiroo Keon

Automatic stroker

Sliding scale of speed

Elegant and discreet

Real-feel masturbation sleeve

Connects to video chat platform and VR porn

Easy to store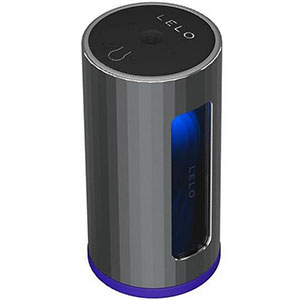 Lelo F1S V2

Hands free blowjob machine

Long-lasting charge

Fully waterproof

Powerful sensations

Realistic artificial skin material

Easy to clean

Promo Code: "HAPPYBF" - 15% Off
Now, look, I'm not saying that any of us could ever get tired of banging hot porn stars (even if they're made out of TPE). However, I do think that variety is the spice of life. We all need a bit of novelty in our sometimes dull lives, don't we?
Of course, we do. Hence, alien Fleshlights. Sounds incredible, right? The Freaks Collection actually includes much more than just an Alien Fleshlight, but we'll get into that a bit later.
First, let's start unpacking this Fleshlight Freaks review from the bottom up, shall we?
What Are the Fleshlight Freaks?
The Fleshlight Freaks Collection is a somewhat bizarre but nonetheless extravagant and fantastical collection of Fleshlights. Made by the world-famous Fleshlight brand, the Freaks are a creation meant to both amuse you and get you off.
Look, practically every company participates in partial (or total) rebranding during specific holidays. Some companies slap gay flags on all their products during Pride Month, while others go crazy during the Christmas season. So why should sex toy companies be any different?
Thankfully, although not different, they are a bit more creative. Therefore, the Fleshlight brand decided, way back in 2011, to refresh its selection with a few novelty Fleshlights that will delight lovers of the spooky season. Inspired by famous horror characters and monsters that we so often see in October, the Freaks Collection is an amazing addition to Fleshlight's already huge selection.
And since Halloween is fast approaching (and also considering that Fleshlight expanded the Freaks collection), I decided that now's the right time for the Fleshlight Freaks review.
The Origin
As mentioned, Fleshlight birthed the Freaks collection more than ten years ago. In 2011, they came out with four different, horror-inspired Fleshlights that were drastically different from anything else they had to offer.
The OG fantastic four includes:
Frankenstein's Bride stitched Fleshlight
Vampire-loving Drac Fleshlight
There's-no-Halloween-without-zombies Zombie Fleshlight
Futuristic Cyborg Fleshlight
Lucky for us, the OG collection is still available. However, if you're looking for a fantastical Fleshlight today, you'll have a much bigger selection to choose from.
What Makes Them Special?
Do you mean, other than the fact that they have a gnarly and freakish appearance? Well, aside from being delightfully grotesque (without looking completely off-putting, which isn't an easy line to walk), Fleshlight Freaks also have their own special sleeve textures.
Give Me My Perfect Freak!
OK, I can see that I've piqued your interest. Well, if you're looking to get a freak of your very own, pay close attention to the following chapters. In this Fleshlight Freaks review, I'll break down everything you need to know about these toys, including the best way to pick the perfect one for you.
What Are My Options?
Alien Fleshlight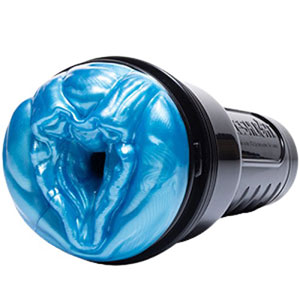 One of the OG Fleshlight Freaks toys, the Alien Fleshlight, is everything you imagined an alien pussy would be. Bright blue with a pearl-like shine to it, this Fleshlight has a very smooth (although weird-looking) exterior.
Daring you to dip your dong where no dong has been dipped before, the Alien Fleshlight has a texture that's out of this world. It's actually a combination of Fleshlight's three most popular textures:
Vortex
Lotus
Stamina Training Unit
All three textures have amazing features, such as swirls, big, protruding nubs, and tight transitions. However, keep in mind that although the overall texture of the Alien Fleshlight is inspired by these three designs, it's also completely unique. Therefore, this toy isn't just a mash-up of three different textures packaged into a new, shiny plastic cylinder. It's an exclusive toy with a sleeve you'll love to pound into.
Alien Queen Fleshlight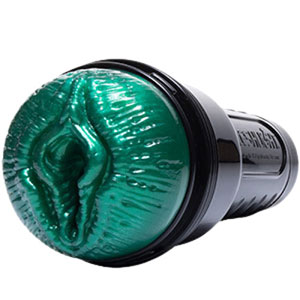 Alien Queen Fleshlight isn't one of the originals, but it's definitely an improvement straight from Fleshlight's R&D team. Unlike its OG Alien counterpart, Alien Queen sports a green sleeve with ribbed pussy lips that look almost good enough to travel intergalactically in order to get a chance to dip between them.
Alien Queen has a sleeve that's a drastic contrast to the OG Alien. Where the regular Alien Fleshlight was soft and rounded, Alien Queen offers sharper edges and more stimulation.
The sleeve actually has a completely new and inspiring texture that has features we haven't really seen anywhere throughout the entire Fleshlight selection. Filled with ridges and bumps as well as suction points, the Alien Queen sleeve offers a more futuristic appearance, which is exactly what you'd expect from a toy with a fantastical name like that.
Bigfoot Fleshlight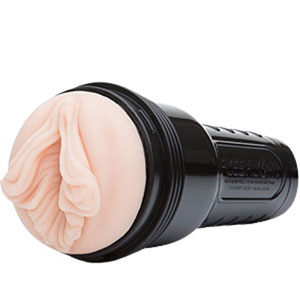 Sporting massive pussy lips that look delicious and freaky enough to dip something more than just your ding-dong between them, the Bigfoot Fleshlight is one of the main reasons behind the Fleshlight Freaks review.
Unlike many other names on the Fleshlight Freaks list, the Bigfoot Fleshlight stands out simply because it's a massive novelty. While other Fleshlight Freaks were inspired by the usual Halloween characters, Bigfoot, of course, looks like the mythical creature that, in my opinion, doesn't get talked about enough.
With massive, lush, and soft labia and massive bumps in its sleeve, Bigfoot is definitely a Fleshlight worth your time.
Cyborg Fleshlight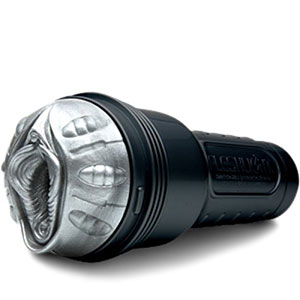 Another member of the fantastic four, the Cyborg Fleshlight, has a futuristic silver color and a recognizable tech-like appearance. The inside of this bad boy is to die for.
Designed to look like a multi-chamber motherboard, the sleeve of the Cyborg offers several levels of fun. One of the biggest selling points of this particular toy is the cross-rib feature that will massage your member all the way to O'Town.
Cyborg definitely has one of the more detailed orifices out of all Fleshlight Freaks. There are plenty of ornaments making the entryway to the sleeve look futuristic and tech-improved. Of course, even though it looks like cold steel, the Cyborg's sleeve is made out of heavenly soft material.
Drac Fleshlight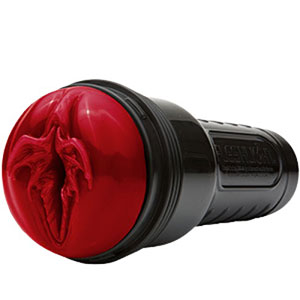 Blood-red and with a spooky-looking entrance, the Drac Fleshlight is heaven (or hell) for all vampire lovers out there. If you've always dreamed about having your own vampire lady to bed at night (or, better said, early in the morning), then Drac is definitely for you.
Even though the name was inspired by the most famous male vampire ever, Drac still has quite a feminine appearance. The insides of this sleeve will hug your dick tightly as the high ribs that coil throughout the sleeve massage your most sensitive parts.
The inside of the sleeve is designed in a spiral fashion and vaguely resembles the insides of blood vessels. Filled with large nubs that work alongside the high ribs to bring you pleasure, the Drac texture offers one of the most distinctive sensations ever. True to its name, it will suck you dry and leave you begging for more.
Frankenstein Fleshlight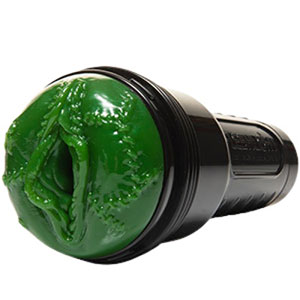 The Fleshlight Freak that started it all, Frankenstein, has a very detailed and well-designed orifice. If you disregard the stitches, it almost looks like a regular lady sleeve. Of course, you'd be hard-pressed to disregard the stitches. Done beautifully and with care, the details on the entryway to the orifice really make this Fleshlight stand out.
Full of zig-zag ridges and hard lines, Frankenstein is not for the faint of heart. It's wild from start to finish and one of the tighter sleeves available on the market. Therefore, if you like a toy that grips your dick hard and doesn't let go until you're spent, Frankenstein is the right pick for you.
Predator Fleshlight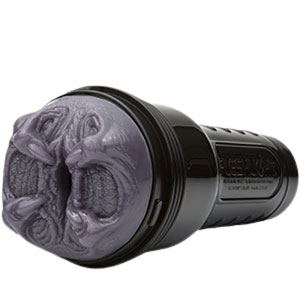 The detailed entryway sets this Fleshlight head and shaft above many other strokers. Unmatched when it comes to horrific details, the Predator Fleshlight is both terrifying and delightful at the same time. Only the bravest of us will be able to sink their most precious parts of anatomy into this toy.
The sculpted details on the entryway are quite promising, but they can't match the inner texture. Providing extraordinary sensations, the Predator sleeve looks like it could devour you. I often say that many of these sleeves have textures that resemble alien jaws. However, those words have never been truer than now. Predator has extremely teeth-like features that will caress, grip, and massage your beaver basher.
With three chambers and several passageways, Predator Flashlight offers an unmatched variety in texture that gets more intense the deeper you go.
Reaper Fleshlight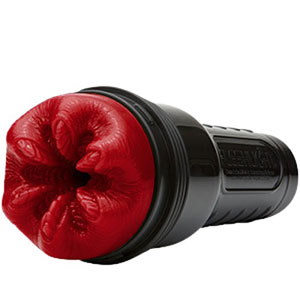 Seasons don't fear the Reaper, but maybe we should! Another red Fleshlight in the collection, the Reaper, has an exceptionally grotesque entryway. It looks almost like a clawed hand that has either tentacles or sharp teeth, and that's gripping your dick from all sides.
However, the prospect of living out the fantasy of banging a lady Grim Reaper is strong in some of us. Thus, Fleshlight came through and created the Reaper toy that will blow your mind.
With four chambers that sport wildly different textures, Reaper Fleshlight offers a variety of sensations. You can stay in the first chamber and enjoy the tight concentric ridges or move further and experience tight passageways and massive nubs. With a sleeve of contrasting features, the Reaper Fleshlight is one of the tightest on the market. So, enter with caution.
Twisted Sisters Fleshlight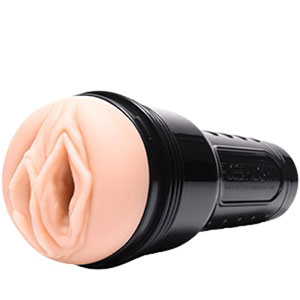 What's better than enjoying one delicious honeypot every night? Well, enjoying two of them, of course!
You know, Uncle Fester from the Adams family, really had a good idea when he hooked up with those freaky-looking conjoined twins in the movie. Because two pussies are so much better than just one! That's the motto of the Twisted Sisters Fleshlight, a toy that has not one but two openings.
Two sets of pussy lips will greet you as soon as you lay your eyes on this magnificent toy. A true innovation in the sex toy industry, this Fleshlight offers you the choice of where you'll sink your member.
Both openings lead to the same tight chamber with an even tighter passageway behind it. Most chambers are filled with hard nubs that vary in size and position, which will massage you.
Zombie Fleshlight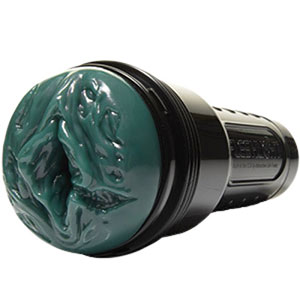 Finally, the last of the OG Fleshlight Freaks, the Zombie Fleshlight has a great-looking entryway if you're into decaying flesh. Designed to resemble the sickly green skin of zombies, this Fleshlight has a soft sleeve that looks anything but inviting. Although to be fair, that's the case with all the Fleshlight Freaks.
If you dare dip into it, the Zombie Fleshlight will greet you with a snake-like texture that twists and turns every chance it gets. Even though this is a lady sleeve, it's quite tight, so keep that in mind if you're a girthier man. The narrow passageways will grip you tight and won't let go!
The Nuts and Bolts of the Fleshlight Freaks
Well, now that you know what's available to you, let's move this Fleshlight Freaks review along and see what else they have to offer.
If you've ever had the pleasure of playing with a Fleshlight (from whichever collection), you've probably noticed that the toys are fairly uniform. They all look alike and are of the same size.
However, the collections differ amongst themselves quite a bit. Let's keep going, and you'll see what I mean.
The Material
The Fleshlight sex toy company has its own unique toy material that it was patented way back in the 90s. Ever since then, they've been making small changes and tweaking the original recipe in an attempt to create the softest, most life-like, body-safe material that will make their toys a dream to plunge into.
A while back, they succeeded in their mission which is why all Fleshlights, Fleshlight Freaks included, are now made out of the Superskin synthetic material. This latex-free material retains heat and is completely safe for human use, which makes it an ideal choice for all Fleshlight sleeves.
Fleshlight Freaks have a somewhat unique outer shell, though. Unlike the famous signature white case, the Freaks all come in a black ABS plastic case.
The Size
Another thing that sets the Freaks apart is their size. Although all Freaks have the same size, it differs a bit from the other collections.
The Freaks Fleshlights are just shy of ten inches in total, while the insertable length of all Freaks sleeves is 8.5 inches.
Related
How to Pick the Right One
If you've spent the better part of my Fleshlight Freaks review marveling at the beauty and craftsmanship of these toys, then you're not the only one. When I first laid eyes on them, I was the same way.
However, because I was in the same position as you are, I now know what comes next: the question of which Fleshlight Freak to take home (hopefully not to mamma).
Well, there are two most important factors to consider when making a decision such as this one:
sleeve appearance
texture
In other words, your decision can go one of two ways:
either there's a specific character you fancy
or you're attracted to a specific texture (or combinations of textures)
Look, if you've always dreamed of slaying a vampire pussy with your Sexcalibur, then your choice is fairly simple. However, if you're a massive fan of Halloween and you have no idea which Fleshlight to choose, I won't be a dick and tell you, "Get them all!" I know you're not made of money.
Instead, pick one of a few that have the textures that seem the most interesting. For me, that's definitely Alien Queen, Predator, and Reaper.
Pro Tips: From One Freak to Another
Now that you have your eyes set on a specific toy, let me start wrapping this Fleshlight Freaks review by giving you just a couple of tips on how to use it. I'm not saying you don't know how to jerk your own dick, but you could use some guidance on how to ensure your toy lasts you a long time.
No matter which of the Fleshlight Freaks you choose, it's important to remember:
Cleaning is vital – one of the ways to ensure that your Fleshlight lasts long (and doesn't fall apart) is regular cleaning. All Fleshlights are made with convoluted and complicated textures on the inside of the sleeves. Those sleeves have crevices and ridges that are the perfect hiding places for not only your spunk but also dirt and lint. That's why it's vital that you thoroughly wash your toys before and after each use.
So is maintenance – just washing your Fleshlight isn't enough. Once washed, the Fleshlight needs to completely dry off before you can store it somewhere. And speaking of storage, it's important that you keep your toy away from direct sunlight. Instead, put it somewhere in the shade or, even better, into a protective pouch or a container.
Lube matters – if you don't use enough lube, the friction the sleeve makes will not only be unpleasant but also potentially damaging (for the sleeve).
A Few Parting Words
Thank you so much for reading my entire Fleshlight Freaks review! These toys are an amazing addition to anyone's collection because they:
add a bit of whimsy to your life
offer variety
as a collection, offer a whole selection of otherwise unavailable sleeves
feel divine while sliding down your schlong
The Fleshlight Freaks also make for great collectibles. So if you're into that, I'd definitely recommend starting your own Freaks collection. It will look scary good even when it's not Spooky Season!
Of course, life isn't all sunshine and roses, which is why I can't wrap this Fleshlight Freaks review without telling you that, although amazing, these toys aren't exactly easy to clean. What's more, if you aren't a big fan of grotesque-inspired male sex toys, then the Fleshlight Freaks might not be the best choice for you.
Overall, just like with any other Fleshlight, the advantages of the Freaks outweigh the downfalls by quite a bit. If you manage to get your hands on (and dick inside of) one of these bad boys, let me know how you like it!
Product Specs:
| | |
| --- | --- |
| 🏷️ Name: | ⭕ Fleshlight Freaks |
| 📁 Type: | ⭕ Fleshlight Toys |
| ⚙️ Features: | ⭕ Wide Variety |
| 🛠️ Materials: | ⭕ Superskin |
| 📅 Last updated: | ⭕ September 16, 2023 |
Disclaimer
Our articles feature affiliate links. If you appreciate our content and would like to show your support, you can consider buying your new sex toys using the links we provide. Every purchase made through our links helps us earn a small commission, without any additional cost to you.