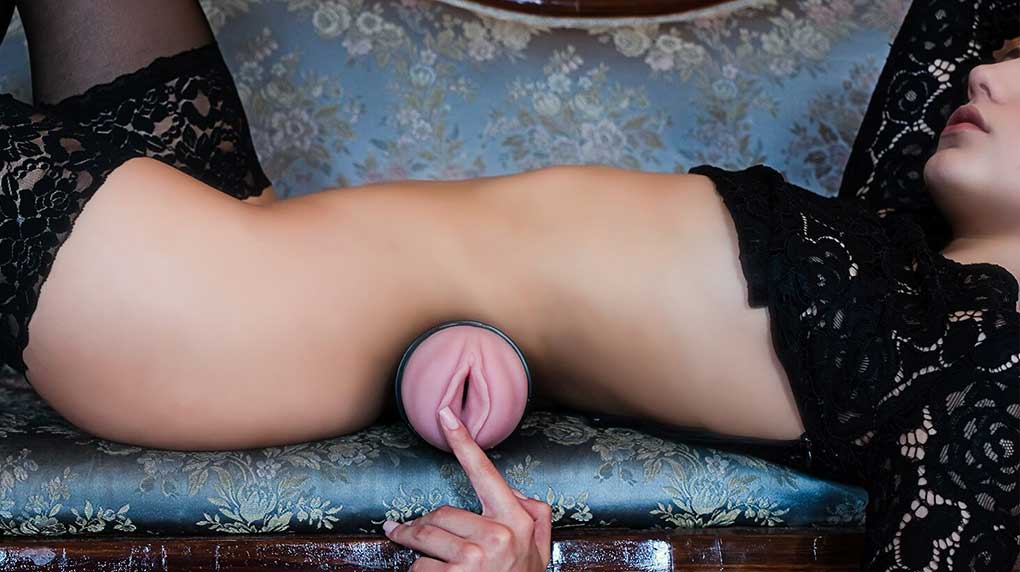 The original patent for the Fleshlight dates back to 1998 – a time when women had dildos and sex toys galore, but all most men could find was an old blowup sex doll – and really who wants to stick their dick in a cold, flimsy hole that more often than not had sharp little edges from where the cheap plastic was cut. Yeah, no thanks!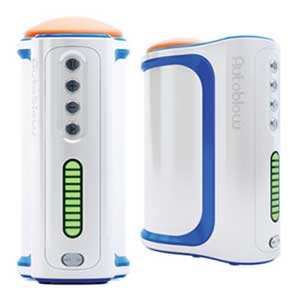 Autoblow A.I.+

Hands free blowjob toy

Heavy duty motor

Powered by artificial intelligence

Interchangeable sleeves

Body-safe materials

Plug it into any electrical outlet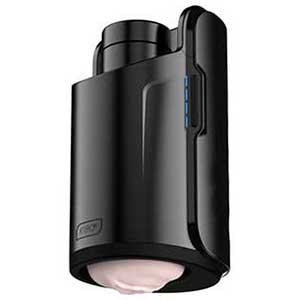 Kiiroo Keon

Automatic stroker

Sliding scale of speed

Elegant and discreet

Real-feel masturbation sleeve

Connects to video chat platform and VR porn

Easy to store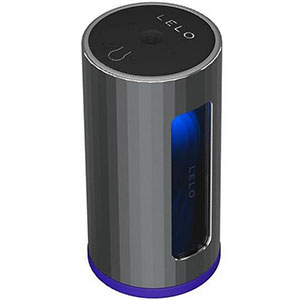 Lelo F1S V2

Hands free blowjob machine

Long-lasting charge

Fully waterproof

Powerful sensations

Realistic artificial skin material

Easy to clean

Promo Code: "HAPPYBF" - 15% Off
Instead, a round of applause for an ex-cop named Steve who apparently came up with the Fleshlight after he was told that he couldn't have sex with his wife for 9 months for medical reasons. And because of this, the Flesghlight was eventually born, and revolutionized the masturbation world for men. One of the very first major male masturbators on the market, the Fleshlight Original is still going strong. Even despite having an insane amount of different types and styles also on the market!
But will this little piece of nostalgia actually live up to its name, or have it descendants set the bar far too high for the Fleshlight Original to compete? Let's take a look, shall we?
What is the Fleshlight Pink Lady?
The Fleshilght Pink Lady is as close as you're going to get to the very first Fleshlight Original. The look is basically identical, although over the years the SuperSkin material has changed slightly – of course only getting better and better over time. The SuperSkin formula has been altered and improved upon over the years as one would expect and is used in the Fleshlight Pink Lady – the one aspect of this Fleshlight that doesn't resemble exactly the original – but I'm quite happy with that since I know how far the material has come.
When creating this classic line, it was of course important then to maintain all other aspects of the iconic pink lady sex toy. And in doing so, Fleshlight has created the Pink Lady Classic series that includes three different models:
Fleshlight Classic Pink Lady (original)
Fleshlight Classic Pink Mouth
Fleshlight Classic Pink Butt
With the rosy pink color, they are modeled after the original Fleslight created back in the late 90s, and they're fairly free of any of the bells and whistles that we've come to get used to on the Fleshlight designs of modern day.
The line of Fleshlight Pink Lady sexy toys all come with the same internal sleeve – a smooth finish. Not the bumps and fingers and textures that you're probably used to with the newer ones. Each of the Classic Pink collection have smooth sleeves that are great for increasing stamina in longer-sessions and of course it's also a great choice for those men who are more sensitive and might not enjoy too many textures.
Related
How to Best Use the Fleshlight Pink Lady Series
The Fleshlight brand has been a leader in the male sex toy world for a long time, and it doesn't seem to be dying down anytime soon. So I guess you might say, don't fix what ain't broke – you know what I mean? So with the Fleshlight Pink Lady we're taking it back to the roots with simple, good old-fashioned jerking off.
Remove the cap.
Get some water-based lubricant and lube yourself up.
Slip it inside.
Flick on your favorite porn if you wish to add some extra stimulation and to create an opportunity for more realism – watching POV videos always gets me going when I'm jerking off for sure.
Edge yourself if you've got time. See how many times you can get to climax and then stop before you finally blow. If you're been using any of the other Fleshlights, especially the Stamina Training Unit, you'll definitely notice that you're going to last a lot longer with this one because of the smooth surface inside.
Clean up.
Do it again.
Always use lube (so you don't experience chafing on your dick AND for the fact that it feels infinitely better when you do) and always be sure to clean up (so you don't start growing a bacteria farm inside your PInk Lady. ew) Both of these are seriously important and so often overlooked. But I'll share more about that later on.
Click Here To Visit The Official Website
What I like about the Fleshlight Pink Lady
It's the toy that started it all – so I mean, it's gotta have a lot of pretty great qualities, right? Let's see…
Simplicity. I love all the textured bumps and tight fits that the other models offer, but there's also something to be said for the simplicity of the Fleshlight Original. I mean, sometimes it's nice to relax a bit more – not be so rushed to finish – and just enjoy the ride. Plus when I use this one it reminds me of the first time I laid my hands on one of these, and how exciting that was.
The look. When I reviewed the Fleshlight Ice, I was very happy with its performance, but I was disappointed by the fact that you couldn't really see the shape or outline of the entrance orifice. With the Fleshlight Pink Lady Original (and the butt and mouth options too) the orifice is so defined – you can really tell what it is, and it's super sexy especially in that classic pink color.
Things I don't like as much about the Pink Lady sex toy
I've been a fan of Fleshlight for so long that I feel bad knocking anything about the Fleshlight Original because of its important place in history. However, there is one thing that I think could be improved.
The size. This is one of the larger Fleshlight models, coming in at almost 10 inches in length. Although the black case makes it pretty discreet, with something that large you're hard-pressed to find an easy place to store it that's in reach but out of sight.
Taking Care of your Fleshlight Pink Lady
Fleshlights have been around decades now – and if you want to ensure that your Fleshlight lasts even a fraction of that time, it's important that you take proper care of it. And that means that you must do the following:
Clean it well. This means cleaning up after each and every use. Using warm soapy water, or sex toy cleaner, make sure you get it clean all the say to the end. And then leave it out to air dry until it's completely, 100% dry before storing it. The SuperSkin is durable, but only when you take your due diligence in treating it properly.
Store it safely. Once again, never put the cap back on if the inside is even a little bit wet. This is going to create a haven for bacteria. And bacteria will not only start to smell bad, but it can damage the SuperSkin – and not to mention that it could also spread the bacteria to you. So make sure it's clean and dry before putting on the lid. Then, place it somewhere out of direct sunlight. Like most things, sun can starts to wear out the materials.
Check for tears. If your Fleshlight has a tear in the material, contact the manufacturer. The last thing you want to do is injure your manhood, so just be aware of the shape that it's in – especially if you use it alot!
My final Fleshlight Pink Lady review…
Like I said, I'm hard-pressed to not just rave about this Fleshlight especially because of its history. The Fleshlight Original has been a game-changer for men all over the world – giving us the opportunity to have as much fun with masturbation as the women do. And so for that, I almost recommend getting the Pink Lady just for nostalgia sake.
But thankfully, it also feels really good so there's that reason too. Because the inside is very smooth, this is a great Fleshlight for those who are new to male masturbators and don't want to get into something too intense too quickly. It still does a great job at building up stamina, and you'll still receive immense amounts of pleasure from it, so I say do it up!
Just remember that if it weren't for the original Fleshlight, how many more years would it have taken to come up with automatic blowjob toys, or virtual reality masturbation methods – so thank your lucky stars that this original exists! I know that my life, for one, has been changed very much for the better because of the invention of this sex toy!
Click Here To Check The Up To Date Price
Product Specs:
| | |
| --- | --- |
| 🏷️ Name: | ⭕ Fleshlight Pink Lady |
| 📁 Type: | ⭕ Fleshlight Toys |
| ⚙️ Features: | ⭕ Tight, Waterproof |
| 🛠️ Materials: | ⭕ Superskin |
| 📅 Last updated: | ⭕ November 29, 2023 |
Disclaimer
Our articles feature affiliate links. If you appreciate our content and would like to show your support, you can consider buying your new sex toys using the links we provide. Every purchase made through our links helps us earn a small commission, without any additional cost to you.