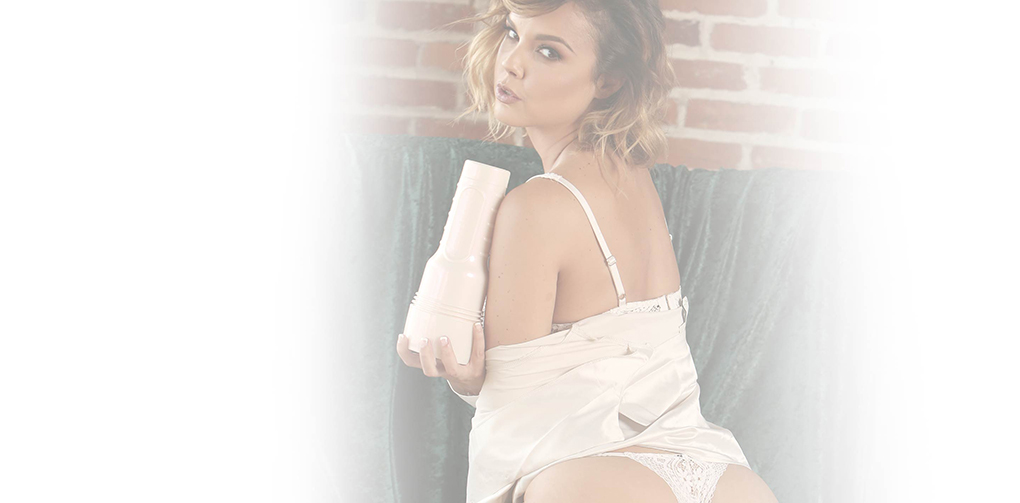 Even though she's been a steady member of the Fleshlight Girls selection for almost five years now, I'm just now getting around to taking this lovely lady out for a spin and telling you all about it. Yup, you guessed it – it's time for my Dillion Harper Fleshlight review!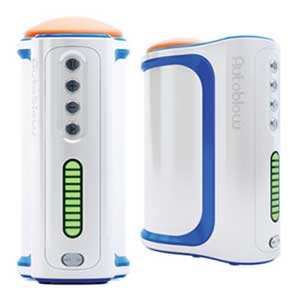 Autoblow A.I.+

Hands free blowjob toy

Heavy duty motor

Powered by artificial intelligence

Interchangeable sleeves

Body-safe materials

Plug it into any electrical outlet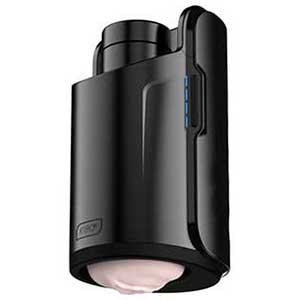 Kiiroo Keon

Automatic stroker

Sliding scale of speed

Elegant and discreet

Real-feel masturbation sleeve

Connects to video chat platform and VR porn

Easy to store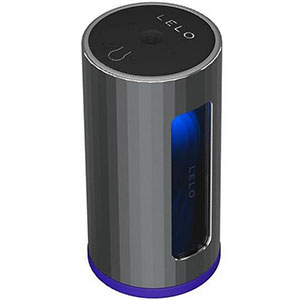 Lelo F1S V2

Hands free blowjob machine

Long-lasting charge

Fully waterproof

Powerful sensations

Realistic artificial skin material

Easy to clean

Promo Code: "HAPPYBF" - 15% Off
The company that made pocket pussies what they are today, Fleshlight, is a pioneer of innovation on the market. All their product lines keep getting bigger and better as time goes on. However, that doesn't mean that some older products, such as the lovely Dillion Harper Fleshlight, aren't worth your time.
That's especially true if the proverbial girl-next-door stole your heart like she did mine. Way back in 2013, I saw Dillion doing her nice girl turned naughty thing and have been a fan ever since. However, her Fleshlight landed in my lap just recently (literally), so this is the first chance I got to take her for a ride (or let her take me for one).
Who Is Dillion Harper?
Dillion is a sweet girl with the face of an angel and a pussy that could crush even the mightiest of cocks. That's probably why one of her sleeves is named Crush, but we'll get to that a bit later.
Although Dillion doesn't dominate many niches, she's an extremely popular porn star. Her fame is mainly due to her down-to-earth attitude and willingness to connect with her fans via social media. Ever since she torpedoed into our lives back in 2012, she was the reachable, talkative girl that you could hit up on Twitter for the latest career update. She's maintained that same level of closeness with her fan base ever since, which is why her brand is going strong almost a decade later.
Fleshlight caught onto her popularity pretty early on and asked her to pose for their newest toy and be a Fleshlight Girl in late 2016. Ever since, fans have been buying the Dillion Harper Fleshlight left and right.
But it's more than Dillion's popularity that made this particular Fleshlight so sought after.
Click Here To Check The Up To Date Price
What Is The Dillion Harper Fleshlight?
The Dillion Harper Fleshlight is a pocket pussy or a stroker with an exact replica of Dillion's pussy (or her bootyhole) on the very entrance of the toy. The toy was a 2016 addition to the Fleshlight Girls collection that has been on the market since 2008.
Since Dillion won many awards in several categories, it didn't really take long for the Fleshlight team to notice her and invite her to be a part of the Fleshlight Girls. Now, she has both her glorious openings memorialized in the shape of one of the most popular male sex toys on the market.
What Makes It Special?
If you're asking what exactly made the Fleshlight team invite Dillion over for a posing and plastering session, then I'm sure the answer is her popularity and the fact she's exceptional at her job.
However, if you're wondering what makes her Fleshlight different from all others, then the answer isn't as straightforward. In fact, my entire Dillion Harper Fleshlight review is the answer to that question.
But, in short, Dillion has one of the tightest-looking, tiny muffs I've ever seen. Even after years of people (and toys) pounding into it, she's looking as tight and inviting as ever.
Now, this might not be everyone's thing, but it's definitely mine. So, given that I can only dream of getting my hands (or lips, or dick) on that gorgeous jelly roll, I had to get the next best thing – a replica.
Related
The Design And Specs
On the outside, Dillion is just like any other Fleshlight Girl. Fleshlight is pretty consistent when it comes to the design, as it's rather uniform throughout the entire collection. So, if you opt to get one of the girls, you'll get a 10-inch ABS plastic casing that houses a Superskin sleeve.
Sounds simple, right?
Well, it is; on the surface. If we dig a little deeper, we'll see the years of R&D that went into making these toys as perfect as possible. The plastic casing is easy to grip and prevents slippage. The Superskin sleeve is supple and soft while also practically impervious to wear and tear.
Overall, all Fleshlight Girls are designed to be sturdy and reliable companions. They are in no way one-and-done type of girls.
Of course, given that they all have the same design and pretty much identical specs, something has to make each one unique, right? Absolutely! The sleeves' texture makes each girl stand out in the crowd, and in Dillion's case, both are exquisite.
The Lady Sleeve (Crush)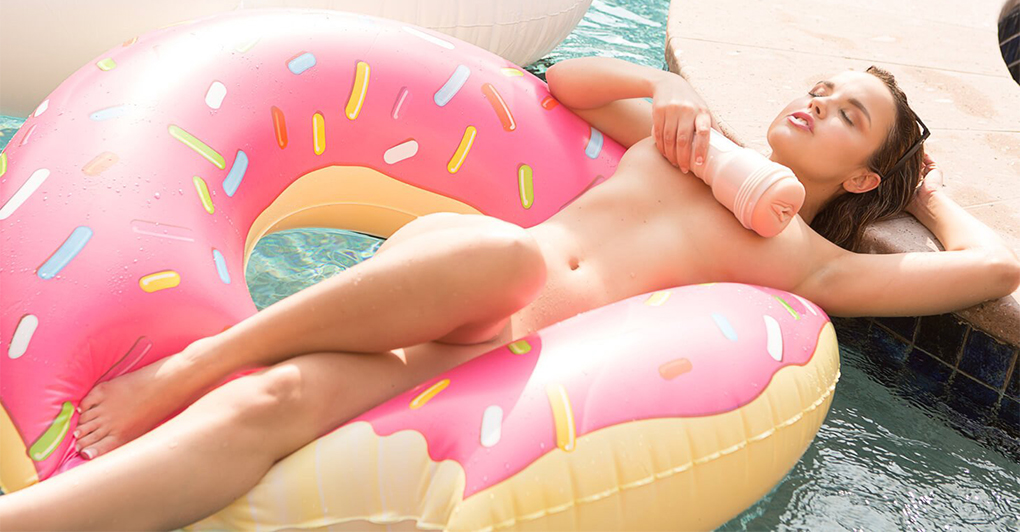 Finally, we get to the juicy part of my Dillion Harper Fleshlight review. Her lady sleeve, Crush, is one of the better ones in Fleshlight's selection. Although to tell you the truth, there are no "bad" ones.
Crush has four different chambers and one passageway. It starts narrow, which is appropriate, given how small Dillion's actual opening is. However, as soon as you actually dip inside, you'll feel the sleeve widen around you.
Before you tell me that that's a bad thing, consider the following. Super tight sleeves are amazing. They feel extraordinary, and they make you nut in less than a minute, right? Yeah, exactly. They ARE extraordinary, which means they feel nothing like a real pussy, and they DO make you nut in less than a minute, which probably isn't something you want to be known for.
There's nothing wrong with playing with tight, intense toys. However, sometimes it's better to go after something more realistic and laid back.
And boy, does Dillion know how to lay back and let you have your way with her.
The Chamber(s) Of Secrets
As I was saying, the first chamber is wider than the opening. It has horizontal ridges on it as well as medium-sized bumps. This combination is excellent because it offers enough variety that you aren't bored, and the features are prominent enough for you to feel them all.
The second section is just as wide as the first one. It practically isn't a separate section, but it does have a different texture than the previous one. Here, you'll find large bumps that all point towards the centre of the chamber (in other words, towards your beaver basher), which I'm sure you'll appreciate.
If you venture forward, you'll hit an extremely narrow corridor that separates the first two from the other two chambers. This corridor also has ridges on it, so it's a fun place to stay a while.
And The Chambers Of Unattainability
Chambers three and four are where the party is at. Although the texture of both seems pretty simple, they feel great. The third section has horizontal ribs that are evenly spaced out, while the fourth one has a spiral-like texture, and it feels as if you dipped your cock into the best corkscrew in the world.
Of course, good luck getting to it, considering it starts at the 7-inch mark.
Click Here To Check The Up To Date Price
The Butt Sleeve (Crave)
If you crave (get it? get it?) something tighter, then consider getting Dillion's butt sleeve, the Crave. Texture-wise, it's pretty different from the lady sleeve. While Crush mainly features ridges and bumps, Crave mostly has the appearance of a stretched-out accordion.
The first two chambers resemble the instrument the most, except the first one has a horizontal texture while the second one is vertical. Both are great and equally exciting, except the second chamber is sectioned, so it feels a bit better.
The third and fourth chambers are somewhat wider, but they offer more texture-wise. The third section is full of oval bumps and is quite long (almost three inches), while the fourth chamber is shorter and has large bumps that point towards the center.
Finally, the last chamber is the tightest, and it features the unusual accordion texture. It's the ideal place to finish in, if you can reach it.
The overall texture of Crave is somewhat more exciting than that of Crush. That isn't necessarily a bad thing, but it can be a letdown for some people.
What's Her Damage?
Since most of you are probably debating whether to buy Dillion's pocket pussy or not, I have to be honest with you and give you all the details (no matter how dirty). That's why we're finishing this Dillion Harper fleshlight review with a few flaws this girl next door has.
There aren't many, but I managed to find a few.
Crave is a bit more exciting than Crush, which isn't ideal.
As with most Fleshlight Girls, cleaning is a bit of a hassle. It takes a while, and the sleeve takes forever to dry (you shouldn't put it back into the case before it's completely dry).
Further chambers are often more exciting than these at the beginning, which means not everyone will enjoy Dillion in equal measure (depending on the size of their beaver basher).
A Few Parting Words
As you can already guess from my Dillion Harper Fleshlight review, I'd recommend this toy to anyone in a heartbeat. It has a fantastic design and an excellent texture, and even though her butt sleeve might be a bit better than her lady sleeve, Dillion still tops the charts, in my opinion. It really is no wonder that she's one of Fleshlight's best sellers.
Click Here To Check The Up To Date Price
Product Specs:
| | |
| --- | --- |
| 🏷️ Name: | ⭕ Dillion Harper Fleshlight |
| 📁 Type: | ⭕ Fleshlight Girls |
| ⚙️ Features: | ⭕ Impervious To Wear And Tear |
| 🛠️ Materials: | ⭕ Superskin |
| 📅 Last updated: | ⭕ November 29, 2023 |
Disclaimer
Our articles feature affiliate links. If you appreciate our content and would like to show your support, you can consider buying your new sex toys using the links we provide. Every purchase made through our links helps us earn a small commission, without any additional cost to you.