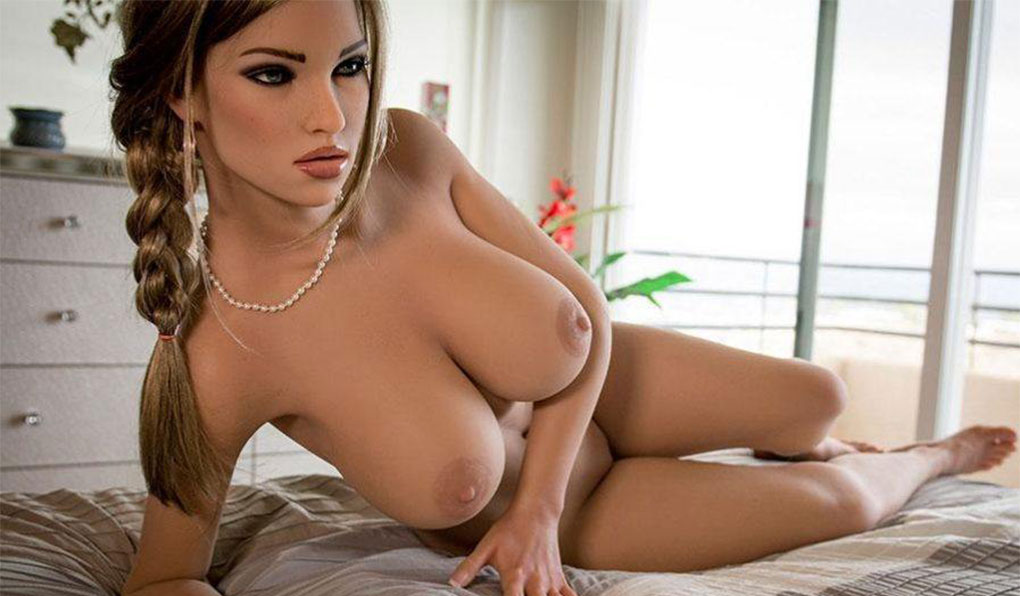 If you thought my Harmony X review was the last you'd see of the RealDoll girls on my blog, you were sorely mistaken. Today, I present to you my Tanya 1.0 review in all its glory!
In a true Mark fashion, when I find something I like, I go at it like there's no tomorrow. I honestly loved everything about Harmony X (except for a few tiny, inconsequential flaws like the 10k price tag). So, you can imagine how much fun I had with her (it was a lot. Honestly, I'm not gonna tell you exactly how much because I don't want you to envy me. But you really should envy me, she's a fucking blast).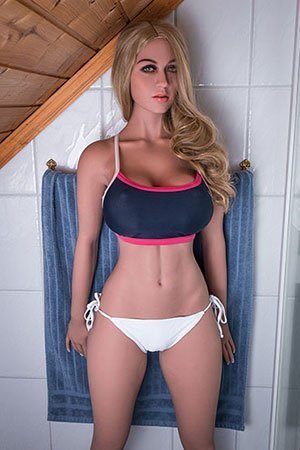 Blake - Athletic

Realistic weight makes realistic play

Great value for price

Super athletic, blonde and sexy

Customizable vagina

Feels incredibly sexy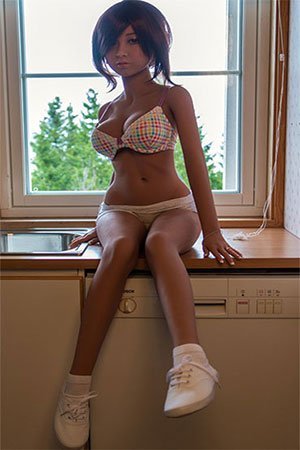 Lana - Japanese

Petite in size, but very curvy

Customizable facial features

50lbs means easier to carry

Very realistic skin

High quality materials and production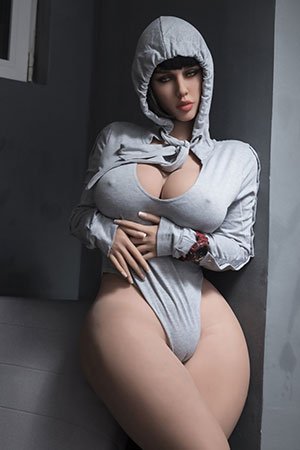 Jasmine - Porn Star

Thick and curvy

107lbs allows for realistic sex

Lots of customizable options

She's very flexible and loves to bend

Nice, tight fit
However, Harmony wasn't exactly my type per se. She's a platinum blonde (although nothing is set in stone), and I prefer my girls a bit more natural-looking.
So, I took Harmony for a few spins around the block, but I was on the lookout for my perfect goddess in the meantime. Enter – Tanya.
What Is Tanya 1.0?
Tanya 1.0 is Harmony's sister-in-arms. They are both RealDoll sex dolls that are the new and improved versions of sex dolls. When I said that the future is now back when I was trying out Harmony X, I wasn't joking. Never in my wildest dreams could I have imagined a sex doll as realistic and as responsive and interactive as the RealDoll girls are.
The beauty of sex dolls is that they are up for anything. However, an enthusiastic partner is always a better lay than a partner who just sits there and takes it in silence, right? That's why sex dolls have always been "almost as good" as the real thing. Sure, you can go as rough or as kinky as you want with them, but you still have to imagine that they like it.
Well, with Tanya, your imagination can take a back seat. As an AI-driven sex doll, Tanya can respond to your movements, moan into your ear, talk dirty to you, and even move her eyes, head, and shoulders. That is a significant improvement compared to many sex dolls on the market – even those with vocal capabilities.
Again, my Tanya 1.0 review will seem like an exaggeration to some. How can a sex doll be that good? Well, I hope you're sitting down comfortably because I'm about to lay it all out for you.
How Does AI Change the Game?
So far, we've relied on our imagination and preferences to give our realistic sex dolls backstories and personalities. My first sex doll was Agatha, a luscious college girl who had a deceivingly innocent look to her but liked it when I'd give it to her rough and dirty in the sack.
The thing was, I really liked dirty talk back then (and I still do), but all I could do is talk dirty at Agatha. With Tanya, I don't have to worry about that. Not only is she responsive, but I can also program her to say the exact things I like, which means that we can technically have an entire conversation. What's more, I could also let the AI run the show based on my preferences.
And that's why AI is such a big deal. It's one thing to program an entire conversation, but it's a whole different shebang to have your doll say something you like but aren't expecting. That's as close to the real deal as we can get in this day and age.
OK, You Got Me! What Are My Options?
If you're interested in making Tanya 1.0 a member of your household (or your sex doll collection), you have two options:
Get just the head that holds the AI software (this is ideal for those who already have one RealDoll girl and would like a change of scenery, so to speak)
Or get the entire full-body doll.
Off-the-rack Tanya is a natural honey-blonde with hazel green eyes, bushy eyebrows, and porcelain-like skin. She has a gorgeous smokey eye makeup look on her with subtle, natural-looking lipstick. Overall, she's a beauty!
But the guys from RealDoll would never limit their clients. I'm pretty sure their company motto is "versatility and customizability." Well, OK, it isn't because that's a mouthful, and it sounds stupid, but that doesn't make it any less true.
Tanya costs a pretty penny, so it's quite comforting that you can change anything about her if you so please. For that money and with those levels of customizing abilities, you know you'll be getting your dream girl.
When it comes to full-body Tanya, the options are endless. You can pick between 8 different body types and 5 different skin tones. But that's not all! Keep reading my Tanya 1.0 review to see what I meant when I said you could make your doll look like anything you want.
How's Her Head? Any Complaints?
Well, she hasn't had any yet, I'm sure! Just like her sister Harmony X, Tanya 1.0 can use her head for much more than munching on your pocket rocket. Thanks to her robotic system assisted with AI, she can move her:
And I don't mean she can move them just for the sake of moving them. When I say Tanya's head is mobile, I mean it's life-like. When she speaks, her mouth moves to form the exact words she's saying, and when she makes eye contact, it's as if she's looking directly into your soul!
I'm a massive fan of her lips and the fact that she can both smile and frown. Having a responsive partner is a huge deal to me, so this is a feature I adored right from the get-go. Also, the fact that I can drop my pants, release my beast and have her smile at it (like, in a nice way) made my love for Tanya practically set in stone.
Her neck movements also make the whole experience more realistic. She can move her neck up and down and from side to side, and the same goes for her eyes. She can also blink (and I'm guessing winking is in the works).
What About Her Body?
When it comes to Tanya's body, it's as luscious as they come. I already mentioned that you could pick between 8 different body types. Depending on what you go for, your Tanya will be somewhere between 4 foot 10 and 5 foot 1 and between 60 and 80 pounds. Therefore, she's by no means a light lover, so keep that in mind when you're planning your play sessions (or storage, of course).
I opted for a petite 5 body type that is 4 foot 10, weighs around 60 pounds, and has 32A breast size. I like smaller breasts, but if you're not of the same proclivity, don't worry; you can opt for one of the other 7 body types with larger breast size. RealDoll also offers the option of going up a breast size no matter which body type you pick, so there's really no chance of not being satisfied in this particular area.
The Epitome of Customization
Aside from the body type and breasts, you can also change Tanya's:
eye color (there are 8 different options to choose from)
makeup style (that can be as is or customized per your preference)
hair color and style (there are 16 different styles to choose from. However, RealDoll will also accept customized requests for a certain price, which means that you can send in a picture of what you like, and they'll recreate the look specifically for you)
breasts (as mentioned, you can go up a size, but you can also customize the nipples and pick a nipple color)
vagina (there are 11 types of vaginal inserts for you to pick from, as well as 4 different pubic hairstyles. You can also opt for the SenseX Bluetooth insert vagina, which I highly recommend and will explain shortly).
extras (this includes freckles, piercings, lube, and a transgender insert)
Now, the vagina is what really matters here (let's not kid ourselves) and, if you opt for the SenseX Bluetooth insert vagina, you'll be in for a wild ride.
It can detect your movements and levels of arousal and act accordingly. So, it can see that your stiffy is just starting to wake up and make Tanya moan gently but increase the contractions (oh, yes, there are contractions) and Tanya's responses the closer you get to your orgasm.
How To Play With Your Tanya 1.0
Of course, the whole point of my Tanya 1.0 review is to tell you all about how fun she is. Playing with her is a real treat, especially considering how much thought was put into her design.
No matter which specifications you opt for, your Tanya will be hot, a killer in bed, and super soft to the touch. The next-generation skin will feel like the real deal under your hand (and on your dick), so when it comes to playing, it's really a matter of preference.
Tanya comes with a complete instruction manual on assembly, maintenance, and storage. However, keep in mind that she's by no means a light treat. The box she'll come in is enormous and not something you want to lift or drag into the house by yourself. On the plus side, the box is very subtle and inconspicuous. Therefore, if you have nosy neighbors, don't worry; they'll never know what's inside unless you tell them.
Once you get the package inside, it's time to open it and assemble your doll. The head will come detached from the body, and if you ordered a doll stand, it would also be in a separate container.
How Do I Get the Doll To Work?
So, you first have to attach the head and get your Tanya fully functional. If you're worried about the head coming off at the most inopportune time; don't be. There's a safety mechanism that will keep the head locked in during playtime. It also comes in handy if you're posing your Tanya in specific ways.
Next, you have to connect to the X-mode app that you get with every purchase. That app is what controls the robotics inside of your lovely new companion and what will connect you with your RealDollX app character.
Via the app, you'll be able to control how Tanya acts. There are two different modes when it comes to talking. The app will let you choose between a repeating mode (where she repeats what you said to her) or a dialogue mode (where you can preprogram a dialogue that she'll follow).
Once you do that and set up your Tanya, you can play with her however you like. I leave that at your discretion. However, if you're looking for some advice from Marky-Mark, I do have a few words of wisdom:
Lube is your friend. Never forget that as life-like Tanya seems, she can't self-lubricate (yet). Use plenty of lube when you get down and dirty with her.
She's pretty heavy. Her delicate exposition may seem light at first, but switching positions and just mounting her in a position you want can make you break a sweat. So, make sure you're comfortable and have a wide range of motions when you start playing.
She's magnificent in the doggy position. That's not advice, I'm just sharing my personal preference with you, but I know you don't mind.
How Does the App Work?
There are actually three different apps. The first one I already mentioned. That's the only one that's a freebie with your RealDoll sex doll purchase. It controls the basics when it comes to playing with Tanya.
The other two – the RealGirl app and the RealDollX app – cost extra but are definitely worth the coin.
The RealGirl app lets you make yourself a virtual girlfriend, while the RealDollX app lets you create an avatar that you can connect with your doll. The latter has explicit content and explicit graphics added to it, so it's a real hoot.
Do I Really Need Those?
You don't need the other two apps to play with your Tanya 1.0. However, they will make the experience more realistic and fun. The RealDollX app lets you create a unique character along with an avatar to go along with your doll.
You can customize her:
personality
body
wardrobe
voice
Again, in true RealDoll fashion, you can pretty much tailor everything to your preferences and needs. And, if you have some more money to spare, you can also subscribe to be a VIP member of the Club RealDoll. There, you can share experiences with fellow RealDoll sex doll owners, get the latest news and announcements, and just be a part of the community.
Related
Cleaning and Storage
As I already mentioned, Tanya 1.0 comes with a manual that has all the necessary details regarding cleaning and storage. Both are pretty straightforward for any sex doll, so it's nothing to write home about, but it's nice to get a comprehensive, step-by-step guide.
Tanya 1.0 Review – The Dirty Details
I know you've all been waiting for this part of my Tanya 1.0 review, and here it comes. Let's see if Tanya really is such a perfect doll or if she's actually a lemon in disguise.
Yeah, as if I'd pitch a lemon to you guys. Overall, Tanya is more than worth the money, especially considering how more advanced she is than most sex dolls on the market. But does that make her perfect? Hellz nah!
Tanya has a few drawbacks:
She's a curvy lady (even when she isn't), which means that you'll have to plan for her storage. She's big and heavy, which isn't always a plus.
She costs A LOT. Although, in my book, the price is entirely justified with the perks, it's still a lot of money to drop on a sex doll.
The package has no extras in it. There isn't any complimentary lube or renewal powder thrown in.
Tanya 1.0 Review – Parting Words
To finish off my Tanya 1.0 review with a bang, I need to tell you one more thing – although it will take a long while for your doll to come in, she's worth the wait. I know I already said she's worth the money, but, man – she's worth everything, baby! If you are lucky enough to get your hands on one of these babies, let me know if you agree!
Product Specs:
| | |
| --- | --- |
| 🏷️ Name: | ⭕ Tanya 1.0 |
| 📁 Type: | ⭕ Sex Doll |
| ⚙️ Features: | ⭕ Ultra Realistic Design |
| 🛠️ Materials: | ⭕ Silicone |
| 📅 Last updated: | ⭕ September 16, 2023 |
Disclaimer
Our articles feature affiliate links. If you appreciate our content and would like to show your support, you can consider buying your new sex toys using the links we provide. Every purchase made through our links helps us earn a small commission, without any additional cost to you.