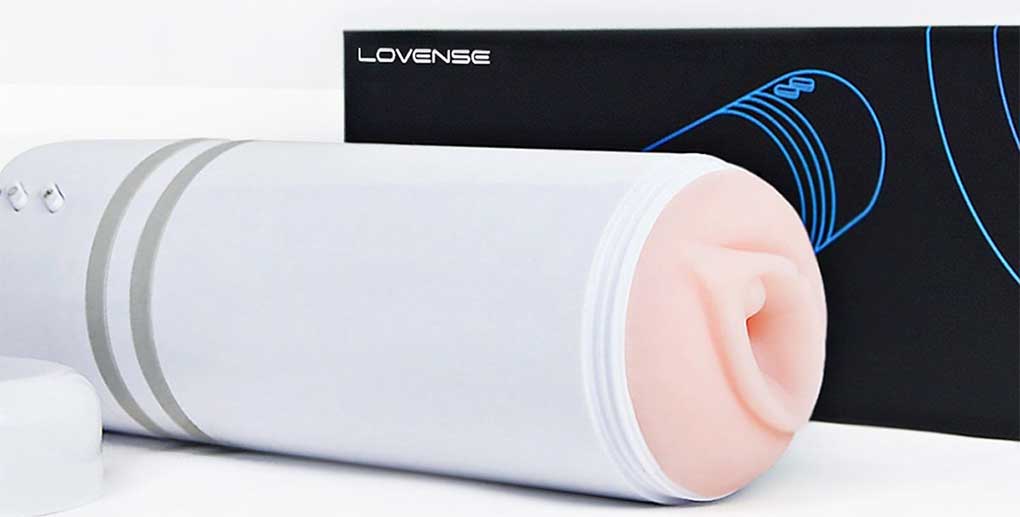 With its patent pending air pump design, the Lovense Max is making waves around the online sex toy community. Unlike most other blowjob machines, the Lovense Max has a unique feel that is created with this amazing air pump technology. Plus, it uses bluetooth technology to make it easier to interact with others and bring your play to a whole new level.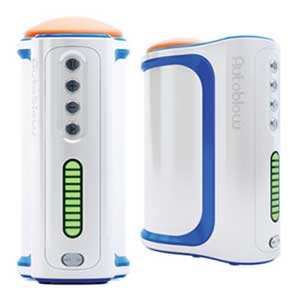 Autoblow A.I.+

Hands free blowjob toy

Heavy duty motor

Powered by artificial intelligence

Interchangeable sleeves

Body-safe materials

Plug it into any electrical outlet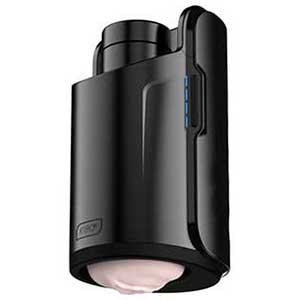 Kiiroo Keon

Automatic stroker

Sliding scale of speed

Elegant and discreet

Real-feel masturbation sleeve

Connects to video chat platform and VR porn

Easy to store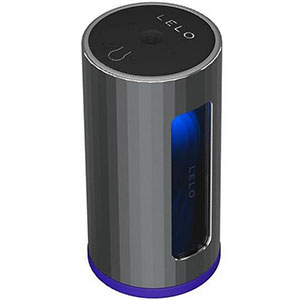 Lelo F1S V2

Hands free blowjob machine

Long-lasting charge

Fully waterproof

Powerful sensations

Realistic artificial skin material

Easy to clean

Promo Code: "HAPPYBF" - 15% Off
What is the Lovense Max?
The Lovense Max is basically a high-tech masturbator for men that simulates the feeling of real sex. It comes in a long, cylindrical tube that houses a realistic- skin-like masturbation sleeve. The sleeve moves around your manhood once inserted with the assistance of an internal vibrator and of course, the patent pending air pump that is so unique to the Max sex toy.
It's got three different air pump settings: subtle, mild and deep, and three different vibration settings: low, medium and high. Using any combination of these allows you to customize your experience and get exactly the right pleasure that you need in order to get yourself to reach climax. And it won't take long, let me tell you. So start slow and ease your way in, or else you'll be over before you barely began!
The Lovense Max Technology
The Lovense Max is easily controlled by connecting it via Bluetooth to an app that you can download to your phone. Now, your phone is your pleasure controller! You can choose the different settings for the air pump and vibrations and easily change them during play. If you're using this with a partner during sex, it can be really fun to hand them the controller. It's amazing how hot and sexy it can be to have someone else take control.
The bluetooth technology and the app also allow for you to connect to others long-distance. I've tried it once with this particular toy and it worked pretty well. I imagine it's great for couples who are in a long-distance relationship and don't get to meet up in person all that often. It takes phone sex to a whole new level! It even has in-app messaging and video chat capabilities built right into the app!
You can also save your favorite settings to the app so that next time you don't even have to worry about using the controller at all – just turn it on and away you go! Just like you like it – it's perfect when you've had a stressful day and just want to come home and well, cum. No thinking, no expectations, this thing know exactly how you like it. Just sit back and enjoy.
Related
How to Use the Max Sex Toy
It's pretty simple actually – one of the simplest on the market, I'd say. That is, once you've got yourself all synced up with bluetooth.
Step 1: Sync to Bluetooth so that you have the controller on your smartphone.
Step 2: Use your favorite water-based lubricant so that you'll slide in easily and it will also help create that warm, wet feel we all crave.
Step 3: Choose your favorite settings, and away you go!
Step 4: If desired, see how long you can last, or see how many times you can ALMOST reach orgasm before pulling away or stopping the motor at the last second.
Step 5: Clean up.
I would also suggest that if you're not synced up with a partner, then throw on some of your favorite porn! The Lovense Max is pretty much hands-free, and the rechargeable battery lasts a decent amount of time. So why not relax a bit and watch some good old-fashioned pornography and make a night out of the whole thing! Plus, if you're watching the porn action on TV, it's going to make it that much easier to imagine that you're have real sex or getting a real blow job.
Click Here To Check The Up To Date Price
What I liked best
The Max sex toy made it to my top 5 list of blowjob machines, which means there's plenty good about it, but let's go through the best here:
The unique texture in the sleeve. I don't know whether it's all the tiny little knobs that are inside the sleeve, or whether it's the air pump technology, but this blowjob simulator feels way different than all the others that I've tried. It's great to have something so unique and refreshing when it comes to sex toys since some of them can start to seem very similar which can lead to boredom over time.
The ease of control. I wasn't sure at first how I felt about using my phone to control the machine, but it actually works out quite well. There is a little button on the side too, but it's a bit awkward. The phone works great, and I love the idea that I can have someone far away controlling how it's moving on my cock. I almost want to get into a long-distance relationship just so I can utilize those features a bit more.It sounds fun.
It's pretty sleek. I like the way it looks, and it's not too obvious upon first glance. Like some of the others, it could most definitely be mistaken for a bluetooth speaker or something of the like.
The air vent. I wasn't sure really what this was for at first, but it helps you to control the pressure, or the suction inside the tube. Closed it sucks tighter, and then open it up to experience a bit of a looser sensation.
Vibrations! The texture and suction is pretty good in itself to get you off, but the added vibrations will really send you over the edge! Such a great combination!
The not so good …
Despite being one of my top 5 blowjob machine choices, there is still some room for improvement which goes as follows:
The size. I'm not a huge fan of the toys that don't offer a variety of sizes. I'm pretty average, so it doesn't usually affect me too negatively, but I know that for many guys this can be a problem. The Lovense Max claims that the air pump technology is supposed to allow the Max sex toy to accommodate most sizes, but I really can't say that for sure since I"m only one guy. I guess you've got to just hope for the best!
Stickiness. The first time I put my cock inside, even with lube, it felt really sticky against the 'realistic' material that the internal sleeve is made from. However, after a couple minutes it seemed to mainly go away, and it didn't happen again the next time I used it.
Not the easiest to clean. Of all the masturbators I've tried, this isn't the most difficult to clean, but it sure isn't the easiest either. When I mentioned that weird stickiness above, I could notice it when I cleaned it as well, especially the first few times.
Only one sleeve available. I do love me some variety, so when you only get one sleeve – and you can't even order separate ones – then I already think that I'm missing out on some fun. Hopefully you like it, right?
My Final Lovense Max Review
Overall, the Lovense Max is a great sex toy for men, and although I'm not in a long-distance relationship, I can sure see how it would be a great product for those that are. The fact that you can link up from different corners of the world is pretty rad.
However, the 'realistic' material that the inner sleeve is made of isn't the best quality that I've seen, that's for sure. It's not as realistic as say, the Autoblow 2 or the Kiiroo Onyx+ – but it's not the same price either – so I guess you really do get what you pay for, right? Not that it's bad, but it's just not the best.
I do like the unique feeling though, that I believe is created by the air pump technology, and the air vent is a great way to quickly change the suction power mid-play. And of course, being able to control the machine using your phone makes it so easy to customize your session and change things up while it's happening. So if you're looking for a great introduction to the world of high-tech masturbators, I'd say this is a really great starting point. It will give you a great idea of how it works, and then if you want a bit more of a realistic-feeling sleeve later, you can always try something a little more upscale!
Click Here To Visit The Official Lovense Max Website
Product Specs:
| | |
| --- | --- |
| 🏷️ Name: | ⭕ Lovense Max |
| 📁 Type: | ⭕ Blowjob Machine |
| ⚙️ Features: | ⭕ Easy To Control |
| 🛠️ Materials: | ⭕ TPE |
| 📅 Last updated: | ⭕ November 29, 2023 |
Disclaimer
Our articles feature affiliate links. If you appreciate our content and would like to show your support, you can consider buying your new sex toys using the links we provide. Every purchase made through our links helps us earn a small commission, without any additional cost to you.