If you're in the midst of making a workout schedule that works for you, I'm here to tell you you've been neglecting the most important muscle there is. Your dong! Yup, your Sexcalibur could be even mightier if only you exercised a bit. I know I run the risk of turning this Optimum Series Automatic Pump review into a "healthy living" preaching session, but you have to hear me out.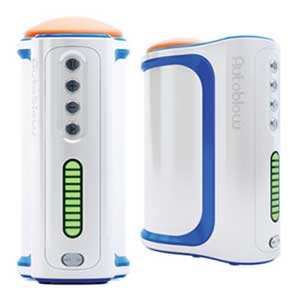 Autoblow A.I.+

Hands free blowjob toy

Heavy duty motor

Powered by artificial intelligence

Interchangeable sleeves

Body-safe materials

Plug it into any electrical outlet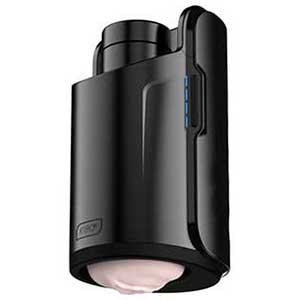 Kiiroo Keon

Automatic stroker

Sliding scale of speed

Elegant and discreet

Real-feel masturbation sleeve

Connects to video chat platform and VR porn

Easy to store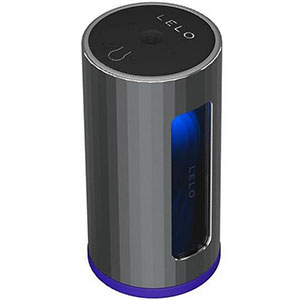 Lelo F1S V2

Hands free blowjob machine

Long-lasting charge

Fully waterproof

Powerful sensations

Realistic artificial skin material

Easy to clean

Promo Code: "HAPPYBF" - 15% Off
A lot of guys struggle with erectile dysfunction. Yes, a lot. We just don't talk about it because we're embarrassed. And, because of that, plenty of men never get any help for their beaver bashers.
Well, that ends now. Look, even if you don't have ED, you probably spent some time in front of a mirror, looking at your hard penis, wishing it was harder, stronger, or bigger. We've all been there. And, over the years, you probably accepted the fact that it is what it is, right?
Wrong! I'm not here to sell you some snake oil bullshit and tell you that a pump can enlarge your dick. It can't. However, it can help you get a firmer erection that might even last longer. There are ways to work on your stamina and general appearance. All you have to do is try.
So, keep reading my Optimum Series Automatic Pump review to see if this pump is a good fit for you!
What Is the Optimum Series Automatic Pump?
It's probably clear to you by now that I've been going on and on about a penis pump. Yes, the Optimum Series Automatic Pump is a dick pump that, unlike some other manual pumps, has an automatic pumping mechanism.
So, all of that information is right there, in the name. But what is this sex aid and how do you use it? More importantly, is it worth your time and money?
Believe it or not (this is sarcasm), that's precisely why I decided to write my Optimum Series Automatic Pump. This sex aid looks kind of like any other pump on the market. Thus, we have to dig a bit deeper than appearance to see what makes it special and a perfect fit for you.
Click Here To Check The Up To Date Price
OK, But Why Order That One?
Some of you might remember that I've mentioned a couple of times (or a couple of thousand times) that there's no such thing as a universal toy. Something that works for you might not work for me and vice versa. The same goes for sex aids like penis pumps.
So, all we can really do is find the ones that are a perfect fit for us.
Luckily, the Optimum Series Automatic Pump has quite a few features that make it damn-near perfect. It's a dual aid, which means you can use it both for pumping and pleasure, and it's automatic. The automatic feature also allows you to make tailored regimes specifically for you.
The customizability of this aid is what landed it on my list of top ten penis pumps. When a company recognizes that not everyone has the same needs (or the same dick, for that matter) and addresses them by including more versatile features, Mark pays attention. And then Mark immediately gets the said aid, tries it out, and writes his own Optimum Series Automatic Pump review.
So let's see what this pump has to offer, shall we?
The Advanced Well-Designed Pump You've Been Waiting For
After a while, all penis pumps start to look similar to me. That's partially due to the fact there's only one way an air pump can look. Whether it's automatic or manual, it will be a long, plastic cylinder with a top-mounted mechanism and an opening at the bottom.
So, in terms of general design, the Optimum Series Automatic Pump looks like any other. However, it seems as though Calexotics (the manufacturer) decided to give the pump a bit of pizzazz. So, the cylinder, although transparent (as it should be), has a pattern of black concentric circles at the top.
It's not much, but it's enough to make this pump stand out.
Aside from that, the pump is well-made and well-designed. All the features are incorporated in a function-first manner, which means that this aid was made to be efficient and practical.
Related
The Full Frontal of the Specs
There are three main parts of this pump – the computer head that houses the motor, the plastic cylinder, and the sleeve. However, each of these three parts has a bit of something-something extra to it. Calexotics apparently likes to mix function with style (and pleasure).
In order to give you all the information in this Optimum Series Automatic Pump review, I have to break down each feature and function. So, let's start.
The Sturdy Material
Overall, this pump is made from two materials: ABS plastic and silicone. The main part, the tube, is completely plastic. It's also body-safe. The plastic doesn't contain any phthalates or allergens.
The same goes for the silicone sleeves (of which there are two that you can use interchangeably). So, the entire thing is safe to use.
The Mighty Size
Overall, this pump is pretty much a good fit for anyone. It's 12.5 inches long, which is a bit bulky and difficult to manage. Out of those 12.5 inches, a bit over 8 inches is the insertable length.
So, if you're struggling with a 10-inch monster dong that refuses to turn into a King Kong of dicks and get hard, this pump isn't for you. It will be too small.
For anyone else (which is the majority of us five-to-seven-inch mortals), this pump will work great.
The circumference of the tube is 8 inches, and the diameter of the canal is 0.25 inches. I say the canal because both sleeves that you have available to you (the training sleeve and the pleasure sleeve) have the same diameter. Their texture and overall appearance are different, but I'll talk more about that later.
Click Here To Check The Up To Date Price
The Magnificent Features
Now it's time for the juiciest part of my Optimum Series Automatic Pump review – it's feature time!
Before I dive deeper into that topic, I'd like to mention that this particular pump is USB rechargeable. It takes around two hours to reach a full charge. However, those two hours of waiting will prove to be worth it, considering the pump can then do its thing and chub up your beaver basher for over 12 hours.
It's also travel-ready because it has a travel lock feature. That means you can take it anywhere and not worry about it starting up its pumping process in your suitcase.
The Manual and Automatic Mode
As mentioned before, the Optimum Series Automatic Pump has two different modes that you can use. The first one is the manual mode, where you set a specific pumping time and intensity on the pump's LCD interface and enjoy the fruits of its labor.
The manual mode is straightforward. You don't have to worry about overpumping because the pump will do exactly what you tell it to do. Also, you can enjoy a near-hands-free experience. Since the pump is automatic, you don't have to pump the air out of the cylinder manually. All you have to do is keep a hold on the pump.
Of course, it's the Smart Mode that sets this pump apart. This feature allows you to create 20-minute tailored regimes for yourself. The specifics of each regime will depend on what your end goal is (maybe you're working on longevity rather than hardness, for example) and what your preferences are.
Smart Mode allows you to manipulate the intensity and the level of suction.
The Two Attachments
The Optimum Series Automatic Pump was designed to be a pleasure toy as much as a sex aid. That's why it comes with two different sleeves.
The first sleeve is the training donut. It's a low-profile donut that is pliable and soft. It will allow the pump to create a good vacuum with your body and maintain the pressure within the cylinder. The donut doesn't pinch the skin or rip out the hair on your body (which is always a plus).
The second sleeve is a game-changer. It's a pleasure sleeve that's thicker and more rigid than the previously described donut. It's meant to be used as a stroker, so it has a slight texture to it. It allows you to finish yourself off after pumping and turn your training session into something much more pleasurable!
How to Diddle With Your Fiddle
Using the Optimum Series Automatic Pump is fairly easy. Lube up your fuck stick while it's limp and push it through the training donut sleeve into the plastic tube. Then press the power button to power up the pump. If you're using Manual Mode, just press the suction button to start the pump and the air release button to release the pressure when you're finished.
If you're using the Smart Mode, use the suction button to control the intensity levels.
The Good, the Bad, and the Ugly
Of course, my Optimum Series Automatic Pump review wouldn't be complete without an extensive overview of its best and worst features. Let's get into it!
The Pros:
The pump is comfortable because both sleeves are gentle and soft.
Both the Manual and the Smart Mode are easy to use. The pump comes with a manual that explains both features and has only a few buttons that you have to use.
The pleasure sleeve is a great add-on to an already functional and magnificent sex aid.
The Smart Mode allows you to tailor-make pumping regimes that work for you.
The Cons:
There are no measurements on the tube, which means you can't easily track your progress throughout your regime.
The pump is somewhat difficult to clean.
The training sleeve, although nice and comfy, is a bit flimsy.
A Few Parting Words
There you have it, ladies and gents, that was my whole Optimum Series Automatic Pump review! Let me know how you liked it and whether this product is a bop or a flop for you!
Click Here To Check The Up To Date Price
Product Specs:
| | |
| --- | --- |
| 🏷️ Name: | ⭕ Optimum Series Automatic Pump |
| 📁 Type: | ⭕ Penis Pump |
| ⚙️ Features: | ⭕ USB rechargeable |
| 🛠️ Materials: | ⭕ Soft Plastic |
| 📅 Last updated: | ⭕ November 29, 2023 |
Disclaimer
Our articles feature affiliate links. If you appreciate our content and would like to show your support, you can consider buying your new sex toys using the links we provide. Every purchase made through our links helps us earn a small commission, without any additional cost to you.