When you have a black duffel bag full of butt plugs and other ass toys, and you find yourself unable to walk straight on several days on end, you'll know that you've won the anal game. Some ass plugs can give you a mighty wide stretch. Others can milk your prostate hands-free, some are great for fisting enthusiasts, and some just make your bunghole clench up in all kinds of excitement. Can the Hot Octopuss PleX with Flex do all that? You'll find out in my Hot Octopuss PleX review!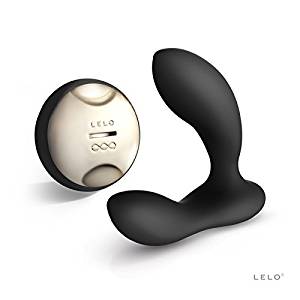 Lelo Hugo

Remote controlled

2 optional vibrators in both base and tip

Stimulation for both perineum and prostate

Medium-size suitable for all levels

100% waterproof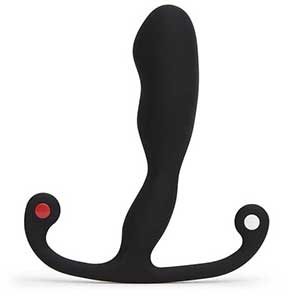 Aneros Helix Syn

Velvet touch silicone for smooth entry

Hands-free play

Good size for beginners

Anatomically designed for optimal pleasure

High quality, FDA-approved materials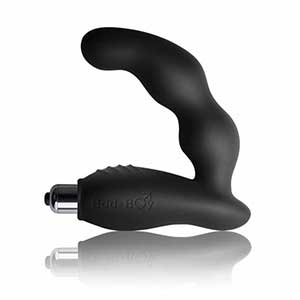 Rocks-Off Big Boy

Perineum and prostate stimulation

Optional bullet vibrator

Flexible, medical-grade silicone

Hands-free

Great size for beginners
Now, I'm always looking for the latest and greatest toy to deflower with my cock, shove up my sphincter, or use for some downright disgusting things with my GF. But enough about me. My bae's reaction when she saw the Hot Octopuss PleX with Flex? In her own words: "I can't wait to shove this thing far up your asshole and make you my little sissy slut. Obey, and I'll let you fuck me with it after." And since I've been a good boy, let's proceed to the ass fucking!
First Impressions in My Hot Octopuss Plex Review
If you followed my earlier reviews, you know that the Hot Octopuss Atom Plus Lux cock ring and the Pulse Solo Interactive were some of the best toys I've tried. I enjoyed them for intense solo masturbation sessions and wild fun with my partner. However, there's always something new to explore. That's why I'm constantly looking for the latest butt plugs to ramp up the fun while my babe and I are abusing our assholes for pleasure.
Honestly, I love shoving butt plugs up my ass, and so does Mistress, and as fans of Hot Octopuss sex toys, it was only natural for us to check out the PleX. It's a gorgeous-looking black ass plug with dual vibrating motors. Also, it gives you Hot Octopuss' brilliant Treble & Bass vibing technology. Plus, you'll get a 90-degree flexing base and a handy remote control. So are all those features worth its steep price? Could I take this bad boy for all it was worth?
Click Here To Check The Up To Date Price
Hot Octopuss PleX: It's All in the Details
When I first saw this thing for my Hot Octopuss PleX review, I couldn't help but notice that it doesn't exactly follow the classic butt plug design. Instead of being dome-shaped, it looks more like a curved dildo. It has a wide and large base. Still, I think most guys would prefer this kind of shape for their asses and prostates. It's a lot more ergonomic. Also, it's designed to hit your pleasure spots with precision. The plug has a few other features that make it stand out from other models:
A special flexible base that bends up to 90 degrees
Dual Treble & Bass vibrating motors
High-frequency remote control
Five patterns for each motor plus five intensity/speed levels
Here are the main specifications:
Soft matte black silicone body
5.5 inches total length, 4.5 inches insertable length
2.3 inches total width at the base, approx. 1.7 inches of insertable width
ABS remote control
USB-rechargeable (1 hour of battery use, 4 hours of charging time)
Includes Hot Octopuss storage bag, instruction manual, and charging cable
Let's Put the PleX to the Test!
The first thing you'll notice about the PleX is its special shape. It doesn't follow the tradition of conventional rigid ass plugs. It has a long flexible shaft. Plus, there is no divider between the shaft and its quite large base. This made it feel incredibly comfortable when I lubed it up and started my freaky anal experiments.
Shape and Feel
Look, the shaft is not extra-wide here, so don't expect to get an extreme stretch. I also wasn't able to hear that satisfying "pop" when I pushed it inside. Still, the taper provides easy insertion and smooth penetration. I'd definitely recommend this toy for newbies who are just diving into their buttered boyholes for the first time. Plus, its flexibility could work great for first-time insertions and training. But, the 4.5 inches of insertable length will also please anyone who loves to shove large toys down there.
And while the PleX looks more like a dildo or prostate massager, it will still give you the intense sense of fullness butt plugs are famous for. Also, the 90-degree flexibility at the base is extremely handy, especially if you want to experiment with all sorts of positions or walk around with it.
Another thing I dig about this shape is that it's not designed solely for dudes or cock-wielding people. You can use it with your partner if they have a vagina too. My GF loved how the 4.5-inch length felt when it went all the way inside her. Yet, she also said that the 1.7-inch width was just enough to stretch her starfish out before I stuffed her full of my 8-inch monster. No complaints on my end, either!
Related
It Looks Sexy, but Does It Do the Job?
Both of us enjoyed the look of the matte black silicone. It made us feel downright kinky while wearing it and checking our booties out. Additionally, the material is body-safe silicone, and the quality felt top-notch. Plus, the smooth, waterproof material was easy to clean even after tons of lube.
Unfortunately, my main criticism here is that the plug's neck isn't very practical. While the shape is flexible, smooth, and gives you just the right proportions, the divider is not thin as you'd see on other conventional butt plugs.
Let me put it this way: if you're pounding someone with a butt plug in, the toy should stay inside and not move at all. So, for example, if you're fucking her doggy style, you don't want that plug to shoot out of her lubed-up asshole and accidentally blast you in the belly like a bazooka. The PleX can also pop out if you're cumming and clenching hard.
Of course, this will depend on your booty and your mileage. You can rectify it by keeping your finger on the plug. One feature that makes up for this flaw is the 2.3-inch wide base. It's large and wide enough to transfer all sorts of pleasurable vibrations around your bum as well as your perineum/balls or vagina. It's unlike any butt plug base I've felt before!
Click Here To Check The Up To Date Price
Treble and Bass Motors: Pump Up the Volume!
The patented Treble and Bass technology was by far my favorite feature in this Hot Octopuss PleX review. It's the same tech used on the Kurve and Jett toys. Judging by my bae's raving obsession with her Kurve g-spot massager, I knew I was in for a wild ride. Basically, the plug has two internal motors at the top of the shaft and along the neck. The real fun starts once you realize that these two motors give off different types of vibrations.
Here, the Treble motor gives you fizzy precision at the bulbous tip. Meanwhile, the Bass motor will create deep rumbly pulsations. You can set them to vibrate at the same time or independently. They offer five patterns with five different intensity levels. That way, the Bass motor will give you buzzy and strong sensations around your sphincter and inside your rectum, and the Treble motor will target your P-spot just right. I believe everyone will enjoy the versatility of this anal toy, especially since it lets you configure the exact type of vibration you're into.
However, the downside here is that you can't make the motors vibrate independently using separate patterns. For instance, there's no way to use a fast and intense pattern on the Bass side and a gentler pulsation on the Treble. What a shame – I think this is a missed opportunity that would make way for all kinds of new and unique jizzing marathons!
Set the Controls to Stun
As I said earlier in my Hot Octopuss Plex review, the remote is included with the toy, but you can also use the physical buttons at the bottom of the base. Frankly, I'm not a fan of always having to reach down and fumble around with physical buttons, so I preferred using this toy with a remote. It's also quite easy to hit the power button on the side if you keep pressing the controls on the plug.
However, my least favorite thing about the PleX is its remote functionality. It would make this toy a bonafide classic if it was brilliantly designed, but it comes with some flaws. First, the control is way too small to hold in your hand, and there's no wrist strap to make things easier. And while the plug itself is waterproof, the remote isn't. Yup, you could have some problems if you want to use the remote and the toy in the shower.
But don't get me wrong here. I thoroughly enjoyed it when my GF used the remote to milk me hands-free while keeping me cuffed and gagged. However, the remote also lacks a pattern button. You'll get buttons to change the speed and switch on the different motors, but you won't be able to configure the vibration mode wirelessly.
Drill It Like There's No Tomorrow – The Best Anal Vibrations Ever?!
Okay, so I've come across some issues in this Hot Octopuss PleX review, but not everyone will think they're a big deal. The main focus here should be on the vibrations. And trust me – this kinky orgasm machine just fucking vibrates in all kinds of incredible ways that feel pleasant. They hit the bullseye every time!
Seriously, the rhythmic patterns are infinitely entertaining, and the blend of the two different motors can literally change the way you blow your load. I've also used it on my babe along with the Kurve massagers to give her vibration from four different motors and literally pummel her cunt and asshole until I was showering in her squirt.
So whether you want to please your dong or your vagina, the PleX's vibes will give you a range of mind-expanding "whoomph whoomph" patterns. Some of the intensities are so strong that the combo of my hard dick and drilled prostate made me punch my GF's cervix with my nut butter. Honestly, the vibrations will give you wide-eyed excitement, heaps of edging potential, versatility, and a full load of kink.
What About the Noise?
If you love powerful vibrating anal plugs that are silent, you'll have a lot to look forward to here. The PleX with Flex is not too loud compared to the strength of its vibrations. When it's outside you, it will be as loud as a standard vibrator, but the sound will get muffled once you insert it.
Granted, this plug is not dead silent like some of the smallest and most discreet options out there. While the noise could be enough to get you busted in public, there's no way your neighbors will hear you in the middle of the night.
Pros
Unique flexy shape and taper that will please all newbies and trained anal fanatics.
The soft shaft works wonders for smooth insertion without any discomfort.
It's one of the most versatile toys out there!
The Treble and Bass motors gave some of the best vibrations I've ever felt.
It's big, and it's black!!!
Cons
The neck/divider has a strange design, and the plug could fall out during use, but this will depend on your anatomy.
There's no way to use the Treble or Bass patterns at the same time but at a different intensity.
The remote is not waterproof, and you can't use it to change the vibration patterns.
Final Thoughts in My Hot Octopuss Plex Review
To conclude my Hot Octopuss PleX review, let me tell you that I've spent a long-ass (lol!) time testing it. I rode this butt plug for all its worth, and my GF said it was HOT as fuck. She also enjoyed stuffing her tight ass with it, and I loved to participate.
Honestly, the plug goes in easily and quickly. It offers unique vibrating tech and comes with plenty of power and versatility. There are some flaws, but they might not be a deal-breaker for you. The bottom line? I'd recommend the PleX to any anal lover who wants to push their comfort zone and fulfill their biggest ass-fucking fantasy! Bottoms up!
Click Here To Check The Up To Date Price
Product Specs:
| | |
| --- | --- |
| 🏷️ Name: | ⭕ Hot Octopuss Plex |
| 📁 Type: | ⭕ Anal Sex Toys |
| ⚙️ Features: | ⭕ Double Motors |
| 🛠️ Materials: | ⭕ Silicone |
| 📅 Last updated: | ⭕ September 16, 2023 |
Disclaimer
Our articles feature affiliate links. If you appreciate our content and would like to show your support, you can consider buying your new sex toys using the links we provide. Every purchase made through our links helps us earn a small commission, without any additional cost to you.