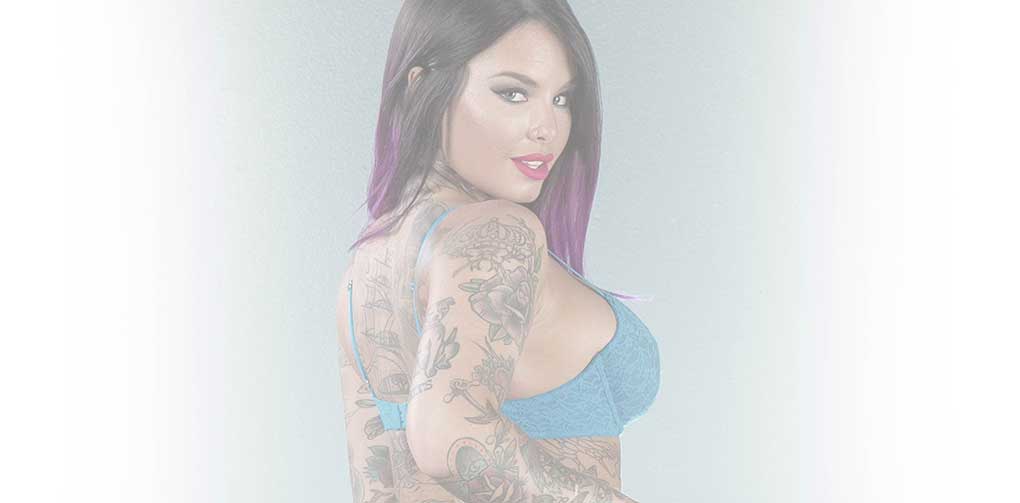 Ah, fleshlights! God's little way of helping us menfolk spice up the private tug-time, aren't they? I mean, as a connoisseur of adult toys, I find it somewhat difficult to yank my crank with my hands alone these days. True, some men still manage to pull it off (Not literally! Geez, this isn't a horror flick review page), but for us who are more in tune with the whole sex toy thing, we prefer to experiment.
Now, I get it, my dudes. I get that buying a fleshlight may not appeal to some of you. I've heard the reasoning before. "Why in the hell would I want to hold a piece of silicone and thrust it up and down when I can achieve the same effect with my hand? And why should I even pay for such a toy?" Yes, all valid arguments, I know. But hear me out for a beat. A decent masturbator, even one as simple as a fleshlight, can help you achieve insane orgasms. It all depends on its design, its length, and its appeal.
One tried and tested method of making a masturbator appeal to all is to use star power. In this case, the entrance is made to look like the private region of a particular porn actress. For this review, and this particular fleshlight, the star in question is none other than Christy Mack. Yes, dear readers, this article will detail my foray into the famed Christy Mack Attack fleshlight. And indeed, I tried both the front door and backdoor variants, for your reading – and my carnal – pleasure.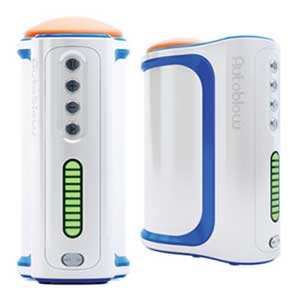 Autoblow A.I.+

Hands free blowjob toy

Heavy duty motor

Powered by artificial intelligence

Interchangeable sleeves

Body-safe materials

Plug it into any electrical outlet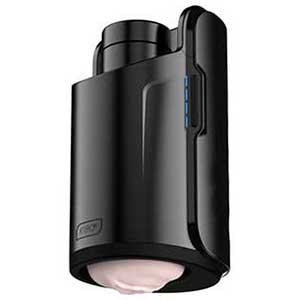 Kiiroo Keon

Automatic stroker

Sliding scale of speed

Elegant and discreet

Real-feel masturbation sleeve

Connects to video chat platform and VR porn

Easy to store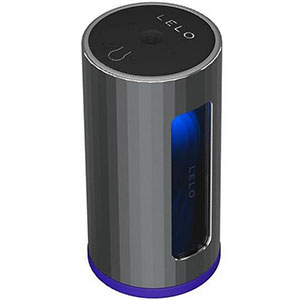 Lelo F1S V2

Hands free blowjob machine

Long-lasting charge

Fully waterproof

Powerful sensations

Realistic artificial skin material

Easy to clean

Promo Code: "HAPPYBF" - 15% Off
Deeper Into Christy Mack (I Wish…)
Now, before I regale you with the stories of how this fleshlight made me spill over, let's get into the lady of the hour herself, i.e., Christy Mack.
Christine Mackinday, known by her shorter moniker Christy Mack, was born between 1991 and 1992, meaning she's a lady in her early 30s. Now, it's worth pointing out that she hasn't been in porn since 2014, but she still does a bit of nude modeling. Furthermore, her OnlyFans account is up and running, so if a lad is into that, he can pay her a visit, and then pay her to play.
While her life is quite fascinating in and of itself, I am going to focus on her stint with the adult industry. Back in 2012, she portrayed Zatanna, a DC comics character, in a porn parody of the Dark Knight. And who can forget that Zatanna! In the film, her plump 34DD breasts come into full focus, and she proves that even with her tiny 5 foot 1 height, she can put on one hell of a performance. Whether it's her slightly loose pussy lips or her tight, but welcoming butthole, this little lady has done it all.
But what makes her stand out is the look she often has for each shoot. It almost always involves an outlandish haircut and her signature tattoos. Even now, on her official Instagram page, you can see just how much ink this tiny wonder of a woman has. I don't know what it is about tattooed women that gets the little Mark in my underoos to perk up, but it's just… I don't want to say 'perfection', but pretty damn near it, at least.
Click Here To Check The Up To Date Price
Deeper Into Christy Mack Attack
OK, so despite being out of the porn game, Mack hasn't entirely given up on sex stuff. Partnering up with Fleshlight™, a true Texas original when it comes to sex toys, the actress gave her adoring fans a gift that keeps on giving. She joins a long line of adult performers who provided the likeness of their own orifices for high-quality sex toys. In fact, if I were to browse Fleshlight's official website, I can find some toys that resemble the naughty bits of Mia Malkova, Riley Reid, Brandi Love, Dillion Harper, Angela White, and Lisa Ann.
But for this review, we will focus on Christy Mack Attack. And boy, did I ever love the Christy Mack Attack! I went the extra mile and ordered both the Vagina and the Anus versions, just to see how it all felt. I must say, the delivery guy must have had a good week, since the products arrived fairly quickly. And not a single dent in the packaging – kudos!
Unpacking the lot was fairly easy, and everything I needed was there – the casing, the flesh, all neatly packed. Then I got a bit of lube, and…
Well, let's not get ahead of ourselves, dear readers. I need to cover the product a bit first.
Any Hole Is a Goal
As I stated above, the Christy Mack Attack comes in two distinct versions. The first is the titular Attack. It looks exactly like Mack's cute, flappy, sensitive little vag. Whoever chose the shape for the mold, may God bless you, good sir! The slight parting of the labia and the little skin ridges along each section adds to the realism of the whole thing. In other words, I can tell that this beauty was modeled after Mack's opening to a T.
The same goes for the Butthole version. Before I did anything significant to it, I actually slid my finger to see if the opening acted like a proper sphincter. The grip it had on my joints spoke volumes. "This is it", I thought to myself, "this is an opportunity to experience what Christy Mack feels on the inside".
The Lengths I'll Go to for Quality Orgasms
Let's do some basic math. The Christy Mack Attack, i.e., the entire device, is around 25 cm long, or 9.8 inches. The maximum space for penetration is, at most, 22 cm or 8.66 inches. That's quite spacious, and depending on who's using the device, it can be both a detriment and an advantage.
I generally enjoy having some space, as it allows me to explore a little. But I know that most guys prefer something shorter, considering that the average length of the penis is 5.16 inches. Considering how Fleshlight designs its…well, its fleshlights, most men don't really get to experience some of the more interesting parts of the toys.
Spelunking the Depths of the Mack Caverns
And here is where I focus on the aforementioned more interesting parts of the toys. Namely, each version of the Mack Attack has a spectacular internal design.
For instance, the Vagina version's opening section has two rows of round nodes for massaging. Then comes the second, long section, and it's chock-full of various nodes, nubs, and orifices of several sizes and depths. Finally, once the cock is out of the main section, it has the pleasure of experiencing three separate round chambers. Each chamber is smaller than the last, swallowing the glans and making it feel tighter.
The Anus version is a bit tighter, with eight tight chambers alternating in size for more intense play. Of course, this variant will require a bit more lubing than the Vagina, but I'm not complaining. The experience itself is worth it!
It's a Material Thing
Anyone who uses Fleshlight™ knows about SuperSkin. Like many others, I have no idea what the exact formula for this substance is, but there are a few key details to consider:
It isn't porous
It's smooth and feels like real flesh
There are no phthalates or other harmful chemicals
It's water-resistant
It's durable
Click Here To Check The Up To Date Price
Few products on the market can match the feel and texture of SuperSkin, which is why I own so many Fleshlight™ toys, to begin with.
Dineros, Senor?
Of course, one of the biggest turn-offs for many customers is the price. It's fairly easy to understand: people don't want to overpay for a sex toy that might not get the job done. And I get it, I've been there. So, when I look at the price tag for the Christy Mack Attack, even with my history of using masturbators and fleshlights, I pause and consider the expense.
To me, $79 is a decent price for a gadget that runs on batteries and is linked to an app. However, for a fleshlight that has me doing all the hard work, that may be a bit steep. I obviously bought it, so it's not like I will outright ignore the device. All I'm saying is that this price tag may drive away potential buyers and that I would personally offer it at a discount.
The question is, is the Mack Attack worth the price?
Related
Giving It All a Go!
Solo Play
Step #1: Position nude self on the couch;
Step #2: Apply lube to Christy Mack Attack
Step #3: Position penis for penetration
Step #4: ???
Step #5: Profit.
I don't have the vocabulary to describe just how amazing this fleshlight feels. The very entrance into the first section had me shivering. But once I got into the main portion, it was nearly 20 solid minutes of absolute bliss. The many nodes and nubs massaged my member better than some of the pricier masturbators I've acquired this year alone. And though it took some effort, I even managed to get into the final stretch. And, oh boy, did it feel tight! I can't even begin to tell you how much of a mess I made by the end of it.
Now, with the Anus version, I wanted to have a bit of fun experimenting, so I picked a nice HD video of Christy Mack taking it up the ass and cranked the volume up to 11. Not gonna lie, it felt weird at first. Here was one of the sexiest, most adorable little ladies doing her porn thing and I was effectively violating her hole while voyeuristically staring at her. It took me a little while, but I was exploding roughly near the end of her performance.
Of course, the Anus version did have one drawback, at least to me. Namely, it felt a bit looser than other anal fleshlights I'm used to. At times, it felt like I was penetrating something else rather than an anal cavity. But hey, it got the job done well, and I don't regret using it.
Partner Parlay
Now, my partner is not the biggest fan of Christy Mack. In fact, she barely knew who she was when I was describing the masturbator to her. But she nevertheless agreed to do a bit of play with me, using both versions. So, here's a little recommendation for all the hombres who want to try fleshlights in partner play. Throughout the session, she used dirty talk, directly referring to Mack. Something like, "Yeah, you like how she feels?" etc. I wholeheartedly recommend giving that a try. It's like having a threesome with two extremely willing women. You'll be cumming in bucketloads.
Cleaning Time
Considering the length of each version, the lube and the spunk were a bit difficult to clean away. It felt especially difficult with the last few chambers of the Vagina version, as I had to go digging for the liquids with my finger. Cleaning the fleshlight is extremely important, which is why I felt the need to highlight this issue in a separate paragraph. Out of all the potential drawbacks, this one may have made me reconsider buying the Mack Attack. Ultimately, I still don't regret the purchase, but I do offer a fair warning. If you don't like to spend too much time cleaning the fleshlight, this model may not be for you.
The Final Tally for the Mack Attack
Pros:
Amazing interior design
Smooth materials that feel like real skin
A perfect representation of the porn star's privates
Decent grip
Durable and lightweight
Cons:
Slightly difficult to clean
Bit pricier than other fleshlights
May the Gods Bless You, Christy Mack
Overall, I have to say that Christy Mack Attack is one of the finest, most amazing fleshlights that I've had the pleasure of testing out. Not only did it make me cum in amazing ways, but it actually felt like I was dick-deep in Christy herself. And considering she herself has endorsed the device, and continues to do so, I have no doubt that many other men felt the same way I did (and still do) about the Mack Attack.
Would you want to give Mack's holes a go? And if you already did, how did it feel? Share your experiences in the comments below, and don't be afraid to get descriptive. The dirty little details are the bread and butter of my comment section, and I love hearing from you, always!
Click Here To Check The Up To Date Price
Product Specs:
| | |
| --- | --- |
| 🏷️ Name: | ⭕ Christy Mack Fleshlight |
| 📁 Type: | ⭕ Fleshlight Girls |
| ⚙️ Features: | ⭕ Amazing interior design |
| 🛠️ Materials: | ⭕ Superskin |
| 📅 Last updated: | ⭕ November 29, 2023 |
Disclaimer
Our articles feature affiliate links. If you appreciate our content and would like to show your support, you can consider buying your new sex toys using the links we provide. Every purchase made through our links helps us earn a small commission, without any additional cost to you.