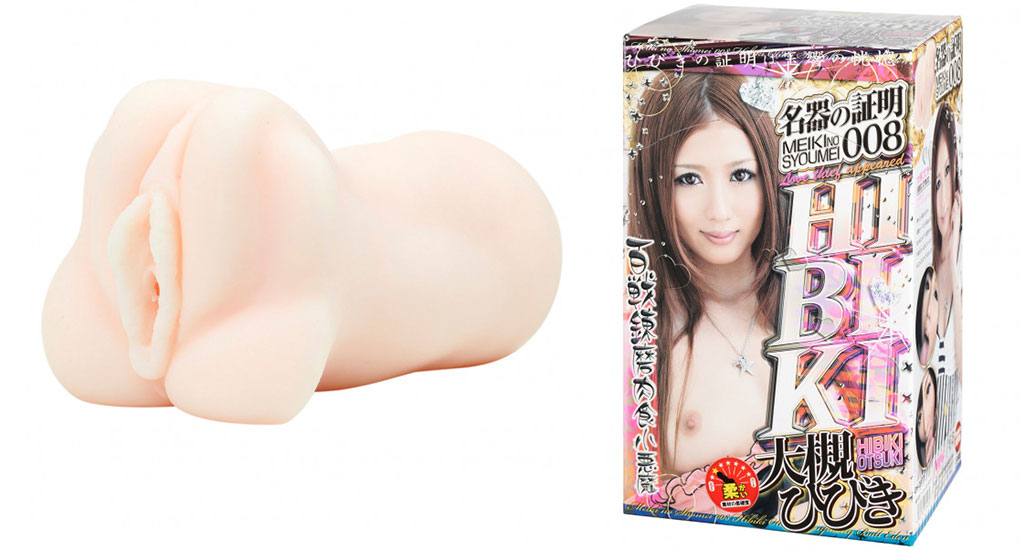 To those who aren't in the know, today's product might sound like something they came across on a Wish page – Utensil Race Proof Meiki 8 Hibiki Otsuki. And it really does look like a Wish product description. It's just a bunch of random words thrown together, right? Well, if you read my full Utensil Race Proof review, you'll see just how wrong you are.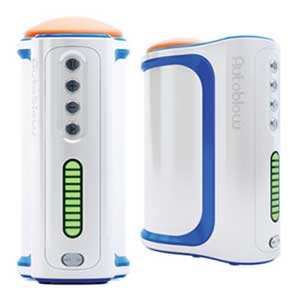 Autoblow A.I.+

Hands free blowjob toy

Heavy duty motor

Powered by artificial intelligence

Interchangeable sleeves

Body-safe materials

Plug it into any electrical outlet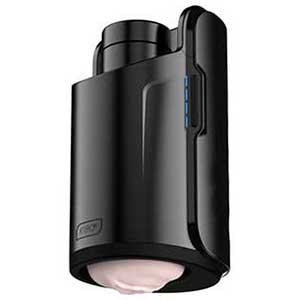 Kiiroo Keon

Automatic stroker

Sliding scale of speed

Elegant and discreet

Real-feel masturbation sleeve

Connects to video chat platform and VR porn

Easy to store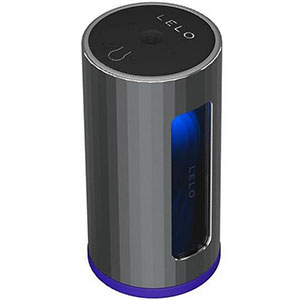 Lelo F1S V2

Hands free blowjob machine

Long-lasting charge

Fully waterproof

Powerful sensations

Realistic artificial skin material

Easy to clean

Promo Code: "HAPPYBF" - 15% Off
Although I didn't try out any of the seven predecessors, I knew I had to get my hands on the Utensil Race Proof as soon as I read the description. The toy has an impressive resume, so I had to see if it was all talk or if it really is THAT amazing.
So without further ado, let's get into the Utensil Race Proof review, shall we?
What Is the Utensil Race Proof?
Utensil Race Proof or Meiki 8 is an onahole. That's just the Japanese way of saying "fake vagina." And, if you're wondering why I didn't just say "vagina sleeve," the answer is quite apparent when you think about it. Meiki 8 is one of many toys designed and manufactured by the NPG or "Nippori Gift," a Japanese company situated in the world-famous Nippori district in Tokyo.
Given that they've dominated the onahole (and sex toy) market in Japan since 1979, I thought it was fitting to call their product by the name they've given it.
But, to avoid any confusion, let's make it as straightforward as possible. The Utensil Race Proof Meiki 8 is a vagina sleeve. NPG made it in the likeness of one of the most famous (and magnificent) Japanese adult stars, Hibiki Otsuki. Well, not the whole Hibiki Otsuki, of course; just the most crucial bit (wink, wink).
Now, I can hear you yelling at me, "Vagina sleeves are all the same; why even bother with a whole review?"
Well, my friends, first of all, you're wrong. Vagina sleeves are anything but simple, and a lot of thought goes into designing and making them. Second of all, I am a great fan of Miss Otsuki's work, so I was excited to get a closer look at her naughties (and feel, of course).
Click Here To Check The Up To Date Price
Wait, Who Is Hibiki Otsuki Again?
If you aren't familiar with Miss Otsuki, it is my pleasure to introduce you. Miss Otsuki, these are my loyal horndogs who will worship every inch of you. Horndogs, this is Miss Otsuki, a squirting marvel of the Japanese AV genre.
Now that introductions are out of the way let's see what Miss Otsuki has to offer. She's a famous actress with more than 1700 AV appearances under her belt. And, let's just be clear – everything that's under her belt is fantastic. She's been in the industry for a while now (since 2008). During that time, she managed to climb the ladder of success.
She dabbled in more than just porn (she's also a singer and has borrowed her voice and likeness to several computer games), but porn is still where she excels the most. Unlike some other actresses, she doesn't shy away from some more extreme genres, so no matter which ones are your favorite, chances are, Otsuki has done them.
Do you like S&M? Are you a fan of watersports? Do your fantasies include simulated forced intercourse? Well, you're in luck because you can find a video of Hibiki Otsuki doing all of those (sometimes even at the same time). All you need now is a toy to slide into while you're watching, right? Well, aren't you a lucky bastard, since that's exactly what we're talking about today in my Utensil Race Proof review!
So Her Vagina Is Special, Right?
Well, I haven't had the pleasure to inspect her actual vagina in person (but a guy can dream, right? I'm one flight to Tokyo away from potentially, maybe, possibly doing it.) However, if the toy is any indication, the answer to your question is an enthusiastic YES.
This vagina sleeve has maximum suction power, a fantastic twisted internal texture that includes a protruded G-spot, and a soft, supple overall appearance. If that isn't enough for you, then there really is no pleasing you! I kid, but only to a certain degree, considering how passionate I am about the Utensil Race Proof.
OK, now that you understand just how awesome this toy is, let me continue my Utensil Race Proof review and tell you what specifically makes it so.
Related
The Design
NPG doesn't always go the "realistic entrance" route, and I knew that before looking into the Utensil Race Proof. So, I was pretty pleased to see that Miss Otsuki's vagina sleeve is as realistic as they could make it. The entrance is modeled precisely after her honeypot, which is a joy to see, given how beautiful it looks on screen (and in my wet dreams).
She has a tiny clitoris that calls my tongue and protruding lips that do much more than just look good on pics and in person. They also guide your dong right into the toy and keep it there. Although the toy has a looser fit, you won't easily slip out thanks to this specific feature.
The toy is very soft. It's TPE, which makes it supple and flexible. It's light and easy to manipulate. This is a nice change because I've been reviewing some heavy toys lately, so trying out something easy on the hand was a nice change of pace. I swear to god, one of these days, I'll develop carpal tunnel syndrome just from heavy-duty masturbators that I slide up and down my dick for hours on end.
This is a case-free toy, which means there's no hard plastic shell to keep everything in place. That has both good and bad sides. The bad side is that the toy is more flexible without an outer shell. However, the lack of a shell also means the manufacturer's really had to work their hardest to make the toy shine.
And, boy, did they manage to do it! There's nothing in the way of you feeling your pocket rocket slide in and out of Miss Otsuki and the inner texture that will treat it oh-so-right.
The Specs
Although you'll see in the rest of my Utensil Race Proof review that this toy doesn't have many fancy features, it still deserves a place on my best pocket pussies list. Here's why:
It's the ideal size
The inner texture is impressive and innovative
It has an extra feature (the G-spot) that not many pocket pussies have
Is It Big? Is It Tiny? What's It Like?
Overall, Utensil Race Proof isn't a big male sex toy. That's a great feature because it made me feel like I have a monster in my pants that drags along the floor when I walk (and, yes, I realize how disturbing of an image that is, but I'm trying to be honest here!).
Miss Otsuki has around 6.7 inches in length, and, depending on how much you use it, its diameter will be between 2.7 and 3.5 inches. As you can see, the diameter changes with use, as is usual for TPE toys (especially those without a hard outer shell).
What I loved most about this toy is how light it is. It weighs around 580 grams (that's a bit over 20 ounces), so holding it and sliding it up and down your dick will be no hardship.
Show Me Those Features, Hot Mamma
Utensil Race Proof's most prominent feature is the well-thought-out design of the internal texture. The company tried its best to ensure that fucking into this toy feels as close to the real thing as possible.
The design of the inner structure is twisty and almost three-dimensional. That's supposed to mimic the real-life vaginal muscles that are naturally ring-shaped. The inside of the toy also has a few segments. There's a slightly narrower segment at the very beginning that is ideal for a teasing session. The channel then becomes a bit wider only to finish with another narrow portion that is ideal for the big finish.
Trust me; the entire toy is one wild ride you'll thoroughly enjoy.
The G-spot that I don't come across that often is swollen and protruded. You'll have no trouble finding it with the head of your dick, and it's perfectly positioned to caress and press on the underside of the head. This is a unique sensation that I can't really put into words.
Of course, we all realize that G-spots don't feel like that in real life. However, I'm prepared to "forgive" the company for straying away from their goal to make a realistic vagina if it means hitting a bump as lovely as this one is.
Click Here To Check The Up To Date Price
How To Treat Your Very Own Miss Otsuki Well
Luckily for all those who are as impatient as I am, Utensil Race Proof comes with a 2-ounce bottle of lube. That means that you can play with it as soon as you get your naughty paws on it.
Use as much lube as you think you need (but don't be stingy with it). Playing with a vagina sleeve is quite straightforward. It's just like fucking into your hand but so much better. So, use any technique you want or have found to be the most pleasing.
However, I suggest a proper cleaning before you let your Johnson explore everything that this toy has to offer. And, speaking of cleaning…
Clean Her Up Real Nice
Because the toy is TPE, cleaning takes a while longer than it would if it were a silicone toy. You can use warm water and mild soap, so you don't really need many supplies. However, after you finish cleaning it, you also have to dry the toy.
TPE has to be completely dry before you either play with the toy or store it away for future use. The company (and me) suggests that you use a blunt stick wrapped with a cotton cloth to dry the toy's insides. Don't jam it in too hard, though, because you might end up damaging the inner texture. Considering how wonderfully it treats your dick, that would be a real shame.
You might have to do the "stick" routine a few times to ensure the toy is completely dry. If it's still a bit damp after a few tries, throw some renewal powder or even cornstarch in. It will absorb the moisture and maintain the physical integrity of the toy.
OK, What's Wrong With It?
As delightful as Miss Otsuki is in person, she doesn't score a clean 10 in my book. Now, don't click out thinking only a perfect ten is worth your time. If I'm honest, very few toys got such a score in my book. I'm a picky bastard, and I nitpick until I find even the most minor flaws that I can present to you. I feel anything less than that would be a disservice to you, my loyal readers.
I want you to know everything there is about a toy (both the good and the bad) and decide if it's a good fit for you.
The Dirty Details
So, naturally, my Utensil Race Proof review has to have a "dirty details" segment. Miss Otsuki scores well on all fronts, but it also has:
A small entrance hole that you have to push through in order to get to the delicious inner texture. This feels amazing, both physically and psychologically (it makes your dick seem like a proper monster dong). However, it also means the hole will show wear and tear quicker than some others would.
A loose design that doesn't provide that "tight grip" feeling. If you're looking for something that will grab you in a vice-like way that's borderline painful, this isn't the toy for you.
A flexible design that feels amazing under the hand but makes hands-free fun a bit difficult to manage. Because the toy is so flexible and has a lot of give to it, you can't just jam it between two sofa cushions and fuck into it. You have to find a work-around in order to have a hands-free experience. I suggest two pillows that you'll weigh down with something. They won't press on the toy too much, but they'll hold it in place. You can also use the shoe method.
A Few Parting Words
I hope you enjoyed reading about my time with Miss Otsuki as much as I enjoyed writing about it. Trying this toy out was unique and wonderful, and I was dying to tell you all about it.
Although we've reached the very end of my Utensil Race Proof review, I feel as if I have much more to say about it. Well, maybe another time we can compare notes and gush together. For now, you have all the necessary details that will help you make up your mind when it comes to purchasing your very own Hibiki Otsuki (or at least a part of her).
Click Here To Check The Up To Date Price
Product Specs:
| | |
| --- | --- |
| 🏷️ Name: | ⭕ Utensil Race Proof |
| 📁 Type: | ⭕ Pocket Pussy |
| ⚙️ Features: | ⭕ Soft |
| 🛠️ Materials: | ⭕ TPE |
| 📅 Last updated: | ⭕ November 29, 2023 |
Disclaimer
Our articles feature affiliate links. If you appreciate our content and would like to show your support, you can consider buying your new sex toys using the links we provide. Every purchase made through our links helps us earn a small commission, without any additional cost to you.