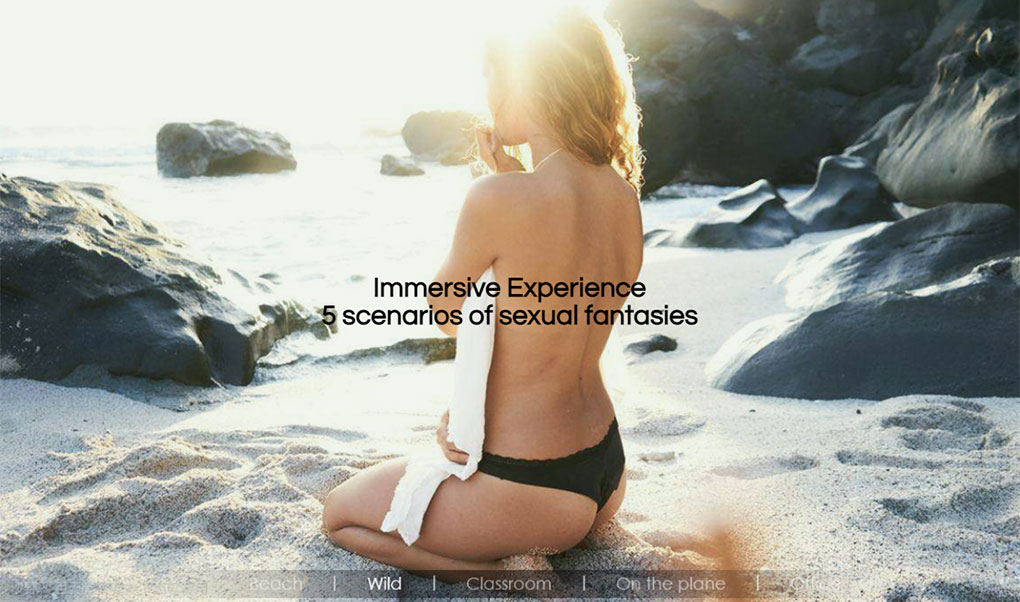 I'll start my Svakom Alex review by asking you what the company asks their clients. So, are you ready to explore the wankland? If you gave an enthusiastic YES, then you're in for a treat. The toy I prepared for you today really will take you on a wild ride through the land of self-pleasuring.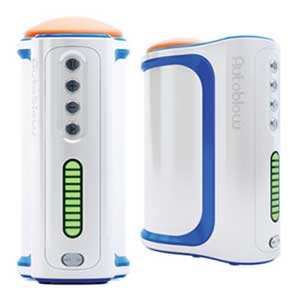 Autoblow A.I.+

Hands free blowjob toy

Heavy duty motor

Powered by artificial intelligence

Interchangeable sleeves

Body-safe materials

Plug it into any electrical outlet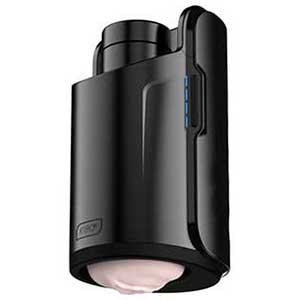 Kiiroo Keon

Automatic stroker

Sliding scale of speed

Elegant and discreet

Real-feel masturbation sleeve

Connects to video chat platform and VR porn

Easy to store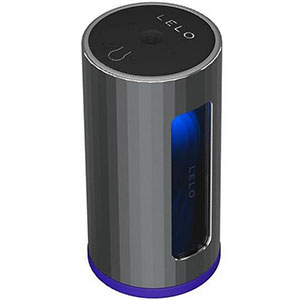 Lelo F1S V2

Hands free blowjob machine

Long-lasting charge

Fully waterproof

Powerful sensations

Realistic artificial skin material

Easy to clean

Promo Code: "HAPPYBF" - 15% Off
Now, I try to be as adventurous as I can. I like to showcase a variety of toys on my blog. That's why I jumped at the chance to review a toy from a company that hasn't been on my repertoire before. I actually didn't know much about this particular brand before. I knew they won many awards in the past and had a stellar selection of female-oriented toys. So I did a bit of research to see how they fare compared to my favorites.
Some of you know that I'm a huge fan of brands that take a different spin on sex toys. Innovative designs are my jam (shout out to Tenga and all the wonderful things they do)! So I was interested in seeing how Svakom ranks on my "genius toy-maker" scale.
About Svakom
The first surprise was that Svakom has almost a decade of experience under its belt. In their own words, the company founders realized there was a gap in the market and were quick to fill it. They have four core values – care, elegance, fashion, and intelligence – and I'm happy to say they stick to them when making their products.
And, if you heard about the selfie stick turned vibrator and giggled at the thought that of course someone made that sex toy, then you already heard about Svakom. They were the pioneers that gifted us with the smart camera vibrator. So, they are at the very top of my scale already.
But, today, we're talking about their Alex, so let's get into that, shall we?
What Is Svakom Alex?
Svakom is mainly known for female toys. So a male masturbator from the Svakom R&D team tickled my imagination.
This toy has the official name of Svakom Alex Thrusting Rechargeable Penis Masturbator. It sounds like a mouthful, and I dare you to say it three times out loud! However, as always, I'm willing to forgive a silly name as long as the toy does its job well (in other words, as long as it treats my Pocket Rocket nicely and milks it for all its worth).
So, Alex is a masturbator. However, Svakom always seems to go a step further, which is why they made this masturbator an automatic thruster. That way, we can all put our hands behind our backs and enjoy a hands-free pumping experience. Well, not really, as no toy can suspend gravity, so we'll have to provide at least a bit of support to all automatic thrusters. Nevertheless, it's better than pumping by hand (much, much better).
Alex has a complex inner structure that moves in all the right ways, making the experience that much better. It's not just your run-of-the-mill masturbator, you know.
Click Here To Check The Up To Date Price
What Makes It Special?
If we're talking about the exact features that make Alex extraordinary, I'll give you two (for starters):
7 modes of auto-thrusting
5 modes of audio experience
Does that sound like something you're interested in? Yeah, I thought so. As I said, Svakom went above and beyond to make sure your fantasy, no matter what it is, seems more like reality than anything else.
I always enjoy toys that have extra features, and the audio feature of the Alex is terrific. I also like that there are options to choose from. Not everyone likes hearing the same thing when they jerk off (and some like complete silence), so variety is always a welcome trait.
Svakom Alex Review – The Design
When it comes to the design, I tip my hat to Svakom. Although I'd agree that the masturbator looks like a blender, at least it doesn't look like a piece of alien technology that will swallow my dick or send it into oblivion. So, I'm counting the overall look as a plus.
Like most masturbators, Alex has a hard, ABS-plastic outer shell, and a soft inner sleeve. However, things aren't that simple. The inner sleeve has an intricate, complex technology that mimics a grabbing sensation. It's an ultra-soft TPE that feels almost like the real deal.
I'd have preferred a sleeve made out of silicone. Silicone is easier to clean and possible to sterilize. But apparently, that's asking for too much, as I rarely come across a toy that ticks all of my boxes. So, I don't hold this particular feature against Svakom, as it's a rare blemish on their overall record.
When it comes to the general appearance, Alex looks elegant and sleek. It's much lighter than I thought it would be, and the plastic outer shell is shiny and glassy, so the toy looks very high-end.
Aside from that, I really appreciate that the toy isn't wobbly. Sometimes toys that have two parts that connect to each other, as Alex does, can be a bit unbalanced and rickety. There's nothing worse than having the two connecting parts rattling against each other when you take the toy in hand. It's disheartening and doesn't really put you in the wank mood, does it?
Related
Svakom Alex Review – The Specs
As is usual, we'll move on with my Svakom Alex review onto the specs. Now, Svakom claims they've done extensive scientific research to ensure that the dimensions and specs of Alex are optimal.
Now I don't know about you, but I'm always skeptical when a toy company says they've done scientific research. It's not that I don't believe them; it's just that it sounds silly to my horndog brain. I also imagine a bunch of white-coats discussing dong length and girth in their serious smart-sounding voices, and I burst into giggles.
Nonetheless, the research is there, and it led to some design decisions. Let's see what they were!
The Size
If you ever wondered what the ideal length of a masturbator was, wonder no longer! The Svakom team of scientists say it's 13 inches. So, Alex is exactly 13 inches long, and it has a girth of 3.8 inches.
Now, don't worry; I'm talking about the entire masturbator here. Science doesn't expect you to have a 13-inch schlong. The inner sleeve has a much more humble 5.5-inch length and an opening that's just shy of 1.3 inches. The opening, as the entire sleeve, is stretchy enough to accommodate for your girth (no matter what it is).
The 5.5-inches of the inner sleeve are apparently enough for everyone, but I can already see that quite a few members of my audience will whine about not being able to sheath their sword to the hilt.
Well, what can I say? If your Sexcalibur is really the most sensitive at its base, then maybe consider another product. And if you're like the rest of us and like to focus on the head and just below, then you'll be fine. And with hour-long battery life, I'm sure Alex will get you where you need to be going.
I already mentioned that Svakom Alex is relatively light. Considering its impressive size, it feels much smaller in hand. A 13-inch toy doesn't sound like it's enormous until you hold it in your hand and push it onto your dick. Anyway, it weighs 3.5 pounds.
Considering that my play sessions can last a bit (even a few hours, when I'm testing a new toy), I appreciate the lightness. After all, my five-fingered friend can get quite tired after a while, and, even though I have two of them, anything that lightens my load is a welcome feature.
The Features
And speaking of features, let's see what Alex is packing, shall we? Before we do, however, I just have to say that for such an affordable automatic thruster, Alex has a wider range of features than I dared to hope.
The Inner Sleeve
I know I mentioned it already, but the sleeve is really something else. It's made out of soft TPE, and it mimics a grabbing feature. That's to do with the spiral-like design that is reminiscent of a twist-and-tug move we all know too well.
Trust me, no matter who did that particular move on you, their hand hasn't been as soft as Alex's inner sleeve. I know I often moan about TPE, but even I have to admit it has some advantages that no other material can offer. The silky softness of the sleeve will feel like heaven on the sensitive surface of your one-eyed monster, and you'll feel like you dipped it in honey rather than a rubber-like sleeve.
Of course, that can only happen if you apply enough lube. Luckily, Svakom ships some of its lube along with the toy, so you're all set to start your adventure as soon as you unpack this bad boy (and charge it, but we'll talk about that a bit later).
The sleeve is also textured, and it has quite big ridges on it that will stimulate you as the sleeve is thrusting on and off your yogurt-slinger.
The Thrusting Modes
Svakom Alex has seven different thrusting modes. Now, before anything else, I have to tell you that all seven modes are extra powerful. Seriously, I tried this toy on one of my suction cup dildos, and it peeled that baby right off the table and sucked it in. I did go all the way to the most powerful mode in order for that to happen, but it was still impressive.
So, if you aren't a fan of powerful thrusting or deep sucking, then you might want to stick to the lower intensity modes. Alex has something for everyone, but none of its modes are what I would call "weak."
The Audio Feature
The audio feature that provides an immersive experience is probably my favorite. It has five different modes, which means you can pick among five different voices that will dirty talk to you while you're wanking.
And, if you're worried about the volume, don't be. If you don't have enough privacy to use this feature in fear of being overheard, Svakom has your back. Next to the charging port, you'll find a standard jack that allows you to plug your headphones in. That way, you can enjoy Svakom Alex in its entirety without worrying about nosy (or is it ear-y?) roommates or family members.
The speaker that will enrich your wanking experience is located on the bottom of the toy (that's the part that will be up once you slide the toy on your dick). Granted, it leaves a bit to be desired when it comes to audio quality. But then again, we're not here to judge male sex toys based on their speakers, are we? The meaning and dirty talk come off more than clear, so this feature is another plus in my Svakom Alex review.
The Twist-and-Lock Feature
All the toy's components come with a twist and lock feature. The top part of the outer shell and the inner sleeve are easy to put on and remove. All you have to do is twist and lock them (or unlock them).
Click Here To Check The Up To Date Price
How to Play With Your Svakom Alex?
Alex is a straightforward toy. It has three buttons on the front and two exit holes on the back. Those are for the charging port and headphones, as mentioned.
As for the buttons on the front, those are the power button, the audio feature button, and the button that lets you go over thrusting modes. Simple, right?
To play with your Alex, charge it and clean it first. Then, apply lots of lube to the inner sleeve, slide it down your dick and press the power button for three seconds. If you don't want to get the surprise of your life, then you can press the power button while the toy is still in your hand. However, doing it the other way around is more fun because the thrusting starts automatically, and the toy doesn't ease you into it!
Anyway, once you've gotten comfortable, just use the two remaining buttons to shuffle through the thrusting and audio modes until you find the combo that works for you.
Cleaning Time!
Thanks to the twist and lock feature, the cleaning is just a matter of unlocking the inner sleeve and cleaning it with soap and water in the bathroom. You can also use a sex toy cleaning product if you have it on hand.
OK, Give Us the Deets! What's Wrong With It?
As magnificent as this toy is, my Svakom Alex review can't come to an end without me pointing out some flaws. Luckily, Alex doesn't have many, but the ones it does have really rubbed me the wrong way (get it? They rubbed me!).
You get one full hour of playtime, which is amazing. However, it takes the toy five whole hours to charge.
The thrusting is powerful, which has an unfortunate side effect in terms of noise. There's really little chance of you rubbing one out on the down-low. Everyone will hear the mighty Alex do its thing.
Because thrusting is so powerful, you need to hold the toy at all times. The fact that it's quite big doesn't help either.
A Few Parting Words
And just like that, we've reached the very end of my Svakom Alex review. Did you enjoy the journey? I hope you did because you're the reason I put so much effort into my reviews. If you've used Alex before, feel free to share your thoughts with me!
Click Here To Check The Up To Date Price
Product Specs:
| | |
| --- | --- |
| 🏷️ Name: | ⭕ Svakom Alex |
| 📁 Type: | ⭕ Male Masturbator |
| ⚙️ Features: | ⭕ 7 Modes Of Auto-Thrusting |
| 🛠️ Materials: | ⭕ Silicone / ABS |
| 📅 Last updated: | ⭕ January 2, 2023 |