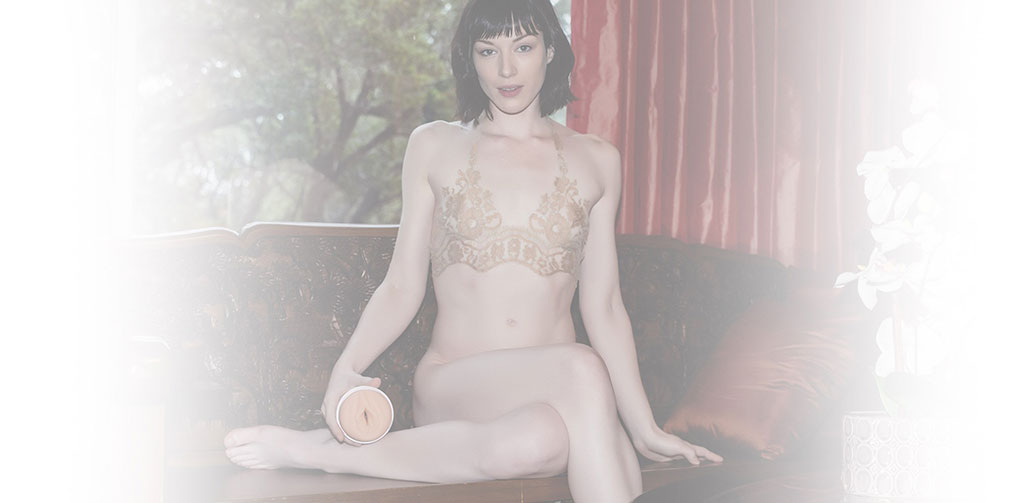 After many talks about Fleshlight products that blew my mind, such as the Fleshlight Fleshpump and the Quickshot Launch, the time has finally come to present to you my all-time favorite Fleshlight toy. And I know some of you might nag me because it's not like I'm inventing fire over here. As some of you might know (or have strongly suspected, given that this is a Stoya Fleshlight review), my fave is also an absolute fan-favorite. Hence, one might call me unimaginative.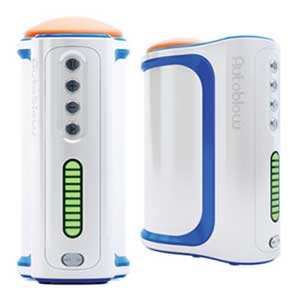 Autoblow A.I.+

Hands free blowjob toy

Heavy duty motor

Powered by artificial intelligence

Interchangeable sleeves

Body-safe materials

Plug it into any electrical outlet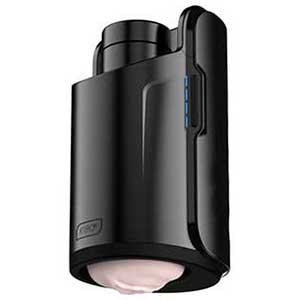 Kiiroo Keon

Automatic stroker

Sliding scale of speed

Elegant and discreet

Real-feel masturbation sleeve

Connects to video chat platform and VR porn

Easy to store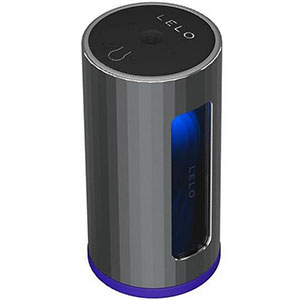 Lelo F1S V2

Hands free blowjob machine

Long-lasting charge

Fully waterproof

Powerful sensations

Realistic artificial skin material

Easy to clean

Promo Code: "HAPPYBF" - 15% Off
Yes, I'm just like millions of men out there; sue me! Listen, there's an excellent reason (or even a couple dozen of them) why Stoya reigns supreme in the Fleshlight Girls category, and I'm about to lay them all out for you. By the end of my Stoya Fleshlight review, you'll be a changed man!
Who Is Stoya And Why Are You So Nuts About Her?
Well, since it's right there, I'll say it – I'm nuts about her because she makes me nut like no other can. Look, when it comes to porn stars, we all have our preferences. And, it might surprise you that my preferences are actually busty blondes. Being a petite brunette goddess with small tits and a huge personality, Stoya is a Joker in my wanking deck of cards.
But that was always her spiel. She's an alt model that managed to elbow her way into mainstream porn while dominating some fringe categories. She's a bad girl we love to love and watch do kinky hot stuff.
Anyway, even though she started as "just" a porn actress, today, Stoya is much more. She's a columnist, a porn website owner, and an entrepreneur. She's also one of the best Fleshlight Girls, so let's get into that.
What Is The Stoya Fleshlight?
As many of you know, back in 2008, the Fleshlight team got the bright idea to have porn actresses model for the orifices of their masturbators. The subsequent line of sex toys for men was a huge success, and one of the most popular ones is Stoya.
Even if she isn't someone's favorite, everyone has to admit that her texture has the most amazing name. Stoya the Destroya inspires and thrills me. In a sea of unimaginative names, she stands out like a beacon of light.
What Makes It So Special?
If I had to boil down my entire Stoya Fleshlight review into two words, they would be tightness and sex appeal. OK, that was three words, but you get it. Stoya's Fleshlight is unique because her lady sleeve is so tight, you might confuse it for a butt sleeve. And don't even get me started on the appropriately named EPIC butt sleeve. It's a world-changer, for sure.
Aside from the tightness, Stoya has one of the most beautiful pussies in the industry. And given how Fleshlight shoots for (and reaches) insane levels of realism, the end product is a gorgeous Fleshlight that feels like heaven around your Rocketman.
Click Here To Check The Up To Date Price
The Design
All Fleshlight Girls have a similar design (when it comes to the overall appearance). However, that doesn't mean it's nothing to write home about. The Fleshlight brand has been in the game for almost 25 years, and during that time, they brought the Fleshlight to absolute perfection.
Like most Fleshlight Girls, Stoya the Destroya has a white ABS plastic outer shell and a Superskin sleeve. The white color is somewhat of a signature for the Fleshlight Girls collection, and even though I prefer black toys, I'm not mad at it at all.
Furthermore, just like any other Fleshlight, Stoya has a no-nonsense yet ingenious design. The plastic shell is easy to grip and ergonomic. Your hand won't slip even if you smear lube all over it, so you can thrust to your heart's content without stopping.
Related
The Specs
Stoya the Destroya has four parts:
Top cap (that protects it when you aren't using it)
Sleeve (the delicious insides)
Outer shell (sturdy ABS plastic)
Bottom cap (that you can twist for more suction)
This is also relatively standard for all Fleshlight Girls. Although some girls are a bit bigger or smaller, the size is pretty standard across the entire line. Not Stoya, though; she has the standard 9.5 inches, with 8.5 of those being insertable. The maximum circumference of the toy is 7 inches. So, she's pretty accommodating.
However, as you'll see in the second part of my Stoya Fleshlight review, this toy is quite tight. So some girthier guys might find her uncomfortable. If that's the case with you, I suggest using more lube and definitely opting for the lady sleeve. And, speaking of that, let's see what it's packing!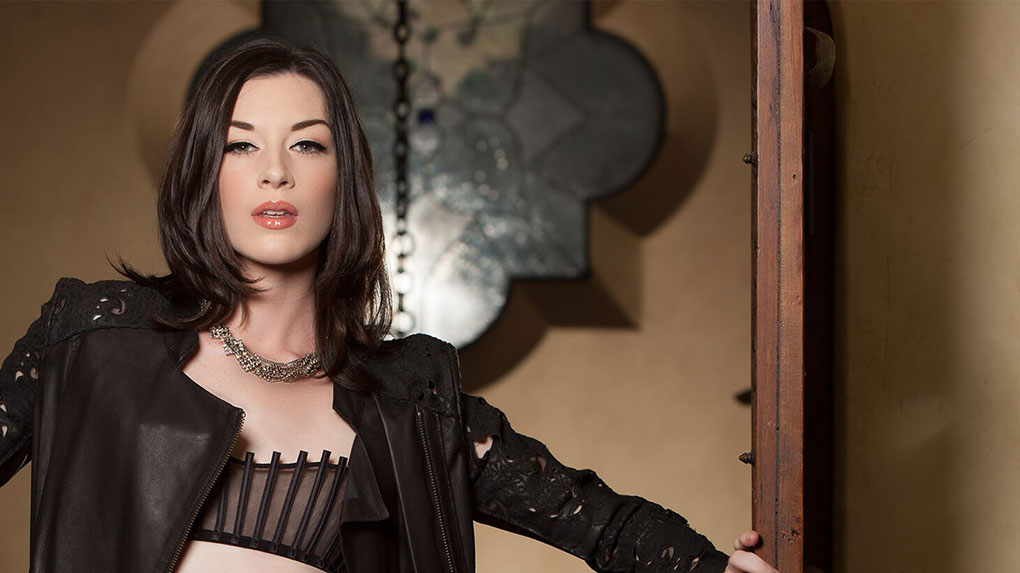 Lady Sleeve (Destroya)
First of all, the Destroya sleeve begins in the most beautiful way – with the sigh of an exact replica of Stoya's labia. As I already mentioned, it's gorgeous, and the Fleshlight even has her signature on the side of the orifice.
The entry is quite tight, only 0.4 inches, so brace yourself before you slide your yogurt slinger in. As soon as you dip it in, you'll see (or rather feel) exactly why Stoya is one of my favorites.
The Chambers Of Glory
Her lady sleeve has three chambers and three passageways. I'm not gonna lie; some of the chambers look like alien jaws. In normal conditions, I'd never thrust anything in it, let alone my most prized piece of anatomy. But we must be brave, so inside we go. Glory awaits!
Anyway, the first chamber is somewhat standard. It has deep concentric ridges, and it gets less narrow as you go further inside. However, considering how tight the entire sleeve is, don't expect this to give you any breathing room. After that comes the first passageway; a narrow corridor with huge bumps. I love this particular passageway because thrusting the head through it is pretty much a religious experience. The bumps are large enough to massage me in the right way.
The Hall Of Fame
After you get past that, you enter the second chamber or, as I like to call it, the Hall of Fame. This chamber is probably what inspired the name Destroya in the first place, given that it has ridges that look like aggressive teeth. Don't be scared; the teeth feel amazing. They are at an angle and congregate towards the very center of the chamber, which means you'll feel each and every one of them.
When you first use the Stoya Destroya, and don't nut as soon as you hit this particular chamber, then you're a bigger man than I am because that's exactly what happened to me. It was a long time ago, but I still remember it fondly. It was the first time I filled up Stoya to the brim, after all.
Anyway, after the second chamber comes another passageway that's tighter than the previous one, and that leads into the final, round chamber. The third chamber has a similar design to the second one, but the angle of the teeth is different, so the sensation will be as well.
Finally, we get to the last narrow passage that is the perfect place to jizz, if you can reach it. The texture is less intense than in the previous two chambers, but the tightness is out of this world.
Butt Sleeve (Epic)
Some of you might remember that I mentioned the Epic texture in my Flashlight Girls blog as one of the tightest on the market. It's full of bumps and ridges that aren't as prominent as they are in the lady sleeve. Of course, that's a good thing because, if they were, there would literally be no room for your Sexcalibur.
With six different chambers, a narrow opening, and an overall narrow design, Stoya's butt sleeve is a perfect choice for those who like to feel like their dicks are fighting their way through a war to nut.
Click Here To Check The Up To Date Price
How Does Stoya Feel?
Aside from being super realistic outside, fucking into Stoya isn't like anything you ever felt in real life. She's tight and, although her lady sleeve eases you into it, she'll make you nut sooner than you want. But then again, it's not like you're buying a masturbator for that real-life feeling, are you?
This Fleshlight toy has a lot going on, so I didn't really feel every chamber or passageway when I first tried it out. However, with further use, I discovered pretty much everything the toy has to offer. It's a lot, and you can't experience it all at once, but that gives the toy versatility, which I appreciate.
Stoya feels amazing, and she's Fleshlight's bestseller for a reason. Both the lady sleeve and the butt sleeve are a dream come true for me, and I'd recommend her to anyone in a heartbeat.
Is She THE Perfect Girl?
In theory, yes. However, in practice, Stoya has some downsides that I simply can't omit in my Stoya Fleshlight review.
First of all, the cleaning isn't a wham-bam-thank-you-ma'am sort of a deal. It actually takes a while to clean both sleeves. Because the ridges and bumps are so prominent, you need to take your time to ensure your spunk doesn't stay behind and ruin the experience for you next time.
Aside from that, although I enjoy the tightness, some guys find Stoya to be too tight, even in the lady sleeve version. And, if they are short, they also can't really enjoy everything she has to offer. However, considering that her second chamber is the best one, I don't think this is a dealbreaker even for those packing a short sword or a dagger rather than a longsword.
Click Here To Check The Up To Date Price
Product Specs:
| | |
| --- | --- |
| 🏷️ Name: | ⭕ Stoya Fleshlight |
| 📁 Type: | ⭕ Fleshlight Girls |
| ⚙️ Features: | ⭕ Cuction Control |
| 🛠️ Materials: | ⭕ Superskin |
| 📅 Last updated: | ⭕ November 29, 2023 |
Disclaimer
Our articles feature affiliate links. If you appreciate our content and would like to show your support, you can consider buying your new sex toys using the links we provide. Every purchase made through our links helps us earn a small commission, without any additional cost to you.