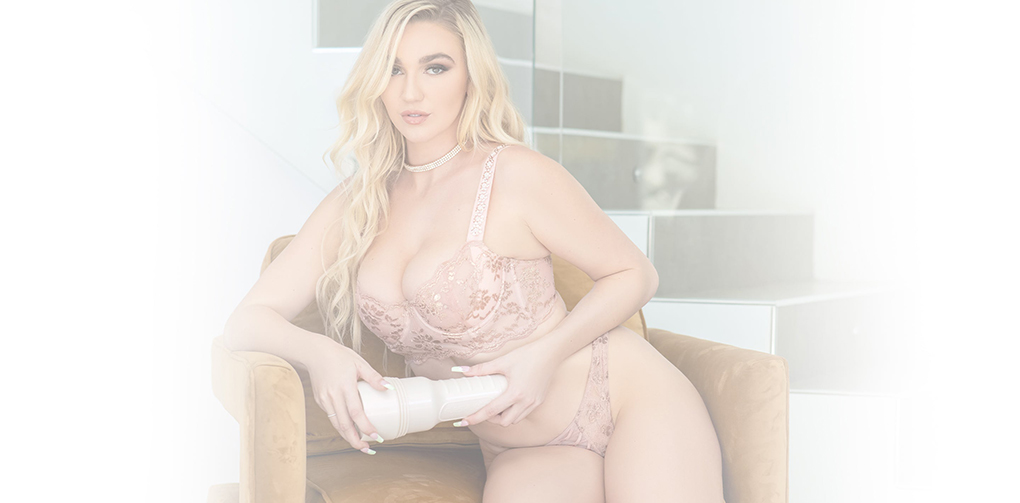 Are you looking for an angel that gets a bit devilish once she's in between sheets? So did I! That's how this whole Kendra Sunderland Fleshlight review happened!
Those of you who follow me already know that I simply adore Fleshlight Girls. If I could, I'd review each and every one. However, with over 200 models available (and so many other sex toys demanding the attention of my pocket rocket, that's simply impossible.
That's why I only review the ones that take my breath away. And our little angel, Kendra Sunderland, is definitely one of them.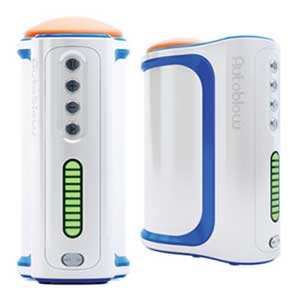 Autoblow A.I.+

Hands free blowjob toy

Heavy duty motor

Powered by artificial intelligence

Interchangeable sleeves

Body-safe materials

Plug it into any electrical outlet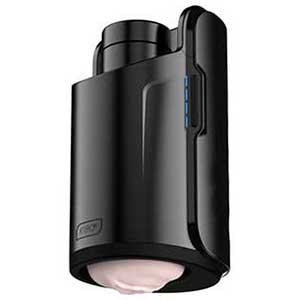 Kiiroo Keon

Automatic stroker

Sliding scale of speed

Elegant and discreet

Real-feel masturbation sleeve

Connects to video chat platform and VR porn

Easy to store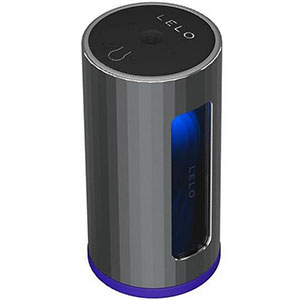 Lelo F1S V2

Hands free blowjob machine

Long-lasting charge

Fully waterproof

Powerful sensations

Realistic artificial skin material

Easy to clean

Promo Code: "HAPPYBF" - 15% Off
Who Is Kendra Sunderland?
A petite atomic blonde with breasts the size of average watermelons, Kendra is a porn star that's been gracing our screens since 2016. That year, she signed with Vixen and, no later than next year, became their top Vixen Angel.
Those of you who know a thing or two about Vixen girls probably understand that the title of the Angel of the year goes to the most popular, hardworking girl. And Kendra really does work hard! If nothing else, she carries her ginormous, 32G-sized breasts around with her at all times. That can't be easy! Oh, but it's a joy to look at them jiggle when she's bouncing on the beaver basher of the day.
Kendra has bleach blond hair, but that's just about the only thing about her that's fake. Her charisma, talent, and tits are very real, which is why she's often voted as the fan-favorite porn star of the Vixen brand.
What Makes Her Special?
I mean, are the G-sized titties not enough? I'm kidding; I know you're wondering about the actual Fleshlight. Well, as always, there are pretty good reasons I chose to write this Kendra Sunderland Fleshlight review.
First of all, let me tell you straight away that Kendra only has one available sleeve. Unlike some other girls, like Stoya, Madison Ivy, or Jena Haze, Kendra only has a lady sleeve.
Still, that doesn't make her any less attractive. In fact, her lady sleeve was done so beautifully that it might be enough. It's definitely in my top five Fleshlight sleeves.
But let's keep this Kendra Sunderland Fleshlight review going and see what all the fuss is about, shall we?
Click Here To Check The Up To Date Price
The Full Rundown
Ever since the Fleshlight brand got the bright idea to model their toys after porn stars' labias back in 2008, the brand has taken the market by storm. Now, don't get me wrong. They've been insanely popular even before this move. However, this switch put them on the very top. What's more, they are constantly improving their products and adding to their already massive collection of Fleshlight Girls. That means that I always have something to review, and you always have something new to stick your schlong into and enjoy.
Today on the menu, as mentioned, is Kendra Sunderland. Her sleeve, the Angel, has a very attractive opening (Kendra has a pussy to die for) and a texture that will make you squirm. The name is a bit unimaginative, especially compared to some other Fleshlight Girls (like Stoya's Destroya, for example), but it's fitting. Since Kendra is one of the leading Vixen Angels, it was only logical that her sleeve dons the same name.
But the name is pretty much the only uninspired thing about this toy. I've taken the Angel sleeve for a test drive (or a dozen), and I have some things to report. So without further ado, let's see what Kendra is like in bed!
The Design
Just like all other Fleshlight Girls, Kendra will arrive at your house in a discreet package. Once you open it, you'll see the much more elegant box that houses the treat you've been waiting for – Kendra's Fleshlight.
The package includes all the standard items – a manual, some lube, and, of course, the toy.
Kendra's Fleshlight was designed to fit into the existing (massive) Fleshlight Girls collection, which means she looks like pretty much any other Fleshlight. That, of course, is only the case until you uncap that beauty and feast your eyes on the delicate pink lips of Kendra's labia.
Aside from having tits bigger than her head, Kendra also has one of the prettiest pussies in the business. Therefore, having an exact replica of that beauty is definitely appealing. Of course, right next to the pussy lips is Kedra's signature. If you've never had the pleasure of holding a Fleshlight Girl in your hand, the signature is a pretty standard accessory, so it's to be expected.
The Material
Once you see the delicious-looking labia of Kendra's Fleshlight, you'll naturally want to touch it. Once you do, you'll feel under your hands the softest and most skin-like material in the business. The Fleshlight brand has a lot of things to offer to its clients, and its signature material is the best thing in its arsenal.
The soft TPE material has a secret recipe, but we know that it doesn't contain any latex or phthalates. Therefore, it's completely body-safe.
The other shell of the toy, or the thing that makes it look like a flashlight, is made out of high-quality ABS plastic. That makes the toy sturdy and durable enough to protect the delicate sleeve within.
The Size
All Fleshlights come in a standard size that's just a bit over 9 inches. The sleeve itself is 9 inches long (that's the insertable length). So, clearly, the toy is quite accommodating, even to those with monster dongs of 9 inches.
And, if you're on the girthier side of the spectrum, don't worry. Kendra can take up to 7 inches in circumference. If you have more than that, I'm not sure what to tell you except that Kendra (and probably many other girls as well) isn't the right choice for you.
Related
The Angel Sleeve
Now that we've gotten the technicalities out of the way, let's get right to the juiciest part of my Kendra Sunderland Fleshlight review – the sleeve!
The Angel sleeve has a total of five different chambers. Each of these chambers has a unique texture that will squeeze your pecker and blow your mind. Let's take a look!
The First Chamber
The Angel sleeve starts strong. After the very tight entrance, you'll push your way into the first chamber, which has spiral-like ridges in it. They are big enough for you to feel the pattern and will massage the head of your dick nicely.
I liked this chamber a lot, especially because it's one of the tightest chambers in the entire sleeve. However, I had to keep pushing to see what awaited further inside.
The Second Chamber
Giving you a bit of a reprieve from the previous tight texture, the second chamber is full of small, triangular nubs. They aren't big enough to be individually felt. However, they work together in harmony to provide sensations you've never felt before.
The Third Chamber
Widest of them all, the third chamber offers you plenty of breathing room. However, you can still clearly feel the texture, which consists of spirals that are similar to those in the first chamber.
The Fourth Chamber
If you're lucky enough to reach the fourth chamber, you'll feel big rectangular nubs rub against the head of your pocket rocket. They are arguably the best texture in this entire sleeve. Of course, that's an entirely subjective opinion on my part (so feel free to tell me if you disagree).
The Final Chamber
Finally, if you've been hiding an Anaconda in your pants, you'll reach the fifth and final chamber. It's the perfect place to stick the head of your dick into and spill your entire load. It's more narrow on the lower end than it is up top, which means that it's much tighter than the previous chamber. That will feel amazing, especially if you're nearing the end of your playtime with Kendra.
Click Here To Check The Up To Date Price
Is She Angelic All Over?
Of course, as always, I can't end this Kendra Sunderland Fleshlight review without giving you a quick overview of everything I loved and everything that sucked (in all the wrong ways).
Overall, I'd say that Kendra is an amazing gal that will treat you right. However, I can't really say that she's perfect because no toy is. So, let's take a quick look at her pros and cons.
The Pros
The Angel sleeve has an amazing texture. The five chambers are almost completely different from one another and offer a variety of sensations.
Like all other Fleshlight Girls, Kendra can accommodate pretty much everyone, no matter the size.
The sleeve is great for anyone who wants to edge themselves or have their partner torture them with a stunning handjob without letting them come. The middle texture is not as tight as the rest, which means you can "hide" in it when you feel like you're getting too close to the finish line too soon.
The Cons
The best texture (at least for me) is at the very end of the sleeve. Not many men can reach that far. Of course, that doesn't take away from the overall amazing feeling the sleeve provides.
Because it has a lot of nooks and crannies and a super tight final chamber, the sleeve is a bit difficult to clean.
A Few Parting Words
Thanks for sticking with me all the way to the end of my Kendra Sunderland Fleshlight review! I've loved taking Kendra for a spin in order to see if she's worth the fuss or not, and I have no doubt she'll be a great addition to anyone's collection. She's fun to play with and will grip your Sexcalibur like no other before, so proceed with caution.
Did you like the Kendra Sunderland Fleshlight? If so, drop me a message, and we can compare notes!
Click Here To Check The Up To Date Price
Product Specs:
| | |
| --- | --- |
| 🏷️ Name: | ⭕ Kendra Sunderland Fleshlight |
| 📁 Type: | ⭕ Fleshlight Girls |
| ⚙️ Features: | ⭕ Amazing Textures |
| 🛠️ Materials: | ⭕ Superskin |
| 📅 Last updated: | ⭕ September 16, 2023 |
Disclaimer
Our articles feature affiliate links. If you appreciate our content and would like to show your support, you can consider buying your new sex toys using the links we provide. Every purchase made through our links helps us earn a small commission, without any additional cost to you.