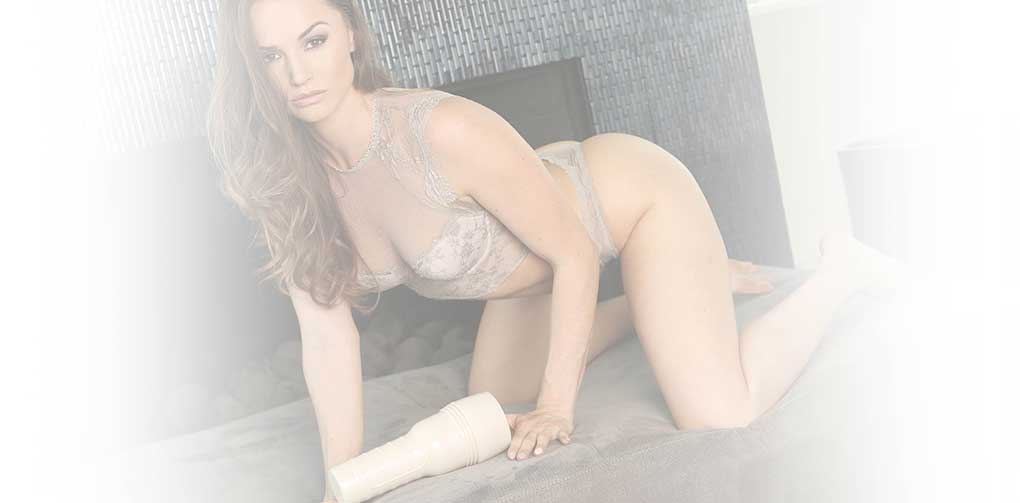 To quote the famous words of the esteemed and venerable mind of our generation, one George Joji Miller, "gimme dat puuuuuuuuu-say!" That would be the appropriate reaction of any male who wants to sink his member into something moist, tight, and soft, but has no access to an eager lady. Instead, he has to settle for a Fleshlight. But I know from experience that you don't have to "settle" for a Fleshlight, since modern Fleshlights are an absolute wonder. In fact, the brand has been manufacturing an entire line of products based on some of the most popular adult performers of today. And if you couldn't guess from the title "Tori Black Fleshlight Review", the item I'm about to describe is one such product. It's a nifty little fleshlight that looks like the stunning labia of none other than Tori Black herself.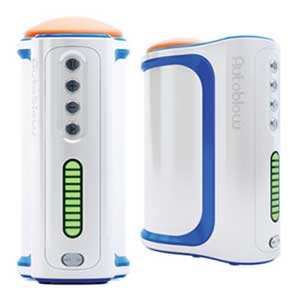 Autoblow A.I.+

Hands free blowjob toy

Heavy duty motor

Powered by artificial intelligence

Interchangeable sleeves

Body-safe materials

Plug it into any electrical outlet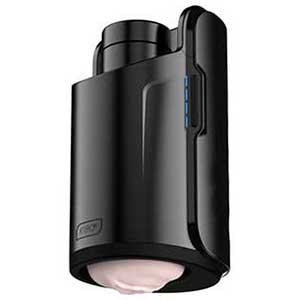 Kiiroo Keon

Automatic stroker

Sliding scale of speed

Elegant and discreet

Real-feel masturbation sleeve

Connects to video chat platform and VR porn

Easy to store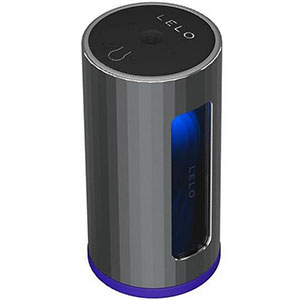 Lelo F1S V2

Hands free blowjob machine

Long-lasting charge

Fully waterproof

Powerful sensations

Realistic artificial skin material

Easy to clean

Promo Code: "HAPPYBF" - 15% Off
For this review, I've focused on both variants of the Tori Black Fleshlight: the Torrid and the Sultry (a.k.a. the Lady and the Butt). And while we're talking about two different holes, the overall verdict is fairly similar for both.
Now, without further ado, let good old Mark tell you about Tori Black's holes.
Meet Tori Black
What can be said about Tori Black that hasn't already been covered by some of the most prominent names in the world of adult film? This stunning beauty, real name Michelle Chapman, was born in 1988, in Seattle. While studying journalism in college, she saw an ad for an adult talent agency eager to find new female performers. Considering she was in the business of finding a job, she went in for an interview and the rest is history.
And speaking of history, Black made it by becoming the first performer to win the AVN Female Performer of the Year award no less than two years in a row, in 2010 and 2011. Interestingly, she had also won two back-to-back XRCO awards during the same two years, in the same category no less. That's no small feat for someone who was still fairly new to the industry.
Black still performs, now in her late 30s, and is a mother of two. Like many other famed adult actresses, she partnered up with Fleshlight in order to provide the likeness of her privates to a product. And considering how many fans she has, this decision was a slam dunk. After all, many men, myself included, would die to have sex with an AVN Female Performer of the Year, especially one who managed to win two times in a row.
Love at First Tight? First Impressions of the Tori Black Fleshlight
Of course, this is not a review of Tori Black herself, as much as I wish it was. Rather, I'm covering the cocksleeve that bears her vagina's presence. So, how does it fare at first glance, you may ask?
In order to answer that question, among others, I placed an order for the Tori Black Fleshlight on one crispy Monday afternoon. By Thursday morning, just as crispy, mind you, I'd received a nice, discreet package, wrapped so well nobody could tell what was inside. If there's one thing I love about Fleshlight, it's that they always take the anonymity and discreteness of their customers into account.
Tearing into the box, I spotted a slender, elegant shape with a neat silicone top. That was my Fleshlight, in its full glory. And when I took that first look…well, I kind of got what I had expected.
As useful as Fleshlight products are, they don't offer too much variation when it comes to the basic design. A hard plastic outer casing that houses a silicone sleeve — that's roughly it. Now, don't understand this sentence as a criticism of the company, or even the product. As I said, I find Fleshlight sleeves to be some of the best in the business. My reaction is simply expected since I've been through so many fleshlights in my day that they all start to blend in.
In other words, the first impressions are more or less expected. So, it's time to explore some more and see if Tori Black would be proud of this approximation of her tight holes.
Click Here To Check The Up To Date Price
Deeper Into Tori Black's Fleshlight
As Shapely a Shape as Tori
First, we must examine the tip. As is now tradition with Fleshlight products, the entrance to the item resembles the privates of the porn star. And I can't get over how cute those little labia flaps look! I swear, if they ever made an advanced Fleshlight for oral pleasure that imitates the sensitivity of a vagina, I'd buy a Tori Black version in an instant. Those flaps just look nibble-able!
But enough about my salivating over the labia. Aside from the aforementioned flaps, the outer sleeve has Tori Black's signature, your sign of quality and mine. Usually, these signatures look like little veins or sexy stretch marks, playing into the skin feel of the device. And my god, does it ever look hot. Like a more permanent version of a tattoo.
Aside from the entrance, the rest of the sleeve and the outer casing looks relatively plain. There's really no need to make either of the two extra flashy on the outside. After all, it's what's inside that really counts. With that in mind, let's explore Tori Black's insides! Well, the insides of her namesake cocksleeve.
Individual Chambers
Stretching along 9.5 inches, a total of five chambers make up the Tori Black Fleshlight. Let's go into each of them, figuratively and literally.
Chamber 1
Upon entering Tori Black's Fleshlight, my Johnson is greeted with several rows of semi-circle discs, ending with a narrow, thick rib that serves as the entrance to the next chamber. These discs are the perfect way to start the adventure. They are not excruciatingly tight like with some cocksleeves, but the way they move perfectly simulates how a vagina feels after penetration. I highly recommend trying to cum with this part alone, as it is perfectly suited to please a cock of any size.
Chamber 2
Entering the second chamber, I once again feel rows of discs, but these are not semi-circles. Rather, they are completely round.
I actually quite enjoy this arrangement, as this section is not meant to squeeze the cock and suck it in further. Rather, it's there to provide nice, slow, enjoyable stimulation, and that is precisely what I've gotten out of it.
Chamber 3
Similar to chamber 2, this one also has neat round disks. However, they are arranged slightly differently. This time, they actually point forward, massaging the cock in the opposite manner to those semi-circles in chamber 1. The contrast is a welcome one, providing some of the most interesting sensations imaginable.
Chamber 4
Now, while my cock isn't exactly small, it still took an effort to reach chamber 4. Again, we have semi-circles from chamber 1, but they are a bit narrower when compared. Furthermore, the space between each individual semi-circle is wider than that of chamber 1. With that in mind, the sensation is a mix of several, not exactly loose but not too tight either.
Chamber 5
While I did not reach chamber 5, I did check it while I wasn't masturbating, and it's essentially the same as chamber 2. So, if I did manage to get to it, I'd probably feel the same as I did in the second chamber.
A lot of men would probably be turned off by this repetition, but not me. In fact, I even understand why Fleshlight may have done this. Namely, the experts of the company know that not too many men have a cock that surpasses 9 inches in length. As such, they provided an extra chamber that these hung dudes will enjoy, but that less-endowed fellows will not miss. It's a win–win, really, and I can appreciate the effort.
Individual Chambers (of the Ass)
With its three chambers, the Sultry Butt version of the Tori Black Fleshlight was an intense delight to try. As such, it's also easier to cover, so for those readers who aren't familiar with the Sultry Fleshlight design, here's the breakdown.
Chamber 1 has the design of a screw, with diagonal wedges that go along its length. Immediately upon entry, I can feel a massive tightening sensation, like penetrating an actual asshole.
Once I'm past the rib, I'm dick-deep into chamber 2. Its design is kind of difficult to explain; it's like an abstract wood carving, with different wedges, ridges, and cuts. Because of its shape, it sucks on the penis so hard that cumming is inevitable.
The final chamber, which I somehow managed to reach despite its depth, has nubs that point similarly to chamber 3 of the Torrid Pussy design described earlier. As such, they massage the cock (or, in my case, just the glans) so well that it feels like heaven. It's such a prominent design choice that the Sultry Butt design can be found in multiple different Fleshlight toys.
The Feel of the Tori
Most quality sleeves opt for a non-porous, easy-to-wash material that lasts for a long time, such as silicone. Naturally, the Tori Black Fleshlight follows this example to the letter. Just touching it, I could sense that the designers handled it with care. It's so lifelike and soft that there's virtually no distinguishing it from a real pussy. Now, how real is it when compared to Tori Black's pussy, I can't tell you. Well, not unless Black herself decides to read this review and give Marky-boy a little lapdance. Wink, wink!
Click Here To Check The Up To Date Price
Testing the Product
Well, with everything nice and explained, it's time to actually test the device itself. As I stated earlier, I got both the pussy and the ass version, since I like to be extra thorough. And thorough I was — let's let the results speak for themselves.
Tori's Pussy
Step one: apply lube.
Step two: supply cock to Fleshlight.
Step three: imply that this countdown matters for the description of the deed.
Step four: ???
Step five: profit.
It started off slow enough, with me just getting the feel for the first few chambers. Having tried many fleshlights from this same line, I can safely say that this one is incredibly lifelike and enjoyable. But when I reached chambers 3 and 4, I was on fire. So many different strokes, so many powerful swigs, and I was cumming in milliseconds.
Naturally, I tried to go past the fourth chamber, but as I said, I'm not as endowed as some of my other reviewer colleagues. Still, four out of five isn't too bad. Plus, I felt a pleasant grip around my shaft throughout the process. Not once did it feel too tight or too loose. Like Goldilocks' porridge, this cocksleeve was just right.
Tori's Ass
I'm very much an ass man, and I had to give this little tight hole a try. Granted, it took a while before I could get my lubed-up member up her rear end, but once it got going, I didn't want it to stop.
While the Sultry design only has three chambers, it's the same length as the Torrid, which means it took some effort to reach the final chamber. But once I did, I felt the exquisite sensations that all three pockets of nubs and ridges had to offer. Now, this part might not be the most pleasant for girthier cocks out there, but for an average Joe like myself, it was a blast.
The Hygiene Angle
And here we come to my least favorite part of the Tori Black Fleshlight. Namely, I found it quite difficult to clean. It was accessible, sure, but it wouldn't scrub all the way, and I had to do the wash two times, even three times after one session. It's bizarre that something with such a high-grade silicone would not be a bit easier to keep clean.
Related
What Works (and What Doesn't) With the Tori Black Fleshlight
Knowing what I now do about the Tori Black Fleshlight, let's summarize its benefits and its setbacks.
Pros:
Snug, pleasurable fit
Smooth and soft to the touch
Five (or three) chambers with stimulating designs
Lightweight but durable
Easy to use and store away
Discreet shipping and express delivery.
Cons:
Difficult to clean
Might not be best suited for girthy penises
Price a bit high when compared to the competition.
The Tori Black Fleshlight Review: In a Nutshell
I have to admit, the cleaning bit did put me off a little, but overall I can't help but recommend the Tori Black Fleshlight. Not only is it an excellent way of pleasuring oneself, but it's also a unique opportunity to learn how a prominent porn star feels on the inside. And while it might take a while to get the spunk out of each crevice, I will definitely be reusing the Tori Black Fleshlight in the future.
Click Here To Check The Up To Date Price
Product Specs:
| | |
| --- | --- |
| 🏷️ Name: | ⭕ Tori Black Fleshlight |
| 📁 Type: | ⭕ Fleshlight Girls |
| ⚙️ Features: | ⭕ Easy to use |
| 🛠️ Materials: | ⭕ Superskin |
| 📅 Last updated: | ⭕ September 16, 2023 |
Disclaimer
Our articles feature affiliate links. If you appreciate our content and would like to show your support, you can consider buying your new sex toys using the links we provide. Every purchase made through our links helps us earn a small commission, without any additional cost to you.