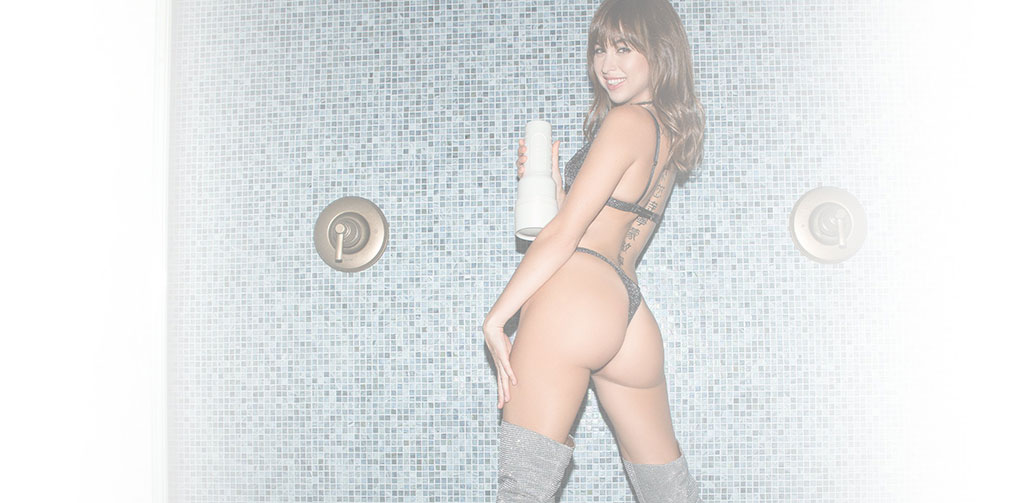 Even if Riley Reid has never been on your radar, you've probably dueled with your pink Darth Vader to one of her videos at least once. Riley is a porn industry powerhouse, so, chances are, her face is entirely familiar to you. Well, it might be better to say that her pussy and ass are familiar, and, would you look at that funny coincidence – that's exactly what we're talking about in this Riley Reid Fleshlight review.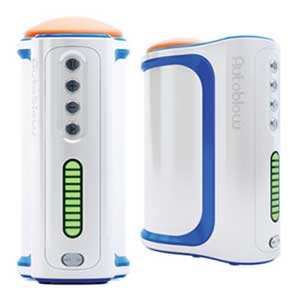 Autoblow A.I.+

Hands free blowjob toy

Heavy duty motor

Powered by artificial intelligence

Interchangeable sleeves

Body-safe materials

Plug it into any electrical outlet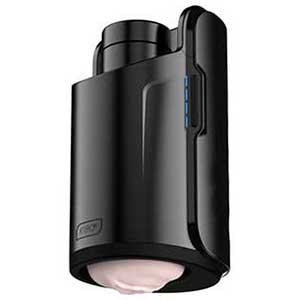 Kiiroo Keon

Automatic stroker

Sliding scale of speed

Elegant and discreet

Real-feel masturbation sleeve

Connects to video chat platform and VR porn

Easy to store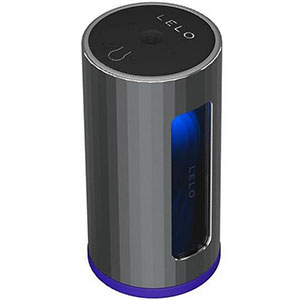 Lelo F1S V2

Hands free blowjob machine

Long-lasting charge

Fully waterproof

Powerful sensations

Realistic artificial skin material

Easy to clean

Promo Code: "HAPPYBF" - 15% Off
As I mentioned in my Fleshlight Girls overview, I am a massive fan of all the girls who were willing to lend their muffs and leather cheerios to the excellent team over at the Fleshlight company. Thanks to them, we now have accurate replicas of some of the most delicious-looking naughty bits we adore watching on screen.
However, even though there's plenty of Mark to go around, some Fleshlight Girls rate just a bit higher for me than others. Riley Reid is definitely one of them.
Who's Riley Again?
Riley Reid is a fantastic porn actress that has many awards to her name. She's a petite blonde that doesn't shy away from practically any porn category. That's actually why I said you probably know her. Aside from being extremely popular, she's also filmed across all categories. It doesn't matter if you're a girl-on-girl man or a gang-bang man – Riley does it all.
What Exactly Is the Riley Reid Fleshlight?
As you probably surmised by the very beginning of my Riley Reid Fleshlight review, this toy is a masturbator. If you aren't familiar with the Fleshlight Girls line, here's a brief intro. These toys are sleeve masturbators that have particularly appealing openings. Why? Well, because the smart people from Fleshlight came up with the idea to model them after the real-life bits of porn stars.
We know them, we wanted to fuck them for ages, and now we finally can. Thank you, Fleshlight.
Of course, the Riley Reid Fleshlight also has an internal texture that will not only blow your mind but also squeeze the very last bit of jizz you have in you. So, there's also that.
What's So Special About Her Bits?
Riley Reid has a lovely vagina. I know that sounds strange, but it's pretty photogenic and a sight to behold. And her asshole is also almost perfect – a tight, puckered ring of gorgeous flesh that's so dainty, you can imagine it squeezing your cum gun with no problem.
But the Riley Reid Fleshlight isn't just good-looking. It's also quite remarkable. True to her unique nature, Riley went above and beyond to make sure everyone enjoys her naughty bits as much as possible. So, since she wasn't able to come to all our houses and personally service us (wouldn't that be a dream, huh?), she made sure the texture inside the sleeves was out-of-this-world amazing.
In 2016, Riley collaborated with the Fleshlight R & D team and helped develop the Utopia texture that graces her lady sleeve. Now, I don't want to give any spoilers, as you'll find out later in my Riley Reid Fleshlight review.
Click Here To Check The Up To Date Price
The Design
The overall Fleshlight design is the same for any of the Fleshlight Girls toys. As you probably guessed, it strongly resembles the household item it was named after.
Every Fleshlight Girl has a sleek-looking ABS-plastic outer shell. Riley's is white, but you can also get a black one. What's more, you can also purchase the sleeve separately. So, if you already have one Fleshlight sex toy, there's no real need to get another full one (although I highly recommend it because it makes storage much easier).
Aside from the outer shell and the inner sleeve, each Fleshlight Girl also has a bottom and a top cap. The top lid closes the toy and protects the glorious outer parts of the sleeve from dust, dirt, and sunlight, and the bottom cap.
Now, the bottom cap is essential because you can actually tighten it to make the suction more intense. Of course, you can also loosen it if you don't like too much pressure.
Related
The Specs
Riley Reid is unique, but not when it comes to the overall size. All Fleshlight Girls are around 9.75 inches long and have a 7-inch circumference. Most have a signature white outer casing, and they come in a neat package that even has a bit of complimentary lube thrown in.
However, it's the inner sleeve that makes Riley Reid special. To be more precise, it's the texture that's worth your time, money, and jizz. The Superskin material that's supple and realistic isn't even the tip of the iceberg when you consider just how great both Euphoria and Utopia textures feel.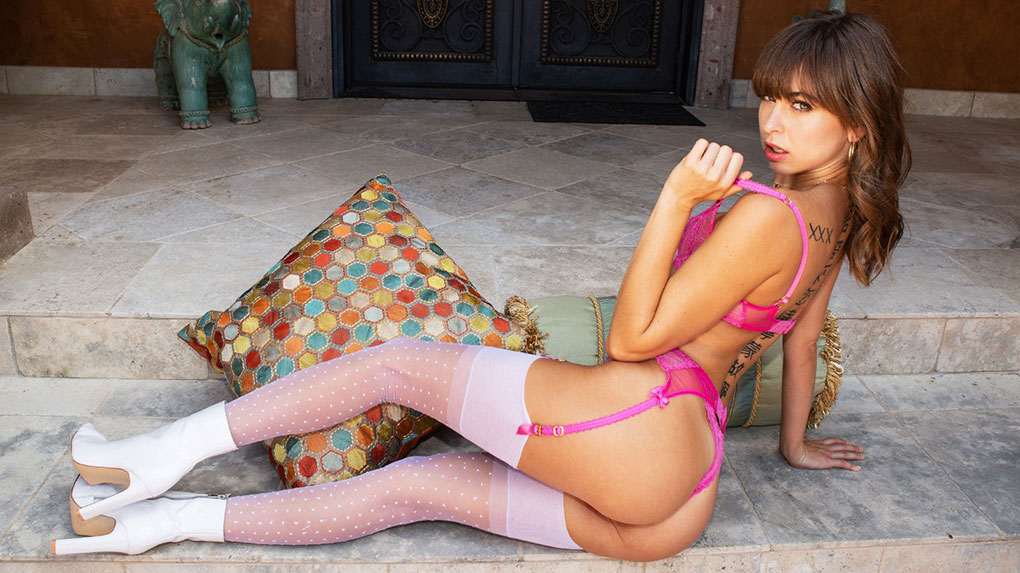 Lady Sleeve (Utopia)
Riley Reid's lady sleeve is one of Fleshlight's bestsellers. It has four pleasure chambers that will treat each inch of your pocket rocket like royalty. The overall design (that Riley herself helped develop) is unique. So, even if you already own a Fleshlight, trust me when I say – you have nothing like this at home.
Utopia gets tighter the further inside you go. The first chamber is a bit loose but still starts strong. It has a 360-degree design of shallow ridges. It also has a distinct reverse bell look to it. The shallow ridges will massage your head and are perfect for a bit of teasing.
The second chamber is slightly more intense because it takes quite a turn compared to the first one. It's essentially a narrow passage that your dick has to fight its way through into a larger, wider canal. Again, that's not all, considering that the second chamber is covered in medium-sized bumps that you'll feel as you go in.
The third chamber has the narrowest entry that will grab you like a vice. It has both ridges and bumps, and it's perfectly positioned for those of us who aren't packing 8-inch monsters in our pants to be the cum chamber. If you're a bit on the massive side of the size spectrum, then the final chamber that has deep ridges will be your big finale chamber.
Butt Sleeve (Euphoria)
Unlike its sister texture, Euphoria doesn't offer much variety. However, it more than makes up for it with its tightness. Now, I'm not just throwing buzz words around. When I say it's tight, I really mean it.
With a 0.4-inch opening, it starts with a bang and doesn't let go until you're entirely milked. The Euphoria sleeve has three chambers of a similar design that are separated by narrow passageways. Each of those will feel like a test from the Gods because the chances of nutting immediately after hitting the first one are super high. I speak from experience!
Click Here To Check The Up To Date Price
What Does Jerkin' the Gherkin With Riley Reid Fleshlight Feel Like?
It feels like heaven, and I'm not even joking. Although the Utopia has a bit more variety when it comes to texture, both sleeves are striking. Euphoria, being a butt sleeve, is a bit tighter, so it almost feels like you're getting a blowjob (from an expert who knows just what you like and focuses on the tip more than anything else).
Utopia, on the other hand, has more of that penis-in-the-vagina sex feeling. It feels more traditional, but it's still tight and satisfying. Of course, thanks to the suction cap, you can always make it tighter if that's your jam.
Cleaning and Storing
As always, I'd like to pause my gushing during this Riley Reid Fleshlight review to tell you how important it is to clean your sex toys. Yes, that's a hill I'm willing to die on, and I will never not mention it.
I take notice of male sex toys that are difficult to clean and practically discard them immediately. That's why I was so happy to see how easy Fleshlight Girls are to clean (in general). Just pop both caps, take the sleeve out, and wash it with soap and water.
Make sure you really get in there, though. The sleeve is about 8.5 inches long, so you won't be able to clean it all the way to the bottom with just your fingers.
After cleaning, make sure the sleeve is completely dry and pop it back into the plastic casing. Then close both caps and store the toy wherever you want. Every five or so cleanings, apply some renewal powder (that isn't talc-based) to ensure your Fleshlight maintains its extraordinary tightness and softness.
Is She as Flawless In Real-Life As She Appears on Screen?
Riley Reid really seems like a gift from the heavens. I don't know her personally (unfortunately), but she just seems perfect.
Unfortunately, she probably isn't, and neither is her Fleshlight. That's not to say this toy isn't amazing. However, I do have some complaints that I'd like to voice at the very end of my Riley Reid Fleshlight review.
It's a bit more expensive than some other Fleshlight Girls.
There's no renewal powder in the package (that would have been a nice bonus).
The sleeve can be a bit cold (but since it's heat retentive, you can quickly warm it up to body temperature).
The packaging doesn't have a warning label that will tell you there's a plastic stick inside of the sleeve that you have to remove before sticking your ding dong inside. So, consider yourself warned.
A Few Parting Words
I hope you enjoyed my Riley Reid Fleshlight review as much as I enjoyed writing it. If you're still on the fence about buying it, remember there's a good reason she's one of the most popular Fleshlight Girls. If you do end up getting her, let me know how she treated you!
Click Here To Check The Up To Date Price
Product Specs:
| | |
| --- | --- |
| 🏷️ Name: | ⭕ Riley Reid Fleshlight |
| 📁 Type: | ⭕ Fleshlight Girls |
| ⚙️ Features: | ⭕ Tight |
| 🛠️ Materials: | ⭕ Superskin |
| 📅 Last updated: | ⭕ January 2, 2023 |