What ever happened to the good old days, when you could just buy a masturbator and not have to wait for it to charge? Why are you only reviewing battery-operated toys, Mark? Well, my crabby friends, you can stop sending me the angry messages. I've heard your pleas and I've decided to do a Satisfyer Men One review just for you.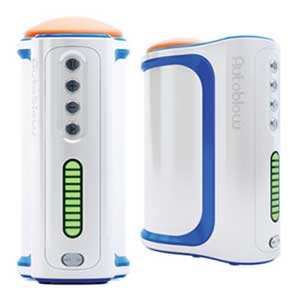 Autoblow A.I.+

Hands free blowjob toy

Heavy duty motor

Powered by artificial intelligence

Interchangeable sleeves

Body-safe materials

Plug it into any electrical outlet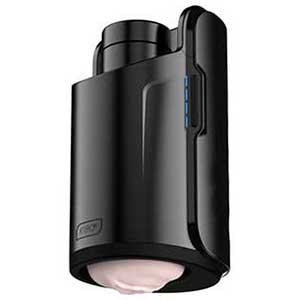 Kiiroo Keon

Automatic stroker

Sliding scale of speed

Elegant and discreet

Real-feel masturbation sleeve

Connects to video chat platform and VR porn

Easy to store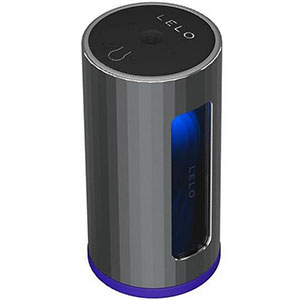 Lelo F1S V2

Hands free blowjob machine

Long-lasting charge

Fully waterproof

Powerful sensations

Realistic artificial skin material

Easy to clean

Promo Code: "HAPPYBF" - 15% Off
What Is the Satisfyer Men One?
Let's kick off this Satisfyer Men One review with some background on the toy. It comes to us from the makers of the Satisfyer Pro 2, one of the most popular female masturbation toys ever. Side note: if you want to treat yourself and your lady friend, definitely get her the Pro 2. I'm told that the sensations are beyond this world.
What does that have to do with anything, you ask? Well, having conquered the women's world, Satisfyer turned its attention to the men. And as a man, I just want to say, thank you, Satisfyer, thank you SO much.
The Satisfyer Men One came out a couple of years ago and it's been a massive hit. It's basically a penis masturbator that you don't have to charge or put batteries in. It's lightweight, sturdy, and does pretty much everything you'd want a masturbator to do. Let me explain what that means.
Click Here To Visit The Official Website
The Size
For any masturbator to be good, or at least useful, it needs to have the right specs and features. Of course, the Satisfyer Men One more than delivers. The first thing I want to mention in my review is the insertable length, which is 8.58 inches.
Now, I don't know what kind of anaconda you're sporting between your legs, so I can't really judge. But I think that's more than enough for most guys to comfortably fit inside.
The width or breadth of the Satisfyer Men One is around 3.11 inches and it's more than roomy inside. That's exactly why Satisfyer put the air cushions in the toy. You can control how snug or tight the sleeve is around your trouser snake. But I'll get to that in a second.
The Design
While doing some research for my Satisfyer Men One review, like checking out the exact specs and materials, I noticed the strangest thing. On pretty much every website that sells the toy, you'll see a description that reads "sporty, lifestyle design" and I just can't wrap my head around it.
Like, what does that even mean? Are you just going to put the Men One in a duffle bag and take it with you to the gym? Do you plan on taking it with you when you jog? Hell no! I know I'm being a little ridiculous here, but it just kind of completely threw me off. Sorry, rant over.
Getting back to the matter at hand here, I do like the overall design of the Satisfyer Men One. It's pretty cool and discrete and you can easily store it in a drawer once you're done playing.
Also, the outside is made from ABS plastic that's pretty sturdy. Basically, if you were to accidentally drop it on the floor (like I did), it won't break or crack. It's also pretty easy to grip and hold on to, even if you've got lube all over your hands.
With that said, since the Satisfyer Men One doesn't have any grips on it, I recommend lubing with one hand and holding it with the other. It's just easier that way and you don't have to clean out the lube from the case later.
The Features
Earlier in my Satisfyer Men One review, I mentioned something about air cushions and I'm sure it piqued your interest. Allow me to explain.
The Men One has these rubberized air pockets inside that you can basically inflate. By squeezing on the toy, the cushions will get bigger. In turn, the Men One will start getting tighter. Kind of reminds of the old Air Pump Nike system, but I digress.
What's cool about the air cushion feature is that you can adjust how tight you want it to be. You can change the settings mid-play to simulate oral, anal, or vaginal sex. If it gets too tight in there, you can always release the grip by pressing the button on the side.
Oh, also, if the pressure inside gets to be too much for you, you can release it by unscrewing the cap. Even though I prefer getting the cap off before I even start beating my meat, you can do it while you're mid-play.
Just know that if you decide to take it off, you'll hear the Men One making some funny sounds. Even if you've put a lube on, you'll still hear that little pfft sound every time you put your little buddy inside. The sound isn't really a negative for me, but I thought that I should mention it because I found it hilarious.
Click Here To Visit The Official Website
Related
The Satisfyer Men One Sleeves
I wanted to dedicate a separate part of my Satisfyer Men One review to talk about the sleeves because they're nothing like I've ever seen before. So there are five different sleeves that can go into the Men One. Even though they all have unique textures, they're made from the same thing – super soft Cyberskin TPE.
Now, listen, I don't know what in the hell they used to make the sleeves apart from silicone, but it is, by far, the softest thing I've ever touched. God, I could go on for hours talking about how the Men One sleeves make me feel, but I'll save that for my therapist.
Anyway, to give you a comparison, when you put your manhood inside the Men One, it feels like you're in the softest pink taco in the world. Actually, it's a cross between a vadge and a mouth and it feels oh so good.
Oh, and did I mention that all the sleeves, as well as the toy, come with a 15-year warranty? Yeah.
Satisfyer Men One –

Standard
When you order the Satisfyer Men One, you'll get the Standard or Classic sleeve with it. It's the only one that's white and not skin-toned and kind of the least exciting one. Don't get me wrong; I still busted a nut with it in literally just a few minutes, it's awesome.
Still, once I saw that I could get the other sleeves, I jumped at the chance, and haven't looked back. Here's a quick rundown of all the different Men One sleeves and what they can do for you.
Also, just a side note, I LOVE the names of these! They're so corny and almost make no sense, but they're so fun. Anyway, back to the review.
Satisfyer Men One –

Tornado Bliss
The Tornado Bliss has a really tight opening and it's divided into two different textures, one for your base and one for your tip. The one that's for your base has a really cool shape and there are these ticklers inside it. I know I've used this metaphor before, but it's basically like a car wash brush for your dong.
Then, when you go in deeper, the sleeve will start getting tighter and you'll feel these little bumps inside. Of course, the Tornado Bliss is extremely soft and has, in my opinion, the perfect ratio of spikes to bumps. There's a sentence I never thought I'd say.
Satisfyer Men One –

Kinky Waves
Unlike the Tornado Bliss, Kinky Waves has a more uniform shape all around. So don't go in it expecting a fun little surprise at the end. I'm not saying that it's bad in any shape or form, it's just not as funky, I guess, as the Tornado.
With that said, the Kinky Waves sleeve has these little poles inside that are all different widths and lengths. They do provide some incredible sensations as you feel them gently stroking your schlong.
What can I say, boys? It's fun, it's stretchy, and it'll get you where you need to go. If you're just dipping your toes into the world of male masturbators and want to get a cool sleeve, I'd recommend the Kinky Waves one.
Satisfyer Men One –

Chambers of Pleasure
Now, let's talk about the Chambers of Pleasure (the funniest name of all, by far). So the Chambers of Pleasure sleeve is also pretty uniform and there's just one shape inside. Even though I laughed at the name (a lot), I do want to give credit where credit is due. The name of the sleeve perfectly sums up what you'll get inside.
There are no ridges, just a sleeve with these little pockets, or chambers, that are all one size from beginning to end. I think that the air cushion feature works best with this sleeve because you'll feel everything. If you pump it up a few times, get it tight, and not release the air pressure, it's going to feel incredible on your third leg. You'll blow a load in under five minutes. Guaranteed.
Satisfyer Men One –

Lusty Tongues
Let's just discuss the elephant in the room. The name Lusty Tongues is so cringe-worthy and it sounds like you're going to get a beej from a Leprechaun. No? Just me? Okay.
Anyway, getting back on track, the Lusty Tongues sleeve basically looks like a maze for your Johnson. How fun is that?! I've been in the business for a while now and have reviewed countless sleeves, but nothing like this.
All of the, let's call them tongues, are the same shape, but different sizes. Honestly, they create a sensation like you wouldn't believe. In spite of the unfortunate name of the sleeve, I think the Lusty Tongues is definitely my favorite out of the five.
Click Here To Visit The Official Website
About Satisfyer
I wanted to give a little background on the company in my Satisfyer Men One review so you know who you're getting in bed with. Satisfyer is a German-based sex toy company that got its start making sex toys for women.
As I mentioned earlier, the company got its big break with the Pro 2, which is a clitoral vibrator that's allegedly amazing. I know that it really blew up a couple of years ago and everyone was talking about it.
Naturally, after a while, they realized that there was a gaping hole in the market that they weren't filling (pun intended). So Satisfyer turned its attention to male sex toys and the Men Classic was born. Weirdly enough, Satisfyer wasn't creative with the toy names, but they clearly had a blast naming the sleeves.
Anyway, the Classic version was such a huge hit that they decided to do a follow-up and made the Men One version. Nowadays, Satisfyer sells a wide variety of different products, including anal toys, toys for couples, lubes, cleaners, and much more.
Related
Keeping Your Sleeves Jizz-Free
Once you're done stroking your ego, it's time to clean your blowjob toy or it'll get gross, sticky, and moldy. That's why I wanted to do a quick breakdown of the care and maintenance in my review.
The cleaning seems to be tripping a lot of guys up and it's really not that hard (that's what she said). The first thing you're going to want to do is get rid of the protective casing and take the sleeve out of the toy. Then, flip the opening inside out and squirt some soap or cleaner inside the sleeve and make sure to get every nook and cranny.
Using your fingers, gently scrub the inside of the Men One until you're sure that there's no more spunk left inside. Rinse it all out using some tepid water and leave it out to air dry. Once the sleeve is completely dry, put it back in the case, and put the protective cap on.
If you want to keep your Men One sleeve smooth and supple for a while (which I'm sure you do), put some powder inside. That'll preserve your sleeves for a really long time and you won't have to buy new ones every few months (unless you want to).
There's Always Room for Improvement
I kind of only have one thing to get off my chest here and it's something I already mentioned in my review. I'm not a huge fan of the plastic casing the Men One has. Yes, it's sturdy and durable, but lube sticks to it really easily.
Since there are no grips or bumps that'll help you handle the toy better, it might slip out of your hands once in a while. Also, when you finish playing with the Men One, you have to wipe down the case to get rid of the lube and fingerprints.
Yay or Nay for the Satisfyer Men One?
As you can gather from my Satisfyer Men One review, this toy is an absolute hit in my book. I love how easy it is to use and all of the cool features, including the pump one. I also enjoyed being able to play with it right out of the box. All in all, if you want a good, sturdy masturbator that'll last a long time, you should absolutely get the Satisfyer Men One.
Click Here To Visit The Official Website
Product Specs:
| | |
| --- | --- |
| 🏷️ Name: | ⭕ Satisfyer Men One |
| 📁 Type: | ⭕ Male Masturbator |
| ⚙️ Features: | ⭕ Innovative Inner Pressure Regulator |
| 🛠️ Materials: | ⭕ Cyberskin |
| 📅 Last updated: | ⭕ November 29, 2023 |
Disclaimer
Our articles feature affiliate links. If you appreciate our content and would like to show your support, you can consider buying your new sex toys using the links we provide. Every purchase made through our links helps us earn a small commission, without any additional cost to you.