Sex toys for men have been around for some time, but they still leave a lot to be desired. Fortunately, innovators like Hot Octopuss are trying to change the game. The UK-based company's newest guybrator can literally take your breath away. With my Pulse Solo Lux review, I'll help you decide if this pleasure machine is a good investment for you.
💡 Attention, everyone! Get ready for exciting news! Hot Octopuss Pulse Solo Lux just leveled up with a mind-blowing upgrade! It's now compatible with FeelMe AI, the revolutionary app that turns adult content into interactive experiences. Don't miss out! Click here for pleasure-filled possibilities and let the adventure begin!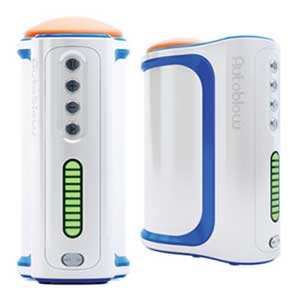 Autoblow A.I.+

Hands free blowjob toy

Heavy duty motor

Powered by artificial intelligence

Interchangeable sleeves

Body-safe materials

Plug it into any electrical outlet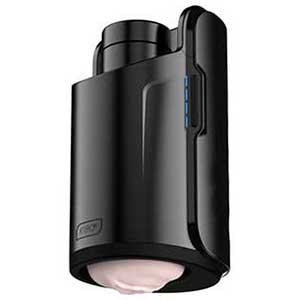 Kiiroo Keon

Automatic stroker

Sliding scale of speed

Elegant and discreet

Real-feel masturbation sleeve

Connects to video chat platform and VR porn

Easy to store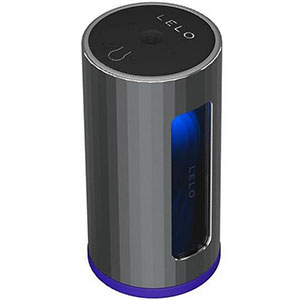 Lelo F1S V2

Hands free blowjob machine

Long-lasting charge

Fully waterproof

Powerful sensations

Realistic artificial skin material

Easy to clean

Promo Code: "HAPPYBF" - 15% Off
I selflessly volunteered to put the masturbator to the test (several times). So, I can now tell you everything you need to know about the toy's features, design, and usability. Even if you have zero experience with penis vibrators like this one, my Pulse Solo Lux review will get you up to speed.
Overview: What Is Pulse Solo Lux?
Pulse Solo Lux is a luxury rechargeable pleasure machine for men. When Hot Octopuss introduced it in 2019, it quickly generated a lot of buzz. Today, it is one of the most popular products in the company's impressive guybrator line-up.
Like other Pulse sex toys for men, this one relies on a trademark oscillating technology to create explosive sensations. So, instead of vibrating, it oscillates.
Still, that doesn't make this sexy-time innovation less stimulating than toys that vibrate. Quite the opposite, because Pulse Solo Lux creates to-and-fro motions similar to the ones you get during sex. Therefore, you will feel as if you are being ridden on the way to orgasm land. Yeehaw!
As the latest addition to Hot Octopuss' Pulse product range, Solo Lux packs more power than its predecessors. For example, Pulse Solo Essential reaches a speed of 3950 RPM. In contrast, the company's newest guybrator can go as high as 4450 RMP. With such a top speed, this arousing toy will milk the soul out of you.
Click Here To Check The Up To Date Price
Main Features
Unlike previous Pulse masturbators, the luxury edition supports magnetic USB charging. As a result, it's faster to charge and easier to maintain. What's more, you can use this product even when your penis is flaccid. That's great news for fellas who have a hard time getting hard (it happens; no shame in that).
Finally, Pulse Solo Lux is the world's first guybrator with a wearable remote control. Welcome to the 21st century! You just put the gadget around your wrist, and you get a hands-free masturbating experience. How cool is that?
Here are all the main features of Hot Octopuss' new-generation Pulse Solo Lux:
Eight speed levels
Six oscillation patterns
Super mode
On-unit control buttons
Wearable remote control
Design
I'll start my Pulse Solo Lux review with my favorite thing about the toy: its sleek design. The product is made of black ABS plastic and silicone, which looks and feels great. So much so, that when I put my sexcalibur in the guybrator, I get this weird Batman vibe. I don't know about you, but I don't mind feeling like a superhero when I'm tugging the tiger.
Sizewise, Solo Lux is about 2.75" wide and 4.25" high. I know what you're probably thinking, 'Four inches are nowhere near the size of my manhood!' Keep in mind, however, that a guybrator works differently than a fleshlight or a vacuum pump, for example.
Pulse Solo Lux doesn't need to cover your entire penis to work. In fact, you are only supposed to place it on a specific part of your member (more on this later). The manufacturer of this pleasure toy assures that it is suitable for all types of penises. So, it should fit packages that are extra small, extra large, or anything in between.
Packaging
Like many other toys from Hot Octopuss, Pulse Solo Lux comes in a simple black box that is quite discreet. When I opened the package, I found the standard set of accessories that are sold with earlier Pulse penis vibrators. The only new addition to the set was the wrist remote control that consists of two parts. Here's what the box contains:
Remote control
Magnetic USB charging cord
Satin travel pouch
Silicone wristband (for the remote control)
Instruction leaflets
First Impressions
I've used two older Pulse models. So, I was surprised to see that the new pleasure machine looks almost the same as its predecessors. It has a round, egg-like shape and two wings that comfortably fit around my member. Even the crown plate is still there.
To be honest, however, I think Hot Octopuss did well by preserving the original exterior of its guybrator. For me, this design works like magic every time. So, there's little point in changing something that already does its job perfectly. What's different about Solo Lux is the extra power it packs inside, but I'll get to that in a bit.
Related
Charging, Maintenance, and Cleaning
Usually, guybrators like this one are much easier to clean and to maintain compared to fleshlight sleeves, for instance. They have an open design, allowing you to rinse them quickly. Also, they tend to be rechargeable. So, if their batteries die halfway to orgasm-land, you won't need to go speed shopping for new ones.
Still, every sex toy is different. With that in mind, I just had to see how Pulse Solo Lux does in the cleaning and charging departments.
Fast Magnetic USB Charging
One of the nicest improvements about Pulse Solo Lux is that it is charged through a magnetic USB cable. Fortunately, the accessory comes in the box (thank you, Hot Octopuss). It has two ends – one is magnetic, and the other has a USB connector. The magnetic end easily sticks to the guybrator, and the USB connector can be plugged into any USB Type-A port.
Personally, I prefer to charge my mighty pleasure machine through the ports on my TV or laptop. If you like to pack your sex toys when you travel, you can invest in a USB main adaptor plug. That will allow you to keep your member happy even when you are on a business trip, for example.
You can recharge the Solo Pulse in about 90 minutes (and that's faster than my phone's charging speed). Once the battery is full, the light indicator on the device will go from red to green. When the masturbator is fully charged, it offers 40 minutes of joy (or, in my case, several trips to orgasm town).
The remote control for Solo Lux is not rechargeable. So, instead of rocking a charging port, it works with one CR2032 battery. Luckily, Hot Octopuss is considerate enough to include this battery in the package (for some straight-out-of-the box action).
Easy to Clean
Pulse Solo Lux is one of the easiest to clean blowjob machines that I've ever had the pleasure of using. Since this is a 100% waterproof guybrator, you can freely rinse it with water. Still, avoid washing it with hot H2O. Extremely high temperatures can damage its silicone parts, and that, in turn, can spoil the experience for your private parts.
The charging port is safely tucked behind a rubber cover. Therefore, when I'm cleaning my Solo Lux, I don't even need to worry about the port getting wet. Once I finish washing the penis vibrator, I use a lint-free cleaning cloth to dry it.
Although the remote is not waterproof, you can still clean it if you somehow spill your love juice over it. Just remove it from the silicone band and wipe it with a slightly damp cloth. As for the wristband, you can rinse it with lukewarm or warm water.
All in all, the whole cleaning process takes me no more than a couple of minutes. So, if I'm in the mood for a second round, I can get straight to it.
The maintenance of Pulse Solo Lux is also a no-brainer. You simply need to clean the unit after every use (no slacking allowed, boys). Also, I'd recommend that you store it in its satin travel pouch to protect it from dust.
Click Here To Check The Up To Date Price
How to Use Pulse Solo Lux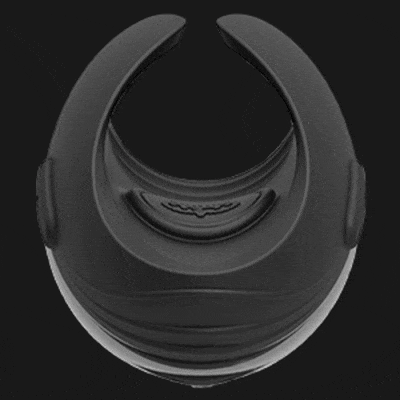 Like the other Pulse guybrators I've tried, the Solo Lux is easy to use. According to its instructions leaflet, you don't need to lubricate yourself before you start playing with it. Still, if you prefer to stroke it rather than to use it static, do apply some lube on your flute. Otherwise, the sensation won't be nearly as enjoyable as it should be.
The remote control and the unit each have four different buttons. To use Pulse Solo Lux, you only need to remember what they do and to follow four basic steps.
Turn on the guybrator: Press and hold the circle button for a couple of seconds. When the unit is activated, it will gently vibrate once.
Put your member in it: Slide your missile inside the silicone wings. Make sure the crown logo is towards the tip of your penis and not towards its base.
Initiate fun time: Press the circular button again to get the pulse plate oscillating. If you want to change the pattern, use the same button.
Play with the speed levels: Try different speed modes by pressing the plus and minus controls. The plus button will increase the intensity, and the minus one will decrease it. To activate the super mode, press the crown button and get ready to be blown away.
Related
My Experience With This Arousing Toy
If I had to sum up my Pulse Solo Lux Review with one word, it would be "Wow!" Every time I used this male masturbator, it managed to take me to the stratosphere. Also, I feel that Hot Octopuss' latest guybrator features a great selection of patterns and stimulation levels. They are neither too much nor too little, but just enough to keep me happy.
To be honest, I can't last more than five minutes when the super mode is on. So, I prefer to turn it on just when I'm about to reach Kingdom Cum. Best of all, I had no problem orgasming every single time I used this penis vibrator. Even when I slide in it flaccid or semi-erect, it gets my member ready for action in no time.
As a lube lover, I was surprised that I enjoyed the lube-free experience with Solo Lux. The guybrator's soft materials and perfect shape contribute to a comfortable fit and pleasant sensations.
Still, if you want to use a lubricant, I'd recommend a water-based lube. For one, it's easy to clean. Also, unlike silicone-based lubricants, it won't damage the silicone parts of the unit.
As much as I love this toy, my Pulse Solo Lux review wouldn't be complete if I didn't mention its drawbacks. For me, the biggest downside is the loud noises it makes. Compared to the other Hot Octopuss pleasure machines I've used, this one is louder (although not louder than me).
Then again, Solo Lux is, hands down, the most powerful penis vibrator I've ever had. If it were a car, it would have been a race car with a loud, roaring engine under its hood. Therefore, I guess that the reason for the noise is all the extra muscle that this pleasure machine packs.
My Thoughts on the Remote Control
When I first heard that the new Pulse guybrator features a wearable remote control, I couldn't help but laugh. I thought that the addition of such an accessory was unnecessary. Frankly, I even felt that Hot Octopuss threw in a remote because wearables are all the hype today.
Fortunately, my skepticism was totally unfounded. In fact, now that I've used a penis vibrator with a remote, I don't even want to look at my other toys.
With the wearable on, I can just sit back, relax, and fully surrender to the moment. I don't need to fumble with the stiff on-unit buttons. Moreover, I don't even need to keep the lights on, because the figures on the remote are raised. So, I can tell them apart just by touching them.
However, make sure you keep the remote control in its band. Otherwise, you can easily lose this tiny piece of tech (and I'm speaking from personal experience).
Pulse Solo Lux Review: Pros
Discreet packaging
Sleek design that offers a comfortable fit
Easy to clean and maintain
Fast to charge
Super powerful
Works on flaccid or semi-erect penises
Hands-free
100% waterproof
A great selection of speed modes and patterns
Pulse Solo Lux Review: Cons
Loud
Average battery life
The remote control is easy to lose
The Verdict
So, how does Pulse Solo Lux rate on the scale of "total bust" to "cumtastic"? I'd give it a ten out of ten.
Although this guybrator is a bit noisy, it is comfortable, functional, and fun to use with or without a partner. The toy's powerful motor will rock your world, and the wearable remote will add another dimension to the experience.
The final verdict of my Pulse Solo Lux review is this: waste no time and get your soon-to-be new favorite toy today. You and your little guy can thank me later!
Click Here To Check The Up To Date Price
Product Specs:
| | |
| --- | --- |
| 🏷️ Name: | ⭕ Pulse Solo Lux |
| 📁 Type: | ⭕ Male Masturbator |
| ⚙️ Features: | ⭕ Wearable Remote Control |
| 🛠️ Materials: | ⭕ Silicone |
| 📅 Last updated: | ⭕ November 29, 2023 |
Disclaimer
Our articles feature affiliate links. If you appreciate our content and would like to show your support, you can consider buying your new sex toys using the links we provide. Every purchase made through our links helps us earn a small commission, without any additional cost to you.