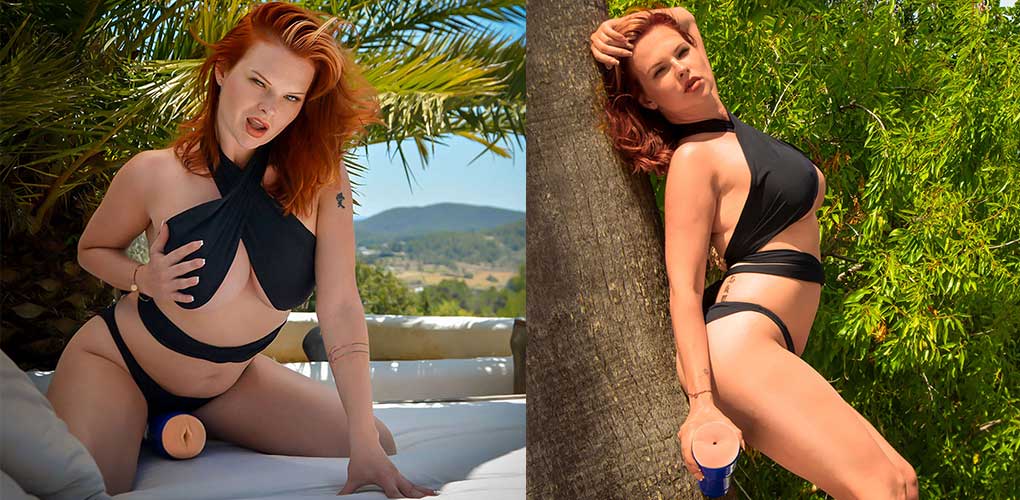 Ah, pocket ass masturbators – can't live without them and… Well, no, that's it, really. What would life be like without sleeve masturbators? Probably dreary and dull, at least in my book (and, I'm guessing, yours too). If you're looking for a new one, you'll love my Private Tube Tarra White review!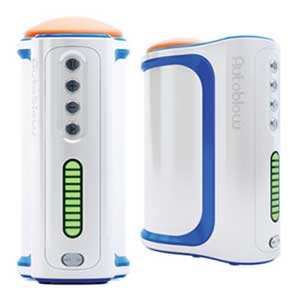 Autoblow A.I.+

Hands free blowjob toy

Heavy duty motor

Powered by artificial intelligence

Interchangeable sleeves

Body-safe materials

Plug it into any electrical outlet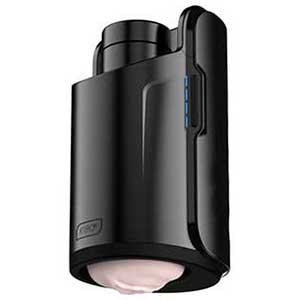 Kiiroo Keon

Automatic stroker

Sliding scale of speed

Elegant and discreet

Real-feel masturbation sleeve

Connects to video chat platform and VR porn

Easy to store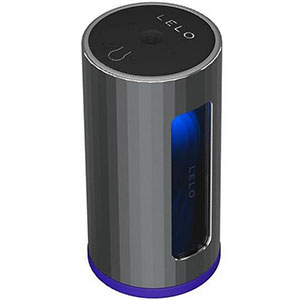 Lelo F1S V2

Hands free blowjob machine

Long-lasting charge

Fully waterproof

Powerful sensations

Realistic artificial skin material

Easy to clean

Promo Code: "HAPPYBF" - 15% Off
Now, I've done my share of pocket pussy and pocket ass reviews. Some of them blew my mind with their features (I'm looking at you, Main Squeeze Cory Chase). Others, like the KYO Bound Kukuru, had an innovative design that left my knees feeling weak.
Today is CalExotics' turn to show us what they managed to do with the magnificent Tarra White's ass.
Wait, Who's Tarra White?
Oh, boy. Have you no respect for the beloved, hard-working MILF community? Tarra White is a fiery redhead. Should I go on? OK, she's also a porn actress. I know, big surprise there. She has been working tirelessly for years to ensure we all have plenty of spank material.
The glorious Chez mountains birthed both her and her magnificent, curvy body that has inspired many premature ejaculations. If you haven't seen her work (where have you been, man?), make sure to check her out.
OK, But What Exactly Is the Private Tube Tarra White?
Since she knows she has many fans worldwide, Tarra graciously allowed CalExotics to model a few toys for men after her significant assets. And lucky us that she did, given that she has some of the most sublime ones in the business.
I know I sound like a horndog right now, but there really is no other way to say that a girl has a lovely butthole. So, here it is – Tarra White has one of the prettiest buttholes ever. Yes, I said it! Well, I wrote it down, but same thing, really.
Anyway, Private Tube Tarra White is a pocket male masturbator with an outside that's modeled after Tarra's real-life butt (yes, as seen on TV, people! Well, on a computer screen, more likely.).
Besides looking real fine, this masturbator also has some other perks, as you'll see in my Private Tube Tarra White review.
Click Here To Check The Up To Date Price
Private Tube Tarra White 101 – the Design
Tarra's TPE ass replica, much like her real one, is a lovely sight. The overall design might seem too simple to some, but it actually has everything you need for a wild night of pulling your rope.
But, let's not jump ahead. You know that I love to give you the whole experience in my reviews. So, let's start with the packaging.
I was delighted when Tarra came in the mail. After liberating her from the nondescript packaging box, I was hit in the face with Tarra's stunning figure that graces one of the sides of the masturbator box. Overall, the packaging isn't really that special, but it's shiny and looks high-quality. You can't ask for anything more, can you?
As always, opening up a sex toy box, no matter what it contains, was an event almost as exciting as Christmas. I'm always giddy and impatient to see what's inside. That was especially true this time because, as you might have gathered, I'm a fan of Tarra's work (even her early work holds a special place in my heart), so opening up a box that had her likeness in it was a real treat for me.
The Goodies Inside
I was quite pleased with the contents. Aside from the toy, the box also had a complimentary lube packet and a packet of renewal powder. That's an excellent way for the company to show they go the extra mile for their clients. Any type of renewal powder is a must if you're using TPE toys, so it's great that the company includes some with the product.
As some of you may already know (since I mentioned it about a thousand times), I'm not a massive fan of TPE. Sure, it's realistic and skin-like (and oh-so-soft), but you can't wholly sterilize it. There are microscopic tears on the material that stuff (read: lube and load) can easily get into.
That's why cleaning is crucial with TPE toys. You have to completely clean the toy, let it dry, and then apply some renewal powder. The powder will keep the toy supple, elastic, and deliciously flesh-like. It will also make the toy last longer. So, don't skip that step.
The Specs
After I tore through the extras, I gripped the main course tight and didn't let go for a few hours. The toy itself has a dark blue casing and a creamy white inner sleeve that pops out and curves outwards.
I wasn't sure how big of a fan of the blue I was because I prefer my toys to be either black or of some vibrant color. However, given that most masturbators are either black or see-through, the blue actually grew on me because it's easy to spot in my "pocket pussy" container. Of course, that's just a personal preference.
Size and Shape
The outer tube is curved and allows a comfortable grip. This is one of the features I liked best. Some masturbators have completely straight tubes that aren't that easy to hold on to (especially while you're too busy chasing the le petite mort).
The masturbator itself is quite big. The entire tube with the cap on measures 10.2 inches in length and 3.5 inches in girth at the bottom. Out of the (quite impressive) 10.2 inches, you have around 8.5 inches of insertable length. Considering that the texture doesn't vary (the inner sleeve has the same texture throughout the entire length), dongs big and small can enjoy Tarra's (not so) humble offerings.
I usually get complaints from lengthier guys that no masturbator can fit their entire Monster Schlongs. Well, you can sleep easy tonight, you lucky bastards! Tarra has room for everyone. And, if you can't fit into it (meaning, if you're over 9 inches), then I don't think you really have anything to complain about in life, do you now?
(Dirty Little) Functions
I'll be honest here because otherwise, my Private Tube Tarra White review would have no point – this is a pretty basic masturbator. If you're looking for a toy that offers functions and settings up the wazoo, this isn't the one for you. Tarra White's ass, although considerable and delicious in real life, doesn't have any tricks up its sleeve.
Well, except for the suction power feature, of course. The bottom of the toy has a small bottom lid on it that you can screw to increase the pressure in the chamber. Now, considering that this is an ass sleeve, it's already pretty tight. It will grip your fuck stick like there's no tomorrow and won't release it until it drained him of the very last drop of jizz.
However, if that's not tight enough for you (which I understand, trust me), then you can increase the pressure by simply screwing the bottom lid tighter. That will tip you over the edge and make you fill Tarra's ass with your boy syrup in no time.
Ribbed, for Your Pleasure (For a Change)
Of course, the main feature of this masturbator is the ribbed texture. As I mentioned, the entire inner sleeve has the same texture throughout its length. Now, why do I say this? Some masturbator manufacturers like to switch things up and divide the inner sleeve into chambers with different patterns and textures. That sounds great, right?
Sure, in theory. In practice, they put the best and tightest texture at the very end on the masturbator. And, if the thing is over 7 (or more) inches long, many guys won't actually get to enjoy that "life-changing, love muscle-gripping" texture at the very end. Besides that, if you happen to particularly like one of the textures more than the others, what are you supposed to do? Are you supposed to aim your stiffy's head or underhead, so it hits that one particular 2-inch long part of the masturbator?
Well, Tarra White won't make you do that. The manufacturers decided to do one thing right and stick to it. The texture is ribbed in just the right way. The ridges are prominent enough so you can feel them without being too harsh on your delicate man meat.
Click Here To Check The Up To Date Price
How To Treat Ms. Tarra White Right (And Get Off in the Process)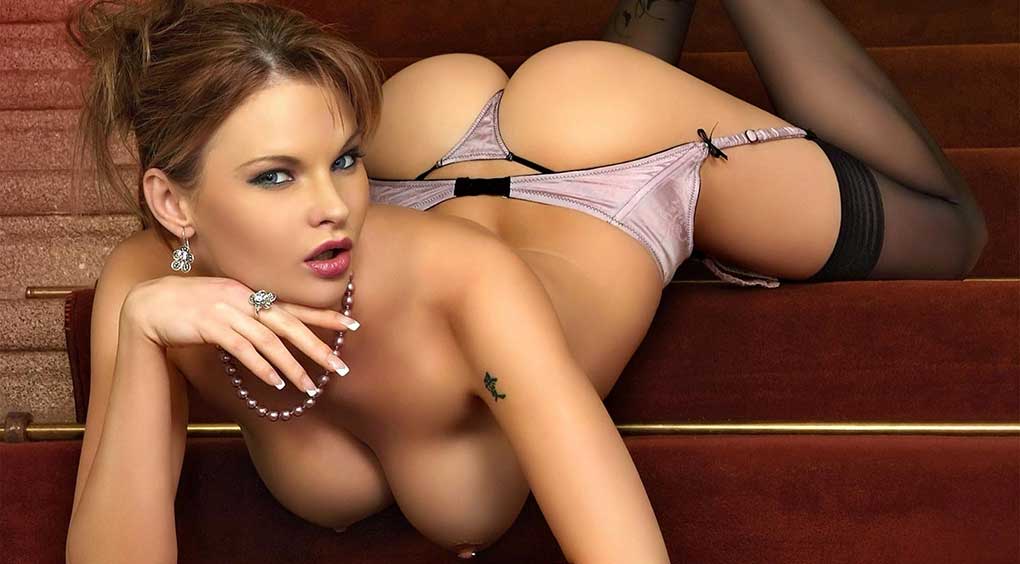 Given that this is a standard butt sleeve, it's relatively straightforward when it comes to use. When you take it out of the box it came in, remove the disposable inner tube that separates the inner sleeve from the outer shell. Then, since you've already taken out the sleeve at that point, wash and dry it completely before putting it back into the tube.
Once your Tarra White is squeaky clean, apply the lube that came with the package onto your mister and put at least twice as much into the sleeve itself. You can never have too much lube! Remember, as realistic as it is, no masturbator is self-lubricating. Come to think of it, asses usually aren't either (except in terrible fanfiction), so lube and anal play always go hand in hand.
Now, since the masturbator doesn't have magical powers that allow it to lube itself up, it will be completely dry and feel like sandpaper on your schlong. So, lube up and head straight to Pound Town!
Really, if you don't know how to use a male sex toy, I got your back. There's no shame in that. Marky-Mark has a two-step guide for you, no worries.
Step one – stick your penis into a lubed toy. Step two – go to town on it. You can blow your load anywhere you like (inside or out). If you're a clean freak like me, you can use a condom to make the cleanup easier on yourself. However, since this is a TPE toy, make sure to use a condom that doesn't have any lube on it or the kind with a water-based lube.
Speaking of Cleaning…
Cleaning TPE toys is my least favorite part of playtime. Well, cleaning any toy certainly isn't a fun feat (especially compared to the grand finale that comes moments before), but TPE toys are a drag to clean given that there's a lot of wait time.
TPE is sensitive material, so you shouldn't use any harsh detergents on it. Opt for warm water (but not too hot as that can also damage the toy) instead. If you've waited too long to clean Ms. Tarra's behind and it's gotten a bit crusty (you nasty, nasty man you!), you can use some mild, unscented soap with the water.
Then, as always, make sure the toy is completely dry before you put it back into the packaging (or wherever else you plan on keeping it). If the inner sleeve remains moist after you store it, you can get a really moldy surprise the next time you take a peek into it. So, wash the toy, dry it thoroughly (let it air dry or use a towel), and then apply the renewal powder.
That's it! Luckily, Tarra White is as low-maintenance as she is fuckable.
Related
The Dark Side of Her Moon
Of course, no toy is without its faults. So, let's finish this Private Tube Tarra White review with some real talk and take a closer look at Tarra's flaws.
She's not a perfect woman, that's for sure. Her ass looks delicious, and I'm that burying myself deep into the real thing would make me see stars. However, her toy counterpart isn't quite as dreamy.
The sleeve is advertised as warmable. That means that you can wash it in warm water before use, and the TPE will warm up to provide a more life-like experience. Sounds great, right? Well, sure. Except, you have to wait for the toy to be completely dry before you can use it.
Alternatively, you can dry it by shoving a washcloth into the sleeve. I don't recommend that, by the way, as it will stretch it out over time. Either way, by the time the sleeve is dry, the warmth is nothing but a faint memory.
Aside from that, I do mind the color a bit. Don't get me wrong; I'm a fan of the blue tube now. But, I get that the lack of variety in color might be a drawback for some people. So, I'll pencil down a little minus sign next to that as well.
A Few Parting Words
Well, there you have it, folks, we've reached the end of my Private Tube Tarra White review! As a fan of Tarra's, I had fun plowing her (fake) ass, and I'm sure you will too. Even if you haven't heard of her before, I'm sure she'll rock your world. Well, at least her toy counterpart will. If you're looking for an affordable toy that has a few (excellent) functions and is as tight as anyone can hope, look no further than Ms. White. She's definitely a keeper in my book!
Click Here To Check The Up To Date Price
Product Specs:
| | |
| --- | --- |
| 🏷️ Name: | ⭕ Private Tube Tarra White |
| 📁 Type: | ⭕ Male Masturbator |
| ⚙️ Features: | ⭕ Adjustable Suction Power |
| 🛠️ Materials: | ⭕ TPR |
| 📅 Last updated: | ⭕ September 16, 2023 |
Disclaimer
Our articles feature affiliate links. If you appreciate our content and would like to show your support, you can consider buying your new sex toys using the links we provide. Every purchase made through our links helps us earn a small commission, without any additional cost to you.