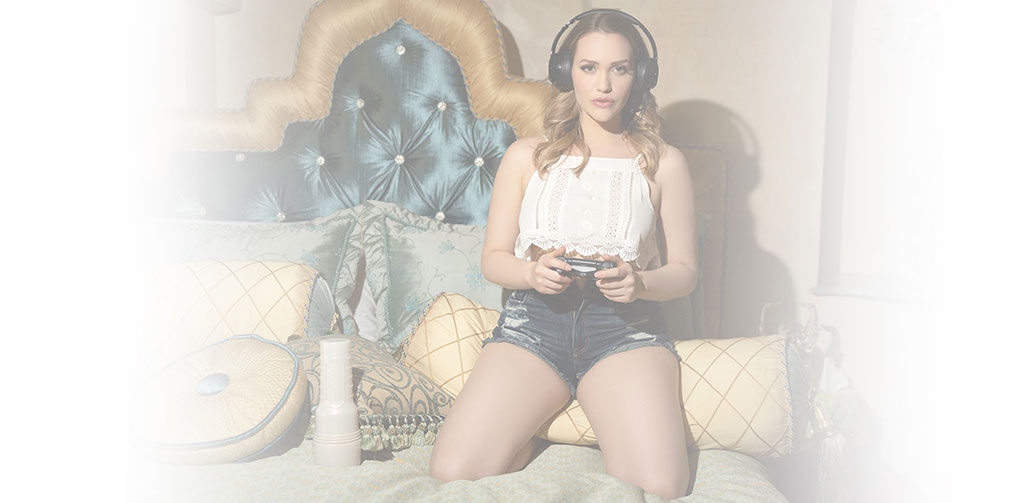 If you ever looked at a Fleshlight and thought to yourself, "Do you know what this Fleshlight is missing? Some beaded tentacles!" then you'll love my Mia Malkova Fleshlight review.
In a metaphorical sea of Fleshlight Girls, picking the right one is always tricky. Some have their absolute favorites, while others like to sample the selection. I'm a bit of a "swing both ways" type of a man. While I have a favorite Fleshlight Girl (shout out to Stoya!), I still like to try out everything new that hits the market.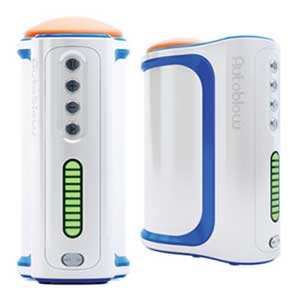 Autoblow A.I.+

Hands free blowjob toy

Heavy duty motor

Powered by artificial intelligence

Interchangeable sleeves

Body-safe materials

Plug it into any electrical outlet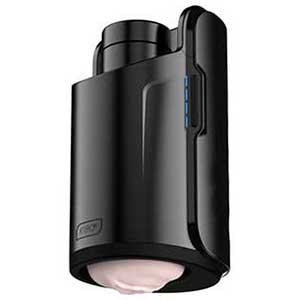 Kiiroo Keon

Automatic stroker

Sliding scale of speed

Elegant and discreet

Real-feel masturbation sleeve

Connects to video chat platform and VR porn

Easy to store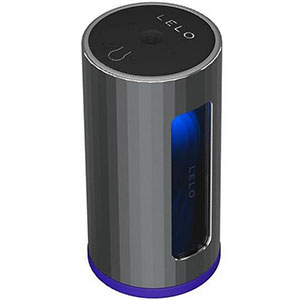 Lelo F1S V2

Hands free blowjob machine

Long-lasting charge

Fully waterproof

Powerful sensations

Realistic artificial skin material

Easy to clean

Promo Code: "HAPPYBF" - 15% Off
Before the pandemic hit, at the very end of 2019, Fleshlight introduced a new girl on the block. Well, she's new in terms of Fleshlights, but some of you know her very well (and quite intimately). I'm talking about Mia Malkova, of course.
Who Is the Infamous Mia Malkova?
Unlike some other porn stars, Mia didn't have a typical trajectory into stardom. She went from a dull life of a common waitress to staring in a hardcore video in the blink of an eye. It was a bold move that cemented her reputation. Mia is now the epitome of reliability and durability in the business.
Now that might not sound super sexy, but it's actually exactly what you want from a male sex toy. And since Mia was gracious enough to spread her legs and let the fine men and women of Fleshlight's R&D team make a model of her privates, we can now enjoy a sturdy, durable masturbator that looks precisely like Mia's delicious pussy. It's as close as most (if not all) of us will come to actually dipping our cum guns in Mia.
What Is the Mia Malkova Fleshlight?
Since it's pretty self-explanatory, I won't bore you with the familiar details. You're reading a Mia Malkova Fleshlight review, so you are already at least a bit aware that we're inspecting the components of a masturbator that was made in Mia's likeness.
However, although you might already know what it is, you have no idea how good it actually is. Believe me; Mia is a special girl.
OK, But What Makes It So Special?
I understand that some people have trouble picking their favorite Fleshlight Girl. They all look alike and are entirely different at the same time. Each Fleshlight Girl has a unique look (that's the whole point of the line). Mia is a real looker. Her honeypot looks delicate and delicious enough to eat. Now, I wouldn't necessarily recommend that, but if it floats your boat – you do you, baby!
However, as always, it's not just the appearance that makes Mia Malkova Fleshlight stand out in the crowd. Her sleeve has a specific texture that many will enjoy simply because it provides more variety than some of its predecessors.
With a name that targets the little horny gamers that exist in all of us, Mia's lady sleeve Lvl Up and butt sleeve Boss Level will make you feel as if you're playing the best game on the market. Granted, this toy has a leg up on the competition, given that other games probably can't give you an orgasm as good as this one can.
Click Here To Check The Up To Date Price
Design & Specs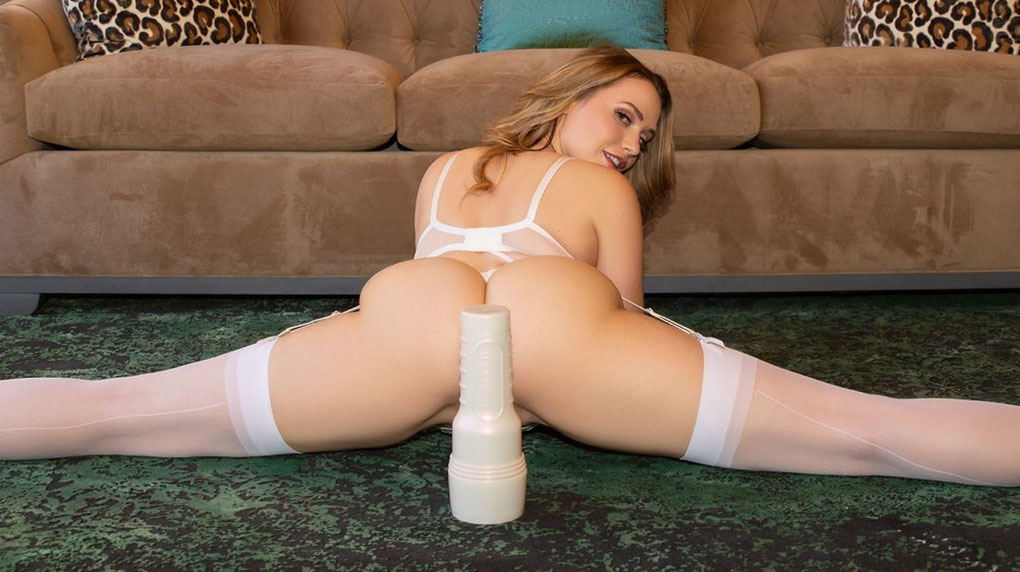 With nine and a half inches of glorious Superskin sleeve, packed in pristine white ABS plastic, Mia Malkova Fleshlight is a sight to behold. Design-wise, she might look like any other Fleshlight Girl, but I can't stress this enough – she's unlike any other.
That's mainly due to the design of both her sleeves. Fleshlight decided to add a fantasy element when creating both textures. One offers variety, while the other has more of a steady, constant texture with a twist (literally!). No matter which sleeve you pick, you'll have a fantastic time with Mia. However, both have their advantages. So let's keep this Mia Malkova Fleshlight review moving and jump straight to the texture of the sleeves.
The Lady Sleeve (Lvl Up)
If fucking into Mia Malkova Fleshlight is a game, then it's definitely a sci-fi one. The Lvl Up sleeve is one of the tightest lady sleeves in the collection. That aside, it's also one of the weirdest looking.
I'm not going to lie. When I look at Mia's lady sleeve, words like "tentacle vortex" spring to mind. Those words don't sound reassuring; I know. However, even if you never had a hentai-induced lucid dream about tentacles wrapping themselves around your Sexcalibur, this texture is still something you never knew was missing from your life.
Technically, the Lvl Up sleeve has five different chambers. Although they all differ in tightness and overall design, they have one thing in common. Each section has a tentacle-like design that includes small, tight nubs and bums that create friction and vacuum on your dick. These almost resemble the suction cups of tentacles (hence my comparison).
Do you know what's better than one mouth sucking you off? Dozens of little mouths nibbling on your yogurt slinger, pushing you closer and closer to nutting with each thrust you make. That's exactly what Lvl Up sleeve offers.
The five chambers vary in tightness, and the passageways between them are an actual test of your stamina. Spilling your jizz as soon as you hit the one that's the most narrow (between the second and third chamber) is nothing to be ashamed of; believe me. The tightness is so intense, and, paired with the extreme texture of the sleeve, it will blow your mind.
Click Here To Check The Up To Date Price
The Butt Sleeve (Boss Level)
Unlike the lady sleeve, the Boss Level butt sleeve doesn't offer as much variety when it comes to texture. Instead of tentacles, we have teeth and ridges that will massage you throughout two chambers that seem very similar. But what Boss Level lacks in variety, it makes up in curvature.
Yeah, you read that right; the inner texture of the sleeve curves slightly, which is a novel feature that provides a unique sensation. Not to mention, Boss Level is a butt sleeve which means it's extraordinarily tight. So, you won't miss the variety in texture at all, at least in my opinion. The curved canal and the jagged teeth are enough to make you fill Mia's butt sleeve with your spunk in under a minute.
How Does Mia Malkova Feel?
I know that just saying "like heaven" seems like a cop-out, but it's somewhat true. Mia is not for the faint of heart. Plunging into either of her two sleeves feels like your dick has gone to a warm, wet place that embraced him fully.
Now, I don't like picking favorites, but I have to say that the butt sleeve might be a bit better for satisfying the masses. The continuous texture means that no matter how long or short your pogo stick is, you'll be able to enjoy the sleeve to its full extent. The lady sleeve offers more variety, sure, but if your prick is average or below that, the further chambers are nothing but a dream for you.
Related
Cleaning and Storing
Although the texture of both sleeves is intense, cleaning isn't such a hassle. I know I mentioned that Stoya the Destroya demands a bit of your time when it comes to cleanup. But, as you probably already know, not every Fleshlight toy is made the same way. Where Stoya has jagged teeth that are perfect places for spunk to burrow in and hide from your wet cloth, Mia has gentle, tentacle-like bumps and ridges.
That provides not only a different sensation but also an easier cleanup routine. Of course, that doesn't mean you shouldn't be diligent when you're cleaning the lovely Mia. Pay attention and make sure all of your jizz is gone before you pop the sleeve back into the case.
As always, storing is just a matter of figuring out where you want to display (or hide) the glorious Mia. Since the toy has its own storage case, you don't have to worry about dust and dirt damaging the soft Superskin material of the sleeve.
The Dirty Details
As we all know by now, the final part of my Mia Malkova review will be devoted to the downsides. If I'm sincere, it's quite difficult for me to find flaws in any Fleshlight Girls toys, but I try, and I try. For you, my loyal horndogs, I do my best to be as impartial (and dramatic) as possible.
So, Mia's flaws are as follows:
Drying takes forever – cleaning isn't such a hassle as it is with some other Fleshlights, but drying still takes a few hours. As you know, you can't put the sleeve back into the case before it's completely dry. That means you'll have a sad-looking Superskin sleeve on display in your bathroom or bedroom for a few hours while you wait for it to dry. I suggest putting it near (but not ON) a heat source to speed this process up.
It's very intense – I mentioned this already, and it's not necessarily a flaw. If your cum trigger is sensitive, your playtime with Mia might be cut short due to the sheer intensity of the sleeves.
You can't enjoy all the variety if you aren't packing a 9-incher – this is a common problem with Fleshlight Girls. If there's a lot of variety when it comes to texture, you can't really experience the full-blown effects of it unless you have a Monster Dong.
A Few Parting Words
As some of you know, I'm trying to get through all the Fleshlight Girls and give you honest reviews on all (or at least most) of them. I've been getting A LOT of messages about which girl to do next. I simply couldn't wait to write this Mia Malkova Fleshlight review. Even if you weren't flooding my inbox with requests, I'd have gotten to her sooner rather than later because she really is a girl that I keep coming back to. She's easily in my top five Fleshlight Girls!
What about you? Do you have a favorite you'd like me to review? Hit me up and let me know!
Click Here To Check The Up To Date Price
Product Specs:
| | |
| --- | --- |
| 🏷️ Name: | ⭕ Mia Malkova Fleshlight |
| 📁 Type: | ⭕ Fleshlight Girls |
| ⚙️ Features: | ⭕ Tight, Waterproof |
| 🛠️ Materials: | ⭕ Superskin |
| 📅 Last updated: | ⭕ November 29, 2023 |
Disclaimer
Our articles feature affiliate links. If you appreciate our content and would like to show your support, you can consider buying your new sex toys using the links we provide. Every purchase made through our links helps us earn a small commission, without any additional cost to you.