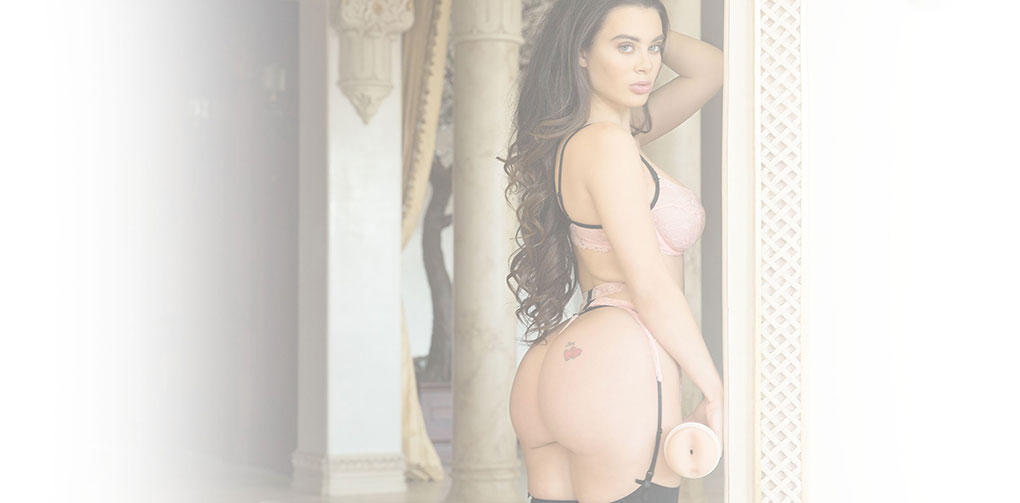 Unlike some other girls, Lana Rhoades Fleshlight has been around the block a few times. She's one of the veterans, and she's exceptional, which is why I can't believe it took me this long to get around to writing my Lana Rhoades Fleshlight review.
But we're here now, and that's all that matters. Today, I've prepared a real treat for you because I took a deep dive into Lana's privates to see what all the fuss is about.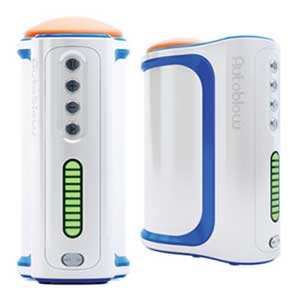 Autoblow A.I.+

Hands free blowjob toy

Heavy duty motor

Powered by artificial intelligence

Interchangeable sleeves

Body-safe materials

Plug it into any electrical outlet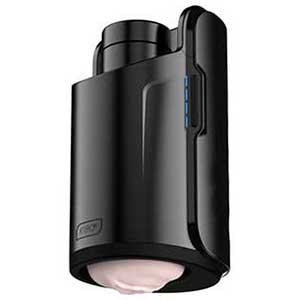 Kiiroo Keon

Automatic stroker

Sliding scale of speed

Elegant and discreet

Real-feel masturbation sleeve

Connects to video chat platform and VR porn

Easy to store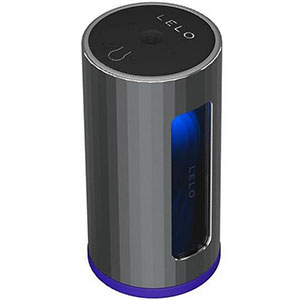 Lelo F1S V2

Hands free blowjob machine

Long-lasting charge

Fully waterproof

Powerful sensations

Realistic artificial skin material

Easy to clean

Promo Code: "HAPPYBF" - 15% Off
The Lana Rhoades Fleshlight has been on the market for almost three years. However, I didn't get the chance to get my horny paws on it until now. So in today's Lana Rhoades Fleshlight review, you'll get my first impression along with a detailed overview of what Lana is actually like.
Who Is This Lana Rhoades Chick?
Lana Rhoades is the youngest porn star to ever model for the Fleshlight Girls series. She's a young and wild curvy beauty with tits to die for. Now, I'm a tit man, so I might be biased here given Lana's impressive 32DDD rack, but she really is a gorgeous sight.
Like many before her, she started out early and hit her first porn gig at the tender age of 18. She's mostly known for her lesbian and hardcore scenes, as well as the piercing blue-green eyes that look deep into your soul and reveal your deepest desires.
What Is the Lana Rhoades Fleshlight?
As you probably know, given that you've clicked on my Lana Rhoades Fleshlight review, this particular toy is a Fleshlight. It's a plastic masturbator with a Superskin sleeve that has a stunning opening.
Why is the opening special? Well, because it features the tight, juicy lips of Lana Rhoades' pussy. Well, it features an exact replica of them. Like other Fleshlight Girls toys, this male masturbator is on the realistic side of the spectrum when it comes to the openings, so you can not only fuck into the tight heat of it but also look at Lana's pussy as if engulfs your dick and swallows it down.
What Makes It Special?
Lana is a stunner and a famous porn star adored by many men around the world. That alone makes her Fleshlight special. However, this masturbator is actually distinctive because of the inner texture. The lady sleeve, or the Destiny as Fleshlight has dubbed it, is one of the best sellers. I've tried it out and can testify (in court, if necessary) that there's an excellent reason for that!
The butt sleeve, Karma, also isn't far behind when it comes to that special something. It's tight and has a steady texture that will help you along your way to one of the best orgasms of your life.
Click Here To Check The Up To Date Price
The Design and Specs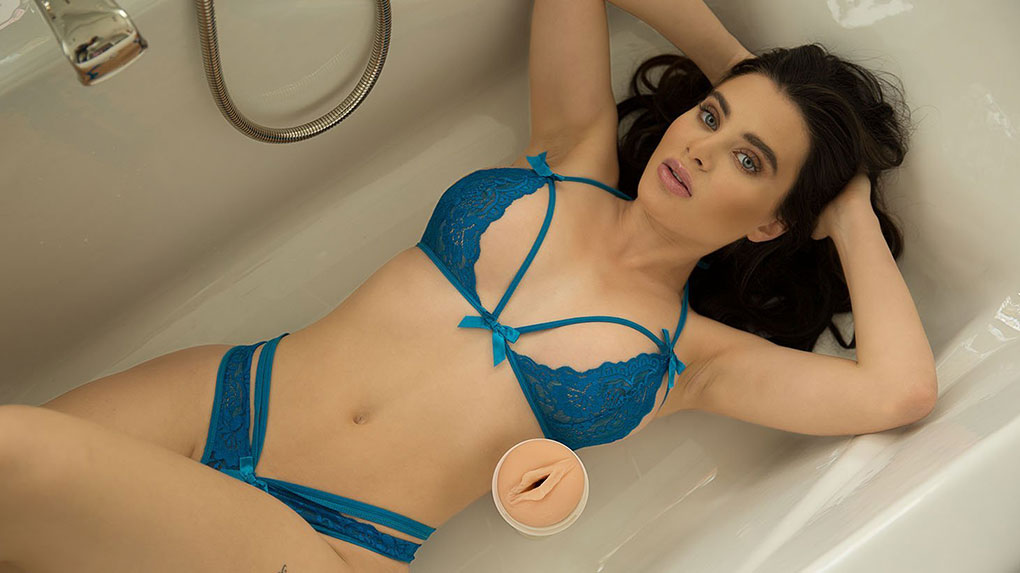 I promised you my first impressions, and I don't intend to let you down. Design-wise, Lana Rhoades is much like other Fleshlight Girls. I like the reliability of the series. More specifically, I like that my collection can look like a proper collection thanks to the uniformity of the overall design.
The over 9-inch white ABS plastic casing and the super-soft sleeves are staple design features of the Fleshlight Girls series, and I feel like they have been brought to absolute perfection over the years. I really have no complaints about the overall design and specs of the products except that I wish the sleeves were made in a bit of a mindful manner when it comes to people with smaller pocket rockets.
Sleeves generally offer a lot of variety, and the tightest, best textures are usually at the very end of the sleeves. Now, this is great because it allows you to gradually stimulate your Sexcalibur. However, that's only the case if you're packing a yogurt slinger that's more of a tank than a slinger.
I was actually quite pleased when I saw that, although Lana Rhoades Fleshlight has a similar "problem," the best texture was smack in the middle of the sleeve. Sure, there's more to the sleeve beyond the halfway point, but there's plenty of fun to be had even if you can't reach the very end.
To see exactly what I mean, you'll just have to keep reading my Lana Rhodes Fleshlight review. Oh, no; such hardship!
The Lady Sleeve (Destiny)
The road to your destiny is paved with block-like bumps. I'm serious; that's what the majority of the Destiny sleeve looks like. However, as always, Fleshlight made sure there's more to the sleeve than just what meets the eye.
The Superskin material that will treat your dick well and make you feel as if you're thrusting into a real woman is to die for. When combined with the overall texture of the Destiny sleeve, it WILL make you think that all your life has led to this very moment of bliss.
But, to cut the bullshit, here's what the Destiny sleeve is actually like:
It has four different chambers
The tightness is out of this world
It starts wide and eases you into it ("it" being you dicking down Lana's fake pussy)
The first chamber might be disappointing to some because it's pretty wide. However, its texture and design (and the broad, concentric ridges) actually feel like an actual vagina entry. Now, Fleshlight Girls aren't really known for their realism (when it comes to the inside texture, at least), so this was a nice change of pace for me.
After the first chamber, we hit a chamber that's just as wide but has nubs instead of ridges. It narrows slightly as you push further along, and it has protruding, ribbed-like features that resemble building blocks. It's an experience in and of itself, but when you hit the third chamber, you'll feel as if someone just flipped the pleasure switch. The third chamber is where the party is at.
Click Here To Check The Up To Date Price
The Pot at the End of the Rainbow (Is Actually In the Middle of the Toy)
The third chamber is more narrow than the first two, and if you thrust in and out of this chamber with the head of your Juggernaut, you'll feel as if the entire toy is pulsating. That's due to the hourglass shape of the section that I'm sure you'll enjoy immensely.
If you're looking for more advice here, here's what I did. Because each Fleshlight toy has a bottom cap that lets you control the pressure, thus allowing you to control the sucking sensation, I recommend you make good use of it right here, in the third chamber. Position the gentle, sensitive head of your pocket rocket, so it slides up and down this chamber and tighten that suction cup. It will change your life (or at least make your day better)!
If you survive this move and enter the fourth chamber, you'll find that it's even more intense than the previous one. Now, here's where things get interesting (if you can handle it). The large round bulbs of the fourth chamber and the similar block-like nubs of the fifth chamber will massage every spot on the head of your dick (if you can reach them). These make for a perfect cum spot because they are tight and large enough that you feel each one.
Related
The Butt Sleeve (Karma)
Unlike Destiny, Karma is a bit on the repetitive side. It has six chambers, but not all of them are different. When it comes to the texture, all you really have are bulbs and concentric ridges. The six sections alternate these two textures. However, what really makes Karma stand out is the tightness.
Look, if you're a girthy man, then the following isn't unfamiliar – you might not fit. The butt sleeve is so tight it almost feels virginal. What's more, the further inside you go, the tighter it becomes.
What Does Lana Rhoades Feel Like?
Lana feels like a breath of fresh air. It adds a bit of realism that's been missing. The tight entryway and a wider first chamber in the lady sleeve feel like the real deal. Furthermore, the really tight fit of the butt sleeve feels exactly like fucking into an ass that hasn't seen much action. Overall, it feels as if you're fucking into a young, supple, virginal girl that's dying to show you a good time.
So, in a word – astonishing!
Does This Mean a Happily Ever After?
I'm sure many men who have purchased Lana's Fleshlight are happy with it and don't plan on trying any other. I, however, have some thoughts. That's not to say she isn't marvelous! She absolutely is! Still, there were some flaws.
To make my Lana Rhoades Fleshlight review completely authentic, I can't help but tell you that:
The Destiny sleeve starts wide. So if you have a short dick and like to play by teasing the entry, you won't exactly have a memorable time.
On the other hand, the Karma sleeve might be too tight. As I said, it can't accommodate girthy fellas, and it only gets tighter.
Overall, both sleeves are difficult to clean. You might have an easier time with Destiny than with Karma, given how tight Karma actually is. However, you'll probably have to devote time to both (when it comes to cleaning).
A Few Parting Words
Well, there you have it, folks! This was my full Lana Rhoades Fleshlight review, along with my first impressions. I know that I've gone through quite a few Fleshlight Girls so far, and I always say that they are amazing. I know that that's hard to believe! But trust me when I say that the people over at Fleshlight know what they are doing. It's really hard to find any flaws in their products.
Have you tried Lana? Does she sound like something you might want to own? Let me know; we can compare notes!
Click Here To Check The Up To Date Price
Product Specs:
| | |
| --- | --- |
| 🏷️ Name: | ⭕ Lana Rhoades Fleshlight |
| 📁 Type: | ⭕ Fleshlight Girls |
| ⚙️ Features: | ⭕ Tight Sleeve |
| 🛠️ Materials: | ⭕ Superskin |
| 📅 Last updated: | ⭕ September 16, 2023 |
Disclaimer
Our articles feature affiliate links. If you appreciate our content and would like to show your support, you can consider buying your new sex toys using the links we provide. Every purchase made through our links helps us earn a small commission, without any additional cost to you.