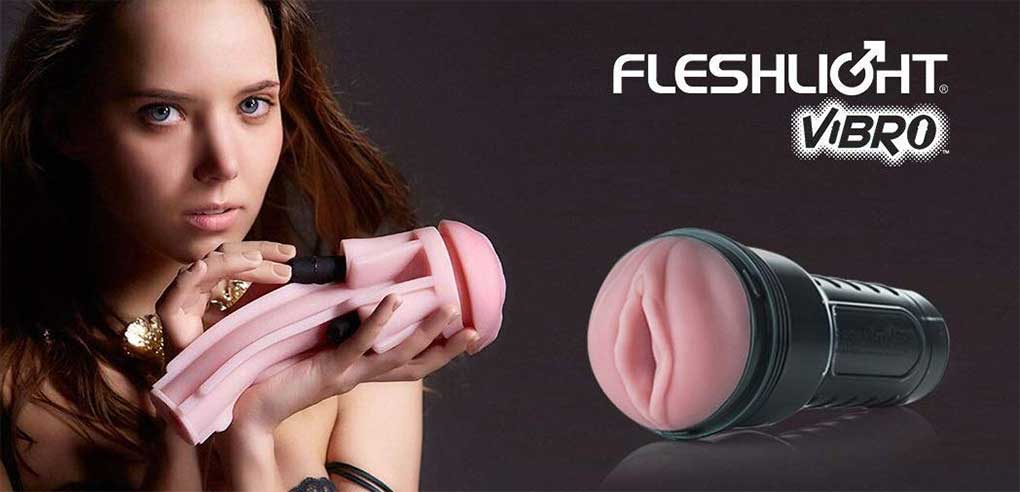 I'm sure you've heard of the Fleshlight before, right? RIGHT?? The Fleshlight was one of the very first male masturbation toys to ever hit the market. Without that invention, who knows? Women could still be the ones having all the fun with all their dildos and vibrators galore. But fortunately for us, that's not the case. Since the Fleshlight, a ton of different sex toys for men have hit the market. But Fleshlight is still one of the best names you can trust, making new versions of their male strokers all the time. And the latest one of note? Definitely the Fleshlight Vibro.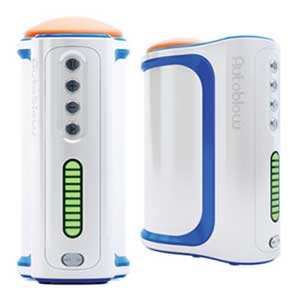 Autoblow A.I.+

Hands free blowjob toy

Heavy duty motor

Powered by artificial intelligence

Interchangeable sleeves

Body-safe materials

Plug it into any electrical outlet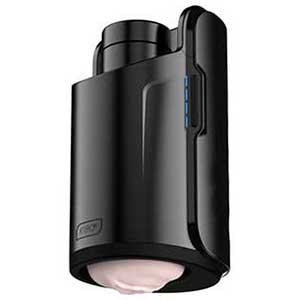 Kiiroo Keon

Automatic stroker

Sliding scale of speed

Elegant and discreet

Real-feel masturbation sleeve

Connects to video chat platform and VR porn

Easy to store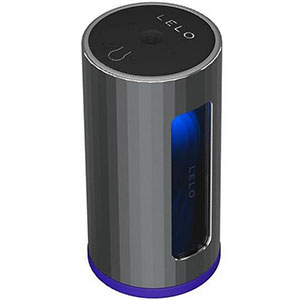 Lelo F1S V2

Hands free blowjob machine

Long-lasting charge

Fully waterproof

Powerful sensations

Realistic artificial skin material

Easy to clean

Promo Code: "HAPPYBF" - 15% Off
What is the Fleshlight Vibro?
If you actually don't know what a Fleshlight is, shame on you! But I'll still take the time to explain it to you. On the outside it looks pretty much like a big(ish) flashlight. But when you screw off the top of the one end, you're looking at beautiful pussy lips. Or a mouth. Or a butthole. It really depends on what version you purchase.
This internal sleeve is made out of a material that feels eerily like real skin. Especially once it's lubed up, there's barely a difference! It feels like you've actually slipped inside the real deal. Anyway, the inside of the sleeve (once you get past the orifice) you'll find that the entire inner sleeve is ribbed with all sorts of different textures and nibs. Different Fleshlights have different patterns inside so you can choose the one that feels best for you. Of course, you slip your dick inside, and stroke away. It gives you a feeling that is far more intense than if you were just to use your hand.
So, that's a Fleshlight. One of the original male sex toys on the market. And they're still going strong, because their products feel good, they're durable, they're a good price and they last! But just when you thought things couldn't get much better, they introduce the Fleshlight Vibro.
The Fleshlight Vibro takes your already great Fleshlight, and adds three bullet vibrators behind the head of the toy. So now you've got a nice, tight, slippery wet sleeve, ribbed for your pleasure – AND it vibrates! The addition of the vibrator really brings your pleasure to next level!
Right now there are two models for you to choose from. The Fleshlight Vibro: Lady (aka pussy) and the Fleshlight Vibro: Butt (no aka needed I think…). So the choice is yours where you'd like to put it tonight. Both of them have the same texture inside the sleeve, and both have the 3 vibrating bullets – so which one you buy really just depends on which orifice you want to think about when you stick it in.
Click Here For More Information About The Fleshlight Vibro
Getting the most bang for your buck (literally)
The Fleshlight Vibro isn't the most expensive toy on the market, but you're still going to want to make sure that you get the best, erhm, results… no matter what you spend, right? So if you really want to make sure that you get the best out of the Vibro, there are a few things to consider. But before you do ANYTHING, make sure that you have enough batteries on hand. You don't want to be half-way through, feeling really good and then the batteries run out. That's not an idea of a good time.
Turn on the vibrations.
Use lube. A water-based lubricant is best so that you don't damage the realistic material. Put some on your own cock, and then put some just at the opening of the Fleshlight.
Stick your dick in the Vibro.
Start stroking it up and down, as you feel the awesomeness of the vibrators.
Keep going until you reach orgasm.
Rest for a moment and bask in the glory of male sex toys.
Call in sick to work for the next week.
Clean it up and do it again.
As you can see, it's pretty simple to use which is great, because I can bet that you'll be using it a lot! Of course, you have the option of leaving the bullet vibes off, if you simply aren't diggin' them some days. You can also try adding porn into the mix – and Fleshlights have also gained a reputation as toys that help you build stamina in the bedroom.
Try getting yourself as close to orgasm as possible, and then just completely stop for a moment while the feeling subsides. Then do it again. See how many times you can do it before you finally blow.
Related
Fleshlight Vibro Review: PROS
If you've been reading this Fleshlight Vibro Review AT ALL I'm sure you can tell by now that I'm a fan of Fleshlight (I have several in my very large arsenal of male sex toy). But can you tell how much I love the Fleshlight Vibro in particular?
This is why I think it's a great sex toy for men:
It vibrates. As I mentioned already, the three bullet vibes give another level to the Fleshlight that didn't exist before. It helps to just tip you over the edge when you're already enjoying a good wank. If you can get it to vibrate on your balls (if you're manhood isn't too long) it feels incredible. And you can always start by just pressing it against your balls as it vibrates. A little bit of foreplay before the main event.
It doesn't vibrate. "Wait, what? But you just said…." I know what I said. But the fact that it doesn't vibrate is ALSO a pro because I personally don't always feel like getting vibed. I've been in situations where vibrations are just too loud. And when you use it without the vibes, the Fleshlight Vibro is still a realistic, pleasure-inducing masturbation sleeve. So win-win.
It's tight and feels great. Like other Fleshlights, the Vibro has amazing texture, nibs and bumps inside the sleeve that work their way down your shaft giving you an incredibly sensual experience. Just be sure to use lubricant – both for pleasure and to avoid chafing of course!
Reliable quality at a good price. The Fleshlight Vibro is backed by a very well known name in the male sex toy industry – so you know you're buying a product that you can try. There's nothing worse than buy an expensive toy and finding out it's a piece of crap and it only lasts a couple of playtimes. You know that won't happen with the Fleslight Vibro.
It's waterproof. Even with the vibrations, they've still managed to make the Fleshlight Vibro waterproof. *high five* That's one of the things that I love about regular male masturbators is that I can use it in the shower!
Fleshlight Vibro Review: CONS
It's battery powered. This used to bother me even more before I bought a 12-pack of rechargeable batteries to use with all my different masturbators that require batteries. Bullet vibes are known for using batteries fairly quickly, so just keep that in mind.
Pain to turn on the vibrations. In order to turn on the vibrations setting you have to pull out the sleeve, put in the vibes/turn each one on, and the try to reassemble the Fleshlight while it's vibrating. It's obviously doable, but it does take a little finesse and getting used to.
It could be stronger. While I stand by my comment that the vibrations add a very welcomed element into the play, even with the three bullet vibes I still think it could be a little bit stronger – but maybe that's just me. I love vibrating sex toys for men, so I like it really strong, but everyone has their own preference.
So should you buy the Vibro? Or not?
I've purchased the Fleshlight Vibro, and I'm happy that I did. However, the only way to really decide whether it's for you is to read the Fleshlight Vibro review fully and then compare it to some of the other reviews. And also think about what you like the best. Is vibration something that you've tried before and liked? Are you interested in fully automatic blowjob machines?
In my opinion, the Vibro is a great choice for any man who like vibrations. Even most of the automatic blowjob machines only have the stroking/sucking sensations, so if vibrations are what geting you going, then this is your one-stop-shop! It's a high quality masturabtion sleeve, from a brand that knows their stuff, and it stores well – (as it looks pretty much like a flashlight) – and you know you're going to get a long-lasting product. So if you're looking for something to add to your collection, or to change things up then this is a great product. It's also a great choice for anyone who isn't yet sure about whether or not they like vibrations. Since you can happily use the Fleshlight Vibro without turning on the bullet vibes at all, you've kinda got two toys in one! Which isn't a bad deal.
And don't forget to turn on your favorite porn to go with it – ain't nothin' wrong with revvin' that engine up just a little bit more right?
Click Here To Check The Up To Date Price
Product Specs:
| | |
| --- | --- |
| 🏷️ Name: | ⭕ Fleshlight Vibro |
| 📁 Type: | ⭕ Fleshlight Toy |
| ⚙️ Features: | ⭕ Vibrations, Waterproof |
| 🛠️ Materials: | ⭕ Superskin |
| 📅 Last updated: | ⭕ November 29, 2023 |
Disclaimer
Our articles feature affiliate links. If you appreciate our content and would like to show your support, you can consider buying your new sex toys using the links we provide. Every purchase made through our links helps us earn a small commission, without any additional cost to you.