If you're like me – there's not a lot that's sexier than watching your hard Johnson thrust it's way inside something – be a female or a male sex toy. It's really a great thing to watch – am I right? (Those of you who said no are just lying. Seriously.)
This is why I love the Fleshlight Ice series – the only Fleshlights that are completely transparent so that you don't miss a second of the action.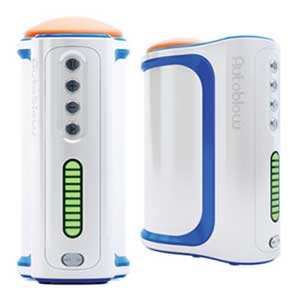 Autoblow A.I.+

Hands free blowjob toy

Heavy duty motor

Powered by artificial intelligence

Interchangeable sleeves

Body-safe materials

Plug it into any electrical outlet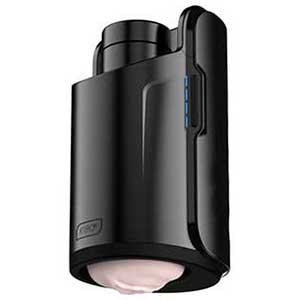 Kiiroo Keon

Automatic stroker

Sliding scale of speed

Elegant and discreet

Real-feel masturbation sleeve

Connects to video chat platform and VR porn

Easy to store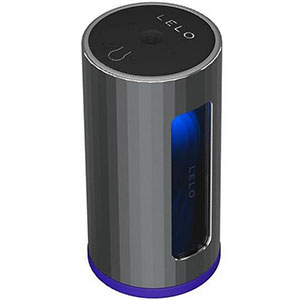 Lelo F1S V2

Hands free blowjob machine

Long-lasting charge

Fully waterproof

Powerful sensations

Realistic artificial skin material

Easy to clean

Promo Code: "HAPPYBF" - 15% Off
What is the Fleshlight Ice?
Fleshlight Ice is, as I just mentioned, the only completely see-through masturbator for men that is currently produced by Fleshlight. It has been specifically designed for those of us who can't help but get off watching our manhood thrust inside of things. The clear material allows a full and constant view of all the action – like you can literally see EVERYTHING that is going on inside. Your hard manhood pressing up against the walls, looking somehow larger than it does outside. It's a turn on for sure.The only thing is that I wish it always looked the way it does when it's inside – because it's honestly pretty impressive.
So, that being said, I'll let you know that there are three different models in the Fleshlight Ice series that really only differ by the orifice by which you enter. The three models are:
Fleshlight Ice Lady
Fleshlight Ice Butt
Fleshlight Ice Pure
All of them are equipped with a nice tight, pleasure-ribbed internal sleeve that is sure to get your off. Plus, with the added visual stimulation, you'll be lucky if you last even 10 minutes.
Related
The Fleshlight Ice is Perfect for Partner Play
Personally I love using sex toys in the bedroom with partners – whether they be male or female sex toys it doesn't matter to me. But the only problem with most male sex toys is that you're usually completely covering your dick with whatever contraption you're using to pleasure yourself. It doesn't really leave much for your partner to get excited about – watching this large piece of plastic move up and down where your cock should be. I mean, when a girl uses her sex toys, it's got quite a visual impact!
So, that's why the Fleshlight Ice series is so great for couples. Your partner can watch your manhood sliding in and out through the clear material – and I"m telling you, your member is going to look EXTRA GOOD when it's inside here- so she's super to be totally turned on.
Click Here To Find Out More About The Fleshlight Ice
Getting the Most Out of Your Fleshlight Ice
Whether you chose the Fleshlight Ice Lady or the Butt or the Pure (non-anatomical orifice) you're going to want to make sure that you make the most out of the fact that you can actually see every moment of the action. If you're not intrigued by the visuals, then you'd might as well just stick to another Fleshlight. But if you really want to make the most of the see-through material, then I suggest you do the following:
Use lube. Okay, so this is pretty standard. But for those of you out there who try to be 'manly' (aka stupid) and try to use these masturbators with no lube, it's not only going to feel better (which I keep reiterating) but it's also going too look a lot better too. Trust me, it's not sexy to see your penis skin sticking to the inside of the Fleshlight and stretching out. A much better view if it's sliding in and out no problem.
Learn your likes and dislikes. Even if you're seasoned at using male masturbators, there's a whole new element that has just been added here. You want to see what types of visuals you like the most WHILE you're making sure it feels good too, of course. But you might be surprised that by paying attention to the visual you'll find new and unique ways of pleasuring yourself too.
Have fun. Whether you're using this see-through Fleshlight on your own or with a partner, there is so much fun to be had. Just let loose, relax and enjoy the ride.
Make sure you clean up well. As usual, I can't stress enough how important it is to properly clean your Fleshlight. If you want the smooth, sensuous material to last, you need to make sure you take care of it. You also want to make sure that you're not creating a breeding ground for bacteria if you just leave it after your session.
The Things I Liked Most
As one of my favorite Fleshlight series I don't have any problem talking about some of the things I like about them, which are:
You can see if it's clean. An unexpected bonus of the clear materials is that you can actually see if you've cleaned the inside properly. With most of the other Fleshlights it's kind of like a guessing game. Now it's so much easier!
I can watch the action. As I said – I love being able to watch the action. I don't know if every guy gets as turned on by it as I do, but for me this is a huge selling point.
It's great for partner play. I mentioned it above, but this is one of the best toys to use with a partner simply because they can actually see what's going on! Instead of just covering your penis with a large object and stroking away. It's so much fun to give your partner control over the Fleshlight Ice – especially if you practice edging.
Things That I don't Like as Much
Although this is a really great series by Fleshlight, there are still a few things that I think could be improved upon with the Fleshlight Ice.
Can't see the orifice well. I know that this is largely due to the fact that they've used the clear material, but I don't really see why they even bother with the Fleshlight Ice Lady, butt and pure differences. I can't barely tell the difference because it's so hard to see the shape outline with this material. But I guess you've got to pick something, right?
They're all the same inside. Since I do really like the fact that they're transparent, I wish that each model offered a completely different internal sleeve – like the Flights do – because then I'd be able to add a few more see-through toys to my ever-growing arsenal of pleasure tools.
Not compatible with the shower mount. I love my shower mount, so I love it when my new Fleshlights fit into it. This line doesn't. It's not a dealbreaker obviously, since there is so much that I do like about these products, but it would be ideal to have it fit of course.
My Final Fleshlight Ice Review…
If you're looking for a masturbator where you can watch the action, then this is a great set for you. The internal textures and ribs are great – and it's nice and tight too. And although the clear material is a bit different than the SuperSkin I've come to expect from Fleshlight, it still feels amazing once you've lubed up. The only thing I noticed was that at first it seemed a little bit sticky. I've not ever noticed that with any other Fleshlights – so perhaps it has something to do with the transparent material? Regardless though, it didn't last and even if it did it wasn't enough to deter me.
I'd recommend any of the products in this line to all levels – anyone who is just beginning to explore the world of penis sucking toys, all the way to the seasoned professionals. This is mainly because the internal texture isn't overpowering – so it won't be too strong for newbies – and of course the wonderful element of being able to watch the action. That's an added bonus for anyone, no matter how experienced you are.
Plus, it's great to have a toy like this on hand for when you do have a partner with you. If you still want to use a toy, you've got one that she's going to get some pleasure out of too. And that's important right? I mean, you don't want to spend all this time building stamina with these gadgets just to turn away your next partner because she's bored of watching you get your dick sucked by a giant chunk of plastic. I can guarantee that she'll like what she sees if you bring this guy out.
Click Here To Check The Up To Date Price
Product Specs:
| | |
| --- | --- |
| 🏷️ Name: | ⭕ Fleshlight Ice |
| 📁 Type: | ⭕ Fleshlight Sex Toy |
| ⚙️ Features: | ⭕ Great For Partner Play |
| 🛠️ Materials: | ⭕ Superskin |
| 📅 Last updated: | ⭕ September 16, 2023 |
Disclaimer
Our articles feature affiliate links. If you appreciate our content and would like to show your support, you can consider buying your new sex toys using the links we provide. Every purchase made through our links helps us earn a small commission, without any additional cost to you.