So, you're wondering if the Fleshlight Flight series is for you? If you're looking for something that's sleek and modern looking with a compact and aerodynamic design, then I suggest you keep reading. With three distinctly different models in the Flight series, they've got you covered whether you're hoping for a smooth flight or one full of turbulence, there's a destination for everyone here.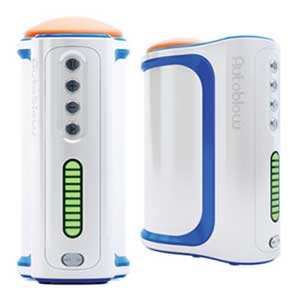 Autoblow A.I.+

Hands free blowjob toy

Heavy duty motor

Powered by artificial intelligence

Interchangeable sleeves

Body-safe materials

Plug it into any electrical outlet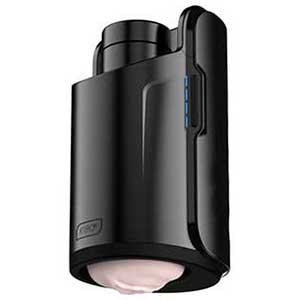 Kiiroo Keon

Automatic stroker

Sliding scale of speed

Elegant and discreet

Real-feel masturbation sleeve

Connects to video chat platform and VR porn

Easy to store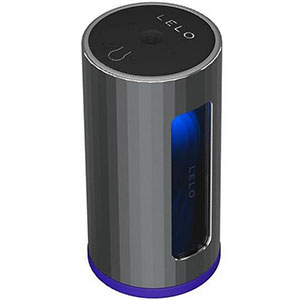 Lelo F1S V2

Hands free blowjob machine

Long-lasting charge

Fully waterproof

Powerful sensations

Realistic artificial skin material

Easy to clean

Promo Code: "HAPPYBF" - 15% Off
What is the Fleshlight Flight?
The Fleshlight Flight is a series of 3 different models – Fleshlight Flight Pilot, Fleshlight Flight Instructor, and the Fleshlight Flight Aviator. So what makes them part of the same series if I already said they're distinctly different? They all have a very sleek, compact and aerodynamic design – setting them apart from most other Fleshlights – and most other male sex toys overall. A lot of blowjob simulators tend to be clunky and not very aesthetically pleasing, but that's where the Flight series differs.
Smaller in length than most of the Fleshlights on the market, its compact size makes it a perfect travel companion – and I would know! I've taken the Aviator on a plane myself – the day I declare that I joined the mile high club. Now, I know for some of you you're going to say that it doesn't count because I wasn't with an actual partner – but I won't let you rain on my parade.
So, moving on. All three of the Fleshlight Flight models are of course, made with a super soft, smooth material that Fleshlight is known for. With a bit of lubrication it really is hard to tell this material on these toys from the real thing. So in this way each model in the series is very similar. However, they also have their differences which are most definitely worth mentioning.
Click Here For More Information About The Fleshlight Flight
Fleshlight

Flight Pilot
Looks wise, the Pilot comes as a clear sleeve encased in a sleek, black case. The entrance hole is non-anatomical – closer to the look of the 'pure' sleeves but with more texture around the top. I'm not entirely sure whether that's there for just looks or if it serves a purpose I haven't figured out yet, but hey. Anyways, the Pilot is the most turbulent flight of the three. It's got a ton of bumps, fingers and ridges and the width of the chamber even changes as you go deeper – so you're really in for a wild and spontaneous ride. I actually really enjoy the internal workings of this one – it's quite unique!
Fleshlight

Flight Instructor
The Instructor is basically the opposite of the Pilot as far as texture is concerned. Encased in white, the Instructor offers a much smoother flight option. This is a great option for those who are looking for a less intense stamina trainer – or if you'd like your pleasure session to last a bit longer. Those ridges and bumps feel great – but sometimes they feel TOO great if you know what I mean. With the instructor you can bet that you'll get to savour the pleasure for a little bit longer.
Fleshlight

Flight Aviator
The last of the three, the Aviator takes the lead on having a nice tight fit with the inside chock-full of pleasure rings. This one is going to be pretty intense – you'll be finishing yourself off much quicker with the Aviator than with the Instructor, that's for sure! Plus, the Aviator sleeve is clear, and so is the case. So you'll have the added pleasure of watching your manhood fill the case as you go – a definitely turn on for most. It's amazing how big you look when you're on the other side of the material!
All three models come with the Flight Adapter that allows you to attach them to the Fleshlight Shower Mount if you happen to have one of those. If you don't, it wouldn't hurt to look into it – it's a pretty cool addition to your Fleshligiht arsenal.
Related
Best Uses for the Flight Sex Toys
These are some of the sleekest looking Fleshlight toys that they've created so far. Plus, they're not as bulky. So they're great to travel with. And I don't necessarily mean take them on vacation or away for the weekend – they're great to keep handy in your gym bag, or anywhere you might need a little release. They're pretty compact, and at first glance nobody would have a clue that they were male masturbation toys, so you're pretty safe on that account.
And then of course, you use them like you would any other Fleshlight:
Uncap it.
 Lube yourself up.
Stick it in.
See what feels right.
Add some porn to the mix if you want, or practice some stamina training or 'edging' by getting close to climax and then pulling away.
Blow your load. (ah yeah!)
Clean up.
Do it again.
It's pretty simple. But I feel it's important to stress the necessity of steps 2 and 7. That's right. Lube and clean-up. You're going to want to use a nice water-based lubricant to really make that soft material feel as real as possible. And the clean-up? That's to ensure that your Fleshlight lasts as long as possible and also so that the next time you go to use it, it's not full of bacteria, smelling rancid. It's important to clean up no matter what kind of euphoric post-orgasm state you're in. Trust me on this.
What I Like Best
A pretty decent series by Fleshlight if I do say so myself. Some of the things I like most about them are the following:
The sleek design. I've got a lot of sex toys for men. Some are really obviously sex toys, and some aren't. These ones aren't. And it's good to have a nice selection of less-obvious toys that don't have to be so secretly stored and are great companions for travel. I mean, if I were to get my suitcase searched at the airport with one of the Fleshlight Flights inside, they wouldn't even know what it was!
The feeling. There are three very different internal sensations with this bunch. I have a hard time deciding whether I like the Aviator best – nice and tight – or the Pilot – which has just a ton of amazing texture. Either way though, it's great that they have such a wide variety of feelings the sleek casings.
Option for a clear flight. I always like it when they're a see-through option, and if you're so inclined as to try the Aviator, then you get to see a show – and it's a show that won't disappoint!
The Less Than Perfect Parts
Even though there are so many great things to be said about this series, it's still lacking in a couple other areas.
Each one comes separately. Okay, so this is just me being picky. And quite frankly unrealistic. All three are so great, I think they should come as a set (at a reduced price of course).
Harder to clean. The Pilot in particular I found to be more difficult to clean than most of the others that I have. I don't know if that's because of the deep grooves and texturization or what – but it was noticeable. Now, it wasn't so difficult that I wouldn't recommend using it – it just takes a little extra TLC to make sure it's properly cleaned before storing.
My Final Fleshlight Flight Review…
This is honestly a great set. For most of the series' that Fleshlight has, I usually find it sufficient to just choose one – usually you're choosing which orifice you prefer (mouth, pussy, butt, pure) while the internal workings are pretty much the same. Not the case here with the Fleshlight Flight series! The Fleshlight Flight Pilot could not be more different from the Aviator OR the Instructor. So if you're looking for a quick and easy way to get a bunch of different sensations into your playlist then this might be a great option – just buy all three! There's no way you'll get bored with the variety.
And of course, there's the added bonus that they're smaller than a lot of the other designs, and they don't look so glaringly like a male masturbator. They're actually quite average looking on the outside and could probably be mistaken for either a flashlight or even a bluetooth speaker or something like that.
So, from newbies to the male toy scene to seasoned veterans like myself, I'd say there's a Fleshlight Flight sex toy that would appease each one of us. You won't be disappointed – but make sure that if you're only doing one, be sure about what you want! Don't want to see you wishing you got a different one – although like I said – buying all three isn't, in my opinion, a bad idea.
Click Here To Check The Up To Date Price
Product Specs:
| | |
| --- | --- |
| 🏷️ Name: | ⭕ Fleshlight Flight |
| 📁 Type: | ⭕ Fleshlight Sex Toy |
| ⚙️ Features: | ⭕ Perfect For Travel |
| 🛠️ Materials: | ⭕ Superskin |
| 📅 Last updated: | ⭕ January 2, 2023 |