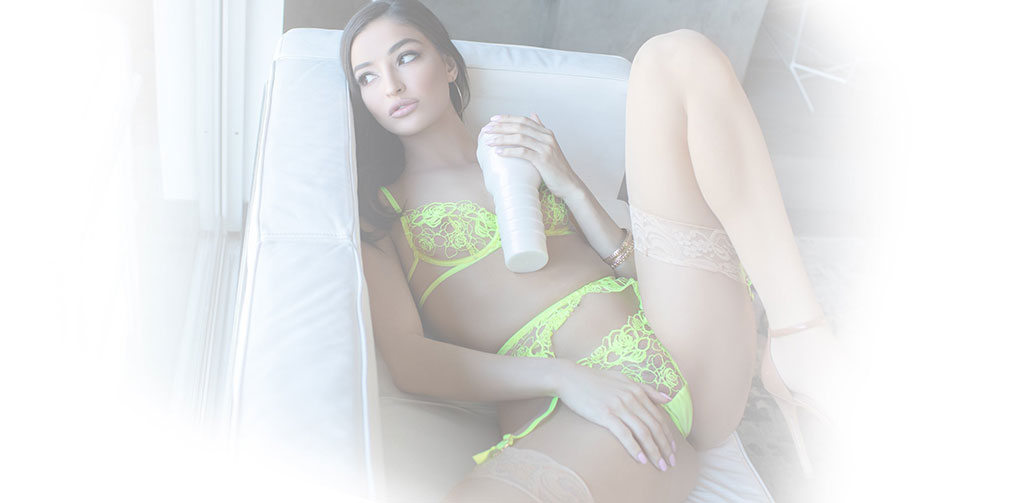 If you've been saving up your cash (and loads) for the near-perfect Fleshlight Girl, I have some excellent news. The newest addition to the wildest sex toy collection is Emily Willis! Yup, you read that right! You can now stick your trouser snake into Emily's perfect puss or ass (or both! Go wild, man!). This Fleshlight is similar yet different from the others. That's why I decided to take the plunge and write the Emily Willis Fleshlight review!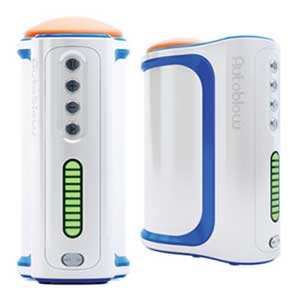 Autoblow A.I.+

Hands free blowjob toy

Heavy duty motor

Powered by artificial intelligence

Interchangeable sleeves

Body-safe materials

Plug it into any electrical outlet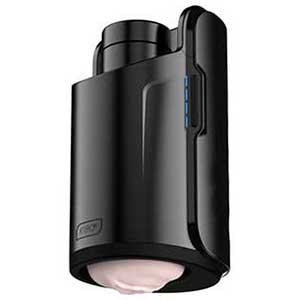 Kiiroo Keon

Automatic stroker

Sliding scale of speed

Elegant and discreet

Real-feel masturbation sleeve

Connects to video chat platform and VR porn

Easy to store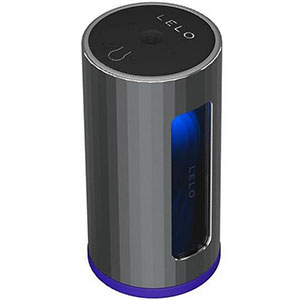 Lelo F1S V2

Hands free blowjob machine

Long-lasting charge

Fully waterproof

Powerful sensations

Realistic artificial skin material

Easy to clean

Promo Code: "HAPPYBF" - 15% Off
Look, it's every man's dream to have a porn star beneath him and dip his moisture-seeking missile into her sweet, delicious honeypot. Don't you remember your pubescent days where you'd spend days daydreaming about that hottie you saw getting railed on late-night TV and nights skinning your buffalo to thoughts of her gorgeous, seductive lips?
We've all been there! What's more, some of us still are. When I'm watching porn, I naturally imagine myself as the male lead. I'm the hunk with a dong so massive that women tremble before it. That means that I spend a lot of my time imagining myself boning women I don't know, yet am intimately familiar with. I know you do it too.
Emily Willis – Best Anal Scene (That You Can Recreate at Home)
Don't you want to just grab your favorite star and bend her over something? Well, thanks to the geniuses back at Fleshlight, we all have the opportunity to have the next best thing!
The Fleshlight Girls collection that I have mentioned several (thousand) times on this blog is one of the best things that has happened on the sex toy market ever since that ancient Chinese guy invented dildos.
Their newest addition is the petite brunette that goes by Emily Willis. I have to say that she's my favorite Willis of all time. Now, that's saying a lot, considering how big of a Die Hard fan I am.
Emily is a girl of many talents. The ex-Mormon apparently wanted to make up for her modest upbringing, so she's an anything-goes girl. She now specializes in everything. Although she's a huge fan of the girl next door genre, she's dabbled in pretty much everything from anal to BDSM.
Therefore, it's highly likely that even those of you who only indulge in porn sporadically know her face (and her pussy).
But what's she like in bed? Keep reading my Emily Willis Fleshlight review to find out!
First Look: Emily Willis Fleshlight Review
At first glance, Emily's Fleshlight looks pretty much like any other. It's huge and cylindrical in shape. If you squint really hard and have an innocent mind, it can pass up for a fancy, high-quality flashlight.
However, that jig would be up as soon as you get a better look at the front of the toy, or the entryway. Once you do, you'll be met with a sight so sweet that your mouth will probably start watering. An exact replica of Emily's real-life muff is right there, just waiting for your ding-a-ling to slide inside and start pounding into it as if your life depends on it.
Once you manage to tear your eyes away from that gorgeous sight, you'll see that the Emily Willis Fleshlight has all the tell-tale signs of a top-notch product. The feel of the sleeve is splendid (because the material is so life-like). The hard plastic of the outer shell feels high-quality under your hand.
But, let's be honest, you didn't click on this Emily Willis Fleshlight review to find out if the plastic is worth your money, did you? So, let's get to it.
Click Here To Check The Up To Date Price
Her Features Are Out of This World
When it comes to the overall impression of the Emily Willis Fleshlight, I have nothing but praise. The features she offers are pretty standard for a Fleshlight Girl toy. Still, that doesn't mean Emily isn't special.
Size
Like all Fleshlight Girls, this one is 9.5 inches long. Out of those 9.5 inches, there are 8.5 inches of insertable space. Therefore, even if you have a monster love muscle that looks more like a third leg than a penis, you'll still be able to enjoy Emily's (fake) minge.
The opening of both sleeves is 0.5 inches, but, since the material is stretchy, it can accommodate a girth of up to 7 inches.
Material
And, speaking of the material, it's important to note that Emily Willis Fleshlight is made out of the patented Fleshlight material. It's called SuperSkin, and it's a premium body-safe material that feels heavenly on your dong.
Related
The Squirt and Smash Sleeves
And now it's time for the juiciest part of my Emily Willis Fleshlight review – the overview of the sleeves. Now, I can't really tell you which option to go for. The lovely Emily has a magnificent pussy and an even more enchanting ass.
However, like many other Fleshlight Girls, Emily's two orifices offer different benefits. The textures and the overall design of the two sleeves are completely different. Now, each has something that is appealing (or many somethings), so let's check them both out, shall we?
Squirt (All Over Me)
The traditional Fleshlight lady sleeve that's inside of the Emily Willis Flashlight is appropriately named Squirt. Given that Emily has been in many a squirt scene, the name seems quite fitting.
Not to mention, the design of the sleeve is so good that you'll squirt your nut juice all over the place in no time. I know I did.
The Chambers
This toy has five different chambers. Each of them has a unique texture that will treat your fun stick to a night of stimulation you're likely to never forget.
The first three chambers are the most intense, which is a great feature, considering that many of us can't really reach the fourth and fifth chambers. No matter how loud we are when praising the length of our own master swords, if we're being honest, we'll only use the first 6 or so inches of Emily's fake pussy.
Luckily for us, the texture of the first three chambers is more than enough to get you jizzing all over the place.
The Texture
I'll be the first to admit that the cross-sections of all Fleshlight Girls' sleeves look like an insight into the jaws of an alien. It can look a bit off-putting. However, those jaws might give you the best orgasm of your life. So, onward, my brave horndogs! Stick your meat popsicle into the alien fly trap and reap the benefits!
The first chamber has a great texture to it because it gives off a realistic feel. The texture is seemingly random. There are no symmetrical bumps and ridges, so it almost feels like a real vagina.
Things change dramatically after that first inch or so because the second chamber is even tighter and wilder. It's full of little bumps that you can feel as you thrust in and out of it. The best part is that the bumps move in whichever direction you do.
The third chamber is full of coin-like nubs that are bigger than the previous chamber's bumps which means you'll definitely feel the difference.
All three of these chambers offer exceptional, realistic stimulation and tightness. Chamber number four abandons symmetry and order for random ridges that will move along with your fuck rod. This offers more intense stimulation and also contributes to the realistic feeling.
The final, fifth chamber is the jizz chamber (that's what I like to call it). It's full of tiny bumps, and it's the perfect place for your load (or the head of your dong, if it can reach it).
Overall, the lady sleeve is tight, sensational, and will suck your dick like a pro.
Click Here To Check The Up To Date Price
Smash (That Ass)
If there's a girl you'd definitely smash in Smash or Pass, it's Emily. That's especially true when she's offering her ass to you.
The Smash sleeve that represents Emily's royal ass is somewhat simpler in design than the lady sleeve. However, because it's tighter, it can also prove to be a faithful companion on those long nights of jacking your dude piston as if you're trying to skin it alive.
The butt sleeve has one texture throughout its entire length (which isn't uncommon for Fleshlight butt sleeves). It has four chambers that have narrow passageways between them, which means the already tight sleeve will become even tighter as you push on.
The texture offers both nubs and ridges, and it changes direction as you move on from one chamber to the next. So, in the first chamber, the texture (the ridges and the bumps) leans to the left, in the second chamber to the right, etc.
Emily Willis Fleshlight Review: The Overview
Overall, Emily Willis is an amazing addition to the Fleshlight Girls collection. She might even be in my top five (along with the unforgettable Stoya the Destroya and Alexis Texas Fleshlight).
But because there's no such thing as a perfect woman (or man, or sex toy for that matter), let's take a look at Miss Emilly's downsides.
What I Loved
The Squirt sleeve offers amazing variety when it comes to texture.
If you're more of a consistency man, you can opt for the Smash sleeve and enjoy one texture throughout the entire sleeve.
Both openings are gorgeous and look deliciously inviting (just like the real deal).
The Smash sleeve is quite tight.
What I Didn't Care For
The Smash texture is a bitch to clean.
If you have a smaller dong, you won't be able to fully enjoy the lady sleeve.
The sleeves are tight and might even feel too tight to dudes with girthier dicks.
There you have it, my precious ladykillers! That was my full Emily Willis Fleshlight review. If you ask me for a subjective opinion, she's more than worth the money. She's one of the tighter models that Fleshlight has to offer. What's more, both the lady and the butt sleeve have mind-blowing capabilities. If you end up buying her, let me know if she treated you right!
Click Here To Check The Up To Date Price
Product Specs:
| | |
| --- | --- |
| 🏷️ Name: | ⭕ Emily Willis Fleshlight |
| 📁 Type: | ⭕ Fleshlight Girls |
| ⚙️ Features: | ⭕ Suction Control |
| 🛠️ Materials: | ⭕ Superskin |
| 📅 Last updated: | ⭕ January 2, 2023 |