Those who remember my Best Penis Pumps probably also remember that one of Blush's products made it on my Top 10 list. Now, my list is highly coveted, so just being on it makes a pump unique and something I'd definitely recommend to anyone. But I'm not writing this Blush Performance VX8 Pump review just so I could tell you that this pump is great and you should buy it.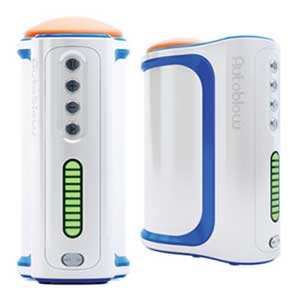 Autoblow A.I.+

Hands free blowjob toy

Heavy duty motor

Powered by artificial intelligence

Interchangeable sleeves

Body-safe materials

Plug it into any electrical outlet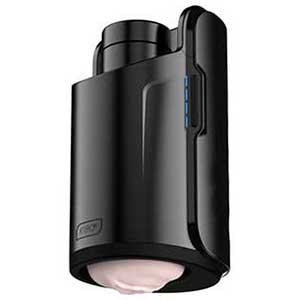 Kiiroo Keon

Automatic stroker

Sliding scale of speed

Elegant and discreet

Real-feel masturbation sleeve

Connects to video chat platform and VR porn

Easy to store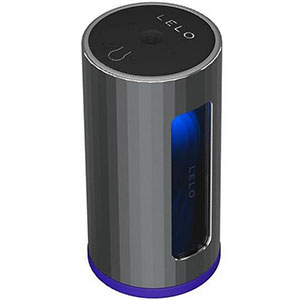 Lelo F1S V2

Hands free blowjob machine

Long-lasting charge

Fully waterproof

Powerful sensations

Realistic artificial skin material

Easy to clean

Promo Code: "HAPPYBF" - 15% Off
As always, I'll dig deep into both the good and bad aspects of this product and tell you all about why you should (or shouldn't) spend your hard-earned money on this toy. Some of you know that I adore penis pumps with all my heart (and dong), which is why I don't really mince words when it comes to reviewing them. If they are bad, I give it to you straight, and if they are amazing, both I and my dick sing them praises.
So let's unpack this Blush Performance VX8 Pump review together, shall we?
What Is the Blush Performance VX8 Pump?
Look, I know most of these pumps have weird names that make them sound like car parts. I mean, Performance VX8, really? That sounds like an engine oil brand!
But, bad names aside, you can still tell what the product is right from the get-go. The Blush Performance VX8 Pump is a powerful penis pump that has not one but a few twists.
This pump has an air-tight cylinder and silicone tubing, which makes it super easy to use. It also allows the pump to create a good seal with your pubic area and maintain a steady pressure within the cylinder.
The Performance VX8 pump looks pretty complicated. Like all air pumps, it has a huge transparent cylinder, but it also has a pressure gauge and a trigger handle that makes it easy for you to pump.
But, don't be alarmed by the appearance. As you'll see in my Blush Performance VX8 Pump review, this aid is actually quite easy to use. It's made with the user experience in mind, so assembling, using, and cleaning the pump won't be a problem.
But, in case you aren't really sure where to start, Blush included a detailed instruction and safety manual in the package. You know I'm big on safety, so make sure to read everything before you assemble and use your pump.
Click Here To Check The Up To Date Price
Always Take Safety Precautions
Penis pumps are great aids that can help you get and maintain an erection and last longer in bed. They also make you more sensitive, which means your orgasms will probably be more powerful.
Although that sounds great, it doesn't mean you should pump like a maniac. I suggest you make a pumping regime and stick to it. If that's not your thing, and you need a pump just for the occasional support for your Johnson, then make sure you don't overpump or pump for longer than 30 minutes at a time.
Any Exceptional Traits?
Although Performance VX8 looks like many other air pumps, it has a special something-something that initially landed it on my list of candidates for my Top 10 Penis Pumps.
Aside from having a pistol pump that makes pumping easy on the hand, this pump also has a silicone strap. Now, I bet you're thinking, "All pumps have a silicone donut, Mark! Why is this one so special?".
Well, I'll tell you. This pump has silicone tubing, just like many others, but it also has a silicone cock strap that essentially acts as a cock ring. You leave the strap on after you finish pumping to ensure the results you achieved with the pump don't disappear in the blink of an eye.
Aside from existing, the cock strap (or trap, as I like to call it) has another great feature – it's sizable! The length (or, better said, girth) is adjustable thanks to the snaps it has. So, it's basically a one-size-fits-all without being too stretchy and, thus, useless.
The Signature VX8 Design
Now, I haven't really reviewed many Blush products. However, I did try quite a few (it takes time for me to write these reviews, OK?).
During those try-outs, I figured out that Blush has a signature design that makes their toys quite easily distinguishable among others. Performance VX8 Pump is no different, as it dons the signature Blush design.
That means the pump is easy to look at and use. OK, so it's not really that appealing to the eye, but that's because it's a freaking penis pump. They never look cute or inconspicuous. A penis pump looks exactly like it should – a sex aid that can potentially change your sex life forever.
Aside from that, the design is quite simple but effective. In a transparent-black combination of colors and with high-quality materials, this pump is definitely something that looks like the high-end product it is.
Related
Show Me Those Specs
Now it's time for the most fun part of my Performance VX8 Pump review. We're taking a really close look at everything the pump actually has to offer. So, let's start with size to see if your monster dong that makes women faint when they see it can fit into the pump, and then we'll move on to the features, alright?
Feast Your Eyes On This Size
Performance VX8 is a pretty big pump. It's 9 inches long, and out of those, 8.5 inches are of insertable length. The pump also has a diameter of 2.25 inches. In other words, it can pretty much accommodate all dongs, big and small.
Of course, if Mother Nature blessed you with a 10-incher, then I'm afraid this product isn't for you. Although, if she gave you a Pocket Rocket that big and made it unusable, then she's a cruel witch, and I'll start resenting her on your behalf.
Click Here To Check The Up To Date Price
Looking Under the Hood (For Those Features)
Now that we've determined that my Performance VX8 Pump review can benefit pretty much anyone, let's see what the pump actually has to offer.
Acrylic Cylinder
The most prominent part of the pump is definitely the transparent cylinder. It's made out of high-quality acrylic material, which makes it strong enough to withstand pressure while also making the product light. In fact, the entire pump weighs around 11 ounces, which isn't that bad for a pump of this size.
The cylinder is also detachable, which allows you to maintain the pressure on your dong without having to hold the entire pump (hose and pistol handle) in your hands.
As I already mentioned a couple of times, the cylinder is transparent. That allows you to not only measure your progress (the markings edged on the cylinder also help with that), but also keep an eye on your penis. As you know, pumping can sometimes go wrong. We get overeager and overpump, thus creating a nightmare scenario.
A clear cylinder allows you to watch for any changes on your penis. If you see any excessive redness, blood vessels popping, or anything that seems out of the ordinary, stop pumping immediately.
Silicone Tubing
Of course, the tubing in the pump is made out of medical-grade silicone. It's easy to clean and won't show wear and tear easily.
It also makes pumping more comfortable. It easily creates a seal with your body without pulling on your skin or pubes.
Pistol Handle
The pistol handle is probably my favorite feature of this pump. It's a trigger handle, which means it's extremely sensitive. You won't have to push on it like a crazy person in order to get the pump pumpin'. Light pressure is all you really need.
Plus, the pistol-like shape makes it easy to handle.
The Gauge
All good air pumps must have a pressure gauge. For me, that's non-negotiable. I know I always say I'm a fan of water pumps because they are more comfortable, but that doesn't mean I won't give a high-quality air pump (like the Performance VX8) a try.
However, if there's no pressure gauge that allows you to monitor the pressure and ensures you don't overpump, I won't even look at a pump twice, let alone use it.
Quick-Release Valve
Another great feature (that all pumps should have) is the quick-release valve. It allows you to quickly end your pumping session by equalizing the pressure inside and outside of the cylinder.
Anything Extra?
Well, I'm glad you asked. I've been teasing this the entire Performance VX8 review, and now it's time I give it to you straight. This pump has another twist to its design, and that's the Nterchange System.
If you don't know what that is, don't worry; neither did I. It's basically the way Blush states that this pump is compatible with their other Nterchange toys and aids. That means that you can use other Blush pump accessories and their pocket pussy donuts to make the experience more pleasurable, as they are compatible with the Performance VX8 Pump.
The Performance VX8 Pump Review Breakdown
If it wasn't clear so far in my Performance VX8 Pump review, this aid is easy to use and has an excellent design. However, that doesn't mean it's the one and only perfect product on the market. As you know, I don't believe in perfection when it comes to sex toys for men which means I'll find a flaw, no matter how minuscule. I want you to have all the info before you spend your money on something.
The Pros:
It's super easy to use. The pistol handle and the detachable tubing allow you to quickly and easily pump.
The cock strap is an excellent addition that will ensure you stay hard even after you remove the pump.
The interchangeable design gives more value to the toy.
Safety features like the gauge and the quick-release valve work great and will ensure you don't hurt yourself.
The Cons:
First-time users might find it tricky to create a seal with the body. The trick is to hold the pump in a specific position (that works with the angles and shapes of your pubic area).
The pump is quite bulky. But then again, so are most of them. They have to be in order to get the job done.
Click Here To Check The Up To Date Price
Product Specs:
| | |
| --- | --- |
| 🏷️ Name: | ⭕ Performance VX8 Pump |
| 📁 Type: | ⭕ Penis Pump |
| ⚙️ Features: | ⭕ Easy To Handle |
| 🛠️ Materials: | ⭕ Acrylic / Silicone |
| 📅 Last updated: | ⭕ November 29, 2023 |
Disclaimer
Our articles feature affiliate links. If you appreciate our content and would like to show your support, you can consider buying your new sex toys using the links we provide. Every purchase made through our links helps us earn a small commission, without any additional cost to you.