A toy that promises to give men the female orgasm has a lot to live up to in my world. Since I've always wanted to know what women feel when they climax, the Arcwave Ion seemed like the perfect toy for me. I decided to buy that magical toy, and try to get as close as possible to the elusive female orgasm. In my Arcwave Ion review, I've tested out all the incredible claims and figured out what all the hype was about.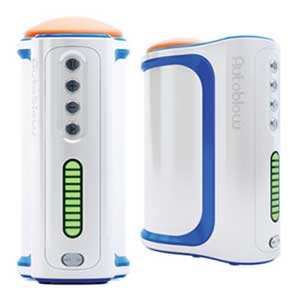 Autoblow A.I.+

Hands free blowjob toy

Heavy duty motor

Powered by artificial intelligence

Interchangeable sleeves

Body-safe materials

Plug it into any electrical outlet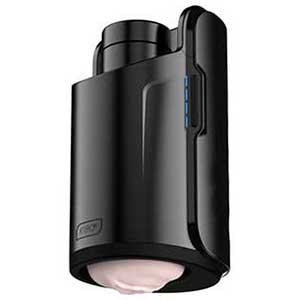 Kiiroo Keon

Automatic stroker

Sliding scale of speed

Elegant and discreet

Real-feel masturbation sleeve

Connects to video chat platform and VR porn

Easy to store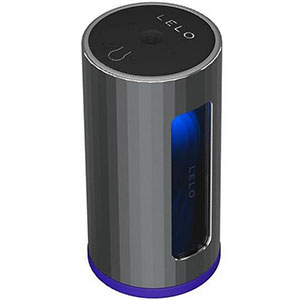 Lelo F1S V2

Hands free blowjob machine

Long-lasting charge

Fully waterproof

Powerful sensations

Realistic artificial skin material

Easy to clean

Promo Code: "HAPPYBF" - 15% Off
What Is the Arcwave Ion?
As with any new product that pushes the envelope, the Arcwave Ion is somewhat difficult to describe or define, but I'll give it my best shot. Essentially, it is a male stroker that uses innovative Pleasure Air technology to deliver spectacular orgasms.
Most traditional strokers have silicone sleeves that caress your soldier, providing you pleasure until you blow a load. But the Ion doesn't need to touch your skin to do it, which is kind of cool/weird.
With the Pleasure Air Technology, the toy is able to send pulsating airwaves to your frenulum. More specifically, they target the Pacinian pleasure receptors in the tip. Apparently, women also have these receptors in their clitoris, which is where the whole concept of female orgasm comes from.
The Innovative Technology
As soon as I decided to write an Arcwave Ion review, I knew that I would have to dedicate a special section to the innovative technology. Honestly, it's not something that's ever been done before, so I thought that I'd give you some insight into what makes the stroker so unique.
Pleasure Air
If the term Pleasure Air sounds familiar to you, it's because you might have already seen it in the Womanizer. The toy for women is made by Wow Tech, and it took the world by storm a few years back.
The Pleasure Air technology is a brand new type of stimulation, which is based on pulsating airwaves. It specifically targets the Pacinian receptors that I've mentioned earlier to deliver earth-shattering orgasms.
Pleasure Air technology utilizes changes in air pressure to target sensitive nerve endings in your ding dong. It's kind of tricky to explain, but if you want to learn more about it, you can check out this article.
Click Here To Check The Up To Date Price
Smart Silence
The Smart Silence feature is a really nifty little thing, especially if you usually beat your meat on the down-low. Basically, the principle is pretty simple. The Arcwave Ion won't start doing its thing unless it feels you in it. To get the stroker to start, the Smart Silence feature needs to feel skin contact.
Then, it'll start gently pulsating and stimulating until it finally tickles your pickle. Also, as soon as you break contact, the Arcwave Ion will almost immediately shut down, and go on standby mode. So if someone barged into the room while you were doing the five knuckle shuffle, they'd be none the wiser.
Of course, you could turn the Smart Silence feature off and listen to the not-so-soothing sounds of the Ion. But here's the catch.
If you've got no reason to be quiet as a church mouse, the Smart Silence isn't worth it. The airwaves feel much better when they're on their own, and when you're not literally pressed up against them.
CleanTech Silicone
I didn't think that TPE or regular silicone needed improving, but Wow Tech has definitely proved me wrong. That's why I wanted to set aside a part of my Arcwave Ion review to talk about the CleanTech Silicone.
It's essentially a type of silicone that has a high density and biocompatibility. The first reason that's important is that it means the Ion is safe from any and all germs and pathogens. But it also means that it's UV-resistant and hypoallergenic.
That all leads to the conclusion that the Arcwave is incredibly durable. Also, if you properly take care of it, it's going to be in your life for a while.
Related
The Ion's Specs
It wouldn't be a proper Arcwave Ion review if I didn't talk about the specs, of which I know surprisingly few. I can tell you that the overall length of the Ion is about 5.9 inches, while the width is around 2.04 inches.
The insertable length is 3.42 inches, which is pretty solid considering that the Ion is only for the frenulum. However, the internal diameter comes at around 1.29 inches, but the company claims that it can stretch up to 1.73 inches.
As far as weight goes, I can only tell you that I have absolutely no idea. I don't have a kitchen scale at home, and there's no information on the website. But what I do know is that it feels pretty light, and it's not something that would make your hand(s) grow tired.
The last thing I wanted to talk about was Arcwave's battery life, which is pretty solid. On a single charge, your toy could last between 60 to 70 minutes, depending on how you use it. What's more, when it's in the storage base, the Ion takes around an hour and a half to fully charge.
How It Comes
When you buy the Arcwave Ion, it'll come in a box with a couple more things. You'll get (obviously) the stroker, the storage base, a charger, two leaflets, a pouch, as well as a small sample of water-based Pjur lube.
I've ordered a fair share of toys in the past, and a lot of companies don't put a lot of thought into the packaging. Yes, that was a subtle jab at Apollo Hydro. So I was pleasantly surprised that at least I had some lube to play with.
Another important thing that I wanted to mention in my Arcwave Ion review is that the toy came fully charged. That was pretty handy because I could play with it right out of the box.
The Accessories
If you're looking to cop one or two more items from the company, you should check out the Accessories page. There, you'll find that there's pretty much everything that you'd ever need to use with the Ion.
First off, there's the Arcwave toy cleaner, made by Pjur. You can also get DryTech sticks, which go into the storage base, as well as an additional charging cable. But most importantly, you can buy a backup storage base and a silicone sleeve. Weirdly enough, the only thing that you can't buy is the thing that comes in the box – lube.
Click Here To Check The Up To Date Price
How the Arcwave Ion Feels

Now, let's get into the main event, and the reason all of you clicked on this Arcwave Ion review – the sensations. Before I get into the nitty-gritty, I do want to say that, as always, these are just my opinions. You might have a totally different experience with it, but either way, it's still well worth the purchase.
First, let's start with the question that's on everyone's minds. Does the Arcwave Ion actually accomplish what it says, and does it match the female orgasm? Well, I have absolutely no idea. For the life of me, I don't know how they tested these claims, and why apparently so many men claim that they experience a lady O.
But I will give the Arcwave Ion this; it's definitely a new sensation that I've never felt before. And given how many male masturbators I test on a daily basis, that's a pretty big thing.
I originally thought that the Ion would feel a lot like the Lelo Prototype, but that wasn't the case. The Arcwave uses airwaves, while the F1s relies on sonic waves to deliver orgasms.
Anyway, I'm getting off track here, but my point is that the Arcwave feels incredible on you. It will honestly give you an O like never before, and it'll for sure feel more intense than if you were to do it with just your hand.
With that said, the stroker definitely did need some getting used to. I had to combine the airwaves with a bit of thrusting and finesse my way into orgasm the first time. But after a while, I got used to the sensations, and I have to say, the feeling was majestic. Yes, I said it – majestic.
Cleaning the Arcwave Ion
There was one thing that I told myself I can't forget about in my Arcwave Ion review, and that's to talk about the cleaning. I know that I've already said this, but it was like nothing I'd ever seen before.
To ensure that you never forget to clean your spunk-filled stroker, WowTech has made the cleaning process simpler than ever. The end result was super intuitive, and I think that more companies should take note.
Holding the Arcwave upright with both hands, twist the two sides of the stroker in opposite directions. That will split the Ion into two parts, which you can then easily wash with some soap and lukewarm water.
Also, the Arcwave is IPX7 waterproof, which means that, if you want, you can totally submerge it under water. However, since it is an open-ended design, there's little chance that you'll have to remove any tough stains from it. So there's usually no need for the soak.
The Storage Base
I wanted to use this part of my Arcwave Ion review to talk about something else that is beyond cool, and that's the storage base. When you order the toy, it'll come with the base included, and you don't have to pay anything extra.
There are a couple of reasons that made me fall in love with this thing, and the first is that it doubles as a charging station. So you can put the Ion in it, and let it charge for a few hours, and not have to worry about anyone interrupting it.
Then, there's the fact that the storage base protects the stroker from any sort of dirt, dust, or damage. The Ion is encased in the base, so there's no chance that it could get filthy, unlike most silicone strokers.
Lastly, the storage base is perfect for drying the Ion since it has a silicone stick at the bottom, which can collect water droplets. So there's no need to leave it out to air dry, minimizing the chances of someone walking in and seeing your fancy stroker.
Why the Arcwave Ion Kind of Blows
As expected, it can't all be sunshine and rainbows, so I thought I'd use this part of my Arcwave Ion review to bitch about some things. Starting with the most glaring issue, and that's the noise levels.
Once you deactivate the Smart Silence mode, the Arcwave sounds like a freaking leaf blower. The loud buzzing and humming would make it impossible to use if you were trying to fly under the radar.
And yes, I hear you asking, But Mark, the Smart Silence is there for a reason, why would you turn it off? Well, I've kind of answered this already, but I'll elaborate. When I have Smart Silence on, I find it almost impossible to blow a load.
Given that it requires skin contact, I have to squeeze the Ion to get it to work. So if I want to have just a quick little solo sex sesh, I'd have to turn the mode off. In turn, I feel like I'm in a sandstorm or something.
Apart from that, the only minor issue I had was handling the Arcwave. Since it doesn't have any grips on the side, it could easily slip out of your hands. Especially if they're covered in a buttload of water-based lube.
With that said, I do have to give credit where credit is due. The Arcwave Ion is a revolutionary toy, and it uses the latest technology to get you to bust a nut. So there are bound to be some hiccups along the way, but since this is the first-ever model, I think that things are looking bright.
Final Thoughts
After all of that, I've come to the conclusion that the Arcwave Ion is an incredible male sex toy, but it's definitely not for everyone. Since it only stimulates the frenulum, I'd say that it's perfect for more sensitive guys. If you usually get off by just playing with the tip, there's no better toy for you than the Ion.
However, if you like it a bit more rough, and tend to go ham on your strokers, I'd avoid the Ion. Either way, no matter what you decide, I hope that you've at least found my Arcwave Ion review helpful. And as always, if you have any questions or suggestions, please don't hesitate to reach out.
Click Here To Check The Up To Date Price
Product Specs:
| | |
| --- | --- |
| 🏷️ Name: | ⭕ Arcwave Ion |
| 📁 Type: | ⭕ Male Masturbator |
| ⚙️ Features: | ⭕ Pulsating Airwaves |
| 🛠️ Materials: | ⭕ CleanTech Silicone |
| 📅 Last updated: | ⭕ September 16, 2023 |
Disclaimer
Our articles feature affiliate links. If you appreciate our content and would like to show your support, you can consider buying your new sex toys using the links we provide. Every purchase made through our links helps us earn a small commission, without any additional cost to you.