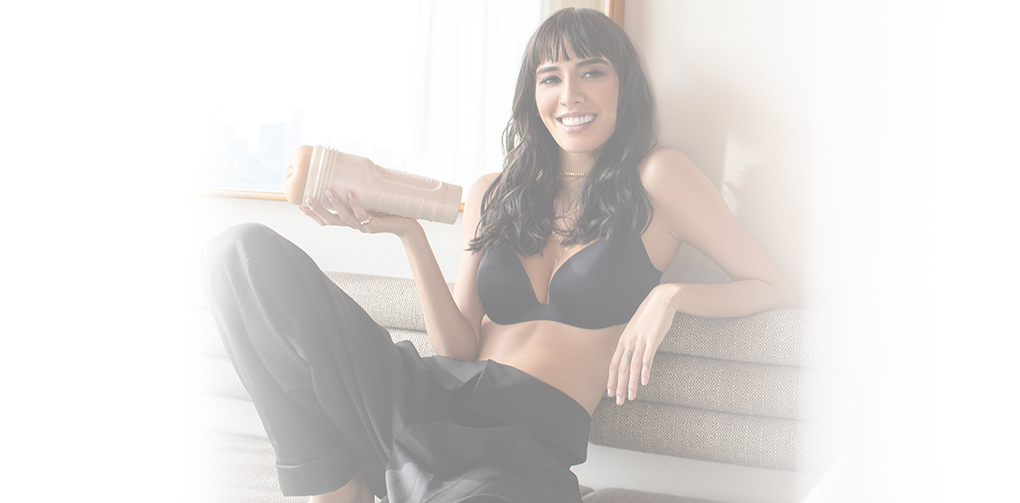 Teach a man to jack off, and he'll be happy for an hour. Give him a Fleshlight, and he'll be your best friend for a lifetime. Is that how that saying goes? Anyway, we're here today to talk about another addition to the Fleshlight Girls set. If you're into petite chicks who wrap around your dick like they're sucking on a mussel, you'll love this Janice Griffith Fleshlight review!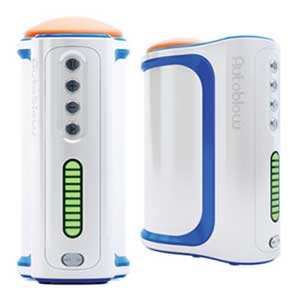 Autoblow A.I.+

Hands free blowjob toy

Heavy duty motor

Powered by artificial intelligence

Interchangeable sleeves

Body-safe materials

Plug it into any electrical outlet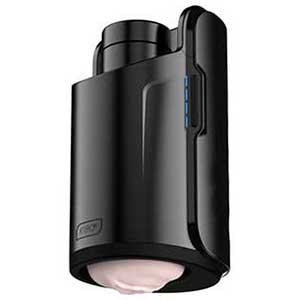 Kiiroo Keon

Automatic stroker

Sliding scale of speed

Elegant and discreet

Real-feel masturbation sleeve

Connects to video chat platform and VR porn

Easy to store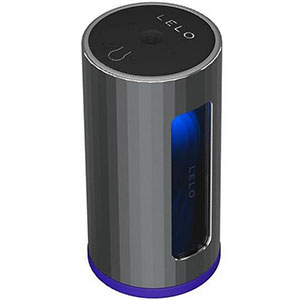 Lelo F1S V2

Hands free blowjob machine

Long-lasting charge

Fully waterproof

Powerful sensations

Realistic artificial skin material

Easy to clean

Promo Code: "HAPPYBF" - 15% Off
In 2018, Fleshlight Girls, who could at that time already boast names such as Madison Ivy, Alexis Texas, Stoya, and everyone's favorite Lisa Ann, added Janice Griffith to their list of special made Fleshlights. If you're a fan of Janice, or, to be more precise, if you're a fan of her pussy, you'll be more than happy with this Fleshlight!
Janice Griffith – Who's That?
Come on – let's not pretend you don't know. Janice is that sexy girl next door that always orders pizza but never has the money for it, so she has to be creative.
Still want more details? While doing research for this Janice Griffith Fleshlight review, I found out that our lady is a 5'2" New Yorker and weighs 95lbs. However, that doesn't stop her from experimenting and trying to fit things in. If you've seen that video with Jules Jordan, you know what I mean!
Outside of her office, Janice is a pretty smart gal. She co-founded SpankChain, a blockchain platform that focuses on the adult industry. But I will be the first to be honest and say I couldn't care less about her off-the-screen activities – unless that activity includes molding her pussy for my pleasure.
Click Here To Check The Up To Date Price
What Is a Fleshlight?
If you're not familiar with a Fleshlight (which I doubt), it's a male masturbator. Simply put, you slide it on your cock and jack yourself off with it while it enhances the experience for you.
But there is more to it! Back in 2008, the Fleshlight team decided to make a Fleshlight sleeve with a very particular opening. They paid famous porn stars to be Fleshlight models. Basically, they took perfect molds of their pussies and made Fleshlight products that would replicate the real thing. As you've already figured out, we're here to cover a product with one special pussy resemblance – let's see what insights this in-depth Janice Griffith Fleshlight review has to share!
Why Buy This One?
Why would you even buy a Fleshlight that resembles someone's pussy? Does it really matter? Well, wouldn't you want to feel what it's really like to fuck the girl you jack off to every night with the blinds shut? What's more, the Fleshlight lets you not talk to it after you're done. You know how it goes. Why buy the cow when you can get the milk for free?
Just imagine the feeling of watching a Janice video (POV if you're into that) and having that feeling of her tight pussy on your dick or an even better one since real pussies don't have pockets, stripes, and bumps to make you erupt with sensations. A huge design flaw, if you ask me.
Obviously, if you're more into Nicole Aniston or Angela White, you can buy their Fleshlights. Nevertheless, Janice will not disappoint, which is first-hand information (the right one) from me.
Janice's Fleshlight uses something they call the Eden texture, which is hugely popular with male sex toys users. What is Janice's Eden precisely, though? Let's check out!
Click Here To Check The Up To Date Price
Let's Talk Specs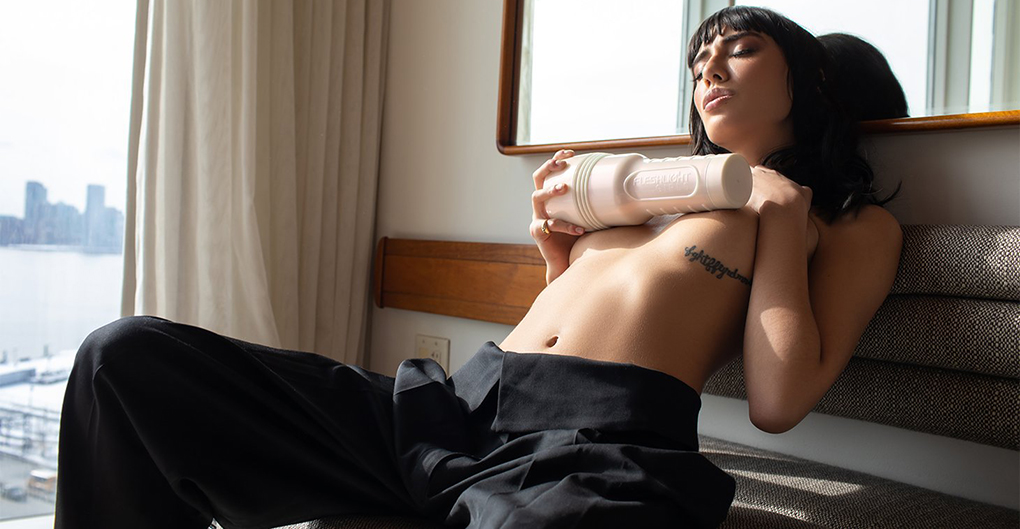 The orifice of the Fleshlight shows exactly how tender Janice's labia are, and you'll also spot the star's signature next to it. The Fleshlight perfectly replicates Janice's skin tone, which is a bonus. But, more importantly, let's talk about the insides.
In line with the real deal, the Janice Griffith Eden Fleshlight is a tight thing – you will feel the pressure from the walls the moment your soldier enters the safehouse. Furthermore, while it should simulate a pussy (and it does), the tightness gives off some anal vibes too. It's a really unique feeling and definitely another reason why you should give Janice a ride home.
The Fleshlight is nine inches long and consists of five chambers. Unfortunately, the less endowed among us won't get to experience the pleasures of all five of them. That's just how life is. Those five chambers, in order, are:
Nubs
Bumps
Lotus node
Tight canal
Large bumps – the grand finale
Nubs
Remember that scene in "Game of Thrones" when Tyrion enters the grand hall for his trial? Well, you'll feel something similar with the nubs acting as a welcoming committee on either side of your junior. This chamber is 1.6 inches long and one inch wide, so hopefully, you can reach the second one with no problems.
Essentially, the nubs are there to massage your cock and prepare it for what is yet to come. Although it's a pretty wide chamber (especially for our petite Janice), it does tighten around the center before spreading again. It will get you in a mood and wanting more!
Bumps
That "more" comes in the shape of bumps. This section is only 1.2 inches long, with bumps in the shape of a trapeze. And let me tell you one thing – they're pretty rough.
It's going to be quite a jump from the nubs you've just gone through. It's like someone patted your buddy on the head and told him he's great at football. Now, overconfident, your buddy walked out on the field with senior linemen who are not there to joke around.
They've placed the bumps in three "rings," which are only 0.8 inches wide. So your dick needs to weasel its way between them. You will feel a drastic change in diameter between the first two chambers. It's going to provide you with some highly intense sensations as if Miss Griffith herself was doing Kegel exercises on your cock!
Lotus Node
The next one is the lotus node. If you've been using Fleshlights for some time now, you'll be familiar with the lotus node, a popular design choice back in the day. Essentially, it's a small bow-shaped opening (0.6in long and 0.4in wide). Its purpose is to add some resistance to your thrusting and provide you with all the right (and tight) sensations.
Since it's in the middle, all penis sizes (well, most) can still reach it and enjoy the fruit of its labor.
Related
The Tight Canal
Moving on, we have the canal, a 2.6 inches long section. Boy, these inches add up quickly, don't they? Especially if each one represents a fifth of a whole. The tight canal is only 0.4 inches wide, and it consists of three evenly spaced rings. As your dick's going through it, you'll feel your sensations switching from tight to wide in a small space.
Basically, the canal plays with your penis head, and it teases you in the places where you're most sensitive.
Janice Griffith Fleshlight Review – The Finale
Let's face it – at this point, it's bordering on fiction. The final chamber starts at about 6.6 inches deep, and if I had such powers, I wouldn't be writing Fleshlight reviews online! You'll probably notice the lack of details in this one.
It goes all the way to the end of the sleeve. The entirety of the chamber is filled with rounded bumps and nubs that tighten around your penis like you wouldn't believe.
The tightness brings the stimulation of the tip of your penis to the maximum. If you get to that part, you'll be screaming Janice's name in no time.
Cleaning and Drying Time
With all the nubs, rings, and bumps inside this tight sleeve, cleaning it takes a bit more time than your normal Fleshlight. Still, it's the usual ordeal – take the sleeve out and wash it with warm water and soap. Then, make sure it's fully dry and put it back in for later use. Nothing too crazy.
Tip: every now and then, you should use some renewal powder on your sleeve to make sure the Eden doesn't lose its softness and tightness. Just make sure the powder doesn't have any talc in it. You should do this after every 5–6 uses.
Janice Griffith Fleshlight Review – Conclusion
Personally, I'm not into petite girls. I like my women hefty. I hadn't seen a Janice video until I heard about the product. But when I heard about this Fleshlight, something about it just spoke to me – I had to try it out. And I was not mistaken!
I hope you, too, can use this bad boy and let Janice do her magic. It's going to be a wank to remember.
I hope this Janice Griffith Fleshlight review gave you a better insight into what you can expect from it. You should definitely give it a try. Have fun!
Click Here To Check The Up To Date Price
Product Specs:
| | |
| --- | --- |
| 🏷️ Name: | ⭕ Janice Griffith Fleshlight |
| 📁 Type: | ⭕ Fleshlight Girls |
| ⚙️ Features: | ⭕ Soft And Supple |
| 🛠️ Materials: | ⭕ Superskin |
| 📅 Last updated: | ⭕ September 16, 2023 |
Disclaimer
Our articles feature affiliate links. If you appreciate our content and would like to show your support, you can consider buying your new sex toys using the links we provide. Every purchase made through our links helps us earn a small commission, without any additional cost to you.