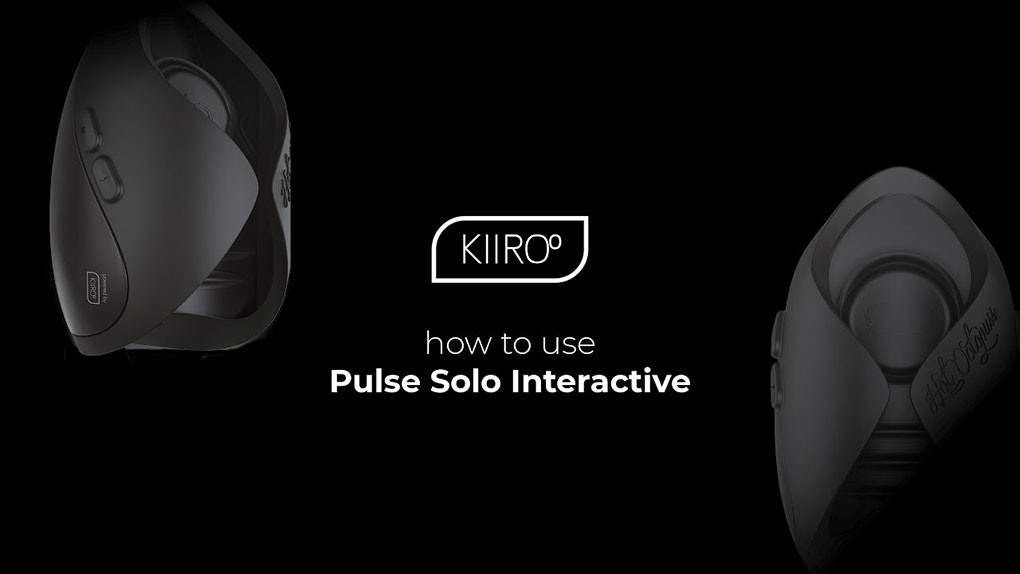 We all know that every interaction counts, but come on, these past couple of years during the Corona era have pretty much driven every man (and his cock) crazy! So what else is there to do but test out new and innovative sex toys? You know, those toys that sync to your favorite porn and jerk the hell out of your dick hands-free?! Recently, I selflessly sacrificed my wang while testing out the newest penis vibrator from Hot Octopuss and Kiiroo to help you learn more about it. It's a fresh take on the famous Pulse "guybrator." However, it introduces interactive VR functionalities for an even more immersive wanking experience! But does it work as intended, and can it really squeeze your lemon hands-free while moving in sync with the dirtiest porn scenes at 4450 rpm? Check out my Hot Octopuss Pulse Solo Interactive review to find out!
💡 Attention, everyone! Get ready for exciting news! Hot Octopuss Pulse Solo Interactive just leveled up with a mind-blowing upgrade! It's now compatible with FeelMe AI, the revolutionary app that turns adult content into interactive experiences. Don't miss out! Click here for pleasure-filled possibilities and let the adventure begin!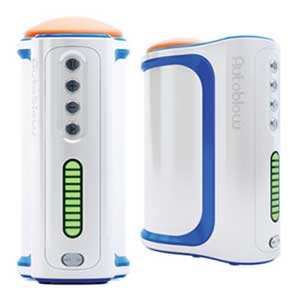 Autoblow A.I.+

Hands free blowjob toy

Heavy duty motor

Powered by artificial intelligence

Interchangeable sleeves

Body-safe materials

Plug it into any electrical outlet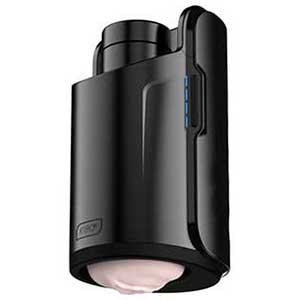 Kiiroo Keon

Automatic stroker

Sliding scale of speed

Elegant and discreet

Real-feel masturbation sleeve

Connects to video chat platform and VR porn

Easy to store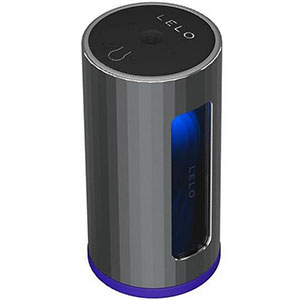 Lelo F1S V2

Hands free blowjob machine

Long-lasting charge

Fully waterproof

Powerful sensations

Realistic artificial skin material

Easy to clean

Promo Code: "HAPPYBF" - 15% Off
Hot Octopuss and Kiiroo Join Forces
Now, who doesn't love an epic team-up?! Think Captain America and Iron Man, Batman and Superman, and finally, Hot Octopuss and Kiiroo! Yup, these two legendary sex toy brands have worked together to improve on the innovative design and clever features of Hot Octopuss' Pulse vibrators.
If you don't know what I'm talking about, the Pulse III Solo by Hot Octopuss was dubbed the world's first "guybrator." This multi-award-winning toy was based on the clever use of PulsePlate technology. The tech can stimulate your dong hands-free or make you cum without you having an erection!
Moreover, the Pulse III Solo, Pulse Duo Lux, and the new Solo Interactive all use similar tech that delivers to-and-fro motions. You'll feel them start at the top of your dick and extend down to your base. I've tested and reviewed all of those toys, and I can tell you that the sensation comes incredibly close to real-life sex movements – but with a slight twist.
And while the new Pulse Solo Interactive doesn't look all that different from its predecessors, it utilizes cutting-edge tech by Kiiroo. That way, we get the awesome design and a strong motor from Hot Octopuss with high-end interactive technology by Kiiroo. But will you get the best of both worlds? You know, kind of like that feeling when you munch on Reese's delicious peanut butter cups?
Click Here To Check The Up To Date Price
The World's First Guybrator Improved
Now, Hot Octopuss' Pulse male stimulators are all unique types of masturbators. They look nothing like traditional male toys, pocket pussies, or wanking sleeves. The Hot Octopuss Pulse Solo Interactive follows the same non-sleeve design as its predecessors. To me, it looks like a Darth Vader helmet or a secret sex toy from Batman's utility belt! Regardless, the major benefit is that no stroking is required and that the toy will do all the work for you.
What's more, like the earlier models, the wings of this toy wrap around your frenulum (the area underneath your pecker's head). The vibrating motor inside it is a coin-sized nub that can shake the entire toy up. Here, the toy uses patented PulsePlate technology to deliver high amplitude oscillations. This is different from low amplitude vibrations found in most other male sex toys. The pulsing oscillations are so precise and powerful that they can even make you ejaculate voluntarily without even getting hard!
Ultimately, the Pulse line of toys has changed the game for male vibrators, but it has also helped older men and guys who are dealing with erectile dysfunction. And now, the new Pulse Solo Interactive has been updated with interactive features that allow you to sync its movements to your favorite porn videos!
With advanced technology from Kiiroo, you can link Pulse Solo Interactive to over 4,000 VR or 2D flicks on various content platforms. Additionally, you can sync it to your partner's long-distance toys to enjoy masturbation from far away!
My Impressions of the Pulse Solo Interactive
When I started writing my Hot Octopuss Pulse Solo Interactive review, I thought about how I didn't like things getting overcomplicated with any sex toy that I had used. Honestly, we all like to milk the soul out of our snakes without fiddling around. That means no worrying about connectivity issues, performance glitches, or complicated interfaces.
However, this wasn't a problem for Pulse Solo Interactive. Firstly, it's based on a very simple design with no moving or attachable parts. As I said, it has the same versatile design as its predecessors and an identical button configuration. Really, the only visual difference is the new logo written on the toy. You can even use it without the interactive features, just like any other male Pulse toy. Apart from that, you wouldn't notice that this was a next-gen interactive toy. All of that reassured me that this was going to be a fun and hassle-free ride.
Moving on, the addition of Kiiroo's tech allows you to link the toy with the FeelConnect 3 app to easily navigate the world of interactive porn. Alternatively, your partner can use the app to remote control your toy (and your cock!) from any location. The app is simple to use, and you won't have to mess around with complicated settings or syncing issues. And this is especially important when your cock is harder than Valyrian steel!
Look, Ma – No Hands!
Alright, so what I first noticed while using the Pulse Solo Interactive is that this type of vibration feels much better to me compared to the usual automatic stroker. The smaller surface of the toy made it easier for me to attach it. Also, the clean-up was easier afterward, and the app configuration didn't get in the way. I was able to sync it with my iPad and then connect it to interactive videos in minutes. Next up was a steamy adventure of interactive Porn Hub goodness with the nastiest babes ever. And I'm pretty sure I would get arrested if I were to do all that stuff with them in real life!
The biggest wow factor was the fact that this vibrator is a great match for interactive content. For example, with strokers, you need to warm them up or use lots of lube beforehand. Also, some guys could get uncomfortable with a big masturbator moving up and down their schlongs. Don't get me wrong – I thoroughly enjoyed some of the automatic male masturbators I've reviewed before. However, Pulse Solo Interactive truly brings something special to the table.
For one, it doesn't require lube. You can put it on right away to get things moving and leave it on your cock until you cum. Just use the app to start up a video and sit back while the Pulse does all the work for you! After that, just stick it under the tap to wash it off, and you won't have any problems since it's waterproof.
Vibration Sync
Before I continue with my Hot Octopuss Pulse Solo Interactive review, I also want to describe how it feels to put your cock inside this toy. Basically, you don't need to warm up or get hard at all. You can just wrap its wings around your head. Then, wait as the vibration gradually ramps up along with the video.
Here, the motor moves the intensity up and down instead of the whole toy making the same movements. This is a completely different feeling compared to a thrusting stroker. Trust me – it's a whole new game when you have a tiny piston attached to your cock that creates vibrating motions of all kinds of intensities and patterns. The vibrations mimic real-life motions correctly, but the added intensity makes it somewhat different from your average sexual encounter.
Click Here To Check The Up To Date Price
Features of the Pulse Solo Interactive
Frankly, this toy could have been designed as a set-and-forget gadget, and it would have done its job just as easily. However, it has many features that you can experiment with. This includes:
Eight oscillation speeds
Five vibration modes
Turbo mode
FeelConnect 3 app connectivity
4450 rpm oscillations (the strongest in the Pulse toy range)
Other important specs you should know before buying:
It's 100% waterproof
You'll also get a carrying pouch and charging cable
It uses body-safe silicone and ABS materials
The total usage time is limited to 1 hour, and the battery takes 3 hours to recharge
The size is approximately 4.5 inches in length and 2.8 inches in width
Related
But Does It Sync Correctly With Porn?
Well, the whole thing will feel a little bit different at first because most guys are not used to automatic vibration that syncs together with a porn video. This is one of the only toys that do that. However, most of it depends on the actual interactive video and its scripting. Sometimes, the Pulse wasn't 100% in sync with the movements on the screen. I guess that could be due to the interactive scripting or the fact that the vibrator has to move at a minimum speed in order to work.
Depending on the video, there were some random stops or starts. However, they weren't noticeable enough to mess with my orgasm. Plus, the syncing works just fine with 2D videos, which is a plus if you don't want to invest in expensive VR goggles. Honestly, there is a learning curve, and you'll need to get used to the syncing sensation. But that's nothing compared to having your toy vibrate and mimic the movements of your favorite stars' pussies, asses, and throats! And all that without a single stroke! Did I just find the perfect toy for men?!
Long-Distance
If you want to have long-distance sex, you simply need to connect with your partner using the app and allow them to control your toy. It's the same method that I used on other Kiiroo toys that I've reviewed.
Once connected, your partner can configure the toy via the app. You can also video-chat while doing this. I tried it a couple of times when I was on holiday, and I loved how my GF could actually see my whole cock (and my cumshot!). Unlike a masturbator that seals your dong, the Pulse Solo Interactive leaves a lot of open space. This is especially hot if your partner prefers to see your junk while stimulating it from a distance.
FeelConnect 3 App
I also want to point out that the FeelConnect 3 app (iOS / Android) has an awesome slider control. This control was much more fun to me compared to using the standard buttons. With the slider, you can quickly swipe up or down to change the intensity and pattern.
Other than that, the app has a neat and simple interface that didn't distract me from my hands-free orgasmic experience. Alternatively, you can use the toy manually without the app. Just press the standard buttons to trigger the vibration. You can also lube up and stroke yourself with the toy for a different sensation altogether!
Turbo Mode
It's turbo time! I know my name tells you everything about me. As Mark Mitchell, I'm a sucker for all things fast, and I had tons of fun using this extra option on Pulse Solo Interactive. The turbo mode was outright fantastic during my Hot Octopuss Pulse Solo Interactive review. If you love to edge yourself, ramp up the power, and ejaculate like a monster, you'll feel right at home! Also, there's a dedicated turbo button that stops the intensity right away if you press it, which is incredibly useful right after you cum.
What I Love About the Pulse Solo Interactive
It's so powerful and feels amazing!
The toy is compact, easy to use, plus it's waterproof and easy to clean.
The app works perfectly and is simple to set up.
The vibration feels incredibly unique and syncs correctly when I watch even the most hardcore porn flicks.
It frees up my hands so that I can get freaky and use it with a prostate massager.
The turbo mode made me jizz like an effin firehose!
And Some Things That Could Be Improved
This toy can get quite noisy. That's why I wouldn't use it if some friends or family were in the next room.
The biggest letdown here is the battery life, which only lasts for an hour. After that, you have to charge it for 3 hours. Sure, not all guys can make it through a full 60-minute video without blowing their wads, but you might run into problems if you like to edge yourself and spend hours watching interactive porn.
Let's Conclude My Hot Octopuss Pulse Solo Interactive Review
To end my Hot Octopuss Pulse Solo Interactive review, I can tell you that I had looooads of fun with this thing (pun intended). It milked me dry every time I used it, and the app/syncing worked without any issues. The battery life could be improved, but since this thing is so intense, I bet you wouldn't last a full hour with it! That's up to you to find out! So check out the Hot Octopuss Pulse Solo Interactive today and enjoy!
Click Here To Check The Up To Date Price
Product Specs:
| | |
| --- | --- |
| 🏷️ Name: | ⭕ Hot Octopuss Pulse Solo Interactive |
| 📁 Type: | ⭕ Male Masturbator |
| ⚙️ Features: | ⭕ Hands Free Climax |
| 🛠️ Materials: | ⭕ Silicone, ABS |
| 📅 Last updated: | ⭕ September 16, 2023 |
Disclaimer
Our articles feature affiliate links. If you appreciate our content and would like to show your support, you can consider buying your new sex toys using the links we provide. Every purchase made through our links helps us earn a small commission, without any additional cost to you.