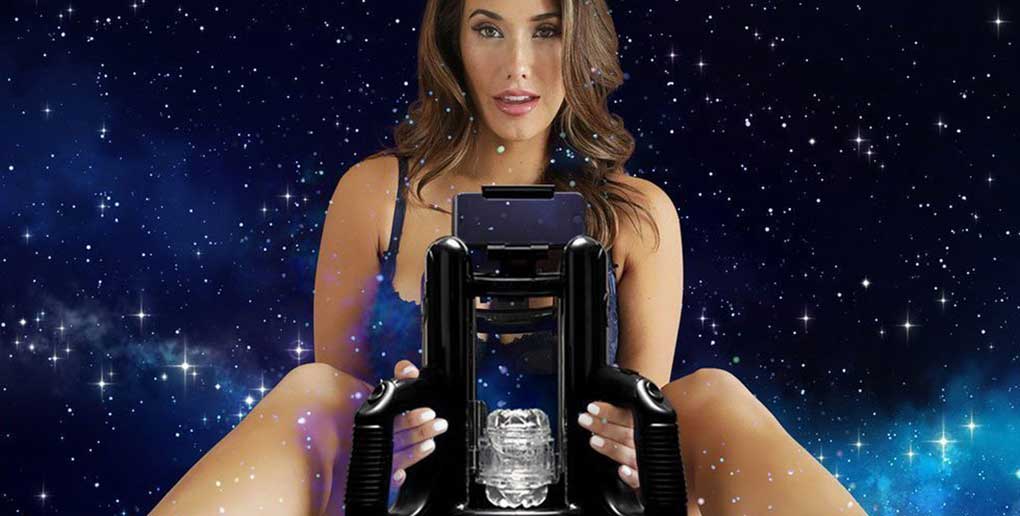 Fleshlight makes so many different styles of toys that I can't even keep track. From Fleshlights modeled after specific porn stars' vaginas, to 'vampire' sex toys, they've really got it all covered. But there is one that really sticks out to me among all of those varieties as being truly different. And that's the Fleshlight Quickshot, read this review and find out why.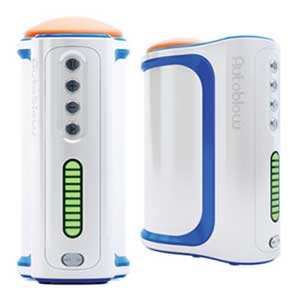 Autoblow A.I.+

Hands free blowjob toy

Heavy duty motor

Powered by artificial intelligence

Interchangeable sleeves

Body-safe materials

Plug it into any electrical outlet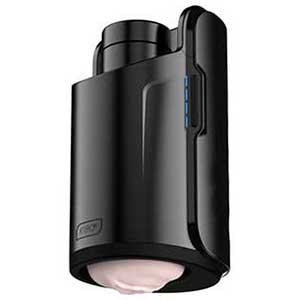 Kiiroo Keon

Automatic stroker

Sliding scale of speed

Elegant and discreet

Real-feel masturbation sleeve

Connects to video chat platform and VR porn

Easy to store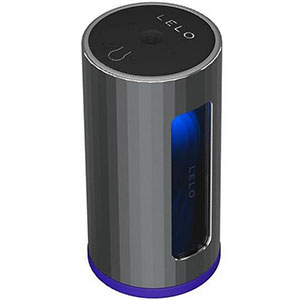 Lelo F1S V2

Hands free blowjob machine

Long-lasting charge

Fully waterproof

Powerful sensations

Realistic artificial skin material

Easy to clean

Promo Code: "HAPPYBF" - 15% Off
My Humble & Honest Fleshlight Quickshot Review
For those of you who know me, I don't need to tell you that I've tried every type of sex toy for men that I could get my hands ON (and my dick IN). There is something so pleasing to me about getting off in a way that's comparable (or in some cases better) than the best sex or the best blowjob that I've ever had in real life – and with the added bonus of not having to deal with the stress and inevitable arguments and most likely tears (on her part, not mine) that come with being in a relationship. I mean, how many times have you even seen tears or arguments after even a one night stand? Sometimes it's unbelievable, am I right?
But I digress. The point I was trying to make was that I have seen a lot of male sex toys in my day. And I've seen a lot of different Fleshlights too. And that's why the Quickshot sex toys really stood out for me. They still offer the same quality and great feelings that I've come to know and love about Fleshlight, but they're, well, different. Let me tell you why.
Related
The Fleshlight Quickshot Unvield
As you can already tell, it's part of the very large Fleshlight family. However, it differs in a few areas. But first you must realise that the Fleshlight Quickshot is actually what I call a Fleshlight series – meaning more than one Fleshlight that are very similar to each other. In this case, the series consists of the Fleshlight Quickshot Vantage and the Fleshlight Quickshot Boost.
So let's see. First, what are the similarities between the Quickshot Vantage and the Boost? They are both the most compact Fleshlights that are currently on the market. While most Fleshlight toys are anywhere from 7 to 10 inches in length, the Quickshot series devices measure in at just 4.4 inches in length. "But will I still be able to get my whole penis in something that length?" you might be asking in your mind right now… and the answer is YES! And then some!
This compact model actually has a hole in both sides – stick your member in either side and let it pop out the other side! So no need to worry – you're still getting your entire shaft rubbed and massaged, it's just a little bit of a different method than the usual Fleshlights. And there's something quite pleasing actually about feeling it pop out the other side! It's gives the head of your Johnson a nice massage and there ain't nothin' wrong with that!
Now, back to the question posed previously – what's the difference between the two models?
Fleshlight

Quickshot Vantage
The Quickshot Vantage is made of clear SuperSkin. Same SuperSkin that made Fleshlight famous, just clear. This means that on top of the intense pleasure this toy can give, you've also got the added bonus of being able to see your Willy Nelson poking through. And there's something wonderfully erotic about that. So, if that's something you think you could get into, then the Vantage is your best shot.
Fleshlight

Quickshot Boost
The Quickshot boost is made of a steely grey SuperSkin. So if watching every moment of your member sliding in and out is not something you're particularly concerned with, or if in fact you've tried clear toys before and simply don't like them (I guess it can happen) then this may be more your speed.
Both models have plenty of ribs and bumps inside the sleeve, so you're in for a grand adventure in that regard no matter which toy you choose.
Click Here For More Information About The Fleshlight Quickshot
Get the most out of your Quickshot
It's not difficult to figure out how to use this thing. It's your basic blowjob simulator, but with an extra hole on the other end. But just in case, I'll let you know my methods.
Remove the storage caps from either end.
Gloss yourself up with your favorite lubricant. Be sure to use a water-based lubricant so that you don't damage the SuperSkin material.
Stick your Johnson inside.
Stroke, baby stroke! Change it up – faster, slower, longer, shorter – see what feels best for you. If you're poking out the other end, don't forget to take some time to massage the head – it feels incredible.
Get creative. Put on some porn for a little extra stimulus, or see how many times you can almost reach a climax without allowing it to actually happen.
Practice your aim. It's actually a pretty fun game. Since most of the other Fleshlights are closed on the one end, you don't get to see your cum squirt out. This one is different. Take aim a spot on your towel, or throw a porn mag down on the bed and try to get it on her face when you cum. Not only is it fun, but when you get to do that in real life, your aim will be impeccable.
Clean yourself up, and clean your Quickshot. Seriously, it IS important to clean it up, even if you think it ruins your post-orgasm glow. If you let your load harden in there it's going to be way harder later to get it out from those bumps and grooves. Plus, you don't want to take the chance of it breeding bacteria or something inside. Just clean it. With warm water and soap, or special toy cleaner. And let it dry.
What I like
With every single toy I've ever tried, there are always a bunch of really great things and then the not so great things. Seriously, no toy has ever been perfect in my eyes. But that being said, I'll start with the good things first when it comes to the Quickshot sex toys.
They are unique. As I mentioned earlier, I love the fact that they're compact, and have a hole on both ends. It's something I haven't really seen with other manufacturers.
The Quickshot Vantage is clear. Seeing your cock inside the sleeve seriously adds a whole other dimension, and it's a dimension that I personally love.
It's very compact. This is a great toy to take traveling, or to keep in your office drawer, or even in your glovebox. You never know when the mood might strike, right? It's the smallest of the Fleshlight toys, and that definitely has its upsides.
It's easy to clean. Not that other Fleshlight products are difficult to clean, but because this one has a hole in both ends, it just makes the whole process that much easier as the water goes right through.
Things I didn't like as much
Like I said, no toy is ever perfect. There were a couple things that I would have liked to see a little different in these.
The length. So I know that this is the most compact Fleshlight they make – and I thoroughly enjoyed my experience – but at 4.5 inches in length, there are some men out there that aren't going to make it through to the other side. And I think if that's the case, that some of the best sensations will be missed.
Not sure how to use it during sex. The webpage says that you can use it as an added accessory to sex – but I haven't really found a comfortable way to do that just yet. Perhaps I just need to keep trying.
My final Fleshlight Quickshot Review…
Overall I think this is an excellent addition to the Fleshlight selection of toys. It's compact which makes it easy to store and travel with, and it's got two different looks since everyone gets turned on by different things.
It is, of course, made of the amazing SuperSkin material that Fleshlight is known for, and so it feels incredible. Just the right amount of bumps and ridges in both – you can definitely feel them but they're not in the way like some of the cheaper toys I've tried in the past. I'd say this is great for anyone who's looking for efficiency when it comes to their sex toys. And also of course, to anyone who's just keen to try something new. I definitely enjoy being able to do some target practice when I blow my load. And I've used it with a partner watching before and she enjoyed that part of it too!
Click Here To Check The Up To Date Price
Product Specs:
| | |
| --- | --- |
| 🏷️ Name: | ⭕ Fleshlight Quickshot |
| 📁 Type: | ⭕ Fleshlight Sex Toy |
| ⚙️ Features: | ⭕ Easy To Clean And Waterproof |
| 🛠️ Materials: | ⭕ Superskin |
| 📅 Last updated: | ⭕ September 16, 2023 |
Disclaimer
Our articles feature affiliate links. If you appreciate our content and would like to show your support, you can consider buying your new sex toys using the links we provide. Every purchase made through our links helps us earn a small commission, without any additional cost to you.