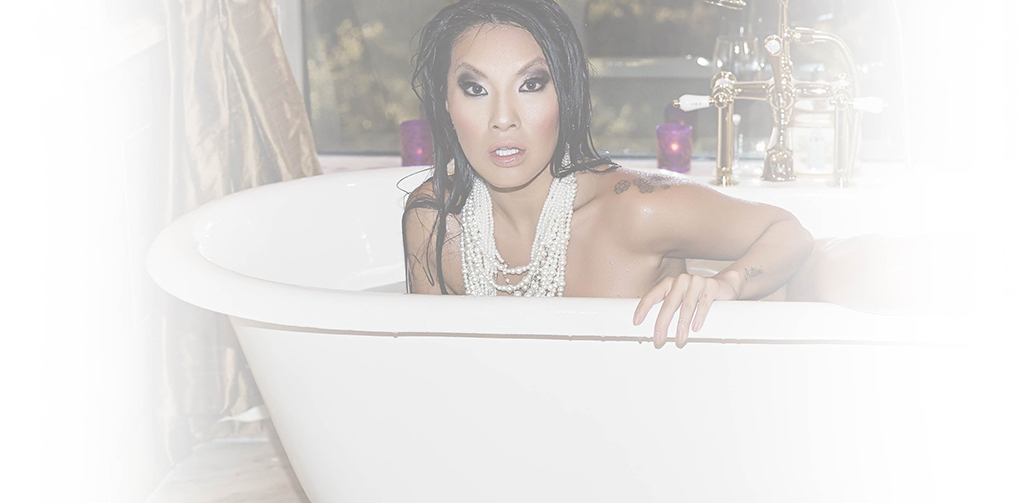 I'm not going to lie to you and say I don't have a type (because I really do), but there are some performers out there that are everyone's type. Asa Akira is definitely one of them. This fit, gorgeous Japanese American has magical openings that she's not afraid to use simultaneously. The queen of double penetration is also a Fleshlight Girl, which is why today we're doing the full Asa Akira Fleshlight review!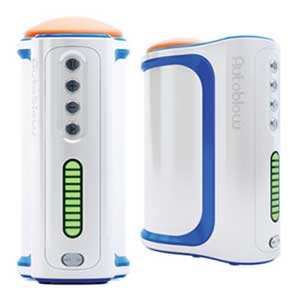 Autoblow A.I.+

Hands free blowjob toy

Heavy duty motor

Powered by artificial intelligence

Interchangeable sleeves

Body-safe materials

Plug it into any electrical outlet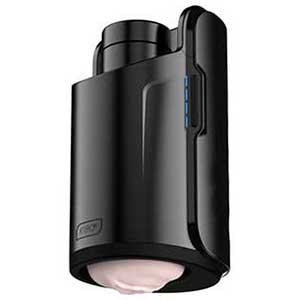 Kiiroo Keon

Automatic stroker

Sliding scale of speed

Elegant and discreet

Real-feel masturbation sleeve

Connects to video chat platform and VR porn

Easy to store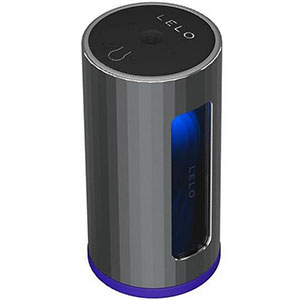 Lelo F1S V2

Hands free blowjob machine

Long-lasting charge

Fully waterproof

Powerful sensations

Realistic artificial skin material

Easy to clean

Promo Code: "HAPPYBF" - 15% Off
I love all Fleshlight Girls because I think they are the creme de la creme of the stroker market. They are high-quality, well-made, and always an interesting ride. You can't really ask for more, can you?
However, some of them (like my beloved Stoya) simply treat my Juggernaut better than others. Asa Akira climbed to the very top of that list as soon as I dipped into her. She squeezed, pulled, and jerked until she milked the very last drop of jizz from my balls, capturing my heart in the process. What can I say? Asa is a special girl.
If you want to see why I'm waxing poetic about this particular pocket pussy, keep reading my Asa Akira Fleshlight review; all will be revealed.
Who Is Asa Akira?
All aboard the double penetration station! A girl with talents so broad and versatile that she dominates several different porn categories; that's who Asa Akira is. She's more than just another pretty face in the Asian category. This Japanese American is famous for her anal and double penetration scenes as well as hard-core videos that brought her many awards.
Like many Asian performers, she's petite and fit, which makes her DP scenes all the more impressive. I personally love watching her get impaled in whichever way possible, and I know a lot of you horndogs do as well. That's one of the reasons I decided to make her the star of my next Fleshlight Girls review.
Click Here To Check The Up To Date Price
What Is the Asa Akira Fleshlight?
If this is your first ride on the Mark Train, welcome to the journey through the Fleshlight Girls' land. I'm Mark, and I'll be your guide through this wild land of delicious pussies and sinfully tight butts.
Fleshlight Girls, Asa Akira's included, are pocket pussies made by the brand Fleshlight. They stand out on the market because each one has an exact replica of one porn performer's pussy or butt as the entrance.
As you probably surmised, today we're reviewing the good, the bad, and the ugly of Asa Akira's Fleshlight. Now, I don't want to throw spoilers around, but in all honesty, there isn't much of the bad and ugly. Asa is all beautiful, all the time, baby!
What Makes Her Stand Out?
If you've been on this ride with me a few times before, you probably already know that most Fleshlight Girls look alike when it comes to general appearance and design. Each one stands out for a few simple reasons:
A unique opening (that's an exact replica of the performer's punani or bootyhole)
A distinctive texture of the sleeve(s)
However, although all girls have unique textures, if you'll allow me to bastardize Orwell's words here, some of them are more unique than others. Asa Akira actually collaborated with the Fleshlight design team to develop the perfect texture that would fit her image, and, let me tell you; they really nailed it!
Typically, the Fleshlight lady sleeves have several different chambers, each with its own unique textures. Butt sleeves, on the other hand, often have one uniform texture throughout the entire sleeve.
Asa Akira's Fleshlight flips the script on us, given that her lady sleeve has a more uniform and consistent texture than her butt sleeve. And that, my boys, is just one of the things that make her special.
The Design and Specs
I won't bore you with the details about the design, given that it's pretty consistent throughout the entire Fleshlight Girls selection. All Fleshlight Girls are ten or so inches long, with a 7-inch maximum circumference.
Furthermore, they are all white ABS plastic which is of the highest quality and ensures that you have a durable male sex toy that will last for years to come.
As for the sleeves, all of them are 9 inches long and made out of the Fleshlight's famous (and trademarked) Superskin material. This material actually revolutionized the pocket pussy market way back in the 90s when Fleshlight first hit the shelves of sex toy shops. To this day, the recipe for it hasn't changed much, although it does get refined from time to time.
What differs from girl to girl, as I mentioned already, are sleeve textures. Coincidentally, that's also the juiciest part of my Asa Akira Fleshlight review, so let's get to it!
The Lady Sleeve (Dragon)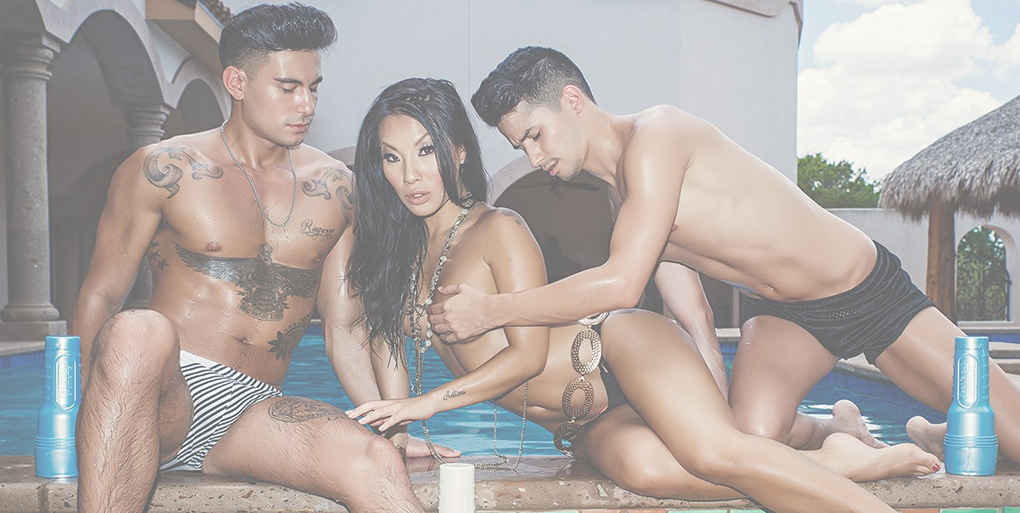 With a name (and design) inspired by Asa's Japanese heritage, the Dragon sleeve is a real treat. It also somewhat resembles the scaly, twisted dragon spine from Japanese folklore, so it's also fun to look at.
Of course, the absolute joy comes from dipping your pecker inside. As I already mentioned, this sleeve doesn't have any chambers. It has a uniform texture throughout the entire length of the sleeve. Luckily, it's a pleasant, although subtle one that I'm sure you'll enjoy.
The texture has a distinct spiral shape to it. It consists mainly of deep ridges that are intertwined with a spiral-like strip of medium-sized bumps. This texture stretches throughout the entire sleeve, and the only thing that changes is the width. This gives enough of a variety to the sleeve to provide a more than pleasurable experience.
Click Here To Check The Up To Date Price
The Butt Sleeve (Asahole)
With another cute name that's a take on Asa's first name and the word asshole, the butt sleeve offers a bit more variety than the lady sleeve. It has four chambers with distinct textures.
However, the main feature of this sleeve is definitely the texture in the first section that doesn't resemble anything the Fleshlight has put on the market so far. It's ribbed and has wide, prominent features that you'll definitely feel with every inch of your cock.
The rest of the sleeve is almost as good. The second chamber is more narrow and has a cluster of small bumps followed by narrow ridges that get wider as you enter the third chamber. In that section, you'll find somewhat duller horizontal ridges that aren't as intense as the first two chambers.
The final chamber is full of vertical ridges, and it ends with a pretty narrow section. That might seem like the perfect place to dump your jizz after going balls-deep, but remember that you can only do that if you have a 9-inch monster in your pants.
What Does She Feel Like?
Asa Akira feels heavenly. No matter which sleeve you pick, I'm sure you'll enjoy it. Her lady sleeve is broader and more subtle than her butt sleeve. However, it still provides an excellent experience, especially if you're more on the thicker side.
The texture of the lady sleeve is prominent enough, so you feel it, and consistent enough, so it takes you on a steady journey all the way to Orgasm Station. The butt sleeve texture makes for a wilder ride, especially considering it's narrower and tighter.
Related
Cleaning and Storing
Because Asa's lady sleeve has such a simple design, cleaning it isn't as big of a hassle as it is with some of the other Fleshlight Girls. Of course, due to the tightness of the sleeve and the entrance, it will still take a while.
The same goes for the butt sleeve. Since it's tighter and has more texture to it, cleaning might take a while. I suggest using the dump and shake technique (dump warm water and soap in it and then shake, shake, shake). However, this might not be enough if you've been doing the nasty and then left the toy with your spunk inside overnight.
As far as storage goes, Fleshlight Girls are as simple as they come. The plastic casing makes for an excellent storage case. It comes with a top lid, which will keep your sensitive Superskin sleeve intact for many future uses.
The Dirty Details
My loyal readers already know how I'm going to end my Asa Akira Fleshlight review – with a few words on its flaws. Now, she doesn't have many, but for the sake of honesty, I have to be nitpicky and point out every little detail that might irk people.
So, the Asa Akira Fleshlight:
Isn't exactly revolutionary when it comes to texture design. Sure, it looks different than all others. Still, when it comes to the subtle sensations that both sleeves provide, Asa is somewhat difficult to discern from other girls (in a blind test, of course. Otherwise, her delicious plump pussy lips give her away in a heartbeat).
Is not the tightest on the market (that's especially true for the Dragon sleeve).
Is, therefore, more suitable for thicker guys.
Also has a narrow entrance which might contribute to a faster appearance of wear and tear marks.
Aside from this, Asa Akira is the perfect girl, at least in my opinion.
A Few Parting Words
There you have it, folks. Another day, another Fleshlight Girl review done. I have to say that I'm enjoying this mini-vacation in the land of Fleshlights and plan on reviewing most of them. So, if I haven't done your favorite girl yet, stay tuned – the review you're looking for is probably around the corner!
Do you agree with my Asa Akira Fleshlight review? Do you think she's as close to perfection as strokers can get? Hit me up so we can exchange opinions; you know I love hearing from you!
Click Here To Check The Up To Date Price
Product Specs:
| | |
| --- | --- |
| 🏷️ Name: | ⭕ Asa Akira Fleshlight |
| 📁 Type: | ⭕ Fleshlight Girls |
| ⚙️ Features: | ⭕ 4 Chambers With Distinct Textures |
| 🛠️ Materials: | ⭕ Superskin |
| 📅 Last updated: | ⭕ November 29, 2023 |
Disclaimer
Our articles feature affiliate links. If you appreciate our content and would like to show your support, you can consider buying your new sex toys using the links we provide. Every purchase made through our links helps us earn a small commission, without any additional cost to you.