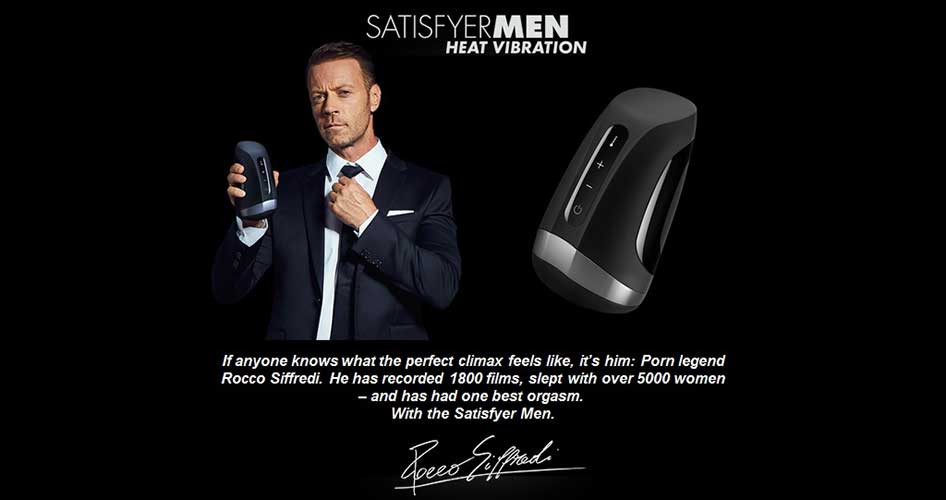 There are a ton of sex toys out there, and a lot of them feel GREAT! But no matter how realistic the suction or stroking is, we all know the warm and cozy feeling of a good lay… and toys just don't usually give that to us. And that's where the Satisfyer Men One comes in. Turn it on, heat it up, and enjoy a super realisitic masturbation session you'll be coming back for again and again.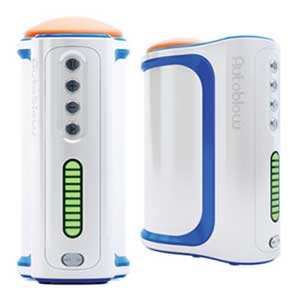 Autoblow A.I.+

Hands free blowjob toy

Heavy duty motor

Powered by artificial intelligence

Interchangeable sleeves

Body-safe materials

Plug it into any electrical outlet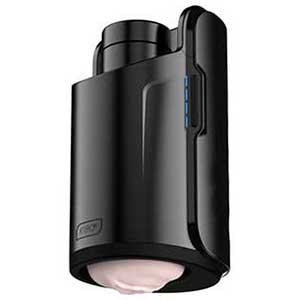 Kiiroo Keon

Automatic stroker

Sliding scale of speed

Elegant and discreet

Real-feel masturbation sleeve

Connects to video chat platform and VR porn

Easy to store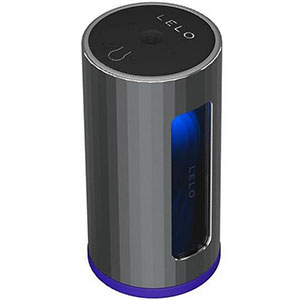 Lelo F1S V2

Hands free blowjob machine

Long-lasting charge

Fully waterproof

Powerful sensations

Realistic artificial skin material

Easy to clean

Promo Code: "HAPPYBF" - 15% Off
The Satisfyer for Men is Wildly Unique and, well… Satisfying!
A modern looking, a discreet masturbator for men, the Satisfyer is encased in a smooth black plastic material with a few controls on the outside of the case. It's perfect for any men out there who don't love the idea of having those super realistic pussy or ass toys that at first glance there's NO way to deny what it is. Other than the temperature marker on this, it could easily be mistaken for a bluetooth speaker (unless someone turned it on) AND it's the perfect size to not only fit comfortably in your hand for easy use, but it's a great size to for storing discreetly or throwing in your travel bag when you get away for the weekend – or even to throw in your gym bag for whenever the mood strikes!
And inside the sleek black casing? You'll find a world of pleasure that feels remarkably realistic – and a lot of that realism is due to the company's ingenious idea of adding a heat function to the toy!
Click Here To Check The Up To Date Price
Heat brings you to a whole new world of pleasure
The Satisfyer Men One is (so far) the only toy I've come across that has a built in heat function. Once you've turned on and activated the heat option, you can crank this baby up to 40 degrees Celsius! Mix that heat with some incredible lube and one of the SEVENTY vibration functions, and you're going to have a night (or day, afternoon.. whatever!) That you will NOT quickly forget. Plus, the device is waterproof so you can take this exciting play anywhere you want! The controls are simple and placed on the outside of the casing, easy to control during play which is something I'm always really particular about with my toys. Nothing worse than being mid-orgasm, and not being able to change gears to give myself the BEST load drop prossible!
Related
Get the most out of the Satisfyer for Men with these tips on how to use it best:
Charge it. Make sure you've always got this baby charged and ready to go.
Turn it on. It takes a minute to warm up, so give yourself an extra minute just to let the pleasure maker do its thing. In the meantime…
Get comfortable. Sure, there are days when you just want a quick jerk and release, but when I've got the time I like to find a comfortable setting, relaxed on the bed or couch, dimmed lights, and of course…
Grab your favourite porn. This is 100% optional. And the realistic feelings mixed with your imagination will totally do just fine. But if I'm going to make an evening out of it, I like my favourite porn stars to join me!
Lube up. Warm. Wet. Get the point? Just make sure you're using a water-based lubricant so you don't damage the beautifully soft, silicone material on the inside of the toy.
Slip it in and have fun! Once you're inside, play around with the vibration settings to see what feels best! Sit or lay in different positions. See what works for you. And Enjoy!
Clean up. Using warm water and a mild soap or toy cleaner, wash out the inside of the toy and allow it to dry fully before storing. (OR, don't store it this time, and go back for another round! The option is all yours)
What I liked most about the Satisfyer Men One
The heat. If you haven't noticed by now, I'm a huge fan of the heat function, and I'm curious why that's actually not part of MORE toys on the market! It adds an element like no other toy I've had the pleasure of trying, and it's definitely something you'll love!
Comfortable size. The toy fits perfectly in the palm of my hand, and the controls are easy to use from that position. It also allows me to play in different areas – the car, the shower, at the dinner table – because it's so easy to hold and use.
Rechargeable. This is key for me. Quality blowjob machines are costly enough as it is. I don't want to be spending a small fortune changing out the batteries all the time.
Super realistic. Okay, so it doesn't LOOK realistic AT ALL. However… the heated inside, with the vibrations and the stroking, and the wetness from the lube… heck yes.
The Satisfyer for Men isn't perfect… here's what could be improved
The size. I know, I know… I put the size on the 'things I like' section too. And I DO like it. However, I also think that for really large men, this may not cover as much surface area as one would like. I'm on the large average size, and it was good for me. But I'm not sure about how it would feel for the really big guys out there.
The standby charge. I've got some rechargeable toys that I can charge up and then not touch for months, and when I do go to use them the charge is 100%. With this one I've found that after several weeks of not using it, it will start to lose its charge. There IS a simple solution though… Use it daily.
Speed of heating up. I don't really know how this could be helped. It takes about a minute or 2 to heat up. It's not a huge deal if I'm getting the lube ready, and all that in the meantime. But sometimes I just want to blow a load so fast, and wish it would hurry up.
My final thoughts on this Satisfyer Men One Review
If you're still on the fence about whether or not you're going to enjoy this toy, then I encourage you to go back and read this again.
Warm. Wet. Vibrations.
If that's not enough to get you going, then I'm not sure what will. A sleek and modern looking toy with unique and satisfying uses. It gets two thumbs up from me. Whether you're an experienced male sex toy user, or just beginning, you'll definitely find something very pleasurable here.
Click Here To Check The Up To Date Price
Product Specs:
| | |
| --- | --- |
| 🏷️ Name: | ⭕ Satisfyer Men One |
| 📁 Type: | ⭕ Male Masturbator |
| ⚙️ Features: | ⭕ Comfortable Size |
| 🛠️ Materials: | ⭕ ABS / TPE |
| 📅 Last updated: | ⭕ September 16, 2023 |
Disclaimer
Our articles feature affiliate links. If you appreciate our content and would like to show your support, you can consider buying your new sex toys using the links we provide. Every purchase made through our links helps us earn a small commission, without any additional cost to you.