I know that some of you might question my decision to write a Bathmate Hydromax7 review, but let me tell you something. Any man who says that he's never been a little bit self-conscious about the size of his beef bullet is probably lying. And I, sirs, am no liar.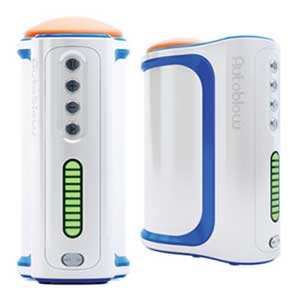 Autoblow A.I.+

Hands free blowjob toy

Heavy duty motor

Powered by artificial intelligence

Interchangeable sleeves

Body-safe materials

Plug it into any electrical outlet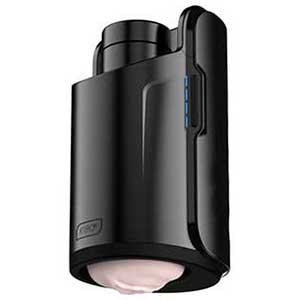 Kiiroo Keon

Automatic stroker

Sliding scale of speed

Elegant and discreet

Real-feel masturbation sleeve

Connects to video chat platform and VR porn

Easy to store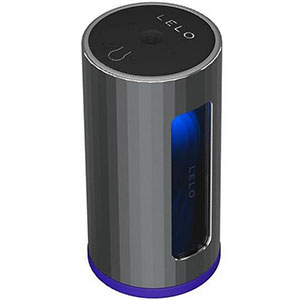 Lelo F1S V2

Hands free blowjob machine

Long-lasting charge

Fully waterproof

Powerful sensations

Realistic artificial skin material

Easy to clean

Promo Code: "HAPPYBF" - 15% Off
If you've never seen a pornstar that's hung like a horse, and wished that you were a bit bigger, you're one of the lucky few. But if you have, you need to read this review.
What Is the Bathmate Hydromax7?
So what is the Bathmate Hydromax7, and why does it have such an unfortunate name? The Hydromax7 is another installment in Bathmate's collection, which is one of the biggest penis pump manufacturers out there.
It's essentially a hydraulic water pump that will take your soldier from a private to Sergeant Major. Another important thing to know is that the Hydromax7 is the exact same product as the original Hydromax X30. So if you've got that one, and you want to upgrade, I'd keep looking.
Anyhoo, the Hydromax7 is ideal for guys who are between five and seven inches long. A smaller man might say, Well, if you've already got seven inches between your legs, why do you even need a pump? But believe me, I get it.
The majority of people seem to think that the only reason men use pumps is to impress their partners or show off. Sure, that's a part of it, but the much bigger reason is to try and achieve your potential. It's about seeing just how big you can get and how incredible you can look.
Geez, I'm starting to sound like a Hallmark card. Let's just get into the specs.
Click Here To Check The Up To Date Price
Bathmate Hydromax7 Intro Video
Hydromax7's Specs
Hydromax7's case is made out of super-sturdy plastic, and the entire pump is pretty bulky. I actually like that because if you ever drop it, the chance that it'll break is slim.
Also, there's a cool skin-safe elastomer comfort pad that's insertable and removable. It'll not only help give the pump an extra-tight seal on the base but also make the whole experience much more pleasant. No more red rings on your stomach or your manhood!
Another important thing that I want to point out in my Bathmate Hydromax7 review is that the pump is totally latex and phthalate-free. So even if you're allergic, you could still use it.
The opening is neutral, as it should be, because fancy toppers can be alienating. I mean, the pump's meant to be for everyone, and putting a pink taco on it will probably make a lot of guys skip it. So Bathmate definitely did its job right.
The Color
The Hydromax7 is a pretty awesome and durable pump all around, and you can get in two colors, Clear and Blue. I honestly prefer the Clear one much more because you can see exactly what's going on with it.
Not only is it great foreplay, but it's also much easier to spot if something's wrong. For example, with the Clear pump, you can easily notice any kind of red splotches on your ding dong, and pull out quickly. I just think that it's much safer that way, but if you're into the Blue, go for it.
The Size
As I mentioned earlier, the Hydromax7 was made to fit guys whose skin flutes are between five and seven inches long. However, given that the pump's internal length is a whopping ten inches, I think that there's a bit more give. The internal diameter is 2.25 inches, which is pretty solid, but still allows you to get a good seal.
But what I love about the Hydromax7 is that it has a measurement gauge on the case. There, you can see exactly how big you're getting, and track your overall progress. It's written in both inches and centimeters, which again, I thought was super helpful.
Related
How to Use the Bathmate Hydromax7?
Understanding how the Hydromax7, and penis pumps in general, work will be what makes or breaks everything. If you don't do it right, pumping for five months won't yield any sort of results. So to avoid wasting your time, I'm going to use this part of my Bathmate Hydromax7 review to teach you exactly how to do it.
First, take off the elastomer seal, fill the Hydromax7's cylinder all the way up with water, and pop the seal back on. I'd use either cold or lukewarm water because pouring really hot water probably isn't healthy. Also, make sure that your soldier isn't standing at attention, and that you're flaccid.
At this point, you want to make sure that you're all the way in, and that you're pressing your groin to the seal. Then, slowly and gently, start pumping the Hydromax7 to increase the pressure inside the chamber. Doing so is what will draw blood into your ding dong, and make it bigger.
Another important thing to note here is that you should be extra careful if you've got some low-hanging fruit. Make sure to get the seal exactly right, and not clamp your crown jewels in there.
Once there's no more water coming out of the Hydromax7, it means that you've reached the maximum pressure. At that point, you're supposed to stay like that for five to six minutes and then release the valve, which is on the top.
Breaking It Down
I know that it sounds a bit complicated, especially if you've never used a penis pump before. That's why I wanted to look up some ways I could make the process easier for you.
I stumbled upon a British-based reviewer, Ellis Lacy, who's something of an expert on Bathmate products. Here's a link to his YouTube video where you can see exactly what the process looks like. I hope that it clears things up more.
How Often Should You Use the Hydromax7?
You can use the Hydromax7 up to three times a day, all in five-minute sessions each. Anything more than that is overkill, and even potentially dangerous.
If you want to see long-lasting results, you need to pump five times a week. However, having two rest days is key to your success. It's essentially the same thing that you'd do in fitness or weight lifting. You need those two days of rest so that your body can rebuild and catch up.
Bathmate says that you'll see long-term results after a couple of months, but the short-term ones are visible straight away. As soon as you stop pumping, you'll see how much bigger your lap rocket is.
Before I forget, one important thing I wanted to mention in my Bathmate Hydromax7 review is that you have to remember to moisturize. All that water pressure puts a big strain on your skin, and if you're using it every day, it'll get dry and crack. If you don't have lotion, vaseline will work just as well.
The Difference a Good Penis Pump Can Make
Okay, yes, a penis pump will obviously make your schlong bigger, but there's more to it than that. So I want to take a quick second in my Bathmate Hydromax7 review to tell you all the benefits of using a good pump.
For one, you'll see results after the first pump. So if you've got someone waiting for you butt-naked in the other room, you can go do your thing with the Hydromax7 and get back to them quickly. Also, the effects will last for several hours, so you've got time to do whatever you want in the bedroom.
Penis pumps, the good ones at least, are perfectly safe. However, it's up to you to spot the signs of wear and tear, which is why I recommend the clear pump.
Another benefit that I don't see a lot of people talking about is that a penis pump feels amazing on your John Thomas. Seeing yourself get bigger and feeling every bit of it really is an erotic feeling.
But most importantly, a high-quality penis pump will drastically improve your sex life; there's no question about it. You'll be able to hold an erection for longer, fill out your partner more, and have incredible orgasms. You'll also feel more confident, which is crucial in the sack.
Click Here To Check The Up To Date Price
Other Bathmate Pumps

Earlier in my Bathmate Hydromax7 review, I mentioned that the company's famous for making some bomb penis pumps. They're all divided into three separate series, which include:
Hydro
Hydromax
HydroExtreme
The regular Hydro series features the more basic pumps you can get, and they're the cheapest. I don't want to say that they're low-quality, but they don't really compare to the other two.
Then, there's Hydromax, which includes the Hydromax7. All the pumps in this series are basically improved and upgraded versions of the oldies. The only difference between the pumps in the Hydromax series is in their sizes, and they're designed to accommodate all sorts of willies.
Lastly, you have the HydroExtreme line, which is kind of upscale, luxurious, and fancier than the rest. The deluxe pumps all come with a handball pump so that you have more control over the pressure.
Also, the pumps come with cool packaging and include a carrying case, measuring gauge, as well as a shower strap. If you don't mind paying a bit extra, and want to get all the swag, I'd definitely recommend the HydroExtreme series.
Bathmate Accessories
Here's the cool thing about Bathmate; if you want to get any of their accessories, you don't have to buy a pump from the HydroExtreme line. All of them are sold separately, and as soon as I saw that, I knew that they had to be mine.
The best thing out of all the accessories and the one I want to give credit to in my Bathmate Hydromax7 review is the shower strap. You see, after a while, holding your pump every day for 15 minutes at a time gets exhausting.
With the shower strap, you can hold the Hydromax7 in place, totally hands-free. While it's doing its thing, you can take a shower, brush your teeth, or do whatever you want.
Then, there's the Bathmate measuring gauge, which is one of the best I've seen so far. It can wrap around your love muscle, and give you the most accurate size reading.
You can also get the Bathmate Grooming Kit if you're into manscaping. It's a cordless, USB rechargeable kit that comes with four length settings, as well as a storage case.
Cleaning and Caring for the Bathmate Hydromax7
Even though the Hydromax7 isn't an average masturbation toy for men, you still have to clean it after every use. Otherwise, you'll get a lot of bacteria in both the comfort pad and the pump itself. If you keep using it like that, you run the risk of getting an infection, which, I don't have to tell you, is never pretty.
So for this part of my Bathmate Hydromax7 review, I thought that I should go over the basics of cleaning. Hopefully, I'll help you avoid having your ding dong swell up the size of a cantaloupe. The sole image of that makes my whole body quiver.
Honestly, cleaning the Hydromax7 is pretty straightforward, and all you need is some toy cleaner. Spray some cleaner into the pump and onto the comfort pad, and leave it for a few minutes. Then, you can rinse it all out with some lukewarm water, and let it dry. After that, it's ready for your next pumping session.
Where the Bathmate Hydromax7 Flops
It's now that part of my Bathmate Hydromax7 review when I tell you if this pump is actually worth it. In my professional opinion, it's for sure an incredible product, and it'll turn your little buddy into a monster hog. With that said, it wasn't all sunshine and rainbows.
Most water penis pumps (Hydromax included) aren't really beginner-friendly. They require you to get into a certain position, and getting it right can be difficult. If you've never used a pump before, you'll probably find that creating a seal is no easy feat.
Also, as far as penis pumps go, the Hydromax7 is pretty high up when it comes to price. For how much it costs, I wish that it came with more swag, like the HydroExtreme. I'm not saying that I need the whole shebang, but the strap or gauge would've been nice.
Final Thoughts
No matter if you're trying to get bigger, build more stamina, or gain girth, the Hydromax7 should be in your kit. It's an amazing piece of equipment, and I've really enjoyed writing this Bathmate Hydromax7 review. I also definitely recommend incorporating it into your everyday routine and becoming the big man that I know you can be.
Click Here To Check The Up To Date Price
Product Specs:
| | |
| --- | --- |
| 🏷️ Name: | ⭕ Bathmate Hydromax7 |
| 📁 Type: | ⭕ Penis Pump |
| ⚙️ Features: | ⭕ Waterproof |
| 🛠️ Materials: | ⭕ Super-Sturdy Plastic |
| 📅 Last updated: | ⭕ September 16, 2023 |
Disclaimer
Our articles feature affiliate links. If you appreciate our content and would like to show your support, you can consider buying your new sex toys using the links we provide. Every purchase made through our links helps us earn a small commission, without any additional cost to you.