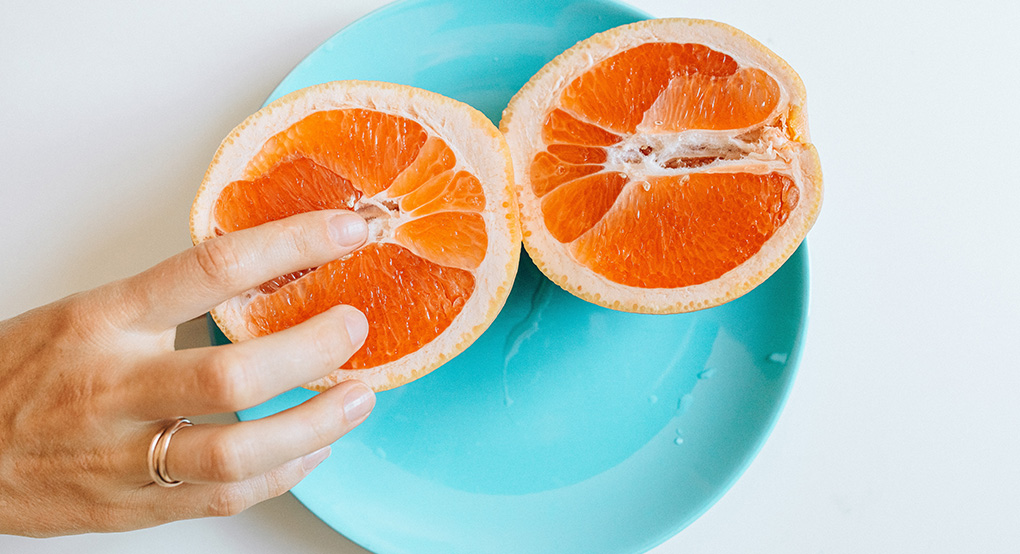 For women, finding a man who can go down on her and do an amazing job at it is hard these days. Men just don't get it for some reason, so when we do find one, we like to hold onto them and letting go is not an easy chore. It's something that is kept a secret or else he's now the hot commodity on the market.
There aren't a lot of men out there who eat pussy which makes it frustrating. Guys want girls to follow tips to give a great blowjob, right? So why can't they return the favor? Some guys who do it don't know what they are doing or it's too soft, too hard or just plain out lame. So for you men out there who are looking for tips to improve your skills, here are a few moves women will enjoy.
Tell Her She's Beautiful And Mean What You Say
A lot of women are shy about their bodies and how they look naked. Even if you stumble across the most beautiful woman you've seen she has her worries, and this is especially true in bed. Women wonder what you think of them when they are naked as well as how their area looks. Some women who have kids may worry even more. Tell her it's beautiful and tell her what parts of her body you enjoy the most. The key is to get her to trust you enough to let you between her legs.
Appreciate Her Flower
Nothing makes a woman more unique than her flower. Stop and appreciate it. They come in different sizes, colors and shapes. Some are tucked inside more than others. Some have thick lips that poke out to greet you while you're down there. Some are covered in hair while others are shaved. Some women even go the extra distance to create a landing strip so to speak. Appreciate the features that make her flower unique.
Lick The Outer Lips, Inner Lips, And Locate The Clit
As you're down there, gently pull apart the outer lips and look at the inner lips. Lick them if you want and spread apart even further at the top to locate her clitoris, also called the clit. This is the money spot and what is going to send her over the top. Again, the clit can come in different sizes. You want to stay away from her clit at first as it is too sensitive to be handled right off the bat.
Make Sure Your Fingers Are Wet
Before you go putting your fingers all over her area, make sure your fingers are wet. There is nothing more painful than a man's fingers sticking to her pussy. It's too delicate and can hurt, making the experience less enjoyable. You can use lube, good ol' spit, or juices from inside her. Don't touch her clit with dry sticky fingers either. This hurts and the clit needs to be aroused before you can play with it. It doesn't produce juices of its own anyways.
Tease And Approach Slowly
Before you get right into business, women love foreplay. This gets them aroused and can get the juices flowing making it more enjoyable. Kiss and lick the inner part of her thighs slowly. This seems to be a tender spot for women. Work towards her pussy but don't touch it or lick it. This leads to anticipation which is exciting for her.
Play With Her
Lick the crease of her legs at the groin area. Work your way to the center of her lips without pressing down or getting in between her lips. This further excites her and you may notice her trying to get you to do more. Kiss her softly and then go a little harder. Use your tongue to separate her lips and when they are open, use your tongue to go up and down on the flesh.
Spread her legs further apart with your hands and make sure it's done gently. Everything about eating a girl out should be done softly as a woman's flower is more delicate than a man.
Use your tongue to tongue her and while it feels divine for her, she'll want the attention on her clit. See if her clit is ready to be played with. You can see it come out of the skin if it is. If you can see it you can use your tongue to lick it. If you can't, consider licking her other parts more to work her up more.
Pull her pussy lips apart and flick your tongue against her clit. Do this in a quick way and this should cause her legs to quiver. When you see that she's getting closer to reaching her orgasm, make an O shape with your lips and take her clit in your mouth.
Some men stop too soon and this leads to frustration for her. While you are using your tongue, use two fingers and finger her at the same time. This is where the real orgasm can come from for some women. There's nothing more enjoyable and it can intensify her orgasm.
Once she has had her orgasm, keep things quiet and begin having sex with her. This constant stimulation can oftentimes lead to multiple orgasms and can leave her with a high sensation. Women require sensual and soft touching and this is just by nature. Women require some sensitivity from her lover while men can get off and go to bed without any feeling. These tips and techniques can have you eating your girl out like a pro leaving her hungry for more!