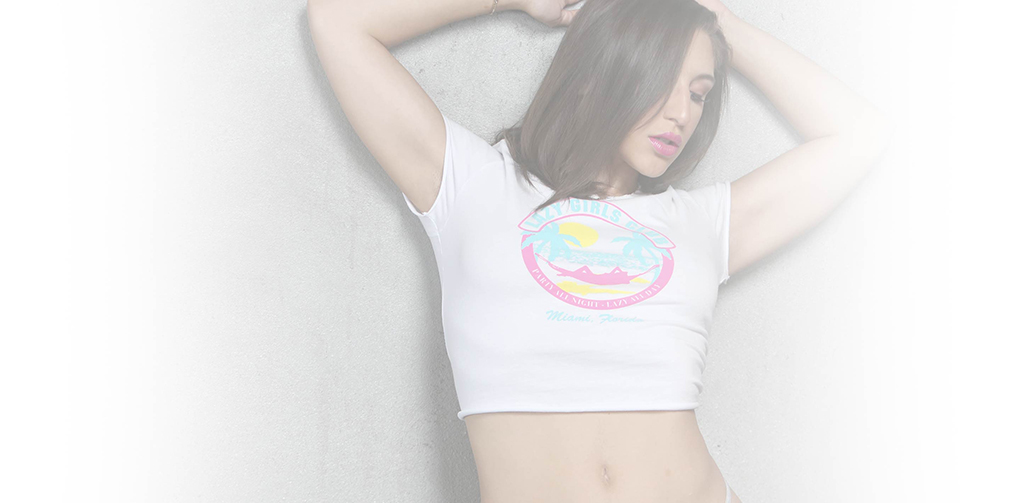 Do you know what makes a great porn performer? They like what they do. In all honesty, loving their job is what separates the good performers from the amazing ones. And, let me tell you, Abella Danger stands out in all the right ways as a fantastic performer. That's precisely why I decided to do the Abella Danger Fleshlight review as soon as possible.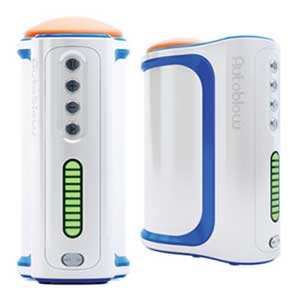 Autoblow A.I.+

Hands free blowjob toy

Heavy duty motor

Powered by artificial intelligence

Interchangeable sleeves

Body-safe materials

Plug it into any electrical outlet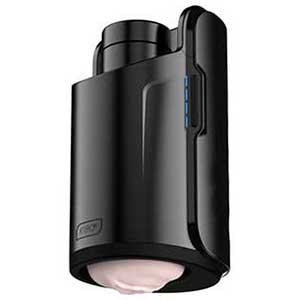 Kiiroo Keon

Automatic stroker

Sliding scale of speed

Elegant and discreet

Real-feel masturbation sleeve

Connects to video chat platform and VR porn

Easy to store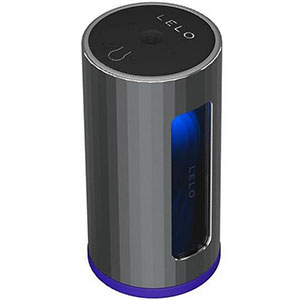 Lelo F1S V2

Hands free blowjob machine

Long-lasting charge

Fully waterproof

Powerful sensations

Realistic artificial skin material

Easy to clean

Promo Code: "HAPPYBF" - 15% Off
It's my homage to the hard-working girl who gave us superb performance after performance. Fleshlight saw just how great and popular she is, and they snatched her up quicker than you could say, "Abella Danger is a sex addict!"
And she is, you know. A self-proclaimed addict, but that doesn't matter. All that's important is that we get to enjoy the fruits of her labor (and addiction, apparently).
Who Is Abella Danger?
If you've never feasted your eyes on the glorious Abella Danger, you're missing out. This native Floridian is a sight to behold. Back in 2016, she got the Best Newcomer award with good reason; her passionate and spunky performance clearly showcases that she's one of those actresses that really enjoy their jobs.
The Fleshlight team decided to include her in their Fleshlight Girls line the following year, and ever since then, she has been one of their bestsellers. As in real life, where she shoots intense and wild scenes, her Fleshlight also provides an out-of-this-world experience.
What Is the Abella Danger Fleshlight?
It's probably quite clear by now, as this is the Abella Danger Fleshlight review, but let's repeat it for the folks in the back. The Abella Danger Fleshlight is a male masturbator that has a distinct texture and the outside appearance of Abella's glorious pussy.
Now, many of you already know that Fleshlights are my favorite pocket pussies and that I've been doing the rounds trying to review every one. Although that might be an unattainable dream (I do have to rest from time to time, you know), I'm doing my best to at least go over fan favorites and the bestsellers, so you know what you're getting yourself into.
And, let me tell you; when you get into Abella, you won't want to get out!
Click Here To Check The Up To Date Price
What Makes It Special?
As always, every one of the Fleshlight Girls stands out for the same reasons:
the outward appearance
and the texture
Aside from Abella's gorgeous pussy lips that grace the front of this toy, you'll also get to enjoy two distinct textures appropriately named Danger and Zone.
So, let's step into the Danger Zone to see what it's packing!
The Design and Specs
As I've mentioned in my other Fleshlight Girls reviews, the design and specs are pretty much uniform throughout the line. If you haven't checked out my other reviews, you're really missing out (take a look at my Mia and Stoya reviews, if you're interested), but I'll give you a quick rundown.
Fleshlight Girls, Abella Danger included, have 9-inch sleeves encased in 10-or-so inches of white, high-quality ABS plastic. They are sturdy, easy to hold and manipulate, and generally heaven to dip your pocket rockets in.
The sleeve textures vary from girl to girl, and most of them have unique textures both for the lady sleeve and the butt sleeve. However, they are all made out of the Superskin material, a staple feature of the Fleshlight brand. It's soft, supple, and almost feels like the real thing.
Of course, once you actually experience the texture, you'll see that all Fleshlight Girls lack realism. But, rest assured, that's in no way a bad thing.
Lady Sleeve (Danger)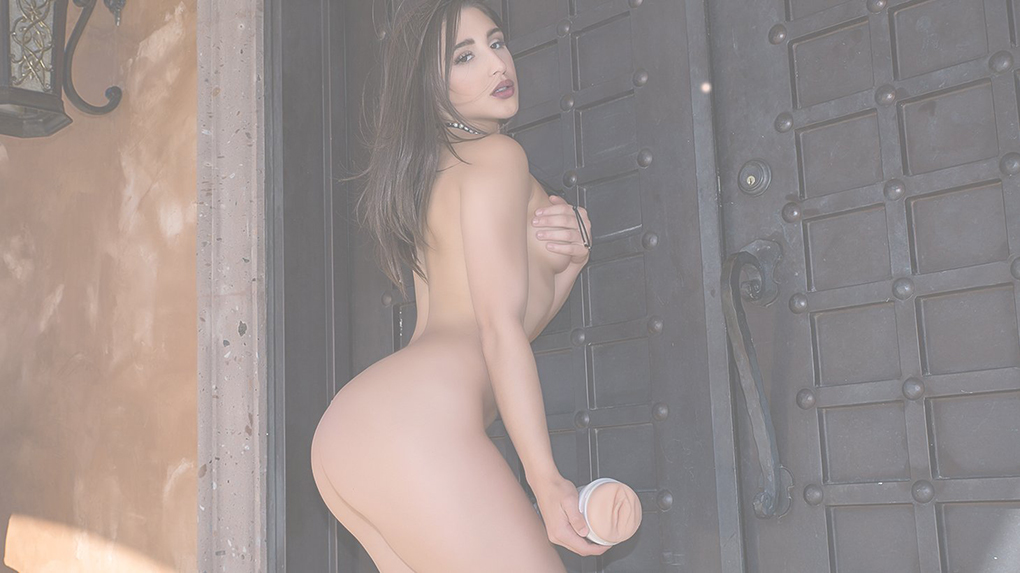 I know I say this a lot, but this might be the most intense sleeve out there. The Fleshlight brand keeps outdoing itself, so each new sleeve is an improvement, which is why this statement stands no matter when I use it.
Anyway, the Danger sleeve, aside from a badass name, also has six different chambers. It starts with a narrow entryway that leads to the first chamber, which is round in shape. You'll feel the difference between the two immediately, as the first chamber isn't as narrow as the entryway, but it has teeth-like spikes.
This staple Fleshlight feature makes their male sex toys look like alien jaws but feel like sunshine and rainbows.
Immediately after is the second section that has protruded ridges. This chamber is narrower than the last and the one following it. So there's quite a bit of variation in the first two and a half inches of the sleeve.
Off the Deep End (Is Where Danger Lies)
The third chamber is where the party is at. It's almost as long as the previous two and has a fantastic texture. It has long, rectangular features that all face the same way (forward). That means that you won't get the same feeling when you're pushing in and out. I have to say that this particular chamber is the most exciting (in my humble opinion) because not many textures so far offer as much versatility. And, pro-tip – the feeling is better when you're pulling your one-eyed monster out.
So, if you want to stay in this chamber for a while, I don't blame you. However, if you move on, you'll hit the fourth chamber that's similar to the first one. The only difference (although a significant one) is the shape of the teeth. Chamber number four sports rectangular features that are pretty big and will massage your head perfectly.
Photo Finish
Chambers five and six are almost more exciting than the previous ones but not every man can reach them and enjoy them equally. The fifth chamber, which is similar to the previous one but with much smaller and more dense nodules, starts around the 6.5-inch mark. The sixth chamber is, naturally, even further, and even though it has a fantastic texture (prominent protruded ridges), it's an unattainable dream for most men.
Click Here To Check The Up To Date Price
Butt Sleeve (Zone)
If you're more of a butt man, you can always opt for the Abella Danger Zone sleeve that features a replica of Abella's backdoor on the outside and almost as versatile texture on the inside as Danger has.
Now, some might find the Zone a bit disappointing, given that it starts a bit lackluster. Well, to be specific, it starts with a super narrow entryway that feels as good as anal sex usually does. However, the chambers that follow the entrance aren't made equal.
The sleeve has five chambers, but the first one is longer than the others (almost 3 inches long) and not as exciting in texture. It's also quite wide, which isn't usual for a butt sleeve.
The first chamber is full of small nodules divided into sections with "sharp" edges. As enticing as that looks, it doesn't feel as good as I know a butt sleeve can.
The second section is much better because, if nothing else, it's narrow and tight. However, it's also relatively short, and before you know it, you've slipped into chamber number three. Now, that's where the fun is!
The grid-like texture of the third chamber and the teeth-like texture of the fourth chamber are the best features of the entire Zone sleeve. These two chambers are also tight enough (as they should be), so they offer an overall stellar experience.
Zone's best redeeming quality is the final chamber that's ribbed and gets progressively wider. But, of course, reaching it is a feat all on its own, given that it's at the 8.5-inch mark.
Related
How Does Abella Treat Her Men?
Although they can't offer the same experience, both the Danger sleeve and the Zone sleeve are worth your time. I am more partial to the Danger sleeve simply because it's more stimulating. But, of course, it also has Abella's nether regions displayed on the front, so there's that.
I have to be honest and say the lady sleeve feels a bit better and even grips you better than the Zone sleeve. Not to mention, Zone's most exciting textures are in the back of the sleeve. On the other hand, Danger has its best textures smack in the middle of the sleeve (which means pretty much every man can reach them).
The Dirty Details
As always, I have to finish my Abella Danger Fleshlight review traditionally – by telling you everything that's wrong with the toy. Now, I really can't fault Abella for much, but I do have some complaints.
Cleaning, as always, is a bit of a hassle. The tight chambers are more challenging to clean, and overall the entire process takes more time than with some other pocket pussies.
The Zone sleeve isn't as exciting as it could be. The first chamber is too long and too loose.
Men under 6 inches might not get the expected bang for their buck with the Zone sleeve. However, the Danger sleeve is more than accommodating and fun for men of all sizes.
Abella Danger Fleshlight Review – Parting Words
As we exit the Danger Zone and finishing up my Abella Danger Fleshlight review, I have these last words of wisdom for you:
Don't forget to use plenty of lube (both sleeves are tight and dry, so there's no such thing as "too much lube").
Use the bottom cap to create more suction in the toy and make the entire experience even better.
Don't forget to let the sleeve dry entirely before putting it back into the case.
Did you enjoy my review? Are you firmly on the Abella Danger team now? Let me know what you think; you know I love hearing from you!
Click Here To Check The Up To Date Price
Product Specs:
| | |
| --- | --- |
| 🏷️ Name: | ⭕ Abella Danger Fleshlight |
| 📁 Type: | ⭕ Fleshlight Girls |
| ⚙️ Features: | ⭕ Soft And Supple |
| 🛠️ Materials: | ⭕ Superskin |
| 📅 Last updated: | ⭕ November 29, 2023 |
Disclaimer
Our articles feature affiliate links. If you appreciate our content and would like to show your support, you can consider buying your new sex toys using the links we provide. Every purchase made through our links helps us earn a small commission, without any additional cost to you.